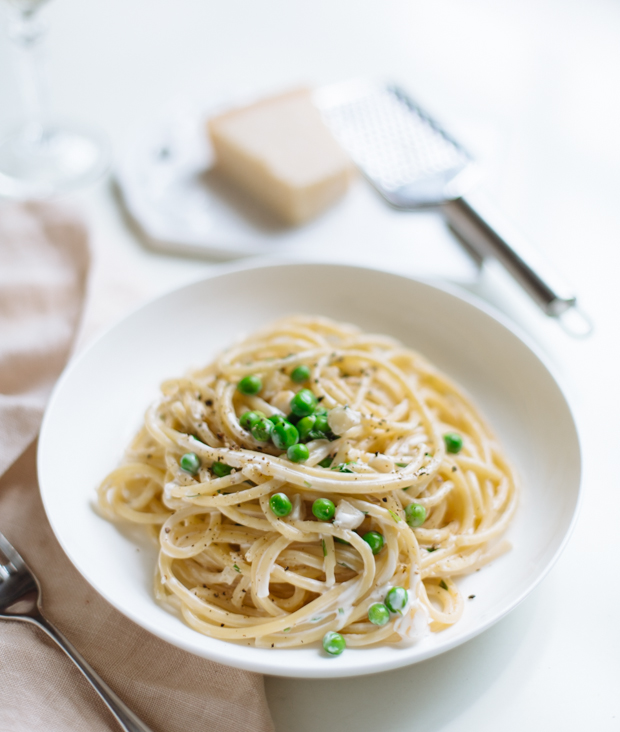 Pasta is probably my favourite thing to eat; it's easy, simple and delicious, aka the definition of comfort food. Although I can't resist a serving (or two) of a classic tomato sauce slow-cooked with all sorts of herbs, garlic and onion, or a big plate of this stunning, pitch black squid-ink spaghetti, I'm usually partial to more speedy sauces, which you can whip up almost on the spot, with pretty much any ingredient you have in hand.
This mascarpone, pea & tarragon one-pot pasta is exactly that: made with five ingredients, it comes together in less than 15 minutes- just a little longer than our pasta cooking time. Thick bucatini (perfect for our creamy sauce to cling on to), juicy peas, soft mascarpone, a good pinch of fresh, cool tarragon and a big handful of macadamias and we're in business. Smooth and creamy, refreshing and with a little crunch, it's the perfect bite for the first day of summer, especially paired with a big glass of cold white wine. So, cheers for mascarpone, pea & tarragon one-pot pasta, cheers for summer, always and forever!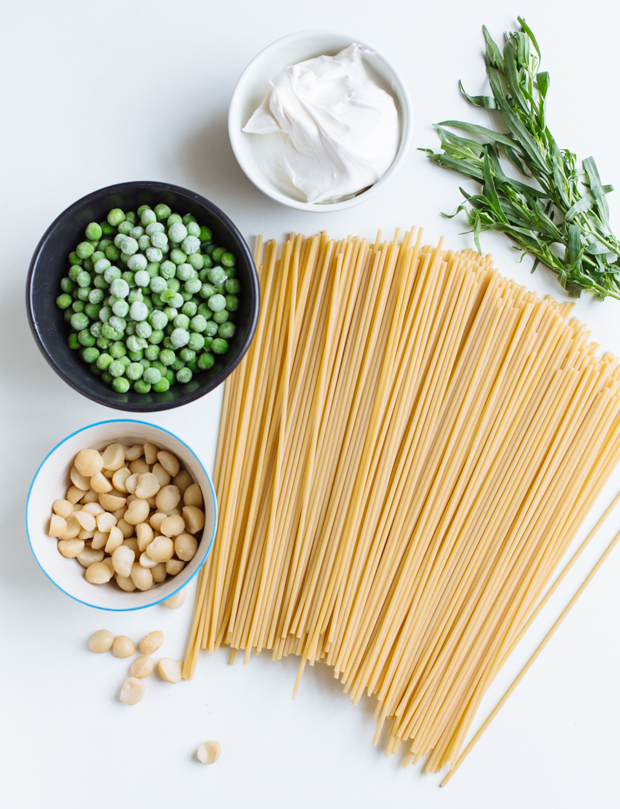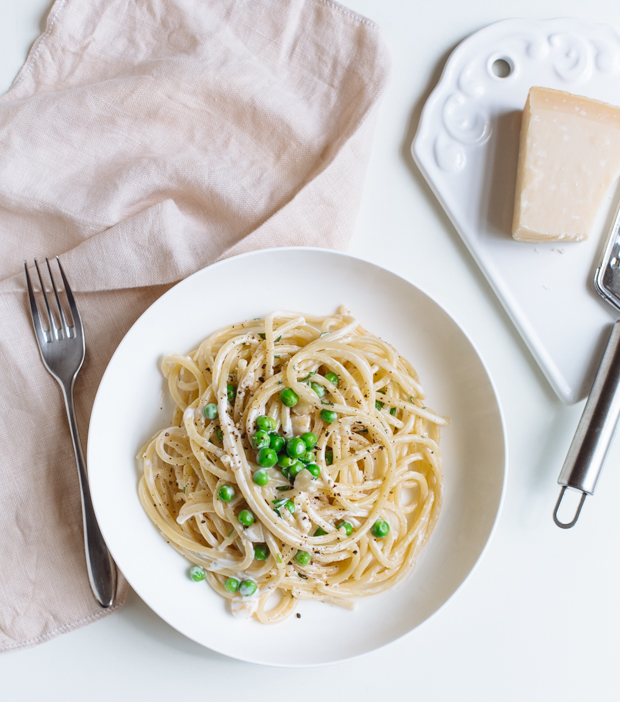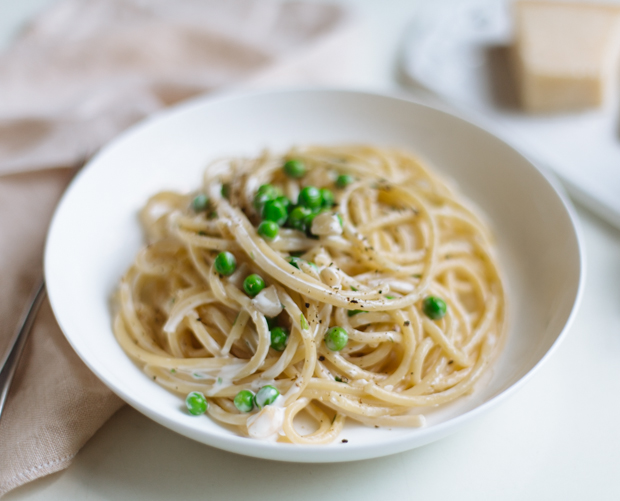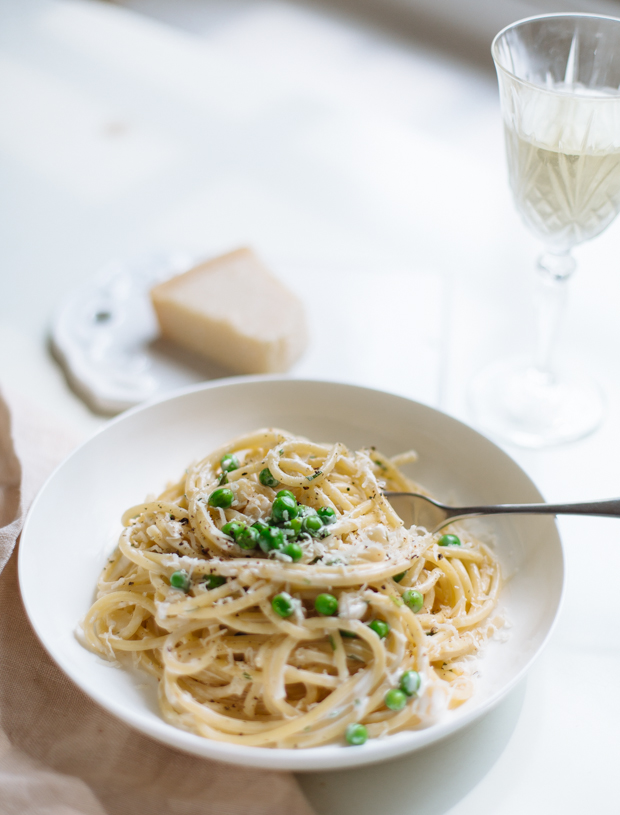 Mascarpone, pea & tarragon one-pot pasta
INGREDIENTS
250 gr bucatini
1 cup peas (fresh or frozen)
1 cup half fat mascarpone
1 1/2 tablespoon fresh tarragon, minced
1/2 cup macadamias, roughly chopped
sea salt flakes to taste
to serve: freshly ground black pepper & grated parmesan
METHOD
Boil the pasta in a big pot of salted water according to pack instructions. While the pasta is cooking, combine the mascarpone with the tarragon and set aside.
A couple minutes before the pasta is done, reserve about 1/2 cup of the water, add the peas and stir. When the pasta is cooked al dente, drain and return to the pot.
Add the mascarpone and the water, quickly stirring to coat the pasta. Taste and season with salt if needed.
Serve topped with the chopped macadamias, freshly ground black pepper and grated parmesan.