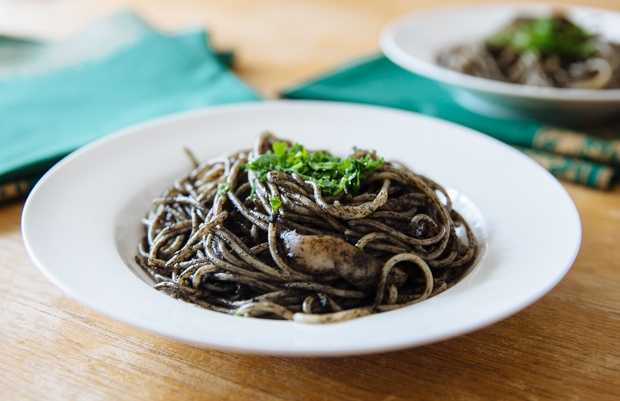 When I was a teenager, I would decide whether I liked someone or not depending on how they answered a simple answer: what's your favourite band? I think my answer was always 'The Velvet Underground' because I really, truly loved them- and still do; also, because I thought they were so cool, so me liking them would automatically also make me cool (I doubt that it actually worked- I'm pretty sure I was not considered cool in high school).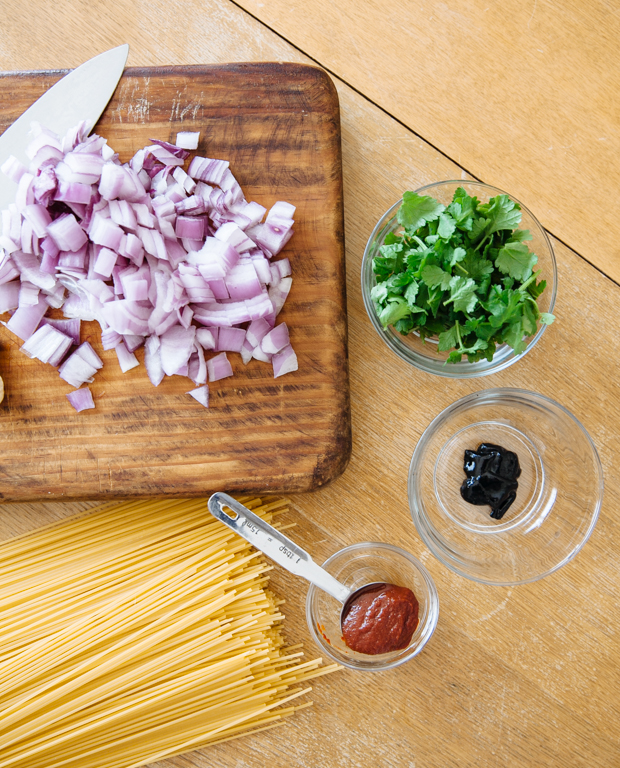 Now that I'm all grown up and bursting with coolness, I don't need no band to boost my status; so my question to others now is: what's your favourite food? My answer is, and has always been, 'pasta'. Hell yes, pasta! Pasta forever! I honestly can't think of a more hearty and fulfilling dish; any ingredient, any combination of colours and textures does it for me and I've hardly ever met a well-made pasta dish I didn't love (apart those with over-boiled pasta. Seriously. Al dente. Always.)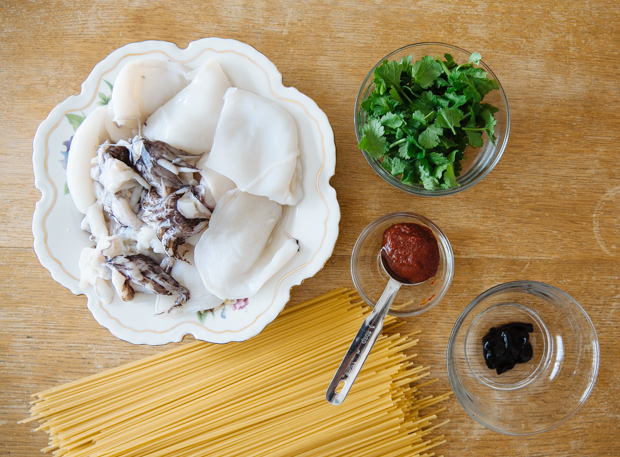 I could go and on and on about the super qualities of pasta, but I'm pretty sure I don't have to. Pasta is king, no matter how old or how cool you are. This one was inspired by my mom's ever-surprising pantry: when I found the little envelopes of squid ink there, I was over the moon. And my first thought was pasta, of course; my mom guided me through the recipe and it turned out so delicious, like all of her dishes.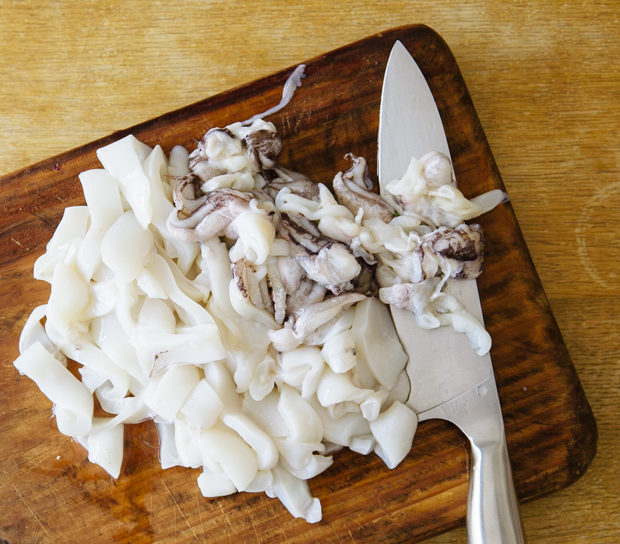 So, this is basically a simple sauce, with onion, garlic, some tomato paste and squid, beautifully and dramatically coloured with jet black squid ink: sauté the onions and garlic, until soft and fragrant; add the paste and the squid, drop the ink last and marvel as your sauce turns from light red to a deep purple and then completely black. Gorgeous. Stir in some cooked spaghetti (al dente, right?) and serve with a sprinkle of fresh parsley. Black is the new black and pasta is cool.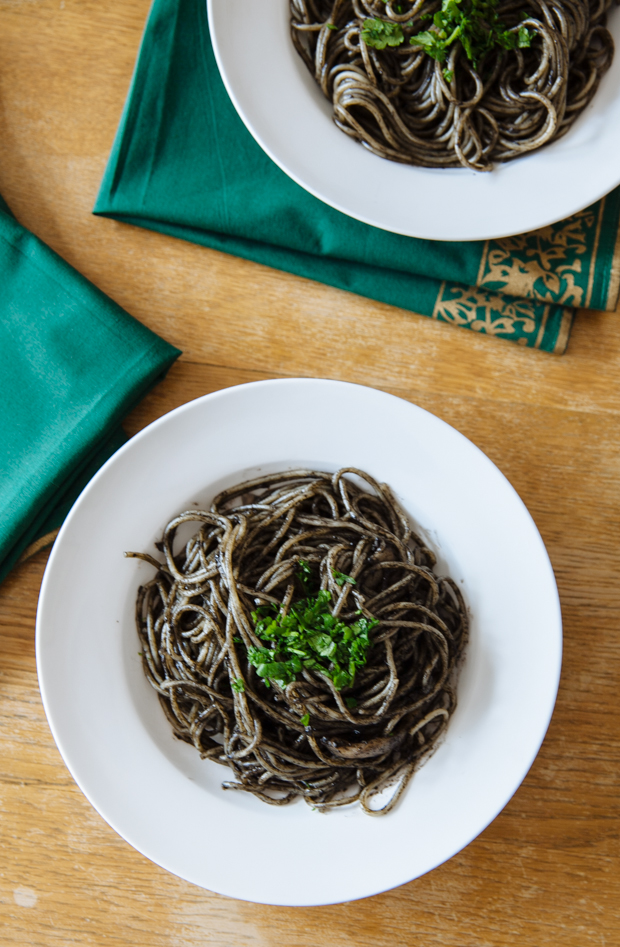 INGREDIENTS
250 gr spaghetti
1 large yellow onion, diced
2 large garlic cloves, minced
3 tablespoons olive oil
1 tablespoon tomato paste
600 grams squid (I used frozen, which I thawed, washed thoroughly with any leftover hard beaks removed), cut in thick ribbons
1/2 tablespoon squid ink, dissolved in 1/2 cup hot water
sea salt and freshly ground black pepper to taste
2 tablespoons fresh parsley, minced
In a very large pot, boil the water for the pasta, adding lots of sea salt.
In a large saucepan, sauté the onion and garlic over medium heat until soft; add the tomato paste, stir and let cook for 5'.
Add the cut squid, stir, slightly lower the heat and cook for 20', or until soft.
Meanwhile, the water should be ready for the pasta; add and let cook according to pack instructions.
Take out 1/2 cup of the pasta water and add to the sauce; once the squid is soft, add the dissolved squid ink and cook another 10', or until the sauce thickens and most of the liquid is evaporated.
Drain the pasta, keeping about half a cup of the water aside.
Add the pasta to the sauce, stir well, adding some of the pasta water if needed.
Serve with some fresh parsley sprinkled on top.