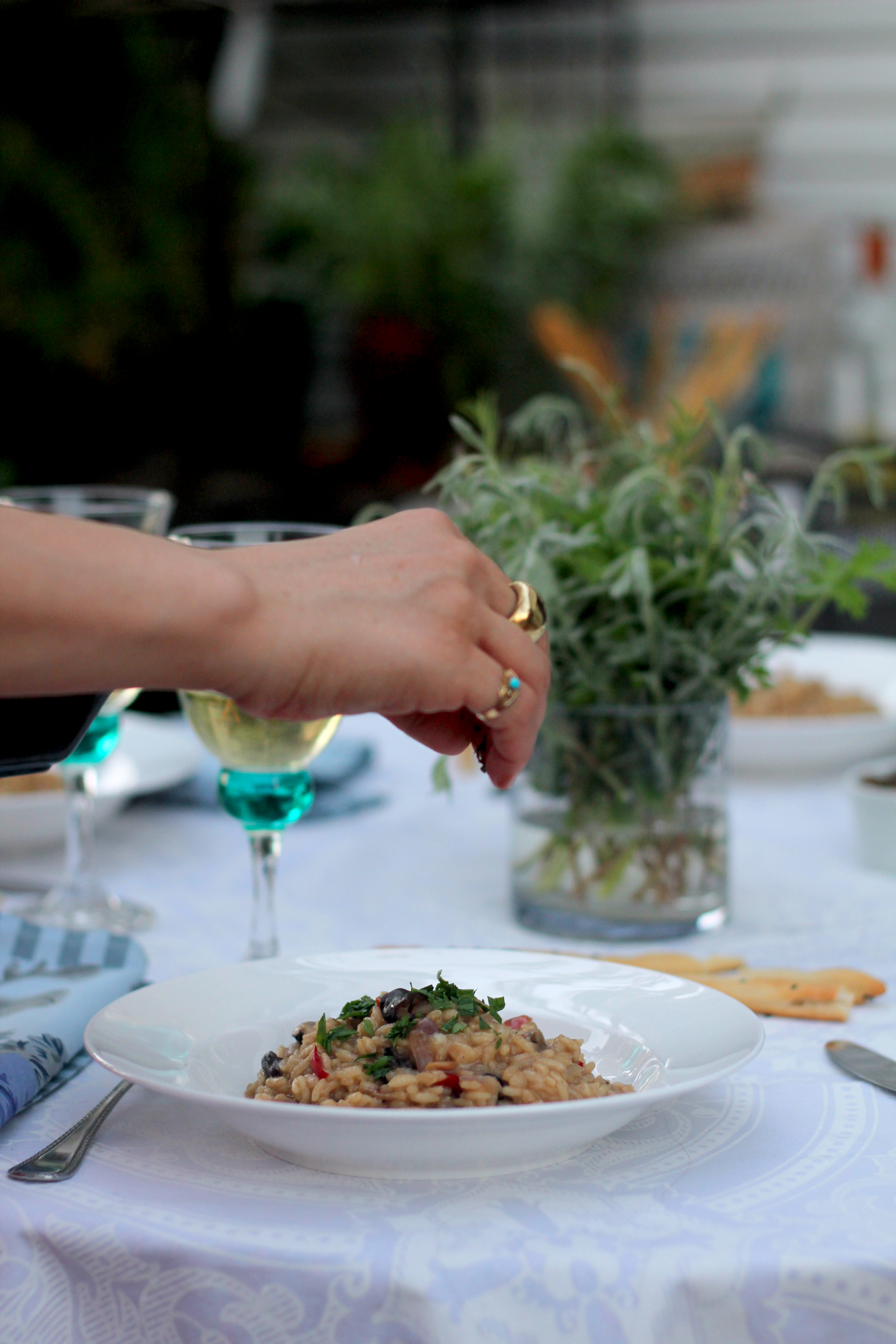 This is one of my all time favourite dishes, an adaptation of a Diane Kochilas recipe. I first came across it when I was in college, featured on a monthly food magazine, amongst ten of her favourite dishes. It wasn't just the recipes that I loved, but also the way she was writing about food: I could almost taste the ingredients described and feel their significance for the writer. I think it's after reading that segment that I started not only cook properly, but actually really read and pay attention to a recipe and the ingredients it listed. Around that time, along with my awareness of ingredients and techniques, my love for a quality home cooked meal also started to develop.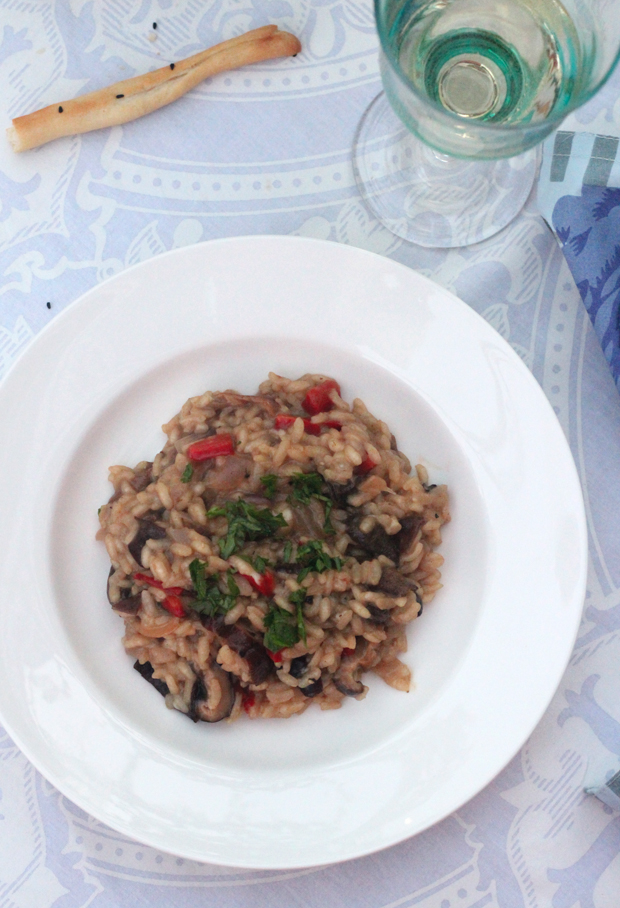 Over the years, I've made all those ten dishes, but this one stayed with me and I've been cooking it ever since from memory. Risotto does have a quite notorious reputation, but all the variations I've made are always based on this recipe and they've come up delicious every time. Still, this remain my favourite combination: tt's so simple, so straightforward, it's almost impossible to mess up; at the same time, it's filled with such strong flavours, each hitting all the right notes, it's definitely also impossible to make it just once.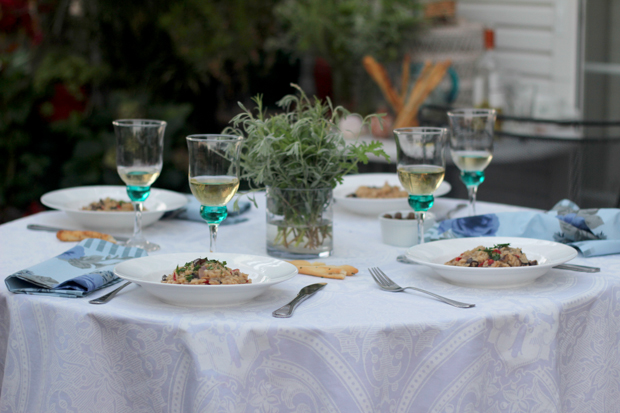 The star of the show is the arborio, which needs to be cooked through without becoming mushy; the supporting cast is filled up nicely by a heaping handful of assorted dried mushrooms and a few slices of romano pepper for colour. Not much else is needed here. No tons of vegetables, no extra spices, no aggressive seasoning. All you need is a couple touches here and there to highlight your main ingredient and bring everything else together: the strong earthiness of the mushrooms, the slight sweetness from the onions and pepper, the flavour of butter and a couple punches from the pepper, parmesan and parsley to finish everything off. Perfect for a relaxed dinner al fresco or for a rainy night it, perfect every single time.
INGREDIENTS
5 cups vegetable stock
1 cup assorted dried mushrooms
2 tablespoons olive oil
1 medium onion, roughly chopped
1/2 red pepper, roughly chopped
2 cups arborio rice
2 tablespoons unsalted butter
freshly ground black pepper
1/3 cup grated parmesan
sea salt to taste
Bring the stock to a boil and then lower the heat to a very slow simmer, keeping it warm.
While the stock is boiling, soak the mushrooms in 2 cups of hot water for 30′, or until tender.
Add the olive oil to a large non-stick shallow pan and warm over medium heat; add the onions and pepper and cook until soft, about 5′. Add the rice, stir and cook for another couple of minutes. Lower the heat, add 1/2 a cup of the stock and stir gently until the liquid is absorbed, about 10′.
Add the mushrooms, along with 1/2 a cup of their water. Stir again until the water is absorbed. Continue like so, first with the remaining water from the mushrooms and then with the rest of the stock, stirring gently constantly and allowing the rice to absorb the liquid each time- it will need about 20-25′.
Remove the risotto from the heat, add the butter, lots of freshly ground black pepper and stir gently. Add the parmesan, taste and if needed, season with salt to taste.
Serve immediately, garnishing each plate with fresh parsley and extra parmesan cheese, if desired.
* Photos by Gertrude Gary Milk of teapot.gr