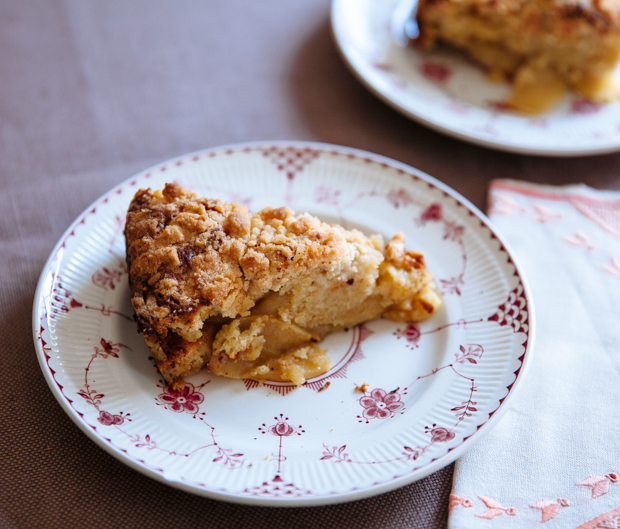 With September well underway, I'm slowly coming to terms with the fact that summer is gone. It took me a while. Just two weeks ago, I was still in flip flops and light summers dresses, sunglasses almost permanently on, no watch, just suncream. It feels like I've blinked and found myself wearing layers again and trying assume a happy back-to-school attitude.
Summer's high is admittedly hard to come down from; but still, there are parts of fall which I love and, not surprisingly, most of them are edible: the hearty noodles with a spicy peanut butter sauce I made the other night slapped me right back to school; I'm smiling at the thought of pumpkin dishes and soups (soups?! I was eating a watermelon salad just the other day! Oh well…); and I 've been wolfing down apples almost non stop (I'm still amazed at the endless variety one can find in the UK; it seems like I'm discovering a different one each year) and testing ideas for a perfect apple cake; this one comes pretty close for the time being.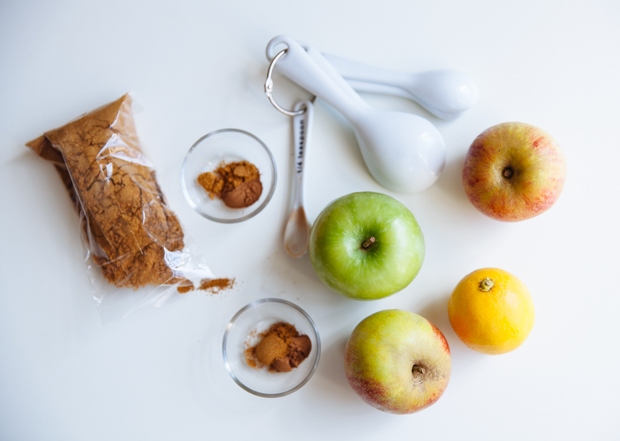 There's sweet and tangy apples; there's lemon juice and zest for these autumn jewels; of course there's cinnamon, as well as a little ras el hanout, which gives the cake just the perfect kick. And to bind everything nicely together, and bring comfort to those already missing summer's charm, there's a buttery crumbly top. There's apple cake. So there's hope.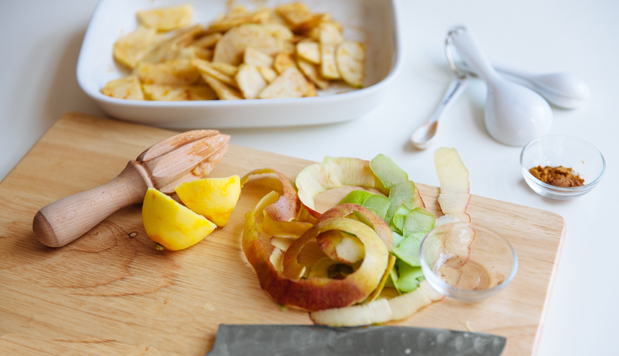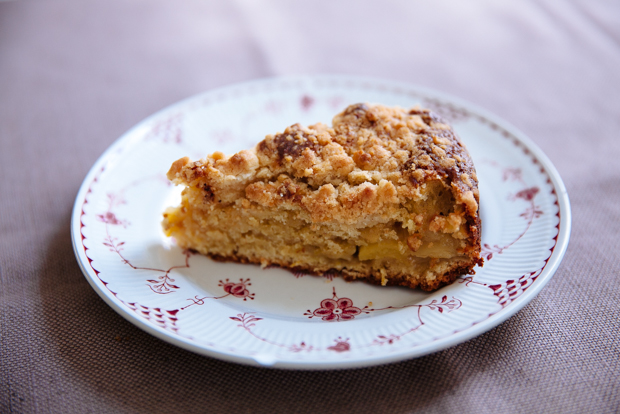 INGREDIENTS
2 cups white sugar
2 medium eggs
1 cup vegetable oil
1 cup low fat greek yogurt
2 1/2 cups all purpose flour
1 1/2 teaspoon baking powder
1/2 teaspoon salt
1/2 teaspoon cinnamon, divided
1/2 teaspoon ras el hanout, divided
3-4 medium apples (I used Braeburn and Apple Smith, but any variety/ combination will do)
juice and zest from 1 lemon
For the crumble:
3 tablespoons very cold butter
3 tablespoons white sugar
5 tablespoons all purpose flour
Turn the oven on to 180C.
Core the apples, cut in half and using a mandolin, slice thinly. Cut the slices again in half, lengthwise. Place in a bowl, adding the lemon zest and juice, and half of the cinnamon and ras el hanout; mix well to coat all the slices and set aside.
In a large bowl, beat together the eggs and sugar until pale and fluffy, about 5 minutes. Add the vegetable oil and yogurt and beat to incorporate.
In another bowl, sift the flour, along with baking powder, salt, and remaining cinnamon and ras el hanout and combine.
Add the flour mixture to the butter gradually, until all the ingredients are combined. Add the apples to the butter and mix gently, trying not to break the slices.
Grease a round cake pan and carefully fill with the butter. Even the surface and set aside while you quickly make the crumble: in a small bowl, combine the 3 ingredients, rubbing them with your fingers. Add on top of the butter in a generous layer.
Bake for 30' minutes, or until a skewer inserted comes out clean and the crumbly top is golden brown. Serve at room temperature.