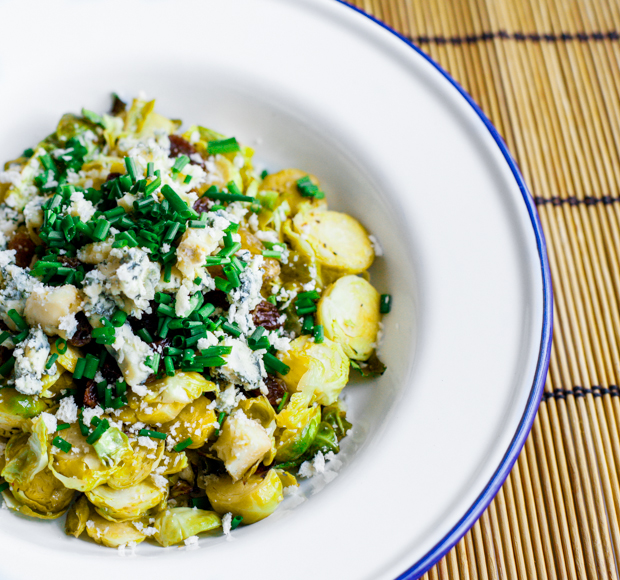 A few days ago, I was at Brixton Market, for my weekly fish and vegetable shopping. While I was waiting in line to buy kale from my favourite vender (a very aggressive, yet often also surprisingly polite woman in her late 30s), I spotted an array of heaping bowls of brussels sprouts on her stall.
If I'm being honest, sprouts are never my go-to vegetable. These however looked so fresh and perky, I could not help but immediately picture them in a nice salad, with crispy bacon and a simple vinaigrette. My culinary fantasy was abruptly interrupted by the vendor's loud voice: 'You want these or not? What do you want, love?'. Damn, woman! Yes, I 'll have the Brussels sprouts, thank you very much.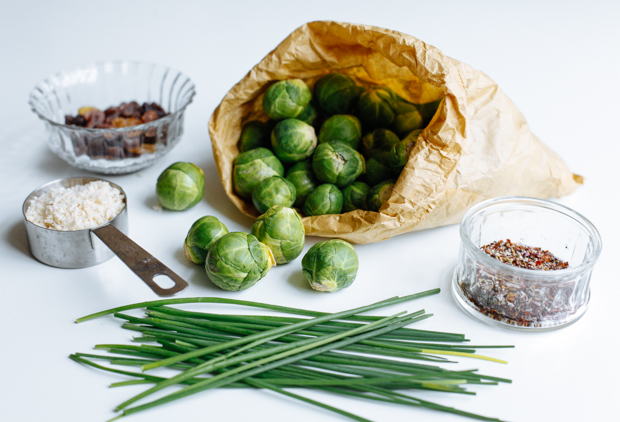 And so I brought them home and used them in a beautiful, warm winter salad. Hold the bacon; there's juicy raisins instead, with crunchy breadcrumbs for texture and chives for garnish; there's sweet honey and apple cider vinegar for balance; finally, there's blue cheese, salty and sharp, just perfect for these sweet greens.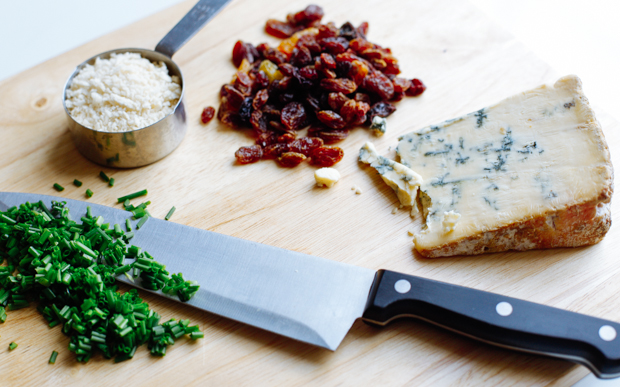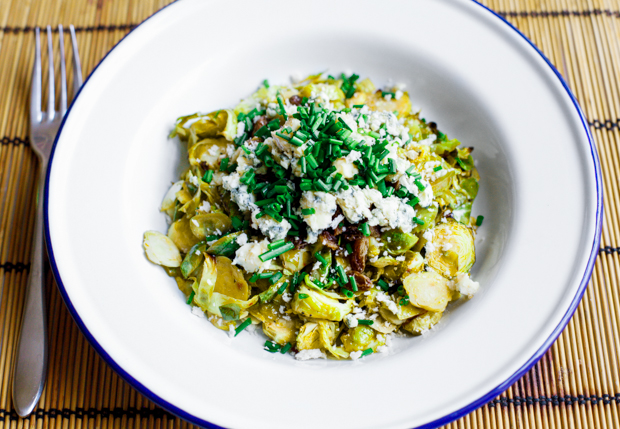 INGREDIENTS
½ kilo fresh Brussels sprouts, washed and outer leaves removed
1 tablespoon extra virgin olive oil
1 tablespoon honey
½ tablespoon apple cider vinegar
2 tablespoon chives, finely chopped
1/3 cup raisins, soaked in warm water
1/2 cup semi-soft blue cheese, crumbled
½ cup breadcrumbs
sea salt flakes and freshly ground mixed peppercorns to taste
Dressing: Extra virgin olive oil, apple cider vinegar and honey, 2 tablespoon each
Preheat the oven to 200C.
Slice the Brussels sprouts, toss with seas salt flakes and freshly ground pepper.
Place in a baking tray and drizzle with olive oil, vinegar and honey. Toss and bake for 25-30 minutes, or until soft,  tossing them every 10 minutes or so (be careful not to overcook them, as they will turn slightly bitter).
While the sprouts are cooking, make the dressing: combine the olive oil, vinegar and honey in a small jar. Put the lid on and shake vigorously, until they are well combined.
Take the sprouts out of the oven and set aside to cool.
Drain the raisins, pat dry with kitchen paper and mix with the chives, blue cheese & breadcrumbs.
Add the Brussels sprouts and dressing and toss to combine well.
Serve as a side or main dish.