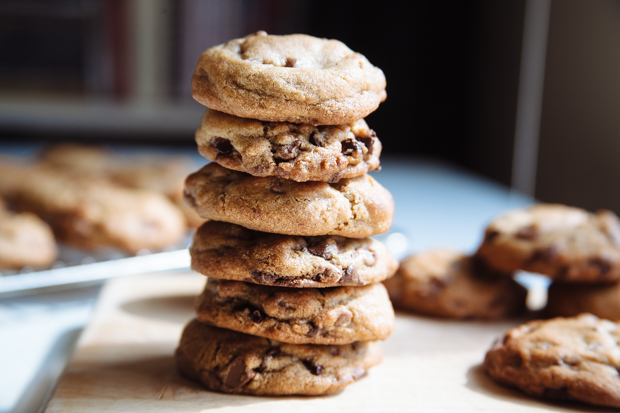 I've been called many things over the years, but the two that keep regularly coming up are 'princess' and 'pain in the ass'. I would love to elaborate and/or explain, but, really, I think I should better keep quiet. I can be both of these things, but, thankfully, I 'm also often very easy to please. On that note, chocolate chip cookies are just the thing for me: there's nothing exotic there, but good-quality ingredients, barely handled, briefly cooked, resulting in perfect cookies.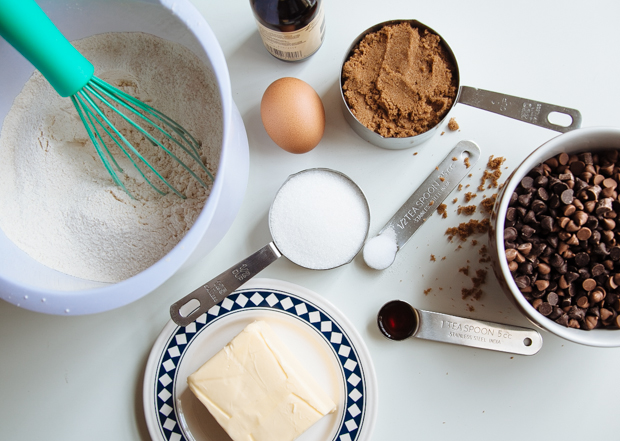 Of all the recipes I 've tried, my absolute favourite, absolutely fool-proof one is from Emily Schuman's (of Cupcakes and Cashmere) book. It yields about 24 cookies, which always come out just the way I like them: soft and gooey in the middle and lightly crunchy on the edges. Top with sea salt flakes and  spread the love one chocolate chip cookie at a time. Who's a pain in the ass now?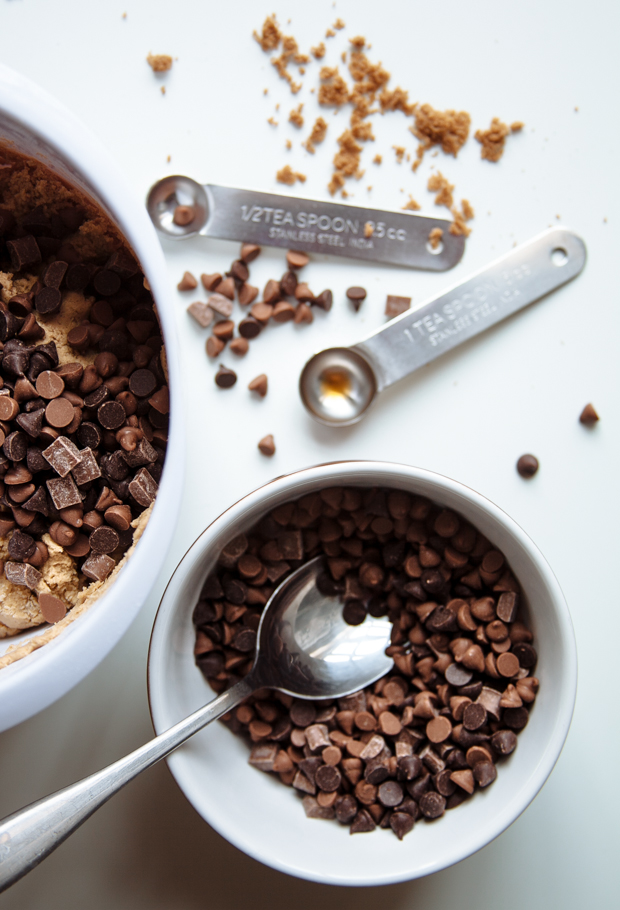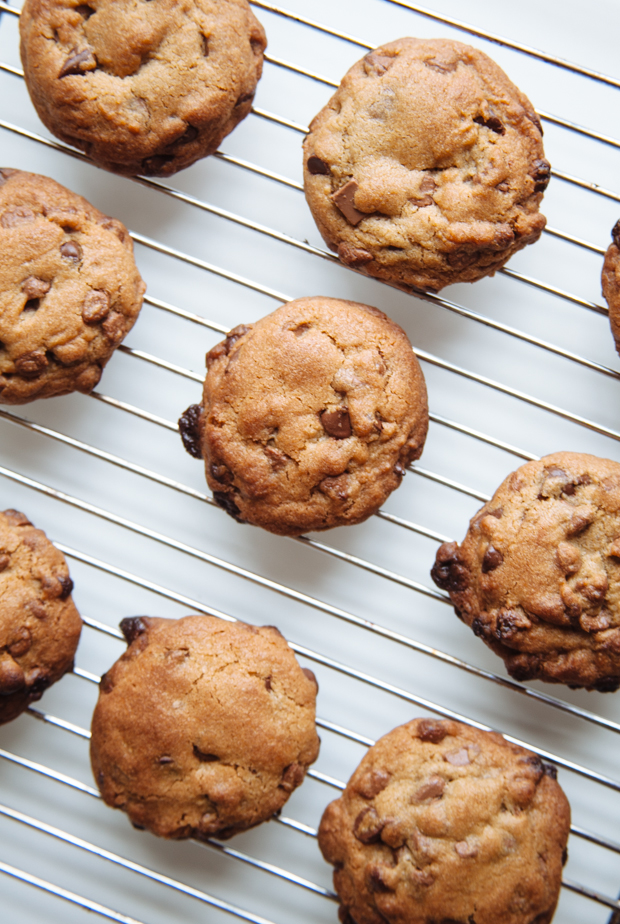 INGREDIENTS
For about 24 cookies
2 3/4 cups all purpose flour
1/2 teaspoon salt
1 1/4 teaspoon baking soda
1 cup unsalted butter, at room temperature
1 cup dark brown sugar
1/2 cup granulated sugar
1 teaspoon vanilla extract
1 large egg, at room temperature
2 cups chocolate chips (dark or milk chocolate, or a mixture of both)
Coarse sea salt for sprinkling (optional- I sometimes sprinkle some on half of the cookies, and the rest I leave as is, like the ones shown here)
Whisk together all the dry ingredients (flour, salt, baking soda) and set aside.
In a large bowl, beat together the butter, dark and white sugar and vanilla extract on medium speed, until fluffy. Add the egg and beat to combine.
Gradually add the dry ingredients and beat to incorporate on low speed. Add chocolate chips and fold with a spatula to incorporate to the butter.
Cover the bowl with plastic wrap and refrigerate for an hour.
Preheat oven to 190C and line a baking sheet with baking paper.
Using a tablespoon, spoon the mixture onto the baking paper, leaving a 3cm gap in between. Sprinkle with sea salt (if using).
Bake for 10-12 minutes, rotating halfway through.
Remove from the oven and let stand for 5 minutes, before transferring the cookies to a wire rack to cool.