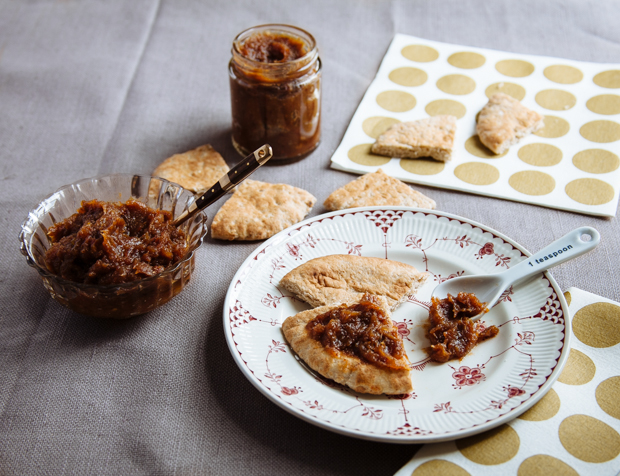 I've been under a California spall recently. Ever since I got my hands on this beautiful book, I've been day-dreaming of palm trees, sandy beaches, vineyards and houses on hills; I've been blasting The Beach Boys all day on my iPod and, going through photos from Coachella festivals, I've been wishing I were there.
As it happens, many of my wishes come true through food. I've been living vicariously through dishes, mine and others' for a long time now, and even though this often only adds to my longing of visiting places, it also makes me appreciate food's ability to minimize distances and help us appreciate what we have here, now. So while I am here, now, I can pay homage to the Golden State the best way I know how: through food.
A while back, Waitrose magazine did a great feature on California; among the recipes and interviews was also a piece on dates. I have been a lover of dates since I was a kid- even though there was hardly ever any dried fruit in the house, my mom always stocked on dates. And I would always devour them. Their succulent flesh, caramel-like flavour and gorgeous colour is so irresistible, I've actually lately caught myself reaching for dates when in need of a sweet snack, instead of chocolate. Jee!
Contributor Jessica Gunn writes that dates are 'one of the oldest cultivated fruits, grown for the past 6,000-7,00 years… believed to originate from around Iraq and were prized by ancient and modern civilisations, from Mesopotamia to Egypt'. She writes this, while in Coachella Valley, where dates, more specifically medjools (my favourites, and the ones I am using here) have been imported from Morocco and grown there since the 1910s and 20s. She writes this, while having tasted a date straight from the tree!!! I mean… What's even more fascinating about dates, apart from their history, is how high maintenance they are: they require distinct climate and soil (Palm Spring is ideal, as its soil is 'soft and sandy to the touch' yet also 'incredibly rich' and much aided by water flowing from the Colorado river), as well as meticulous, multilayered tending all year around.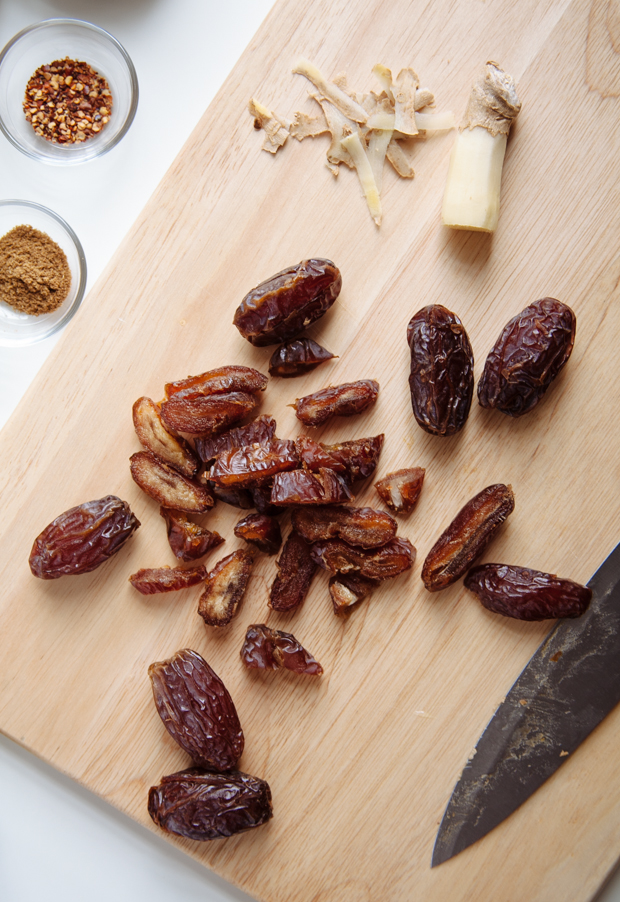 Dates are no joke; glorious, ancient background: check. High maintenance in the making: check. Growing within my dreamland (and even more so, Coachella): double check. Gorgeous and delicious: check again.
Since reading this, and looking up on dates, I have been looking at them not only hungrily, but also respectfully. And have decided to savour them not only by the handful, but also by highlighting them in simple dishes, with just few additional ingredients, allowing them to shine just as they should.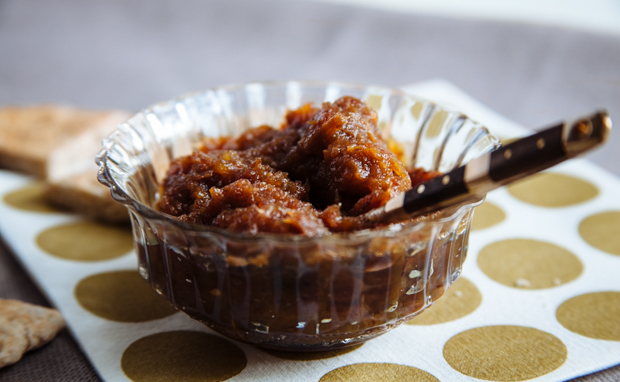 Choosing to make this dish was a no-brainer, really. It's a simple spread, where dates take centre stage, aided by fragrant spices and simple lemon zest and juice; moreover, it's a recipe by one of my favourite California- based bloggers, Joy the Baker (Joy has recently moved to New Orleans, but still, in my mind, she has this certain Californian je ne sais quoi).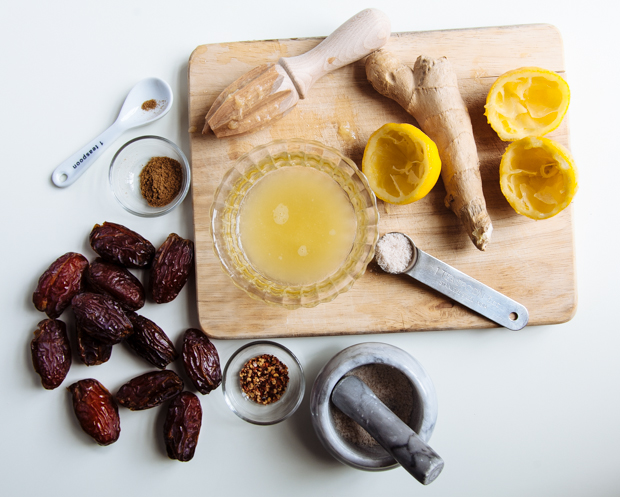 I expected nothing less than explosive flavours, but this spread kinda blew my mind. It hits an ideal balance of sweet and spicy; it's perfect for snacking and breakfast- in fact, I've been eating it every morning non stop since I made it, and reaching for it throughout the day for a light bite as well.