I've been making this sardine, avocado & spinach quinoa bowl on repeat lately- it's so quick and easy and filled with goodness and flavour!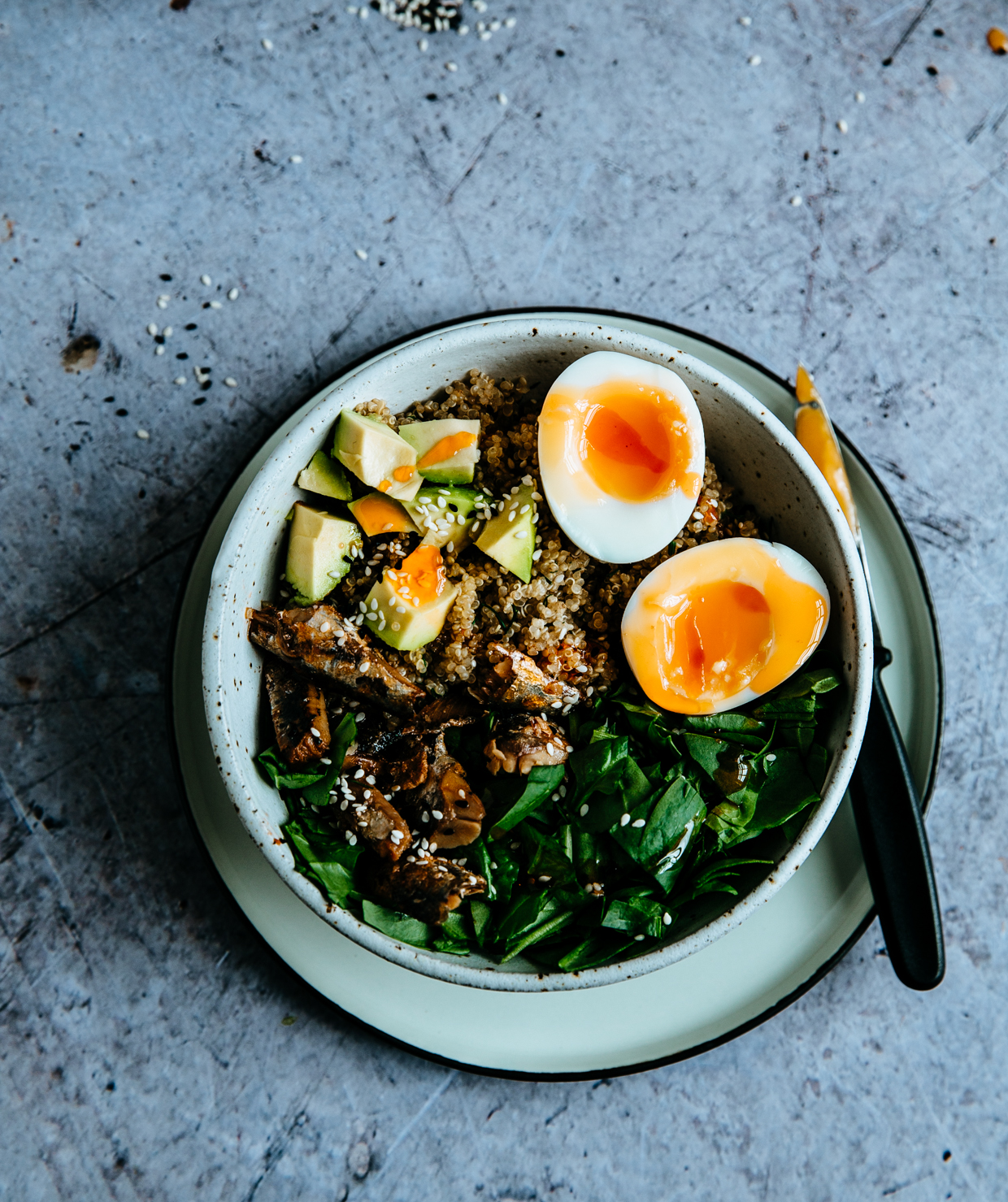 It's no secret I am a big fan of quick & easy meals. Sometimes, I love an elaborate meal, mostly when I'm craving lots of time spent in the kitchen, following in an almost meditating manner steps and carefully measuring and adding ingredients. Mostly though, I love dishes that are straightforward, their parts coming together almost intuitively. Like this quinoa bowl.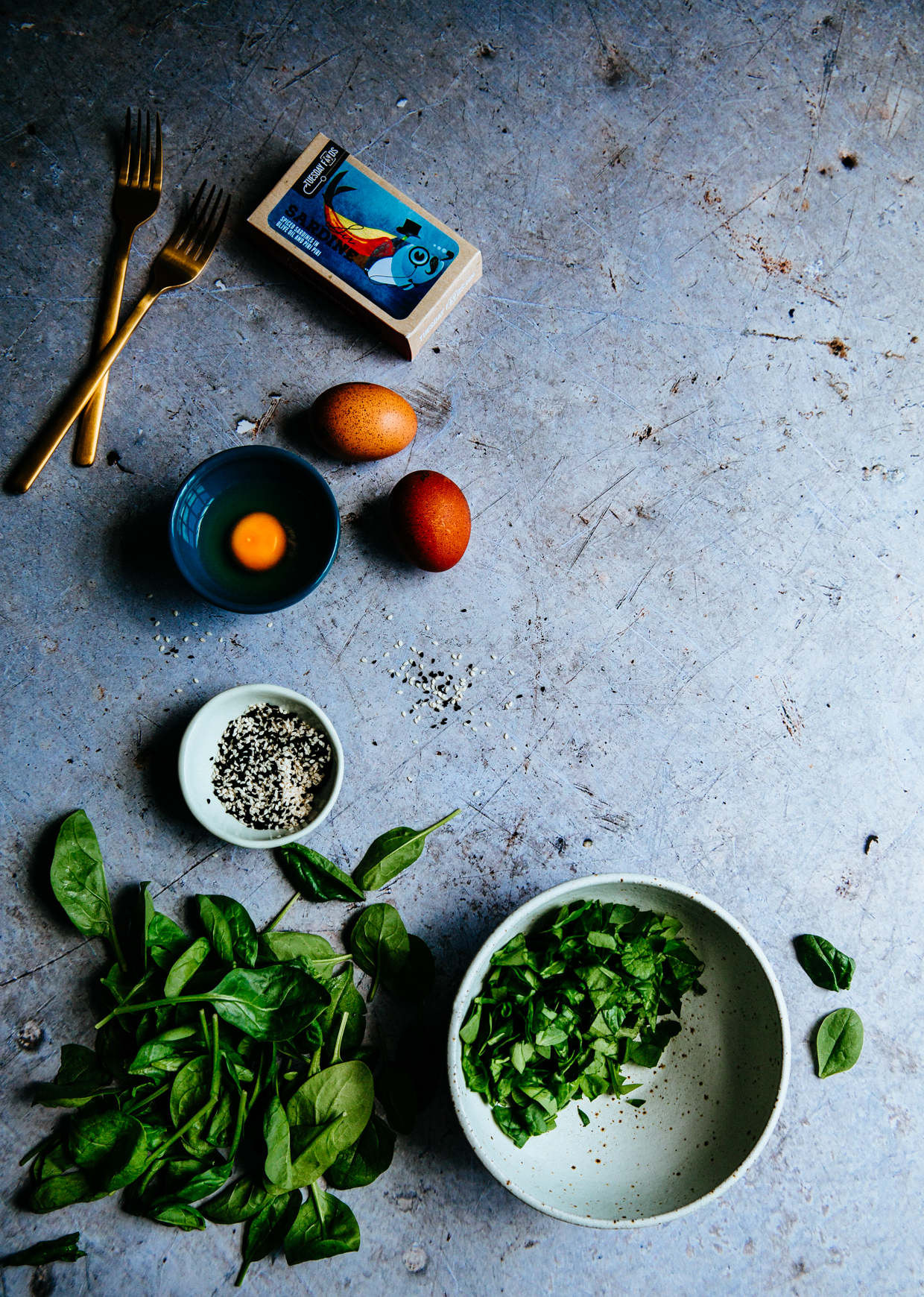 I never tire of quinoa- it's endlessly versatile and works beautifully paired with fruit and nuts for breakfast, in hearty salads or accompanying protein of any kind. Here it works as the base for one of the most filling dishes I've made in a while. Paired with fresh and delicate baby spinach and a pinch of dill, it allows the star of the show to shine: and that is non other than the chubby, beautiful Tuesday Foods sardines, which add just the right amount of saltiness and good fat. Add a perfect 6′ egg (or a fried one) and a diced avocado for extra flavour and texture, drizzle some of the lovely sauce from the sardine can and enjoy.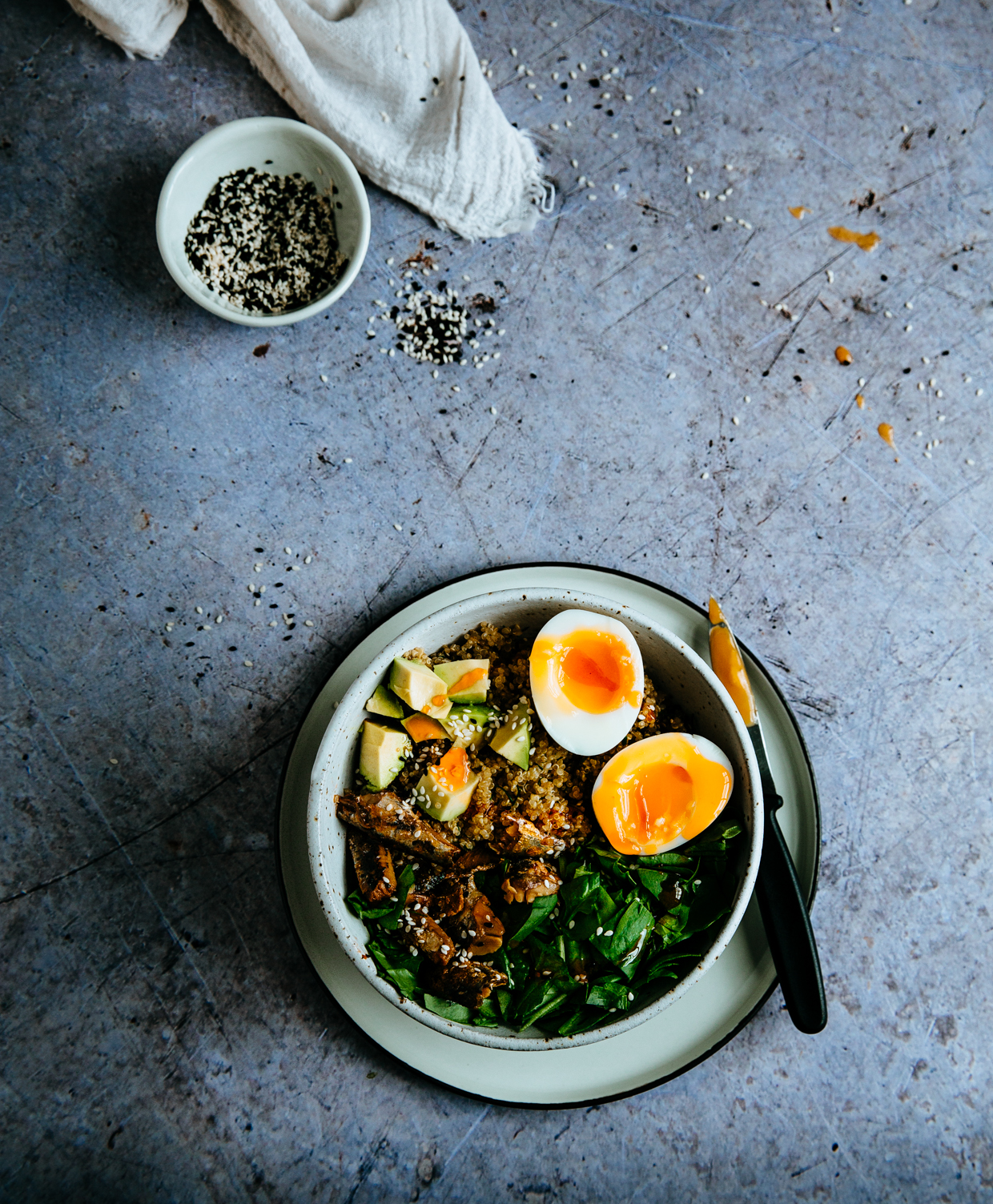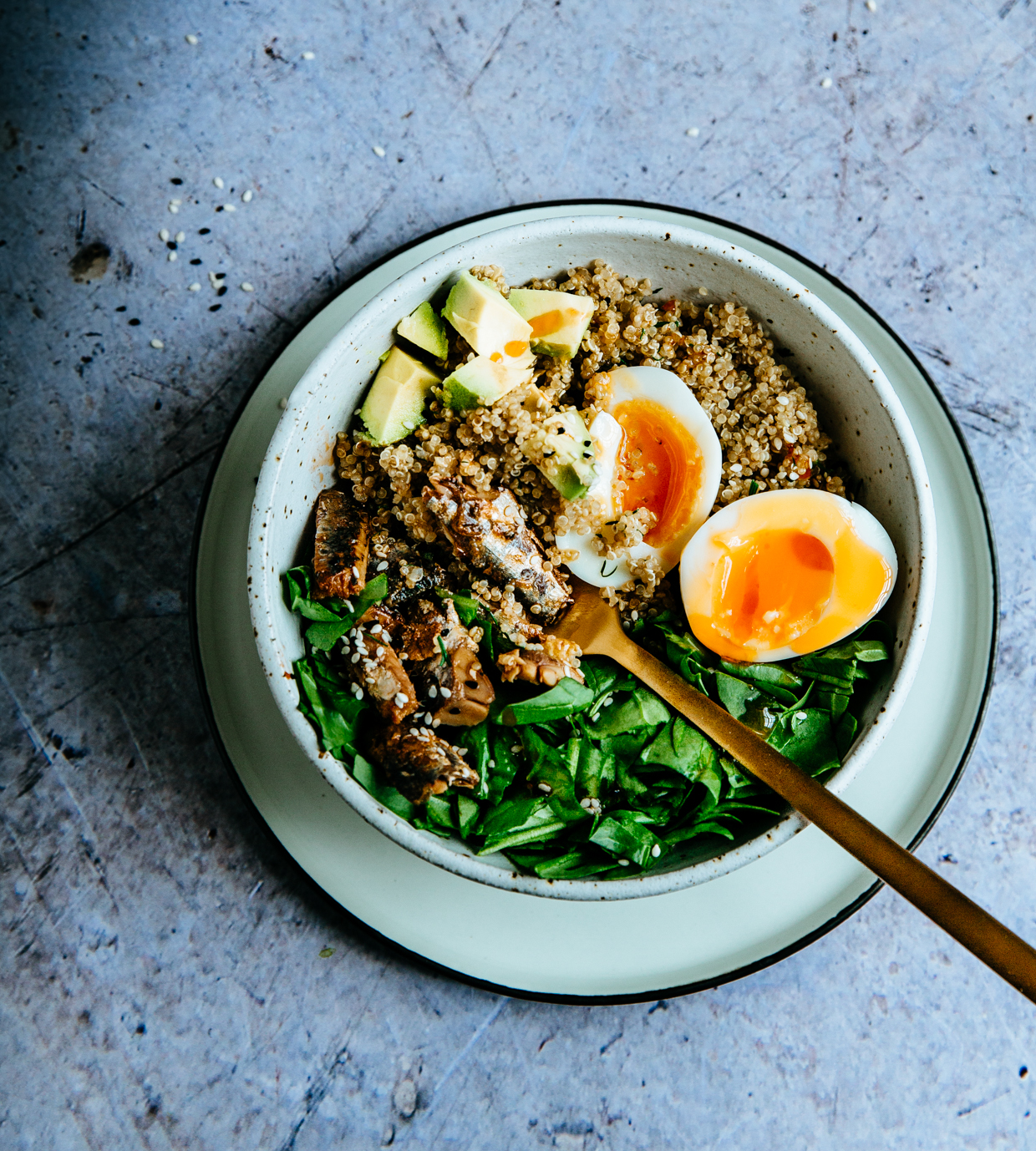 * This dish was created in partnership with Tuesday Foods, using their premium, sustainable seafood. Thank you so for supporting brands that make all this possible.
Sardine, avocado & spinach quinoa bowl
WHAT
120g quinoa, rinsed
2 eggs
3 big handfuls baby spinach, washed and thinly chopped
1 tablespoon fresh dill, thinly chopped
sea salt flakes to taste
1 tin Tuesday Foods sardines in tomato and olive oil
1 medium ripe avocado, diced
to serve (optional): sesame & nigella seeds
HOW
Place the quinoa and 300ml filtered water in a medium sauce pan and bring to a boil; lower the heat and cook for about 15', or until the quinoa is cooked and the water is absorbed. Remove from the heat and set aside to cool to room temperature.
Fill another sauce pan with water and bring to a boil; add the eggs and cook for 6'. Remove the eggs from the pan and run under very cold water. Peel and set aside.
To assemble the bowl: combine the spinach with the dill and a pinch of salt and place on one side of each bowl. Toss the quinoa with some salt and a drizzle of the sardine oil and place on the other side of each bowl.
Top each bowl with half the diced avocado, a couple sardines and one egg, halved.
Drizzle with the remaining sardine oil and serve.