This fluffy courgette flower & pine nut omelette showcases these beautiful blossoms in the best way; and it's even better served with a crisp white wine.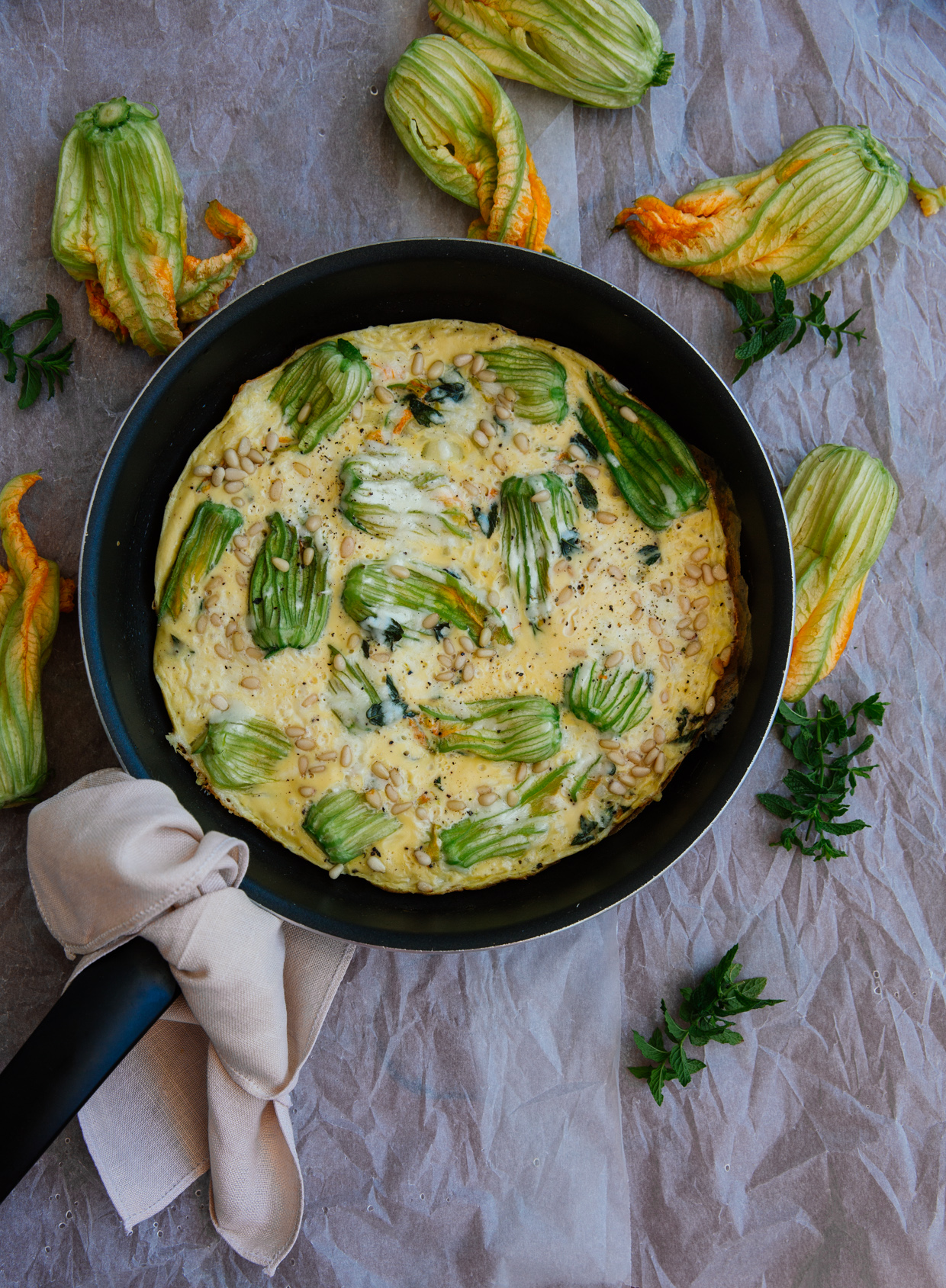 One of the things I most look forward to when I go home, is the weekly shop at the farmers market; in Greece, each neighbourhood has its own market, on a specific day each week, withe the same producers, stalls lined up in the same way every time. It's perfect: much like a slightly chaotic stage, everyone has their part and everyone is vital: the farmers are loudly trying to lure clients, teasingly insulting their competitors and flirting with ladies of all ages. There is testing and haggling, small talk and gossip, there's colours and sounds everywhere. I've loved it ever since I was a kid and I still do.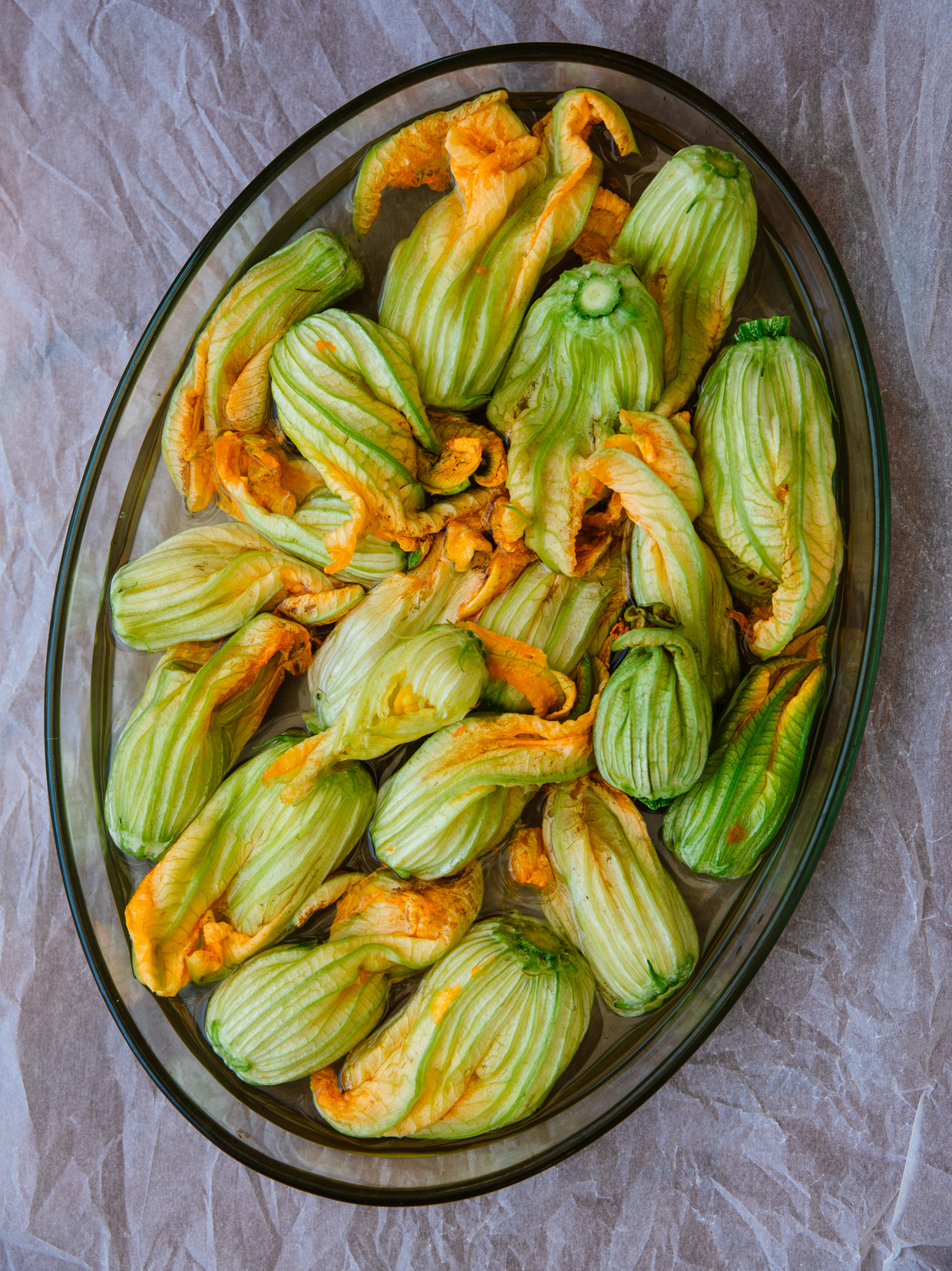 My mom goes there every Friday; she's friendly and has the air of confidence given to her by many hours spent in the kitchen and the garden. She knows. Never one to fuss much over ingredients, she goes straight for what she likes- always seasonal, a mixture of favourites and some shinny new additions. Very peppery radishes and soft, chubby apricots are always favoured, as are white aubergines and small, heavy melons. And courgette flowers- usually spotted half hidden behind stalls, abandoned and given for free. How can these beauties often be so overlooked?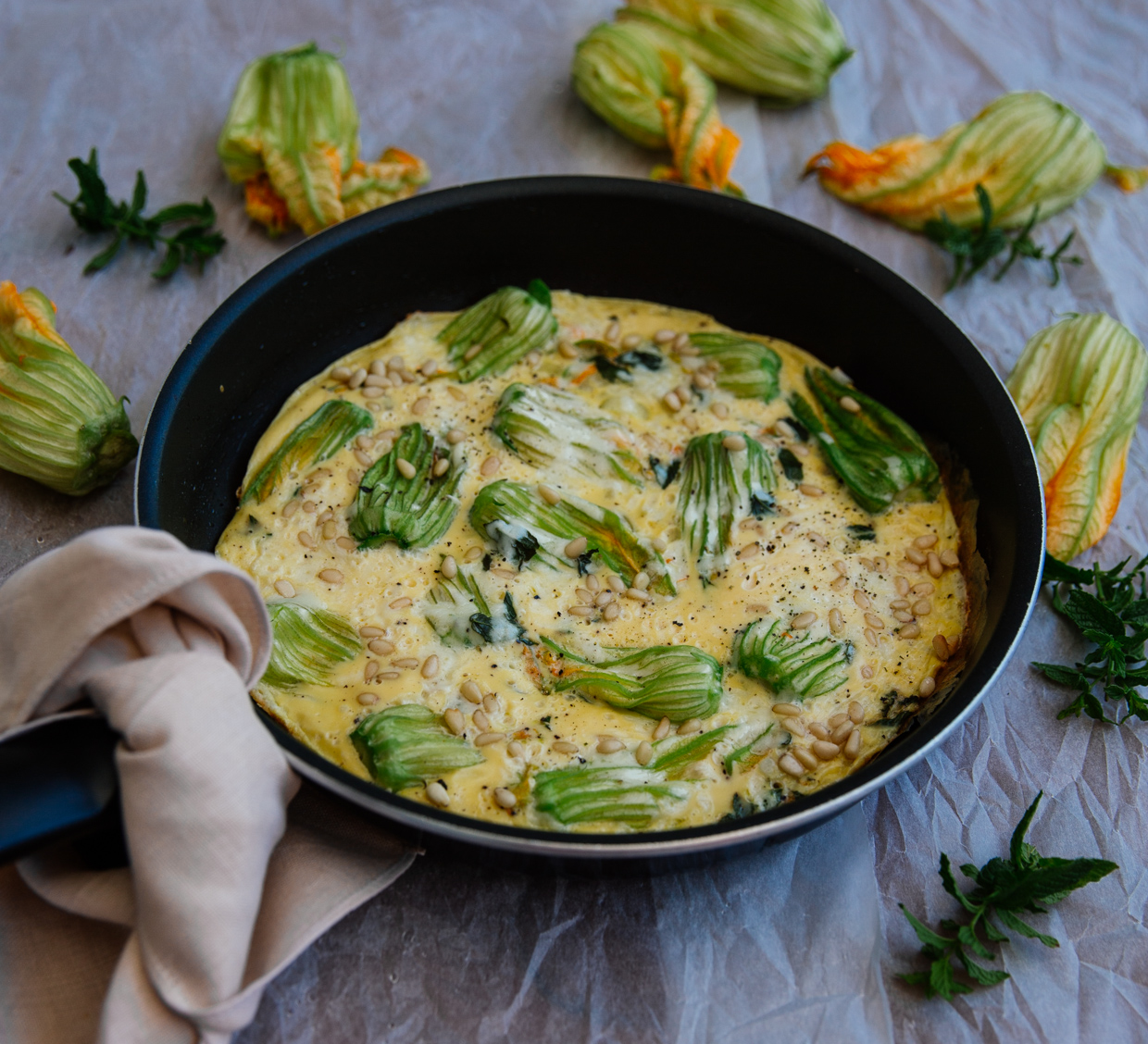 I'm in love with their colours first and foremost, but also their texture- rough and delicate all at the same time, strange and oh so beautiful. Whenever I get my hands on them- which is unfortunately quite rarely- I almost never stuff them; their delicate flavour needs very little else and I see them as too precious to merely use them as vessels. Instead, I usually roughly chop and sauté them with some butter, some garlic and lots of herbs for a very green, very earthy, very quick pasta dish. Most often, I do this: a simple, fluffy omelette in shades of green, yellow and orange; sweet onion, intensely fragrant Greek basil, crunchy pine nuts and a sprinkle of mild cheese. But mostly, definitely, it's all about them pretty flowers.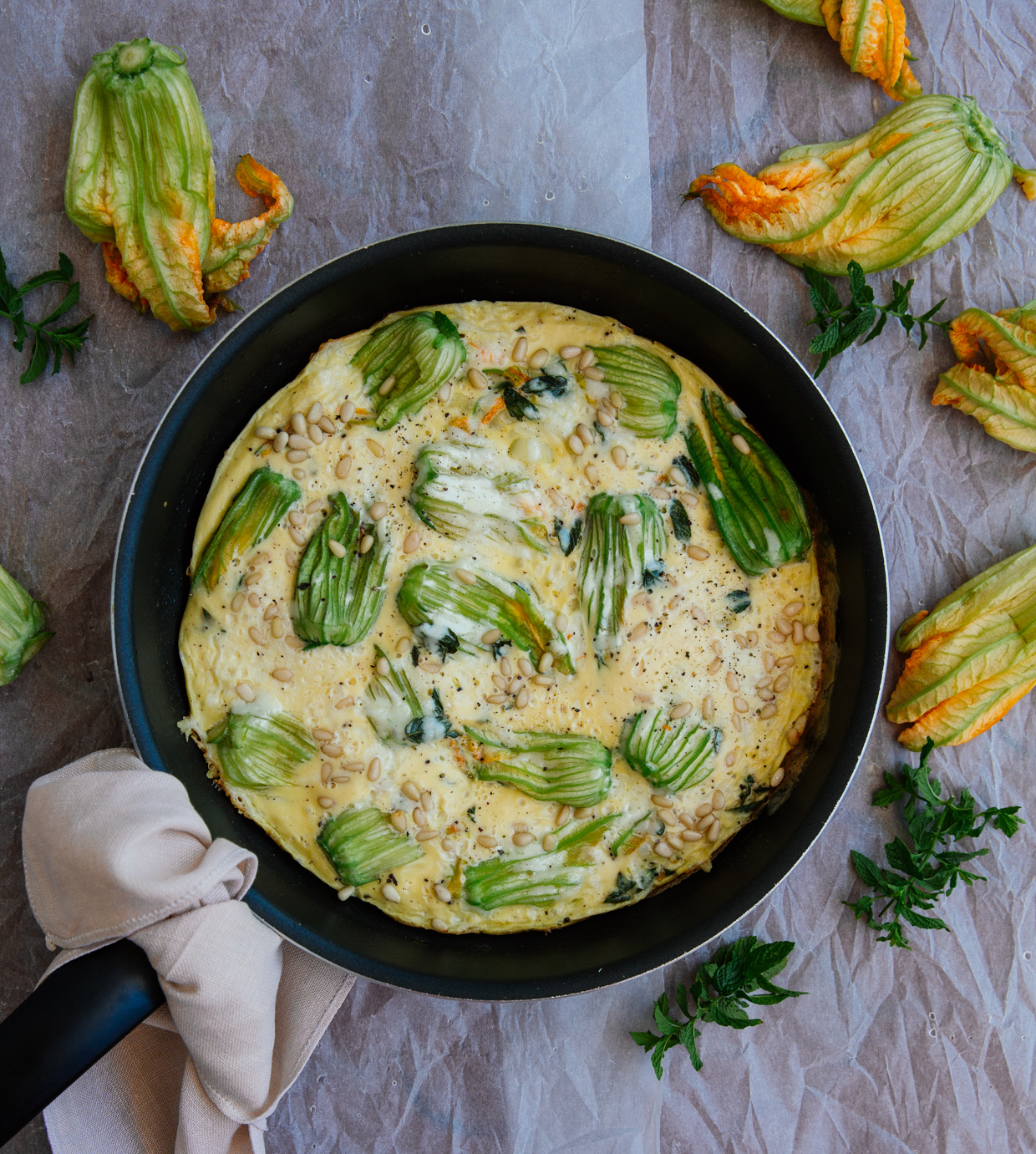 Courgette flower & pine nut omelette
WHAT
1 tablespoon extra virgin olive oil
1 medium yellow onion, thinly sliced
200 gr courgette flowers, washed and patted dry
6 medium eggs
1 tablespoon low fat milk
a small bunch of basil (about 2 tablespoons), washed and roughly chopped
sea salt flakes 
freshly ground black pepper
40 grams mild cheddar, grated
1 1/2 tablespoons pine nuts, toasted
HOW
Warm the olive oil over medium heat and sauté the onions until soft- about 5′; add the courgette flowers and gently toss to combine; cook for another 5′-7′, until the flowers are also soft.
In the meantime, beat the eggs with the milk and add the chopped basil, sea salt flakes and cracked black pepper.
Pour over the vegetables and top with the grated cheddar and pine nuts.
Cover the pan with a large lid and cook until the top is not runny any more, but still soft and fluffy.
Remove from the heat, cut in large pieces and serve.