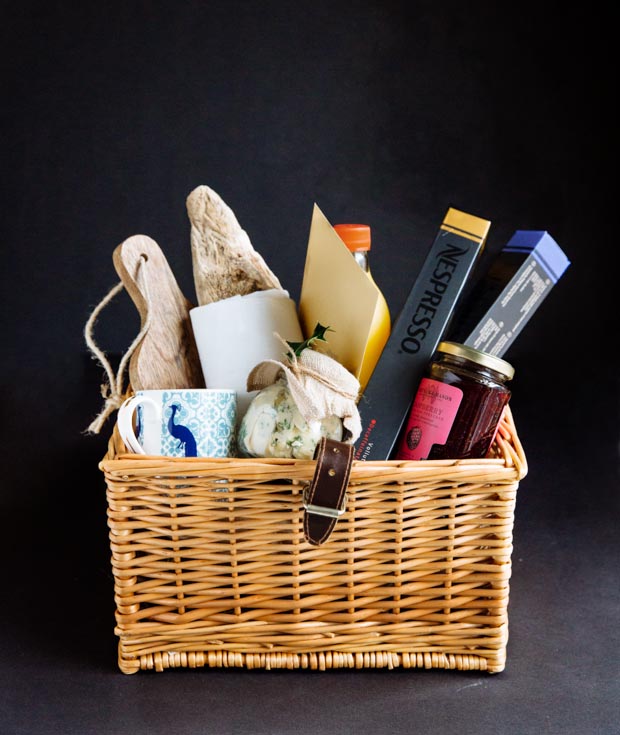 If you're anything like me, you're still not done with your Christmas shopping, still going for last minute runs to the stores (oh how I loathe all the stores around Christmas time!) or the post office (seriously, the worst). If you're like me, you're still trying to find the perfect extra to the gift you've already bought, or come up with an idea for Secret Santa, one that's cool enough, yet not pretentious, funny, but not overly ridiculous.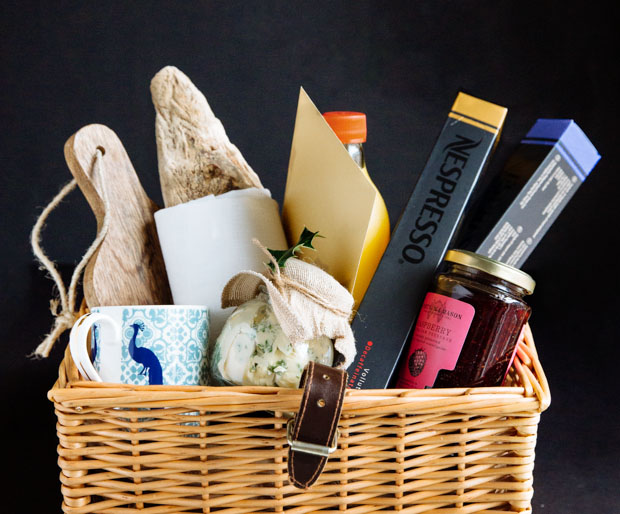 If you're like me, you still, after all these years end up with few quite irrelevant presents because you still, after all these years, go shopping mostly having in mind what makes you happy- and to hell with photography equipment or art books. If you're like me, kinda panicking, kinda overwhelmed, but still kinda overjoyed with holiday bliss and still a couple presents short, this hamper may just be the thing for you.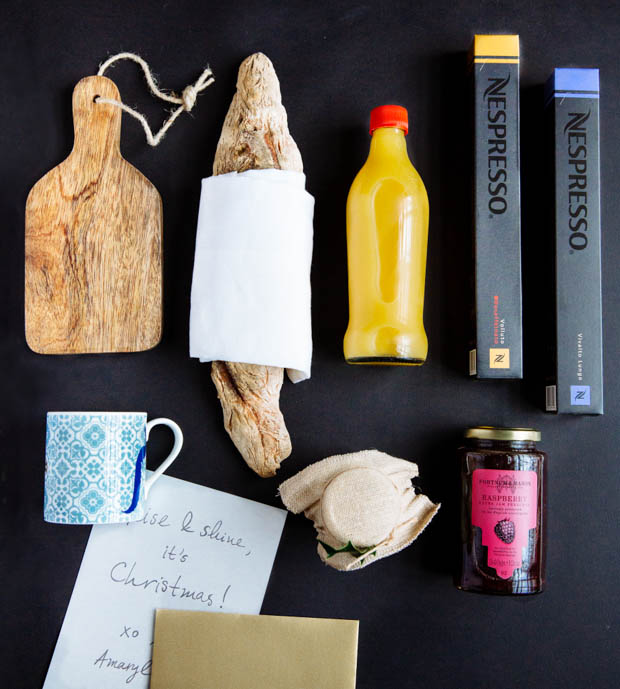 I LOVE all hampers. Love them. I have never been given one, but my parents have various arriving at their house annually, and every time, I find them to be the coolest gift ever. Hear me out: you have a pretty basket, filled with bits and pieces, usually edible and always drinkable, arranged all beautifully and festively. I mean, what's not to love?
This christmas morning hamper is very close to my heart and I think it would make pretty much everyone happy. See, it's filled with a just a little of what would really make your morning a real treat: delicious coffee along with a beautiful mug for it, a crunchy, fragrant loaf of bread and a pretty mini slicing board, a bottle of freshly squeezed orange juice, the sweetest jam and a small jar of homemade butter, mixed with rosemary and lemon zest. The perfect start your Christmas day: satisfying enough to want to wake up too, but still quite low key to keep you hungry and interested in that glorious, decadent Christmas day menu.
*Feel free to change things up to suit the person you're giving this to: add cheese or smoked salmon, swipe the herby butter for a nut variety, go extra sweet with homemade cookies or breakfast bars- and because it's Christmas, why not add a nice bottle of bubbles to kick things off properly?