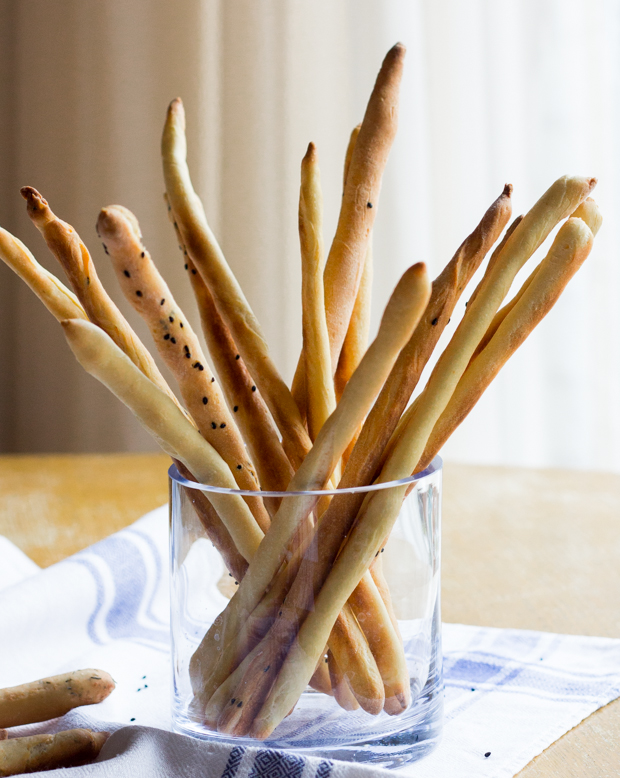 A few weeks ago, I became full on obsessed with making (and eating) pizza at home. This happens at least once a year, much to the delight of my partner and the dismay of my summer clothes. But as I love him more than clothes (and, truthfully, because at least once a year I love pizza more than anything), I always give in and to hell with summer dresses and bikini season.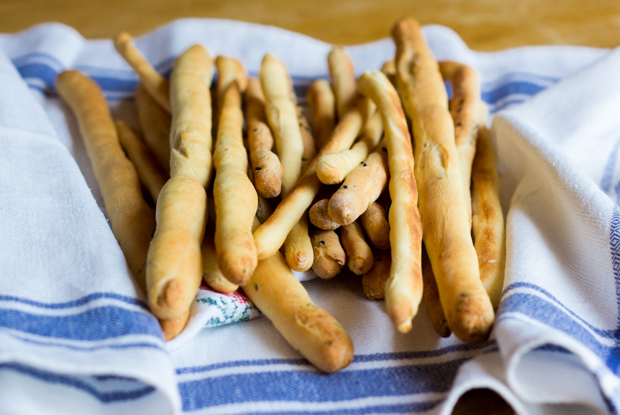 Apart from eating delicious, homemade pizza with any crazy topping combination my heart desires, what I mostly enjoy about my pizza-obsession days is making the dough. Frothy and yeasty, salty and bursting with delicious olive oil, a good pizza dough is a superstar on its own.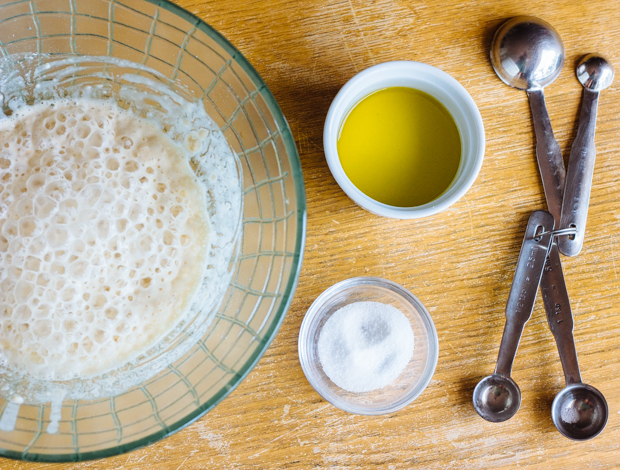 Last time I got to making it, I was feeling overly ambitious and inspired; pizza alone was not gonna cut it. I had to use that beauty in something else too. Now, when I have kitchen-related question, I frequently ask my mom. If that fails (and it often does, as my mom usually ballparks everything when it comes to cooking and I'm not nearly as nonchalant and experienced a cooks as she is), I log on to The Kitchn.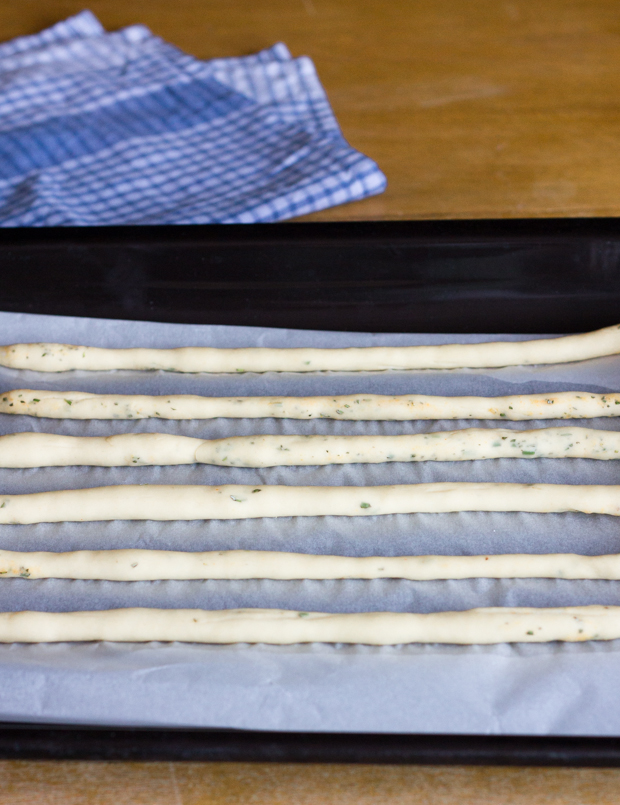 My mom's never made pizza, but according to the Kitchn, there's a whole bunch of delicious things one can make with pizza dough, among which grissini, Italian style bread sticks! Jackpot! Eating breadsticks is one of my favourite pastime activities during the summer, which I've so far satisfied by buying different varieties from almost any bakery I come across (seriously, I kinda rate Greek islands based on their bakeries and the breadsticks they stock).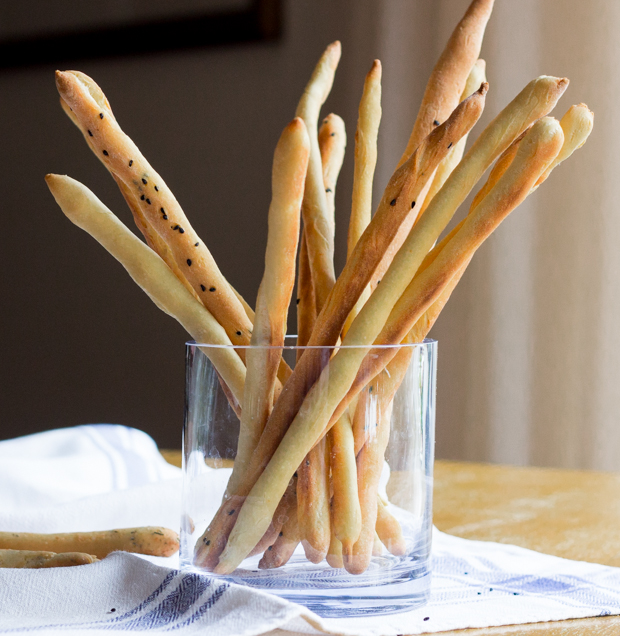 Knowing I can make super delicious, super crunchy, variably seasoned breadsticks at home has left me both excited and terrified. Any time, any combination, any amount. Thank you/ damn you The Kitchn, thank you/damn you dough!
Seriously though. It's Friday, so let's make pizza dough, so we can make grissini. Let's make them beautifully plain or add all the good stuff in there (herbs, spices, seasoning, seeds), let's make a pretty, fresh summery salad and call it lunch. And dinner. And then let's do it all over again.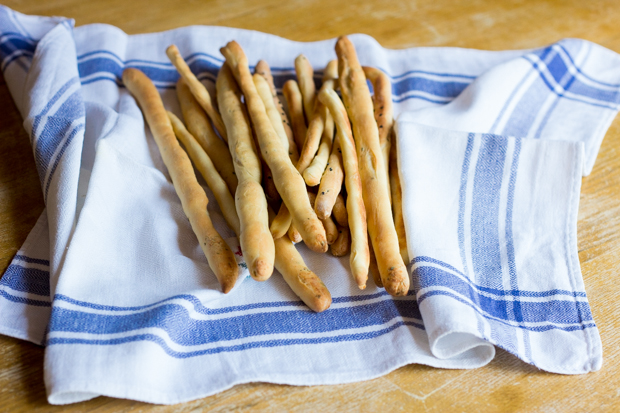 I followed this recipe (using only all purposed flour), made the dough by hand and divided it into 3 for the following variations:
plain (adding some freshly ground black pepper)
rosemary and garlic (1 tablespoon fresh rosemary, minced and 1 1/2 teaspoons ground garlic)
black sesame seeds