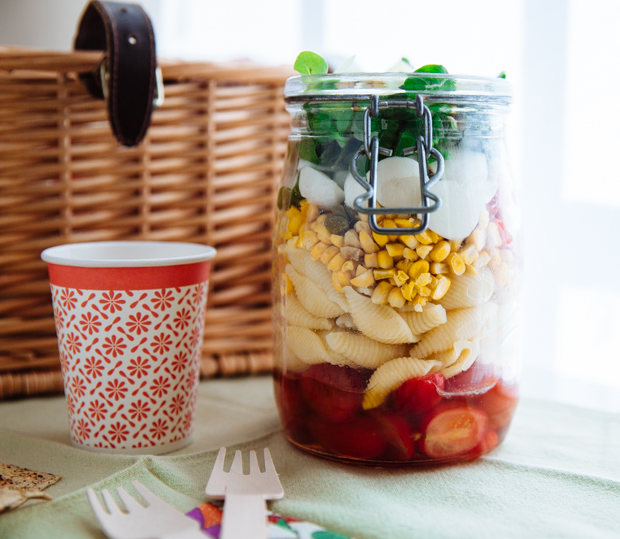 I was reading an article about hipsters the other day; apparently you guys, hipsters are no more. So long hipsters. Somewhere in the article, foods served in jars were mentioned. Huh. So jars are not just convenient storing devices for your pantry, they've also been touched by hipsterism. Huh. Do you see the photo above? The big jar, chock full of goodness? Hipster.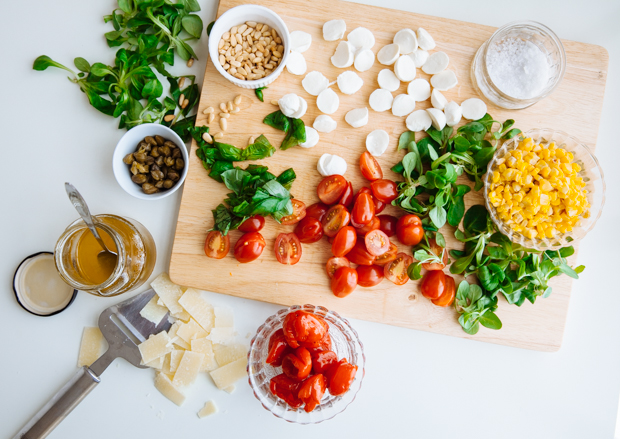 I don't want to be a hipster; I want to be cool and unique and cool and interesting and cool and I want to serve food in jars if that's what damn well pleases me. And I want to celebrate spring with colourful, vibrant salads, with different layers, stacked inside jars. You see my problem here?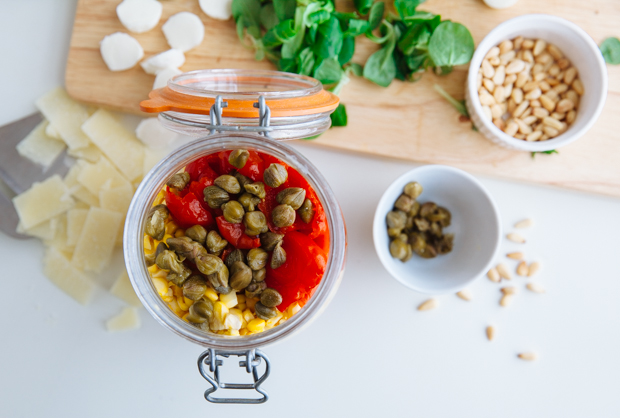 But then again, it's spring, so there shouldn't be any problem at all; it's sunny and warm and you got juicy red tomatoes and delicate greens, and tight little balls of mozzarella and sour capers, sweet and spicy miniature peppers and crunchy roasted corn. You have all this along with al dente pasta and salty shavings of hard cheese, plus a maple, vinegar and extra virgin olive oil dressing. You also got a jar. What are you gonna do?
You're gonna put all these in said jar and call it a picnic, that's what you're gonna do. Spring and salad tramp hipsters every time.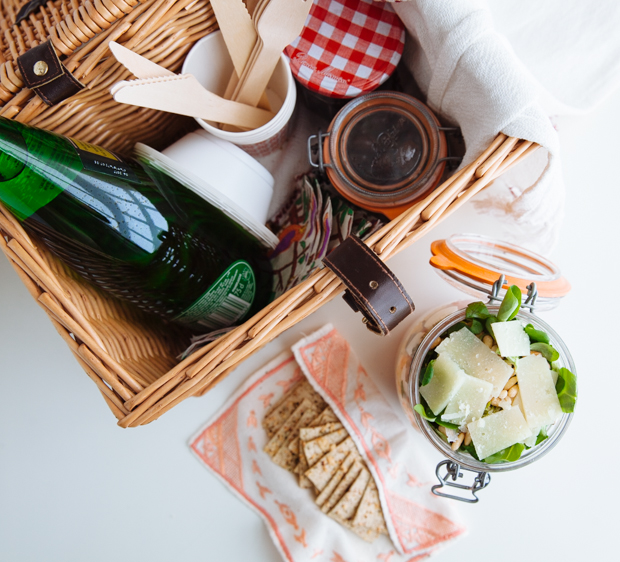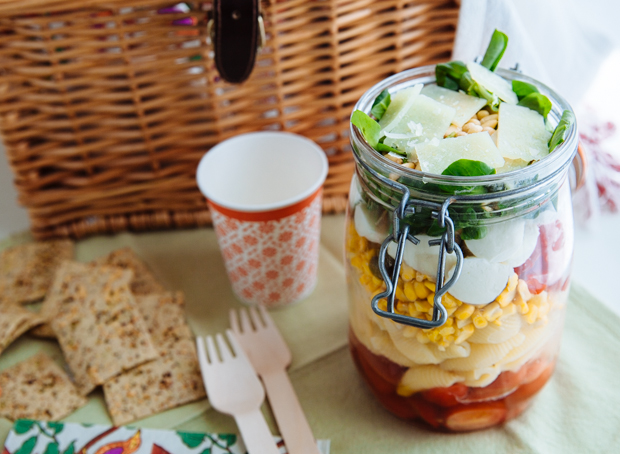 INGREDIENTS (for a large jar, or bowl)
1 cup uncooked pasta (I used conchiglioni, but any other small variety will do)
1 1/2 cups baby tomatoes, washed and halved
1 small corn on the cob, washed
1/2 cup sweet and spicy baby peppers from a jar
2 tablespoons capers
1 1/4 cup mozzarella balls, or pieces (I prefer the balls for this salad, as they are firmer)
1 cup fresh greens (such as lamb's lettuce, rocket or watercress, or a combination of)
2 1/2 tablespoons pine nuts, toasted
1/4 cup grana padano (or parmesan) shavings
Dressing
3 tablespoons extra virgin olive oil
2 tablespoons apple cider vinegar
2 tablespoons pure maple syrup
Cook the pasta in salted water until al dente; drain, add plenty of cold water, drain again and set aside.
Brush the corn with some olive oil, sprinkle with sea salt flakes and roast until lightly brown and crunchy; set aside to cool.
Make the dressing by mixing the olive oil, vinegar and maple syrup in a jar. Season with some salt and black pepper.
Assemble the salad: pour in the dressing first and layer with the halved tomatoes, then the cooked pasta, a mixture of the peppers, corn and capers; top with the mozzarella pieces and finally the fresh greens. Add the pine nuts and grana padano shavings last.
Seal and place in the fridge until ready to serve. Just before serving, shake shake shake.