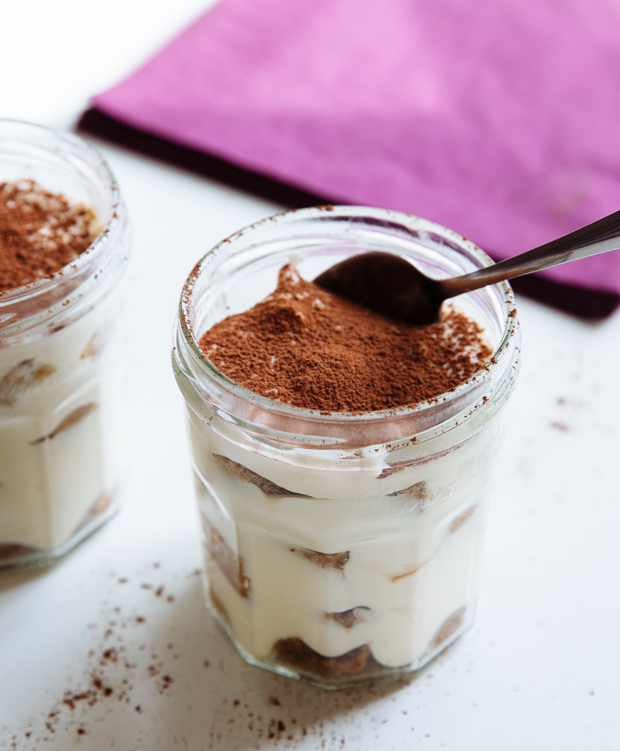 Easter holidays signify many different things for me- most of which are associated with family and I will be sharing them next week, just in time for Orthodox Easter, the one I was brought up celebrating. For the past couple of years however, Easter in London has been all about spending time with friends over barbeques and impromptu walks, wishing for warm weather and consuming copious amounts of chocolate.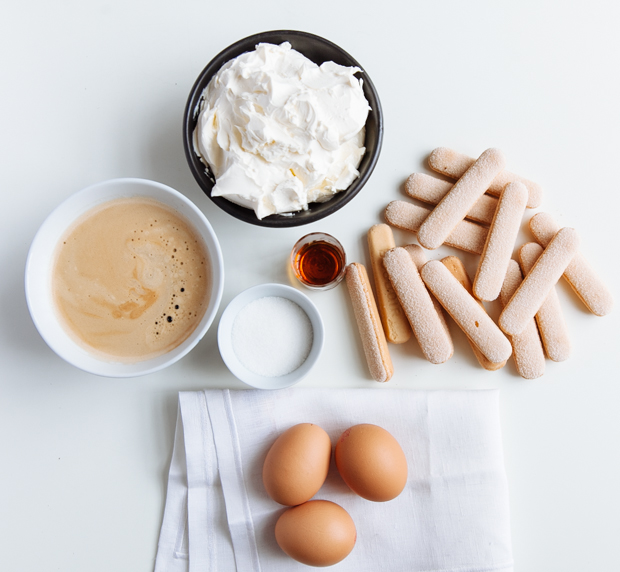 There are always many (but never too many) chocolate eggs in the house, so around this time of year apart from eating, there's also a lot of dessert-making happening. Amidst all the new and exciting flavours I find myself busy with, there's also a longing for familiar flavours and cravings for a simple dessert, one that's so satisfying and familiar, you can make it without a recipe and share it (and the memories that come with it) with new friends, creating new memories.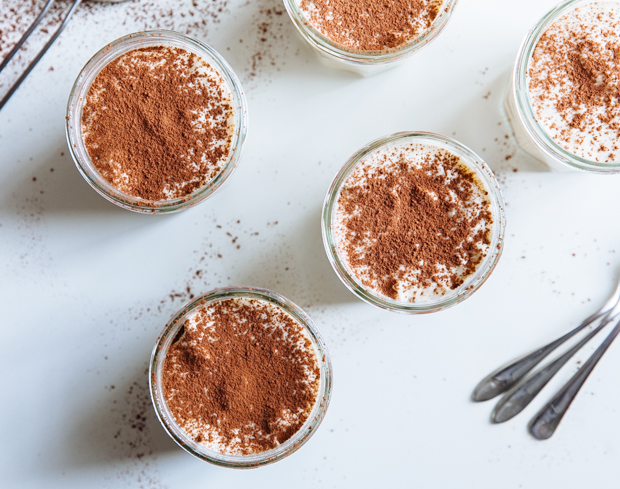 Tiramisu is one of my favourite desserts; there's chocolate it it, for starters; then, there's also a smooth, boozy cream and coffee. I mean, what can go wrong with these three? Absolutely nothing, I'm telling you. Like every recipe that calls for few ingredients, tiramisu requires the very best: the freshest organic eggs, a nice, rich mascarpone, strong espresso, a touch of booze and fine, dark cocoa powder or chocolate shavings.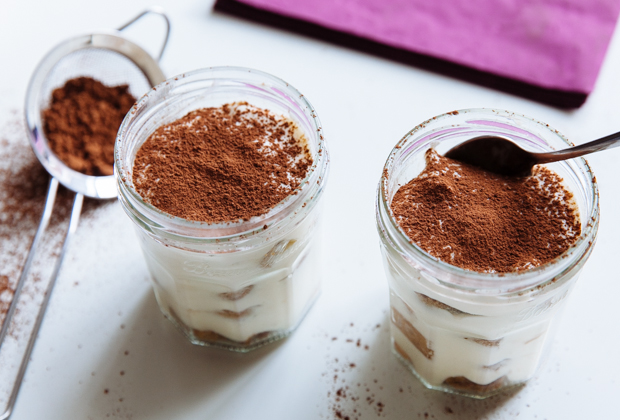 The secret to a smooth cream is beating the egg whites separately, until stiff; the yolks are mixed with the mascarpone and the sugar until soft and then folded with the eggs whites. Top with some cocoa powder and put in the fridge. This is the stuff. Easter aside, tiramisu on it's own is a cause for celebration and it gets even better shared. It really does.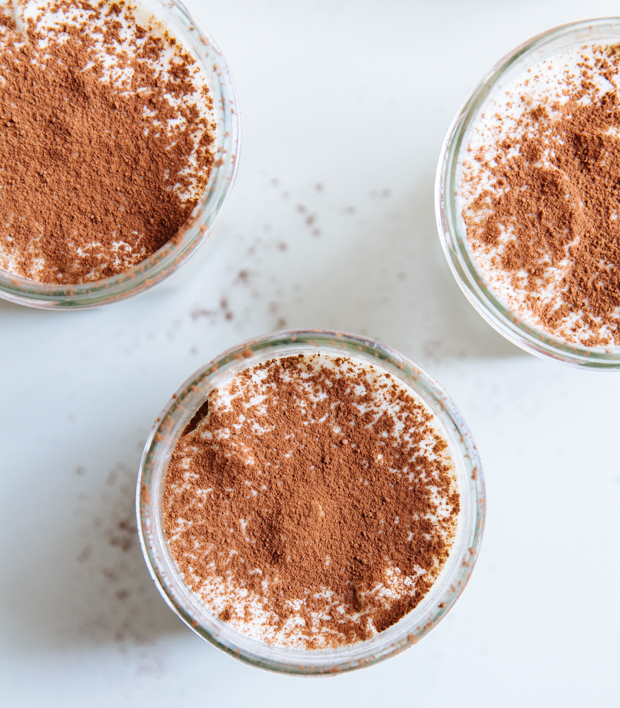 INGREDIENTS (enough for 6 medium jars or 1 medium baking pan)
3 large organic eggs, yolks and whites separated
3 tablespoons caster sugar
500 grams mascarpone cheese, at room temperature
200 grams ladyfingers
2 cups strong espresso
2 tablespoons cognac
1/4 cup good quality cocoa powder
Brew your coffee and pour into a deep dish; add the cognac and let cool slightly.
Beat the egg whites until stiff peaks form; set aside.
In a large bowl, mix the yolks with the mascarpone and the sugar until well incorporated (better do this with a spatula instead of a mixer, to to avoid over-beating).
Add the beaten egg whites into the yolk and cheese mixture and fold again until the cream is smooth.
Brush the bottoms of each jar (or dessert dish) with some coffee; dip the ladyfingers in the coffee (they need to absorb some of the liquid without however becoming soggy) and lay at the bottom of the jar or dish, breaking them in smaller pieces if necessary; spread some of the cream on top, covering all the ladyfingers.
Repeat with more ladyfingers dipped in coffee and more cream added on top, until you reach the top of the jar (or dish)- you want the last layer to be cream.
Refrigerate for 4 hours, or until ready to serve, and dust with cocoa powder before serving.