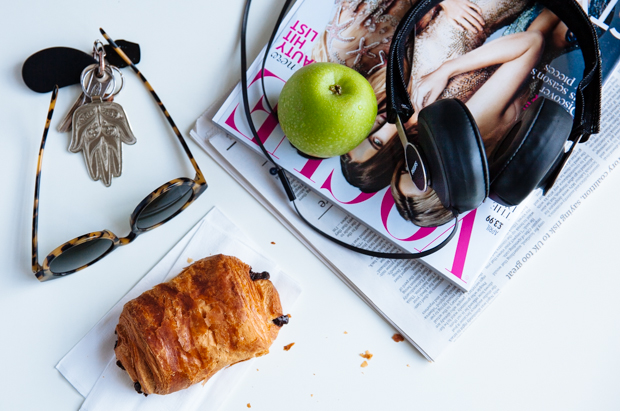 My favourite thing to do on a Sunday morning is wake up early, have a big cup of strong black coffee and go for an (embarrassingly short) run. On the way back, I usually buy a flaky, hot and insanely aromatic pain au chocolat- to be honest, that's probably the main reason why I get up early and go for a run in the first place…
Last time I did this, I had an epiphany: pains au chocolat are the definition of happiness for me. I know this sounds quite shallow, but as I'm staring at the words 'pain au chocolat' appearing multiple times on my screen, I'm feeling better already. (Also, on second thought, that was not really an epiphany- I was just really hungry).
I'd love to know: what's your definition of food happiness?
*Sometimes, when I'm feeling super motivated and energetic, I skip the run altogether and make pains au chocolat at home- a far better workout, if you ask me. This recipe is fantastic.