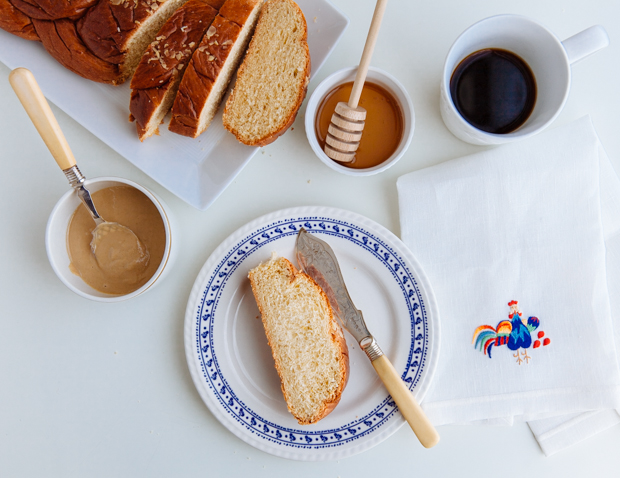 In my family, we love celebrations- personal, seasonal or otherwise, I think we're up for all of them, the traditions that come with them, and of course the food. Easter however is our thing, hands down. I think that's mostly to do with the fact that, up until a few years ago, we always spent it together in our house in the mountains; and although Pelion is always gorgeous, I think it's at it best during the spring- everything is in bloom, there's so much colour, light and so many smells around, it's almost unbearable at times.
When it comes to Easter cooking, I have to admit I'm a little on the fence; see, for a lot of Greek people, it's most of all associated with the consumption of meat. Lots of meat. And since I'm not a huge meat lover, I've always treated the food and the preparations that go with it with apprehension and complete lack of enthusiasm. But I still loved the whole process. My mom is not big on desserts, especially seasonal ones, so she never made tsoureki (a delicious sweet bread, available throughout the year but mostly popular during Easter) or Easter cookies. She did however always spend time on the meat dishes of the season: she made two variations of mageiritsa, the special soup of lamb's or goat's offal, eaten the night before Easter Sunday; she also prepared the meat to be cooked on the spit on Easter Sunday, as well as kokoretsi, another meat dish on the spit, containing intestines wrapped in offal.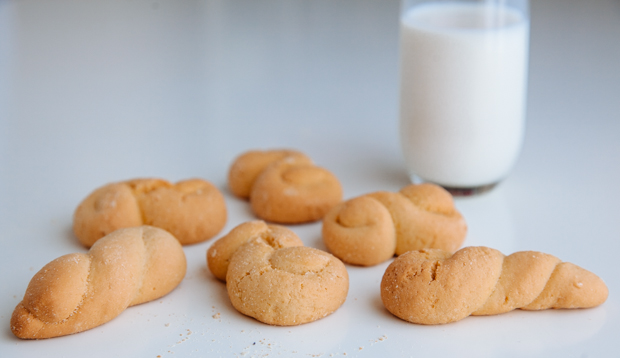 Of all these seasonal dishes and traditions, the only one I've attempted is dyeing eggs in different colours. The rest still mystify me. Maybe I'll give them a try some day, but in the meantime, I'm more than savouring the tsoureki and delicious cookies we have at home (always courtesy of Mike's mom) and vicariously satisfying my longing for a family Easter (and the food that comes with it) through these recipes:
beautiful, soft and super fragrant tsoureki
crunchy, buttery Easter cookies, sprinkled with sesame seeds
A great recipe for mageiritsa, along with a with a couple variations, a short history of the dish and practical tips.
Stunning red eggs, naturally dyed using onion skins.
You can't have a proper Easter meal without tzatziki, now can you?