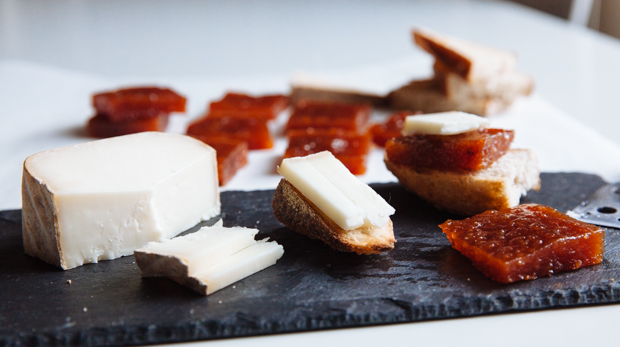 Here's the story of the quince and I: my parents dine out quite a bit and when I was in college,  when I'd come home for the holidays, we'd often all go for dinner at my parents' favourite local restaurant. Everything about it was old school: the decor, the grumpy-looking, yet surprisingly friendly staff, the customers (mostly bachelors in their 50s, journalists, artists and writers, wolfing down their dinner, while reading the paper or spying at other diners) and, mostly, the food: simple, old fashioned one pot meat dishes, casseroles and seasonal salads served with red and white house wine. For dessert, my parents almost always ordered the baked quince, cooked with a sweet wine sauce and flavoured with cinnamon and cloves- or at least that's how I remember it.
At the time, I thought this was the most boring dessert. Like ever. Back then, I lived for boys and chocolate and the fact that a dinner with my parents, at that place, was ending with baked fruit instead of chocolate or even ice cream, seemed utterly depressing. Like, OMG.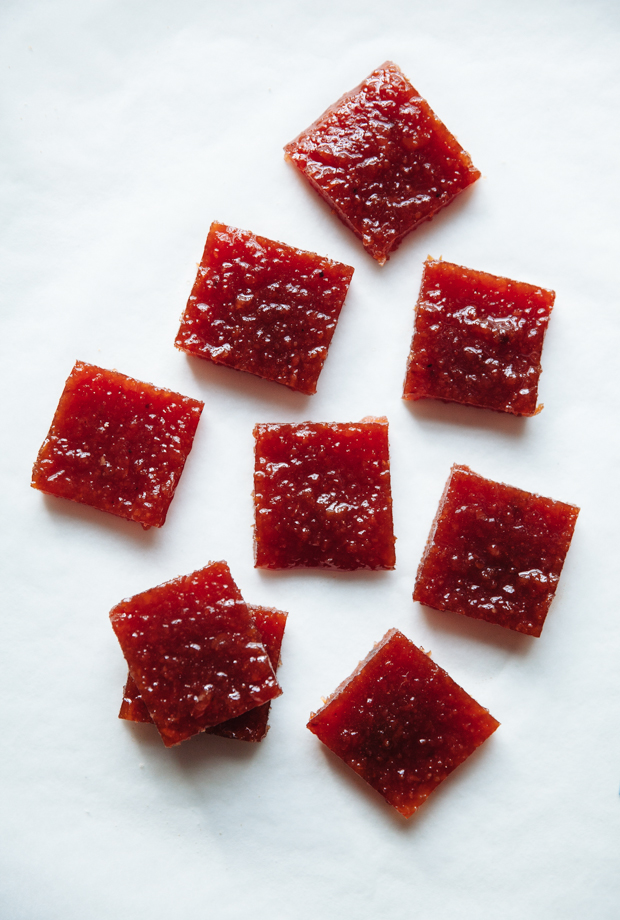 Since then, with my culinary horizons widened and only one boy on my mind, quinces have finally assumed a highly esteemed place in my heart. Maybe this also has to do with the fact that I associate them with our house in the countryside, our quince trees and my mom's divine winter pork roast, in which she always adds quince and lots of nuts- or maybe it's all about the fruit itself and its unparallel sweet and tangy taste and addictive aroma.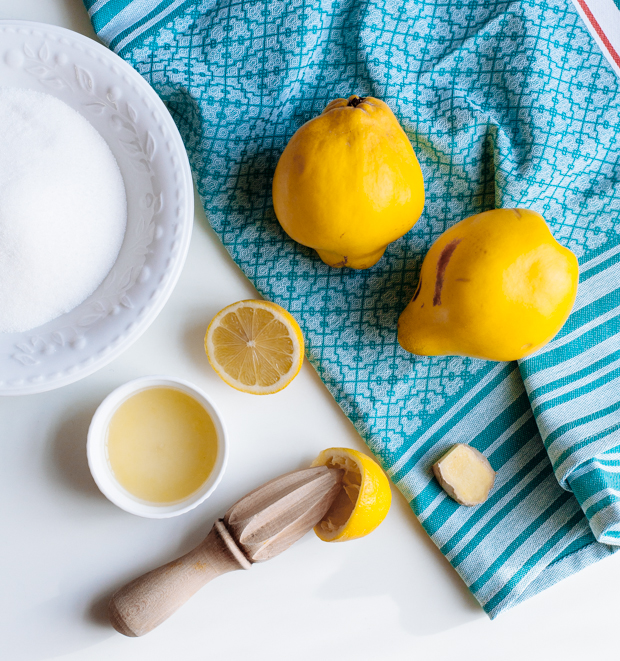 I've never bought quince in the UK- or anywhere else for that matter, as we always used the ones from our garden. So let me tell you, they are expensive- but also totally worth it. Because, apart from being delicious as a dessert and working miracles alongside roasted meat, quinces are also perfect paired with cheese. Fruit + cheese is a no-brainer really, but I hadn't tried quince + cheese; I got the idea from Agathe, assistant manager in
Champagne & Fromage
in Brixton (more on Agathe very soon), who suggested pairing the divine Chebris with quince paste.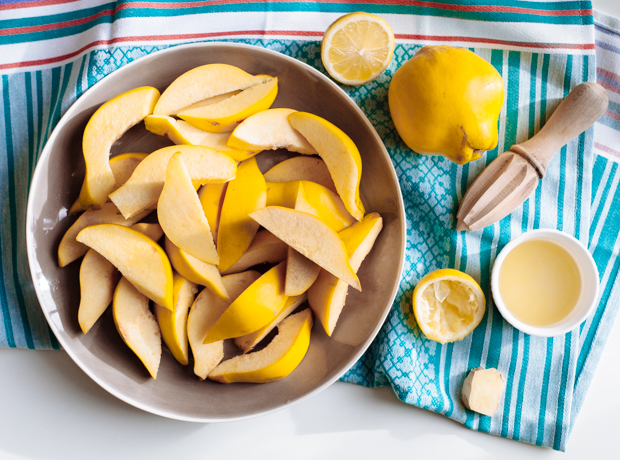 Quince paste takes quite a bit of time to make but the result is not only delicious, but also quite striking: fragrant quinces are cored and quartered, boiled until tender, mashed and then cooked with sugar, lemon juice and a touch of ginger. That's it. Spread on a tray, let it set, cut and enjoy with or without cheese (preferably with) for like ever. (Almost literally- it will keep in the fridge for very long).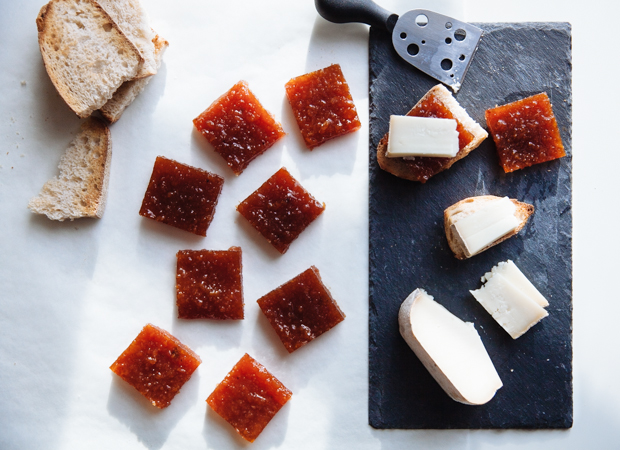 INGREDIENTS
4 large quinces, washed, cored and quartered
granulated sugar
1/2 teaspoon fresh ginger, grated
juice from 1 lemon
Place the quince pieces in a large non-stick pan and cover them with water. Cook on medium heat until just fork tender- about 30'. Drain and set aside to cool.
When cooled, remove the stems, place in a food processor and pulse until mushed.
Transfer back to the same pan and add the sugar (which has to be the same amount as the mushed quince- I had 3 1/2 cups of mush, so I added 3 1/3 cups of sugar).
Add the lemon juice and boil on very low heat, until the mixture thickens and its colour changes from a dark yellow to a dark, caramel-like orange (keep a constant eye on the mixture, stirring frequently so it doesn't burn). Mine took a little under 2 hours and I added the grated ginger about 20' before the end.
Line a large baking tray with parchment paper and transfer the mixture there.
Now you have three options: a) you let it set overnight at room temperature (which is what my grandfather used to do); b) let cool, cover with foil and place in the fridge to set; c) bake at 50 C for about an hour, take out of the oven, let cool and then transfer to the fridge to set completely (I went with this option).
Once set, cut in small squares and serve. It's perfect on a cheese platter, alongside a number of different cheeses, as well as on its own.