Bursting with spring flavours, this giant couscous with blueberries, hazelnuts, feta & preserved lemons is colourful, filling and prefect for these first sunny days.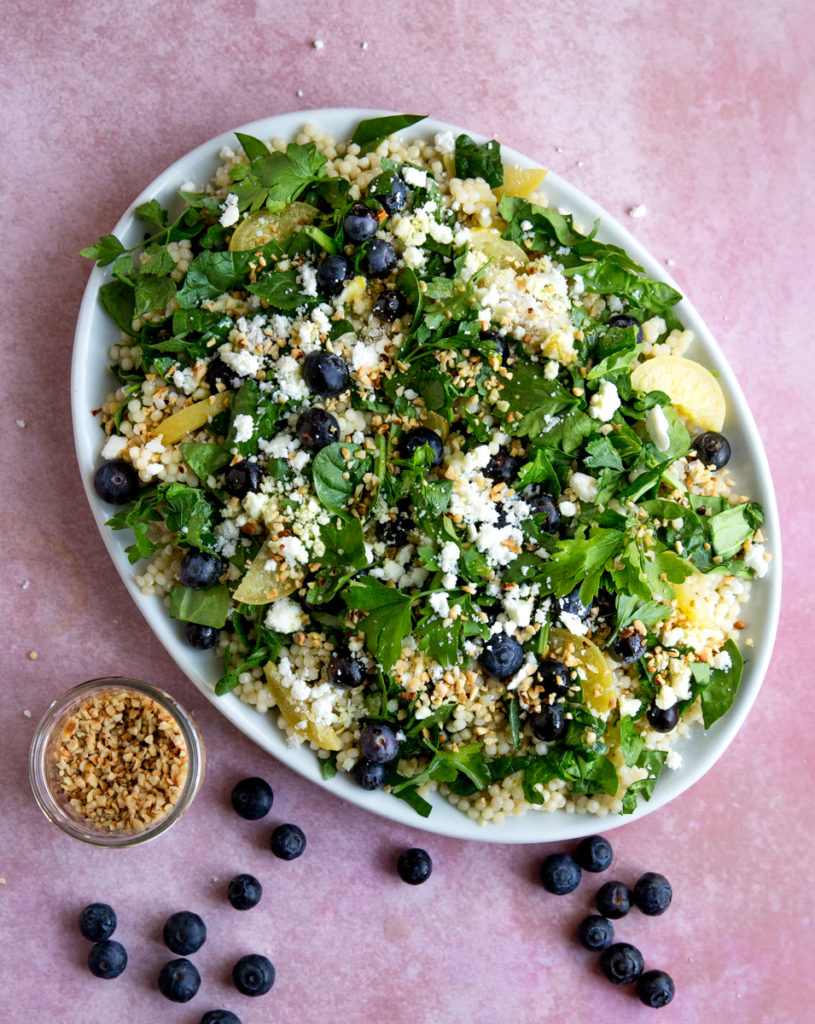 I love a colourful salad all year round; come spring however, I switch from my favourite winter one, or those filled with roasted vegetables and thick dressings to something which pays homage to the first days of spring: I add fresh fruits and lots of herbs which I barely touch, but merely wash them quickly and toss them with bright green leaves.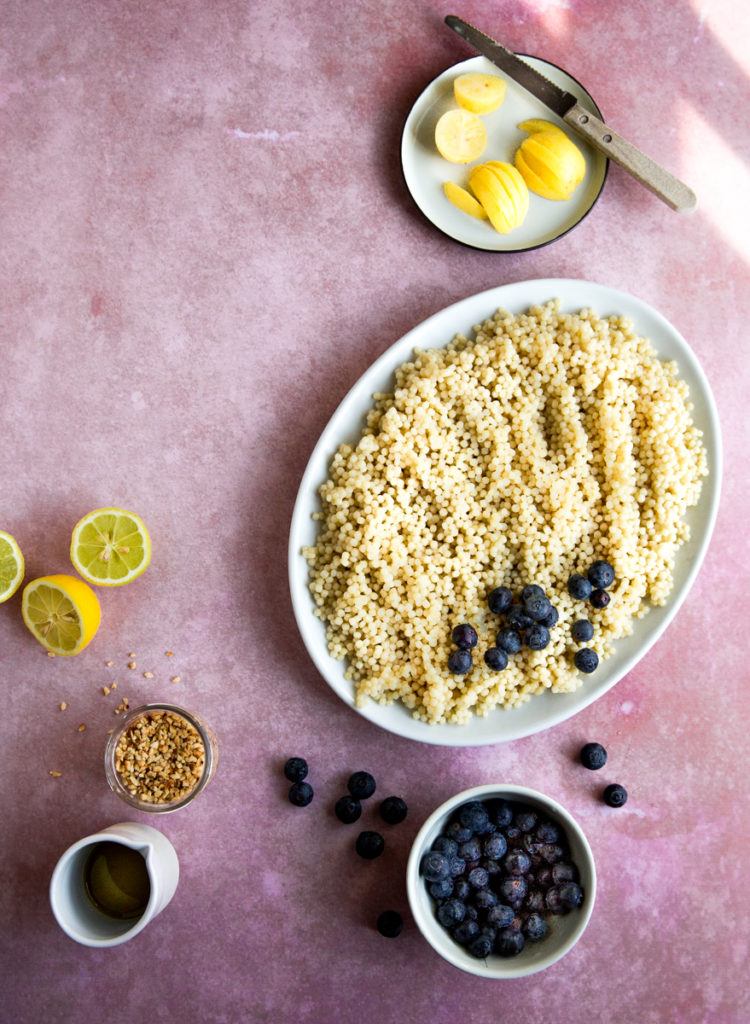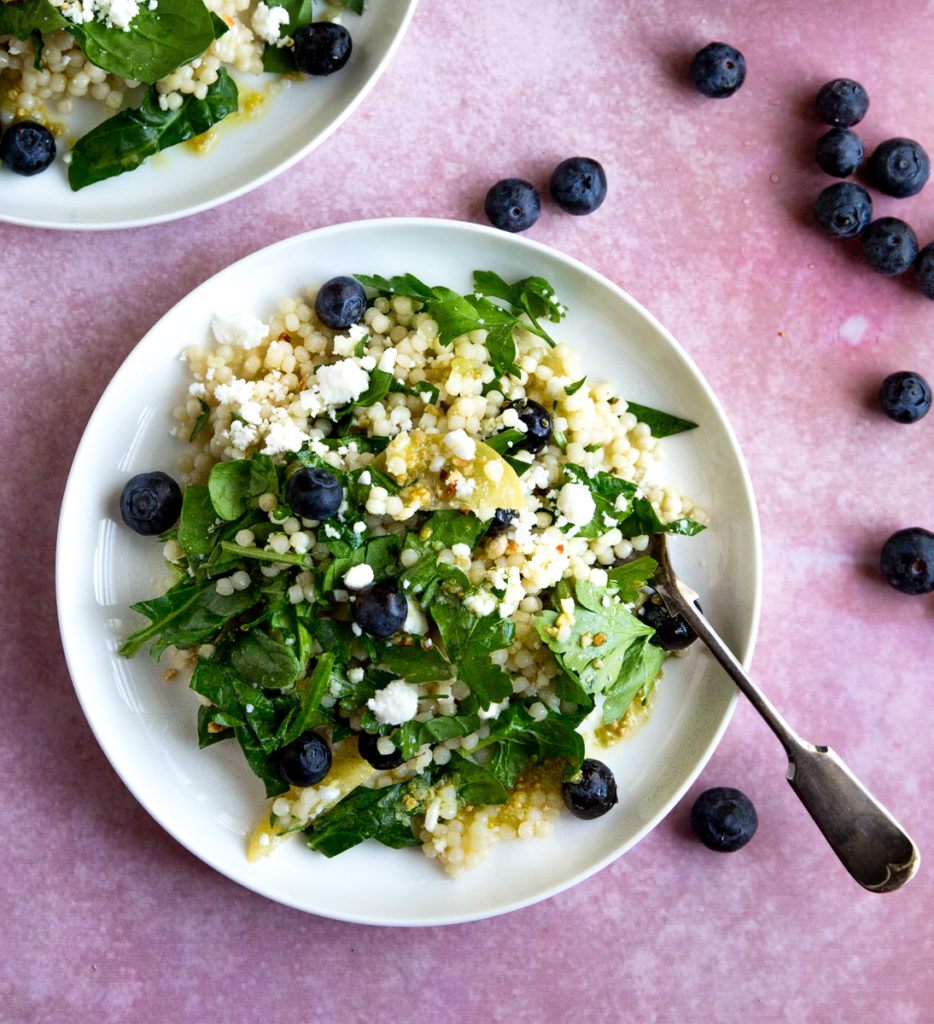 This little beauty comes together in almost no time- you start with some cooked couscous (I used the Israeli variety here, as I love it's wholesome texture, but the regular one would also do, or you may as well use quinoa or barley) and start layering flavours, textures and colours: baby spinach, lots of parsley, big handfuls of blueberries and a couple preserved lemons. Toss and finish off with generous sprinklings of chopped hazelnuts and crumbled feta, so you get a bit of everything in each bite: sweet, acid, salt and lots of freshness.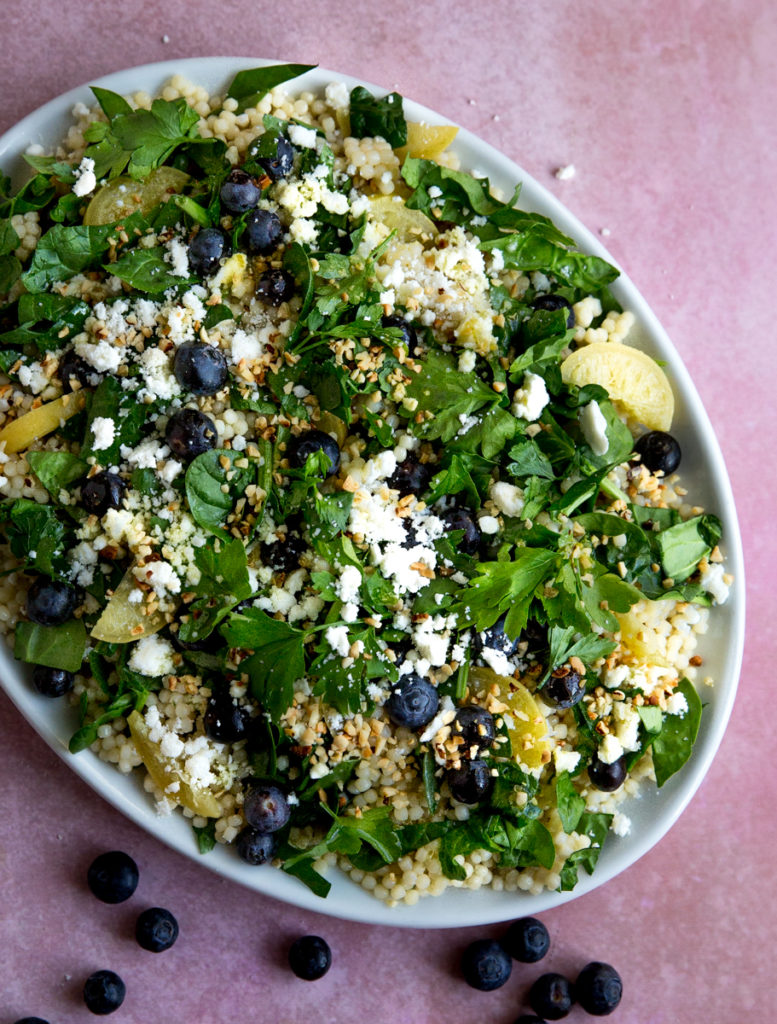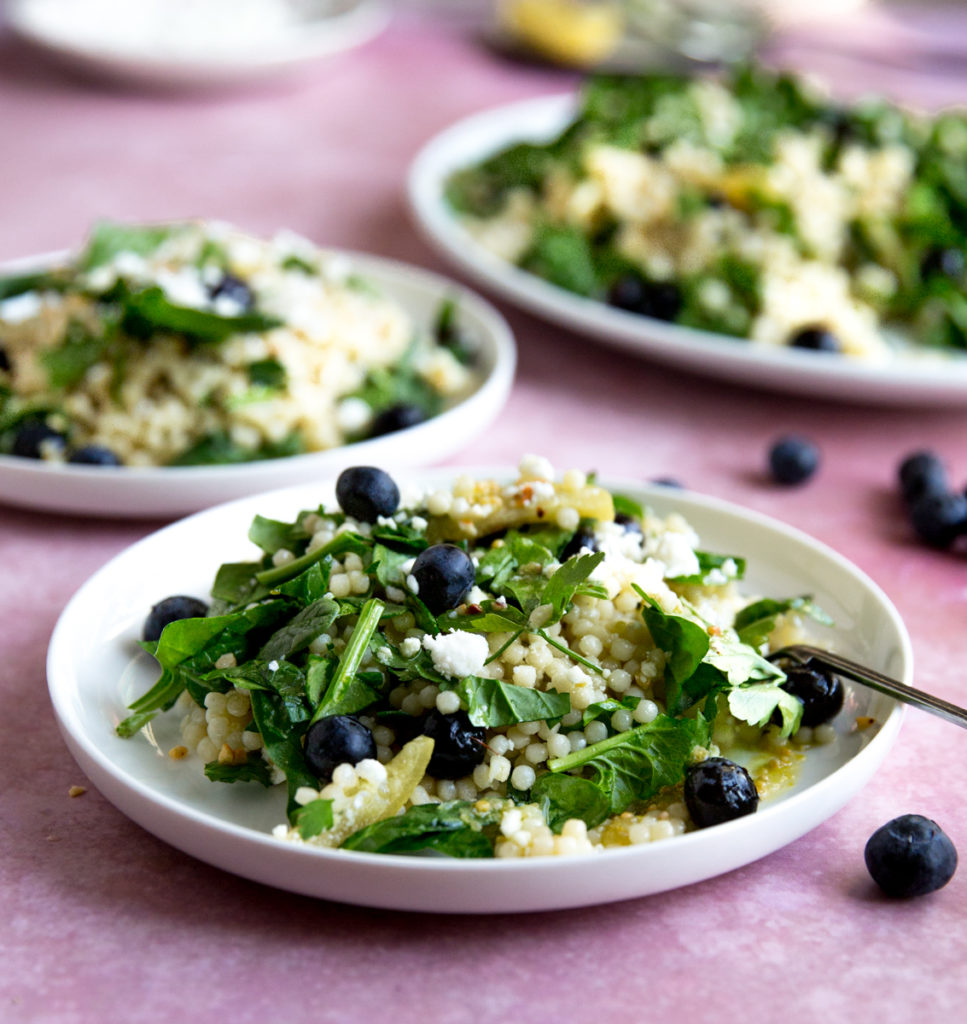 Giant couscous with blueberries, hazelnuts, feta & preserved lemons
WHAT
300g giant couscous, cooked
2 big handfuls fresh baby spinach, washed
1/3 bunch fresh parsley, washed, leaves picked
50g blueberries, washed
2 preserved lemons, thinly sliced
3 tablespoons extra virgin olive oil
juice from 1 lemon
salt & pepper to taste
1 teaspoon mustard seeds, toasted & crushed
sea salt flakes, to taste
for the dressing:
a pinch of salt
to serve: 60g feta, crumbled, 3 tablespoons hazelnuts, chopped
HOW
Make the dressing by combining the olive oil, lemon juice, salt, pepper & mustard seeds (an easy way to do this is in a jar- seal well and shake vigorously until well mixed).
Roughly chop the spinach leaves and parsley and toss with the couscous, blueberries and preserved lemons. Add the dressing and top with some crumbled feta & hazelnuts.