Fall baking can't get any easier than these cinnamon & lemon mini apple pies with they buttery, fragrant filling and crunchy sweet crust.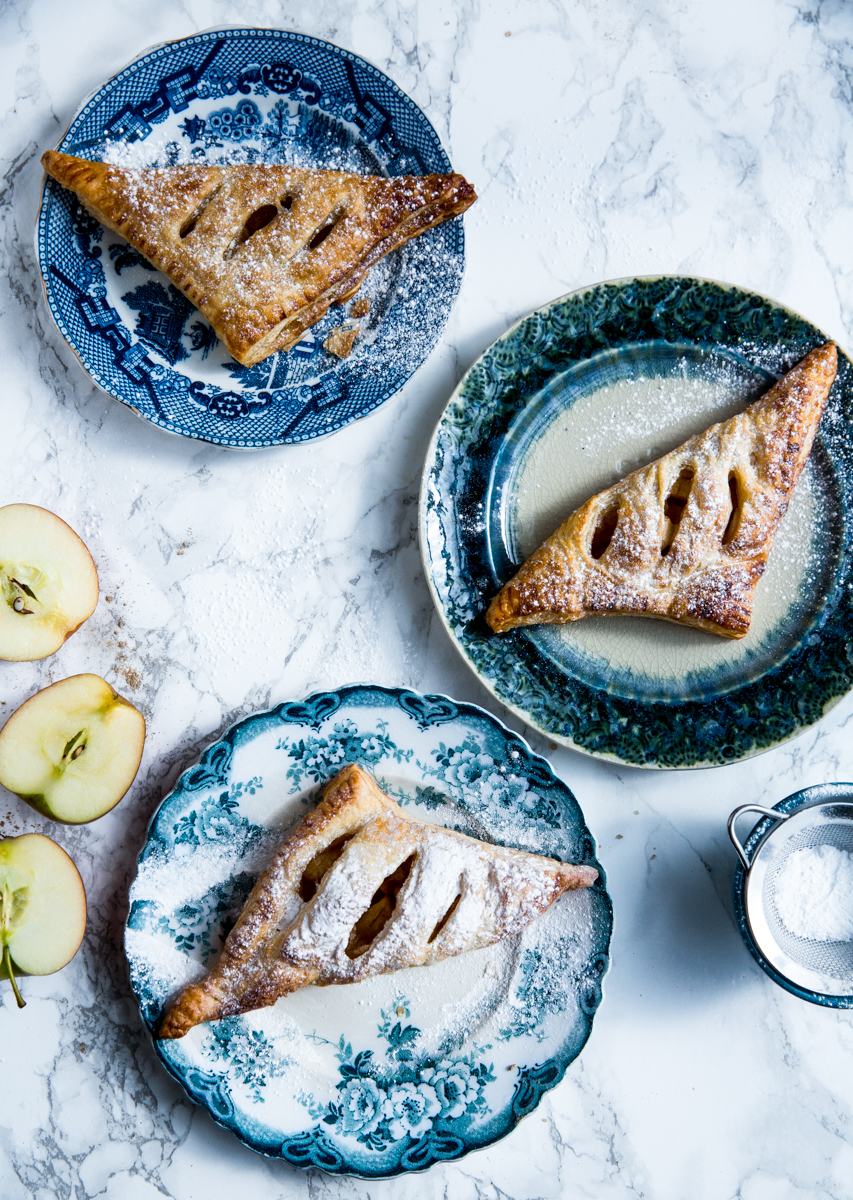 Fall is probably my favourite time to bake; after a long summer, which is mostly spent devouring fresh vegetables and fruit, merely tossed with some extra virgin olive oil, fragrant herbs and crunchy nuts, when the days get darker and shorter, I truly crave time spent around the stove. And apples and pears, along with beautiful thick-skinned vegetables, provide just the right starting point for that.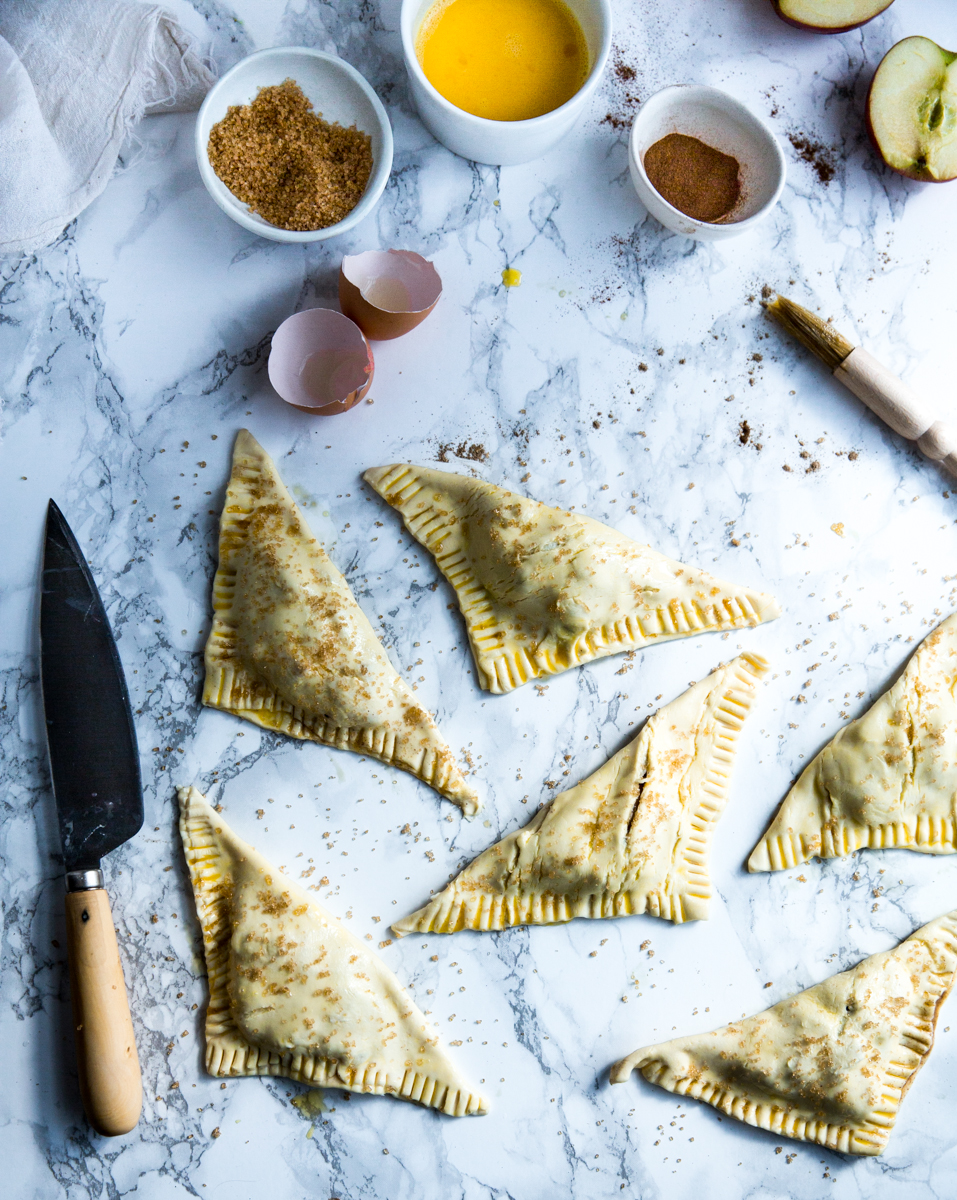 Apples especially never cease to amaze me, with their endless variety, different colours and versatility in ways they can be cooked: in my favourite autumnal cake, paired with brown butter and hazelnuts; made into a jam, along with chubby, sour blackberries and lemon juice; and of course, you certainly must use them in a pie, buttery and crumbly on the outside, with beautifully juicy filling. Apples also love cheese: they are always my go-to when assembling cheese platters for those first post- summer gatherings and they are a delight paired with sharp cheddar and saffron; combined with stilton and sage for an intensely flavoured, thick soup, is also ideal for warming lunches and quick dinners.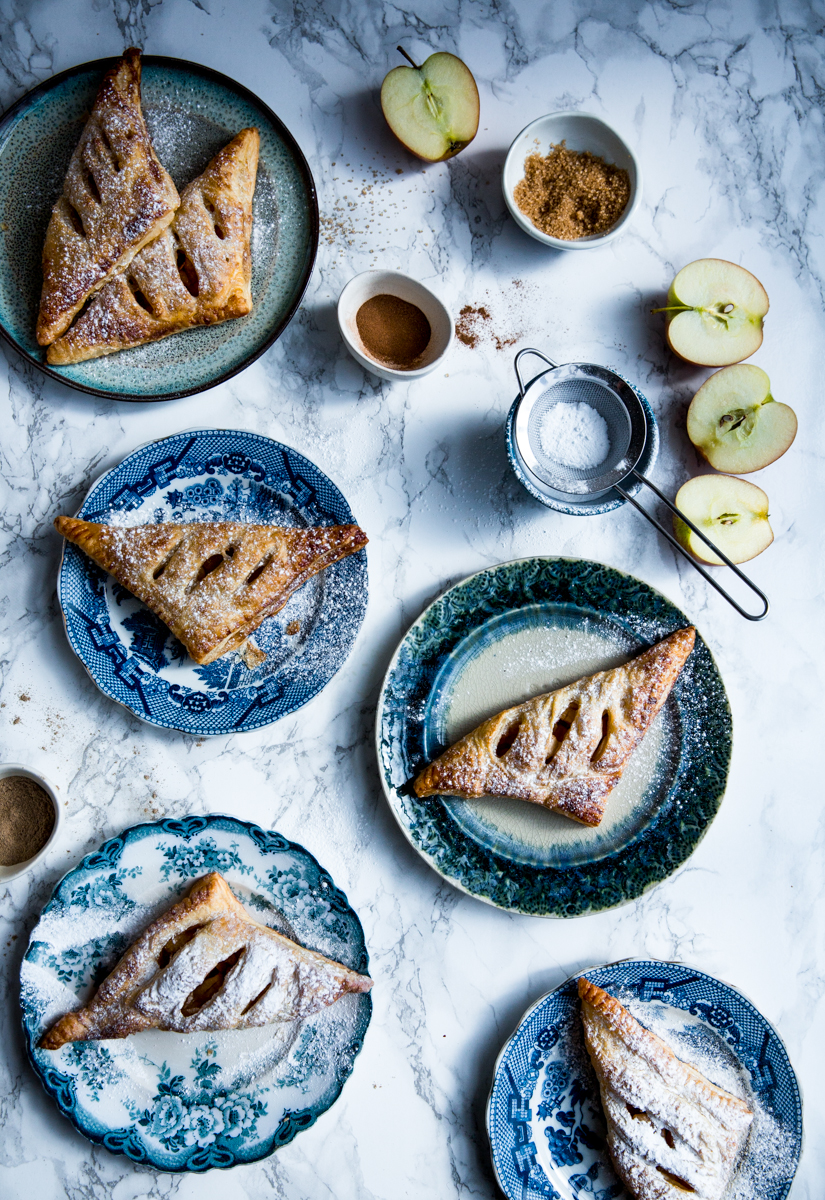 Still, out of all the ways one can enjoy an apple, two are my most favourite: taking a big bite out of one, juices running down my chin and turning them into a pie. These cinnamon & lemon ones are a child's play to put together, yet punch so much flavour- I hope you give them a try and enjoy them time and time again, using different varieties of beautiful apples.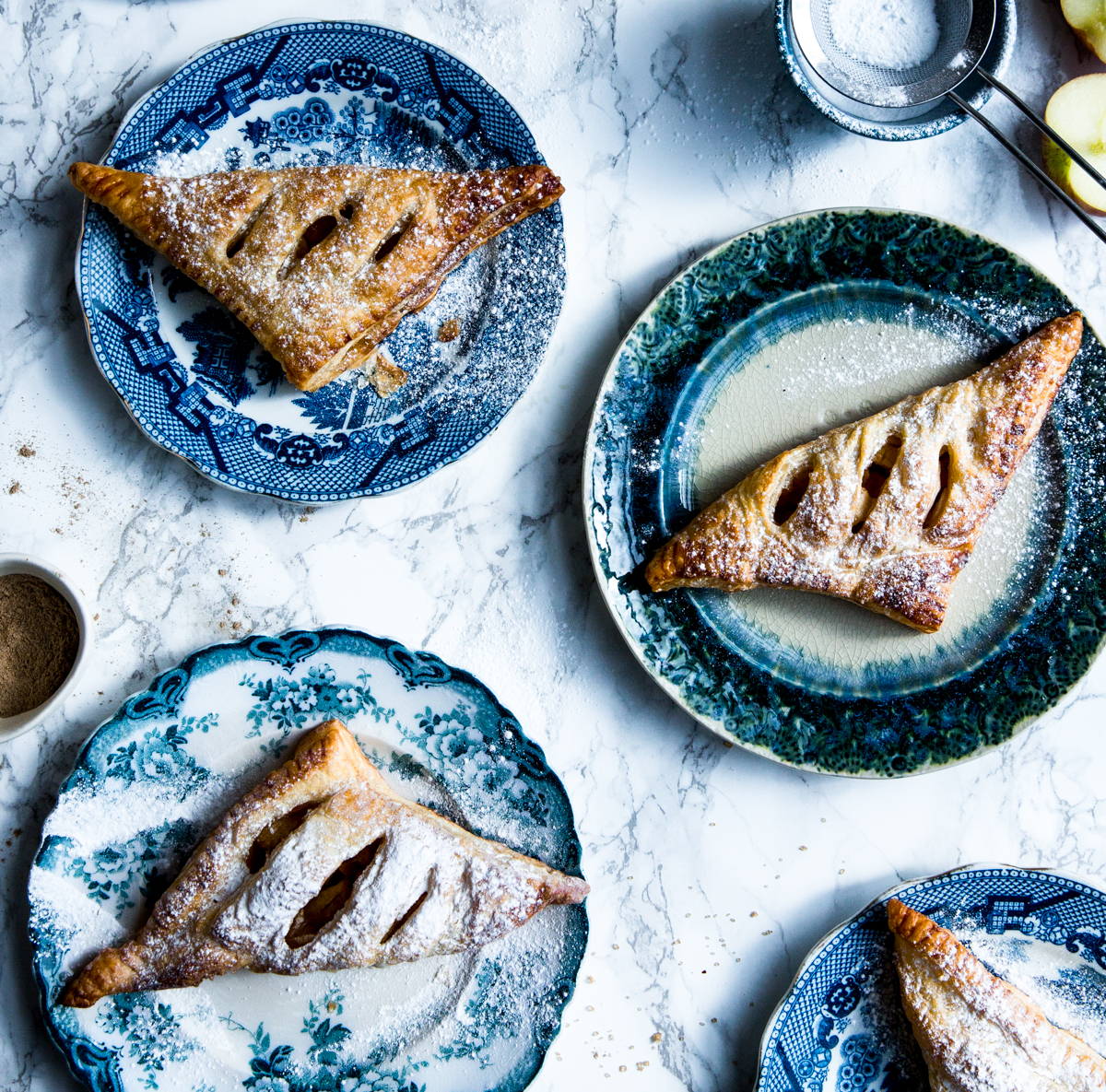 Cinnamon & lemon mini apple pies
WHAT
3 small/ 2 medium apples, peeled, cored & cubed (you can use any variety you like- just make sure you add a little extra honey if the apples are quite tart)
20g unsalted butter
zest of one lemon and a squeeze of its juice
30g honey (about a tablespoon)
1/2 teaspoon ground cinnamon
1/4 teaspoon ground cardamom
1 sheet of butter puff pastry
1 egg, beaten with 1 tablespoon water
2 tablespoons temerara sugar
HOW
Put the cubed apples, butter, lemon zest & juice and spices in a small pan over a medium/ low heat; cook until the butter is melted and the fruit soften, about 8′. Remove from the heat and set aside.
Roll out the puff pastry and cut into six squares; place about 1/2 tablespoon of the filling onto the centre of each square and wet the edges with a touch of water, using your fingers.
Bring one corner of the square over to the opposite side and press to seal with a fork. Repeat with the other squares.
Carefully place the pies on a baking sheet lined with parchment and put in the fridge for about 20′, allowing the pastry to firm up again; preheat the oven to 200ºC (180ºC FAN).
Remove the pies from the fridge, brush with the egg wash and sprinkle generously with demerara.
Bake in the preheated oven for 20′, or until they are puffed and golden.
Remove from the oven, allow them to sit for about 5′ and serve warm or at room temperature.