This anchovy, pea & garlic lemony tagliatelle is the perfect end of summer dish: colourful, delicious and comforting in spades.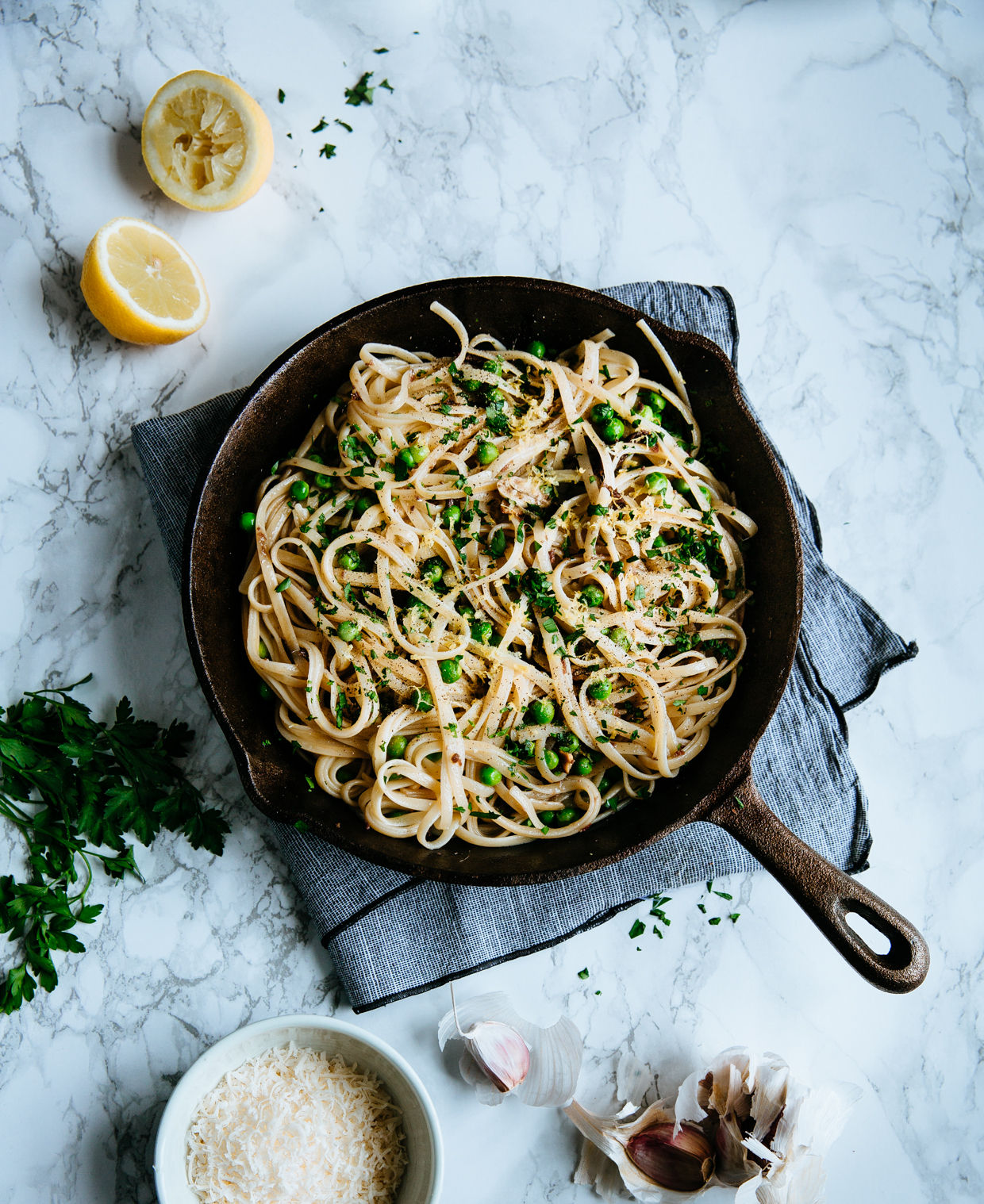 After a blissful, busy, creative and delicious summer, I am back in crazy, moody London, both happy and sad for my return; I am thinking back to sunny, laid back days filled with the freshest food and the longest nights; and I also can't wait to embrace my usual routine again and for new exciting food adventures to come.
The first dish of these last summer days has to be pasta- coincidentally the last dish I shard here was also pasta. I love the simplicity and comfort of a good pasta dish, both in hot summer days when time spent in the kitchen is limited and ingredients are barely cooked and also when the days get shorter, moodier and the temperature drops. That summer zucchini spaghetti was fresh and bright, bursting with summer flavours, begging to be devoured alongside crispy white wine. This is somewhat different: filling and comforting, with chunky anchovies, sweet peas and lots of lemon and fresh parsley (which I usually abandon during the summer, deduced by the sweet aroma of Greek basil).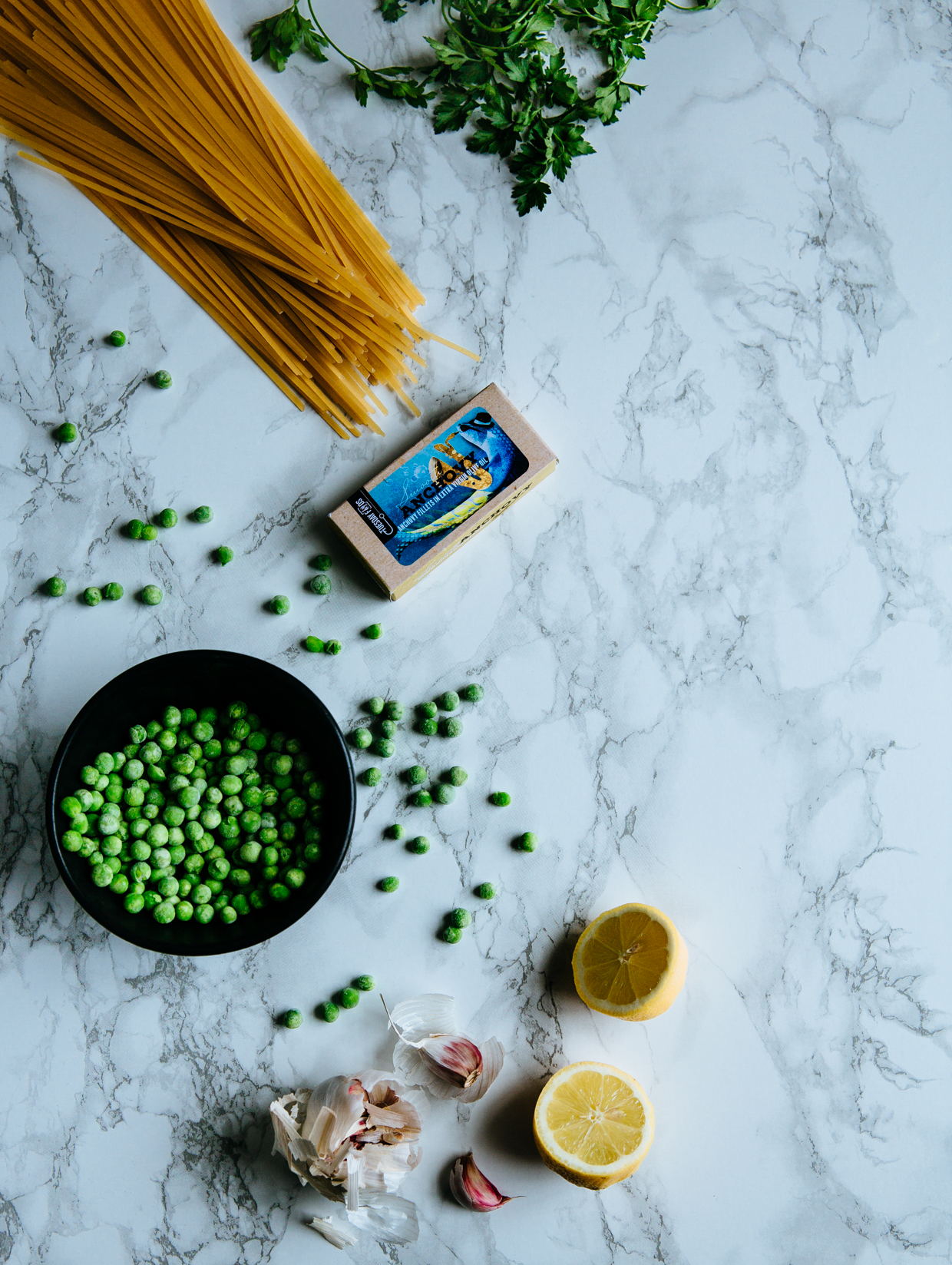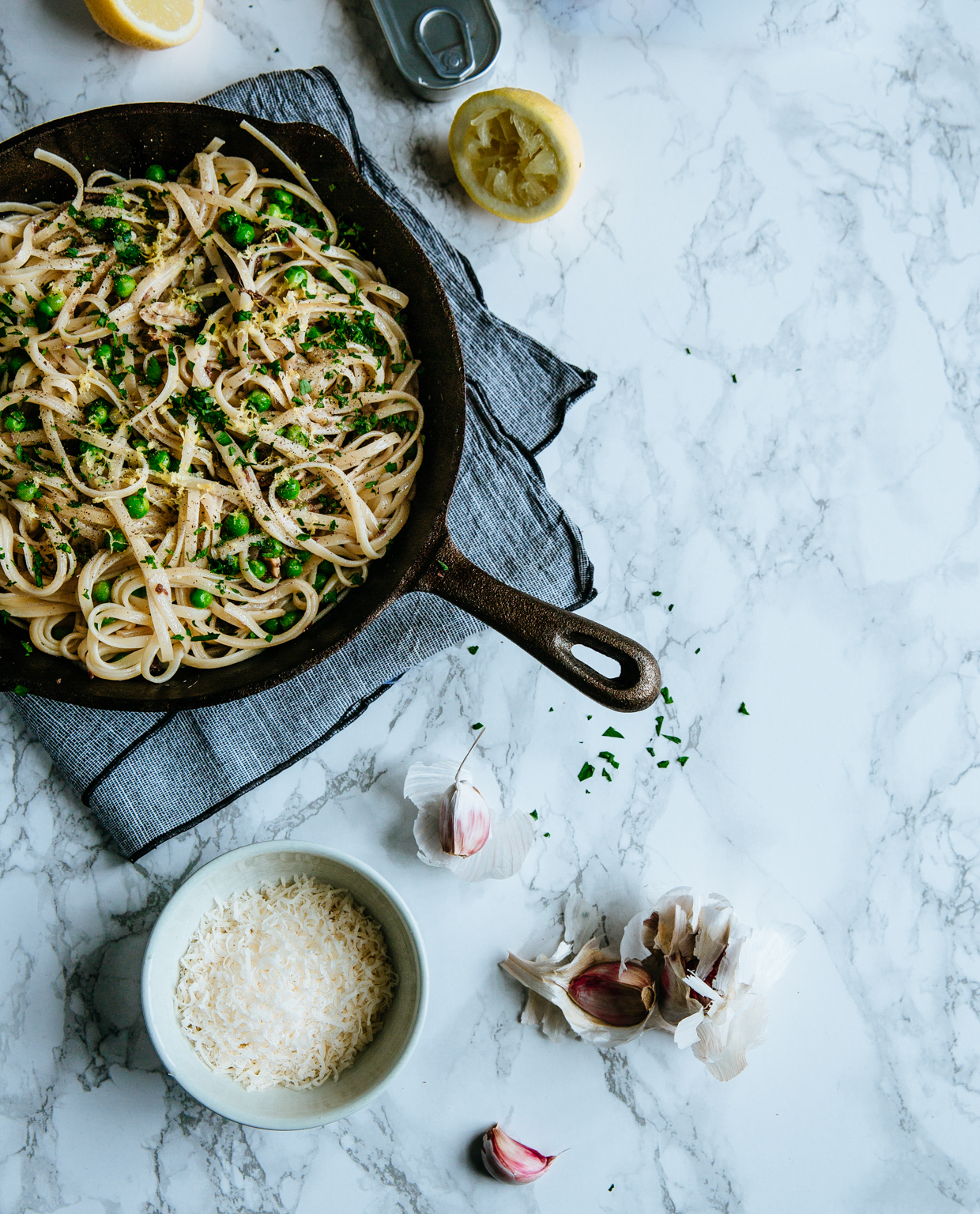 It still requires very little time, with the garlic turning golden in plenty of olive oil, the anchovies following for a quick toss and then combined with al dente tagliatelle and peas, lots of fresh parsley, lemon zest and juice, plenty of coarse black pepper and grated parmesan. Simple and bold in flavour, salty and aromatic, preferably eaten straight from the pan. Happy end of the summer y'all, I'm so happy to share pasta with you again!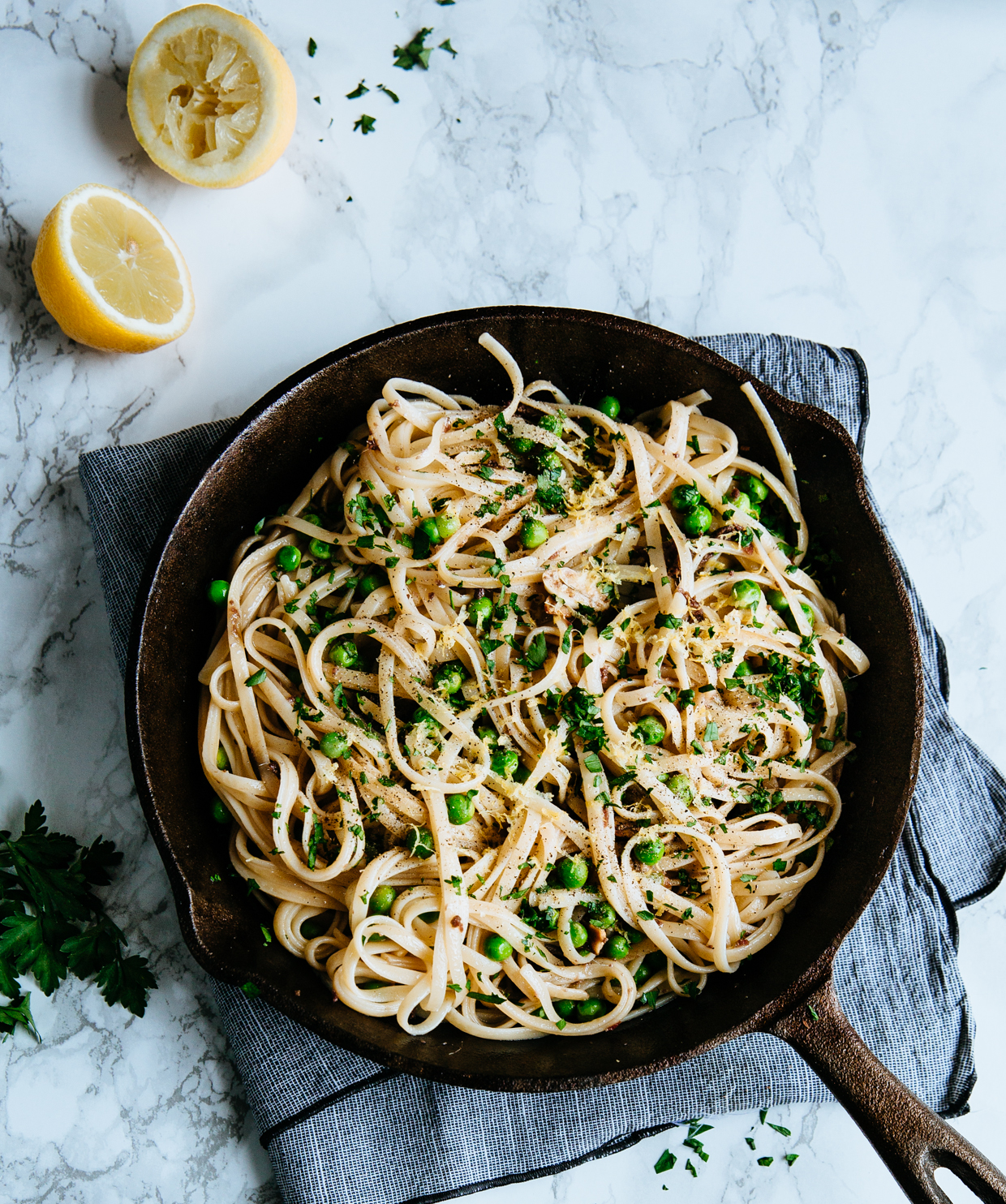 Anchovy, pea & garlic lemony tagliatelle
250g tagliatelle
150g frozen peas
2 garlic loves, thinly sliced
1 tin anchovies in extra virgin olive oil
1/2 lemon (zest & juice)
to serve: 
fresh parsley, finely chopped
freshly ground black pepper
grated parmesan 
1. Bring a big pot of well-salted water to a boil and cook the pasta al dente.
2. In the meantime, heat the olive oil from the can in a pan over medium-high heat and then add the garlic. Cook for about 4', then turn off the heat and add the anchovies. Break down with a wooden spoon, as you combine with the garlic.
3. A few minutes before draining the pasta, add the peas in the water; when ready, drain both in a colander and immediately put in the pan, combining with the anchovies and garlic. Toss well, add the lemon zest and juice and divide into plates.
4. Add the fresh parsley and serve with grated parmesan.