Light, simple and delicious, these string beans with saffron, lemon & mustard vinaigrette are the perfect pair to any summer bbq.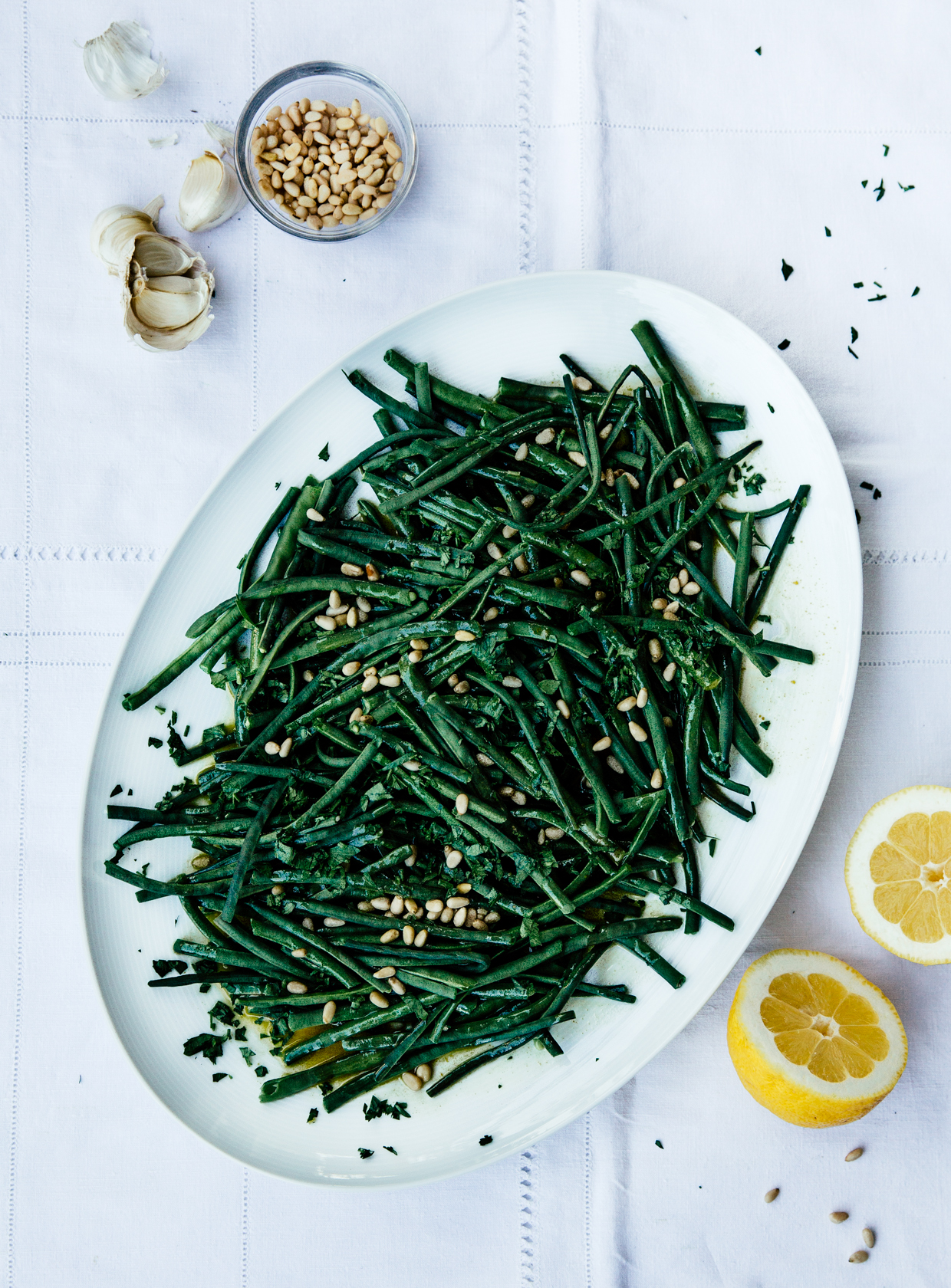 I've been in Greece for about two weeks now, hence my brief disappearance. If you're following along here, you may have seen that the last couple of weeks have been quite the stunner. Visiting Messenia for the first time made my heart beat faster and filled my eyes with overwhelming views: deep blue sea and imposingly towering mountains, separated only by silver green olive trees, proud cypresses and the greenest rosemary shrubs as far as the eye could see.
Our days in Costa Navarino and then Kardamyli were days spent over inspiring encounters and plenty of delicious food. I arrived in Athens heart, mind and belly full and happy and decided to enter the kitchen again, after my brief hiatus. This time around, this summer, I've decided to make things a little different: drawing mostly from Greek cooking and my mom's endless creativity, basing dishes around fresh ingredients at hand.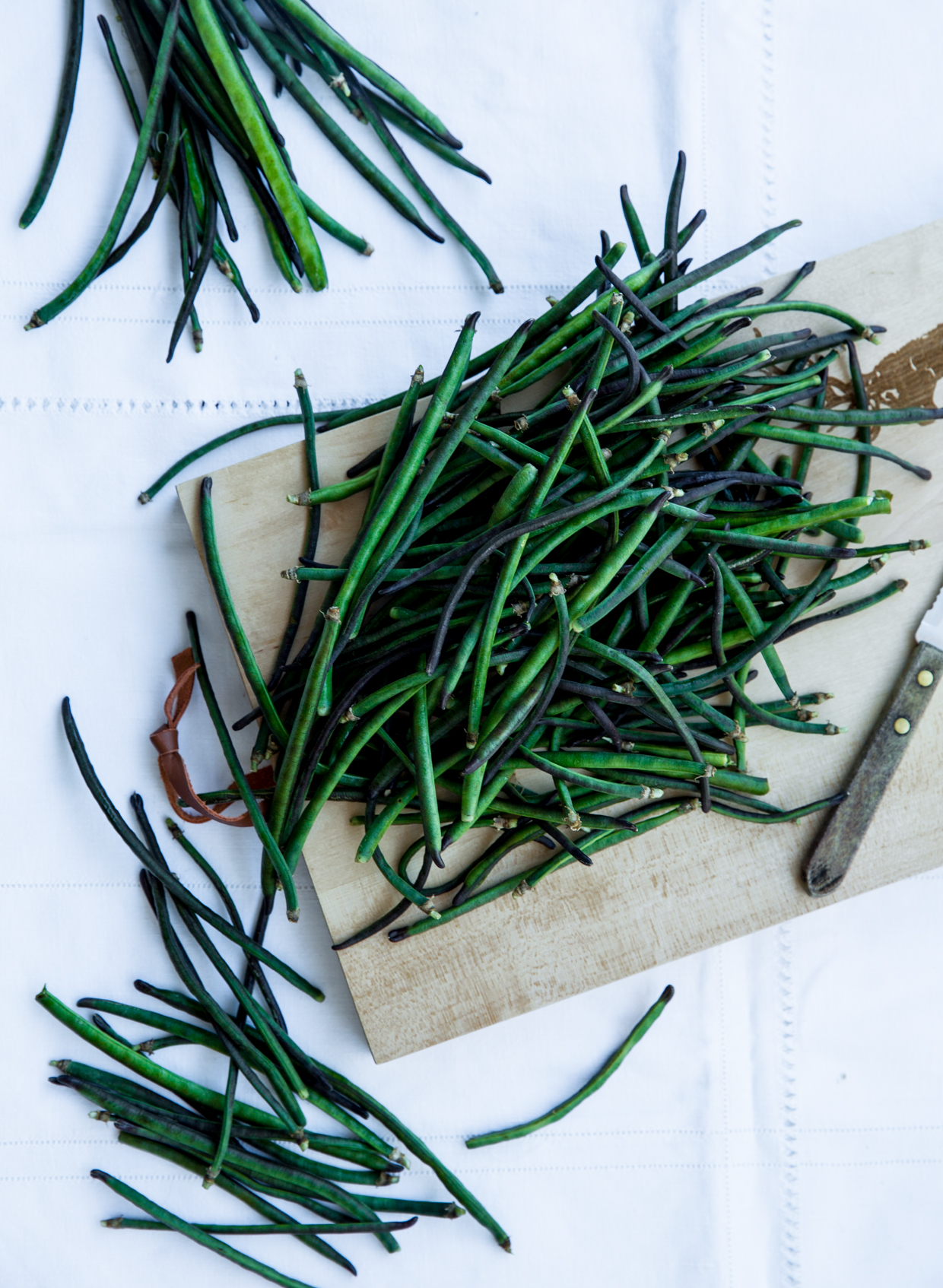 First on the list: a big heap of dark green and kinda blue string beans, my favourite, simply served with a bright vinaigrette. Soft but still holding a little bite, you can serve these on their own, but they're at their best accompanying grilled food. And the vinaigrette is good enough to make all summer long- use the best extra virgin olive oil you can find, be generous with the lemon juice and zest and trust me on the saffron addition: it's subtle, but adds a delicious depth to this beautiful summer salad.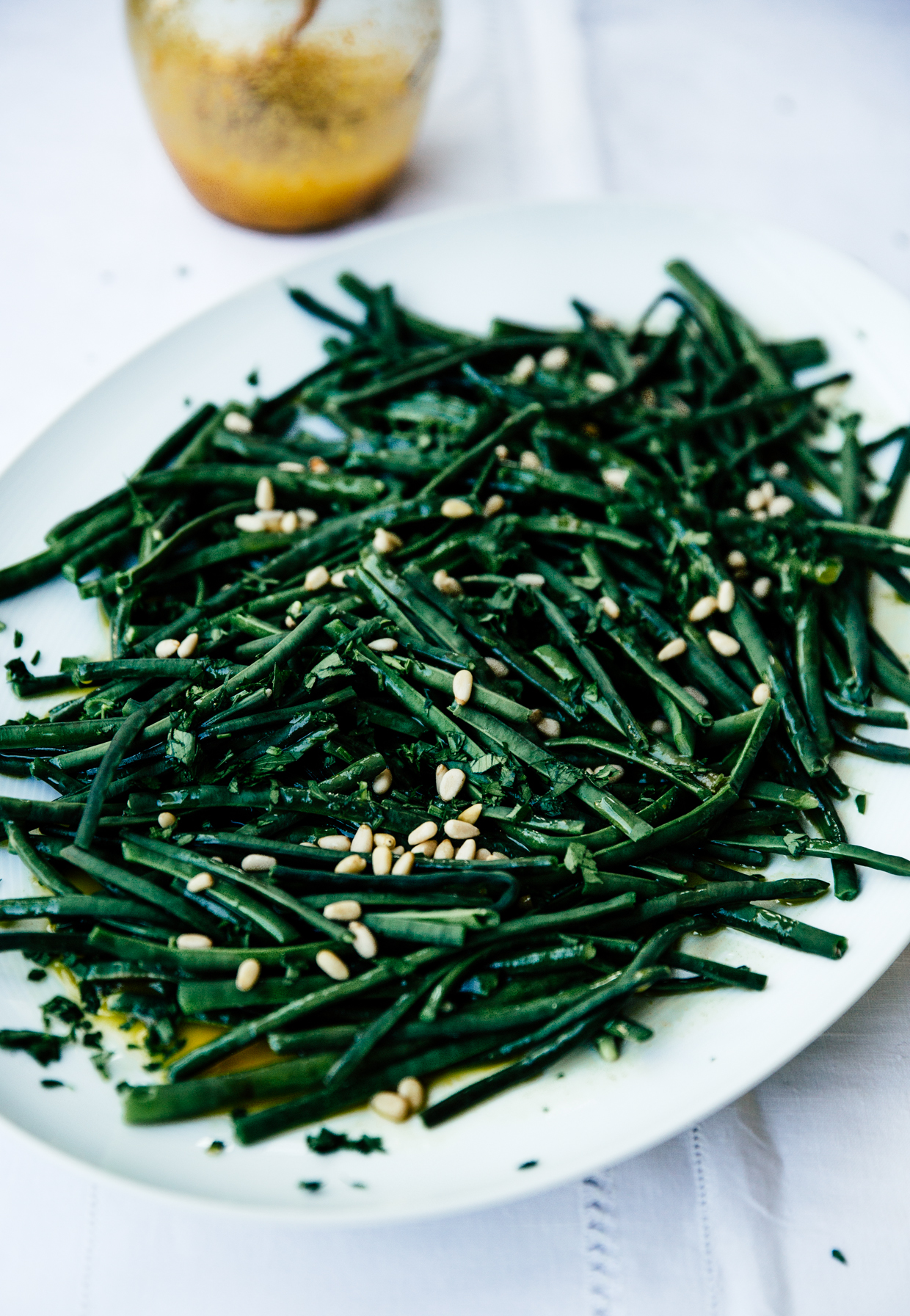 String beans with saffron, lemon & mustard vinaigrette
WHAT
for the vinaigrette:
250ml extra virgin olive oil
about 6 saffron threads
juice & zest from 1 lemon
2 medium garlic cloves, minced
2 tablespoons mild mustard
sea salt flakes 
To serve:
350g string beans 
one big handful pine nuts, toasted
fresh parsley, thinly chopped
HOW
Place the olive oil in a small jar, add the saffron threads and set aside for a couple minutes. Add the lemon juice & zest, garlic cloves and mustard and a big pinch of salt. Shake until well combined and smooth.
Add the bans in a big pot of salted water, and cook on high heat for about 7′. Drain, blanch in ice cold water and drain again.
Place on a serving platter, drizzle with the vinaigrette generously and finish off with the pine nuts and parsley.