I've been making this lemonade with lime, spearmint & honey for about a month now, non stop. It's sweet and sour, fragrant and utterly addictive!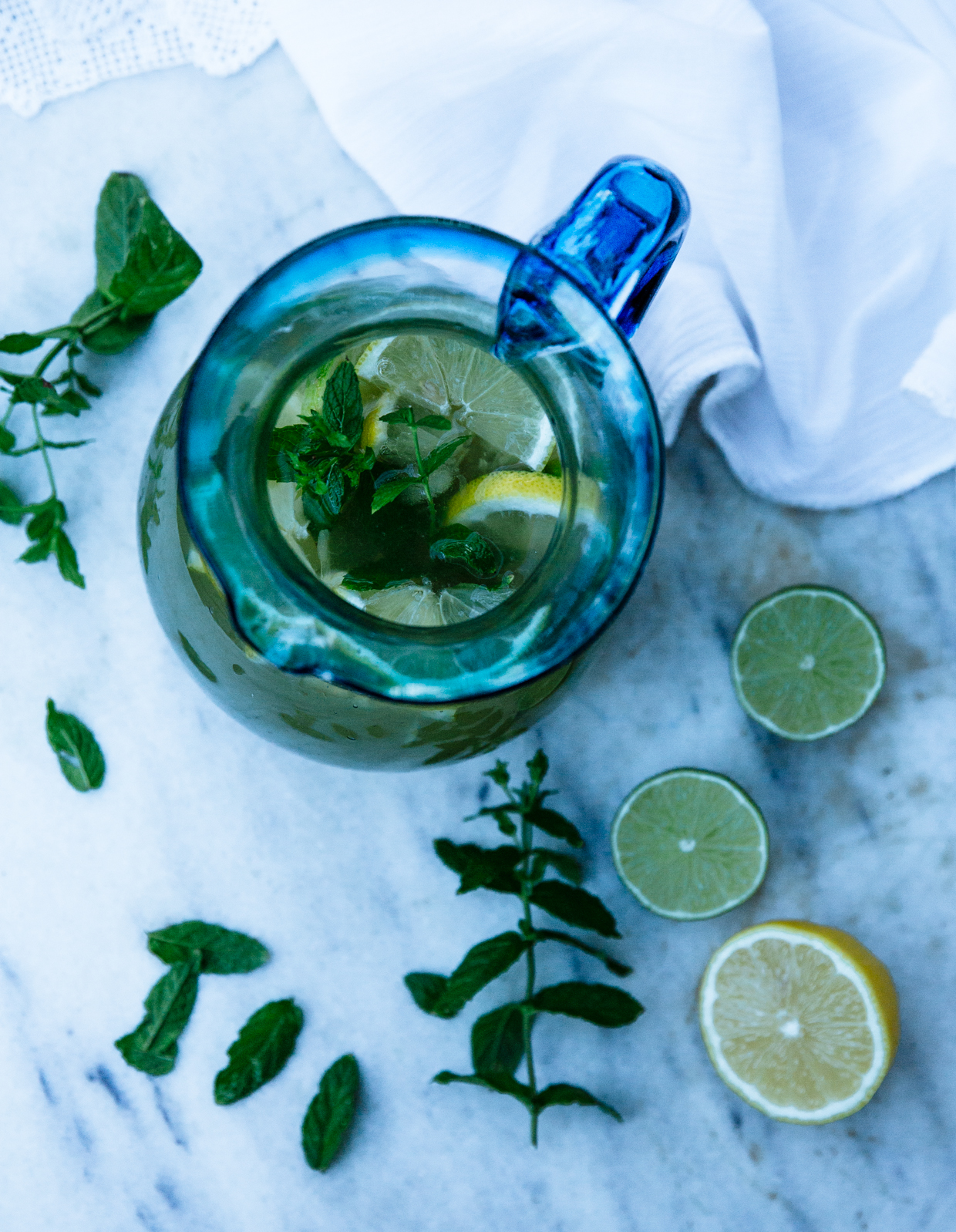 My go-to drink in the summer is always water: cold, but not too cold, a couple tall glasses at a time. I drink lots and lots throughout the day, along with a couple short strong coffees in the morning and crispy white wine some nights. My sister often makes fills big jugs with lemon wedges, cucumber slices, handfuls of mint or basil and water and it's the most refreshing drink ever!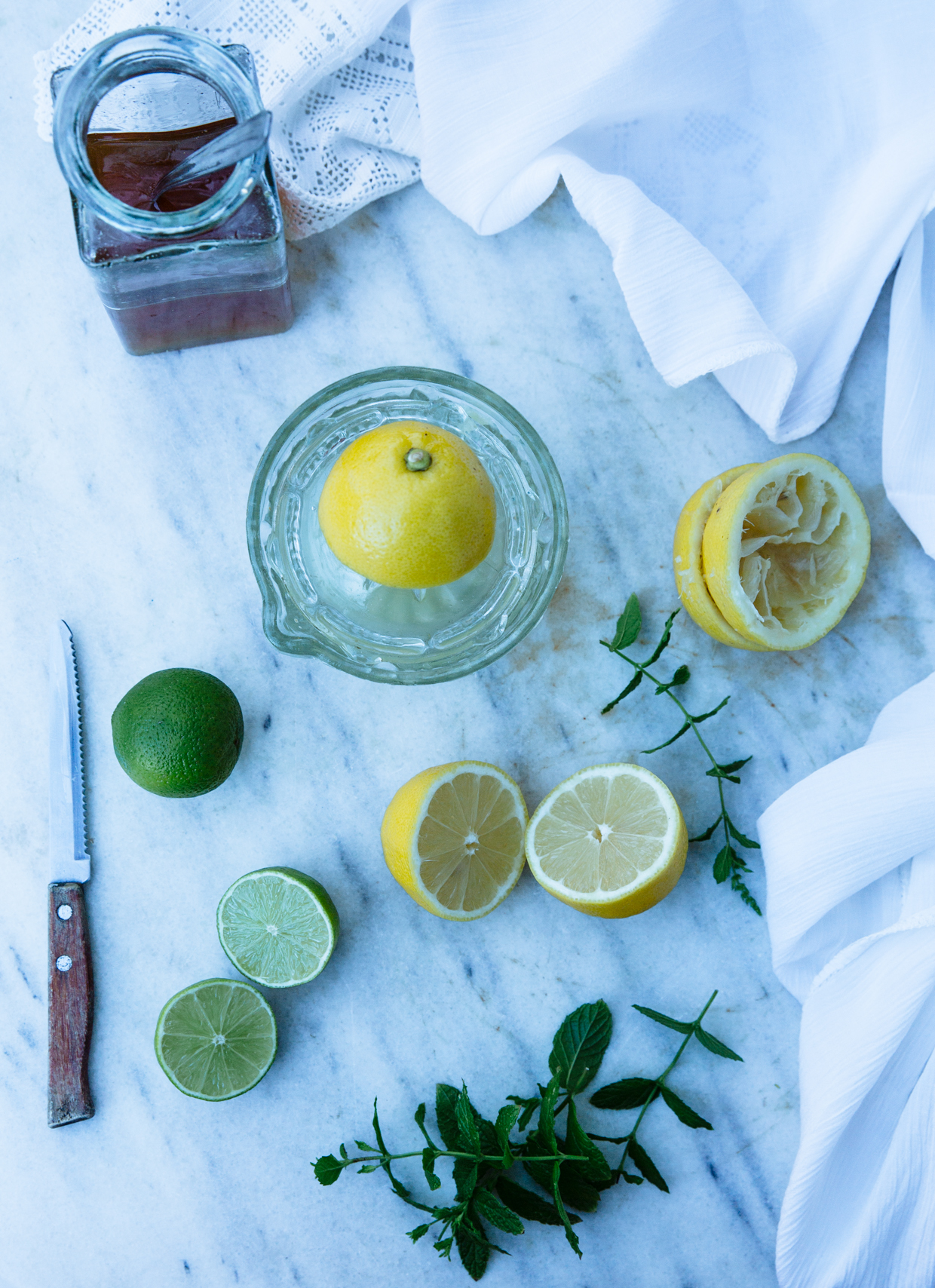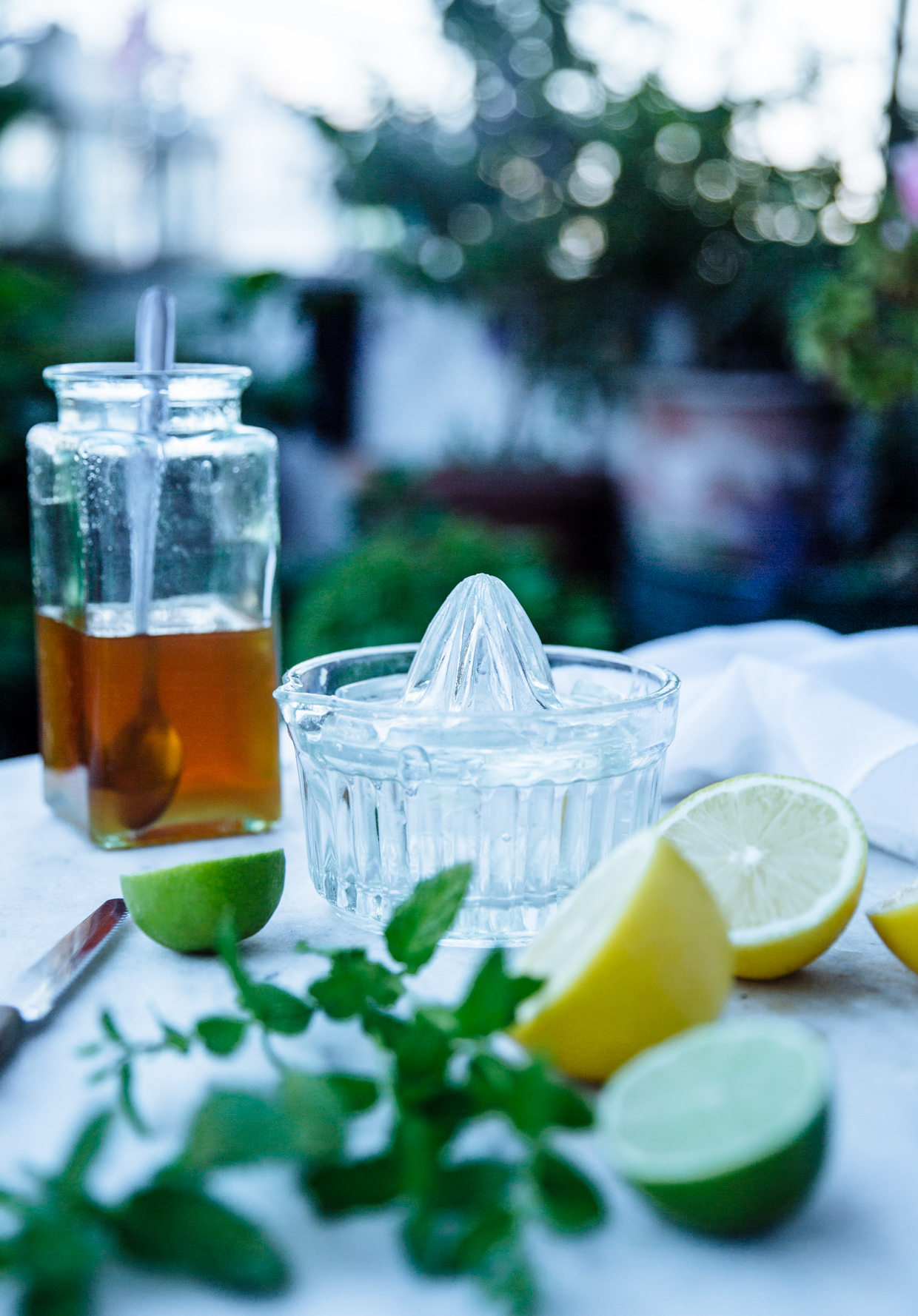 Inspired by her water and enamoured with the most refreshing lemonade concoction ever, which I discovered in one of the lobbies in Costa Navarino, I made this: an utterly addictive lemonade with lime, spearmint & honey. It's both tantalisingly sour and smoothly sweet, intensely fragrant and very very refreshing. I used spearmint from my parents' veranda, delicate and subtly aromatic, but if you can't find it, you can add mint instead. Buy the best unwaxed lemons and limes you can find (you'll be relying on both their juice & rind) and a good honey with a beautiful aroma, as it will also add to the lemonade's flavour.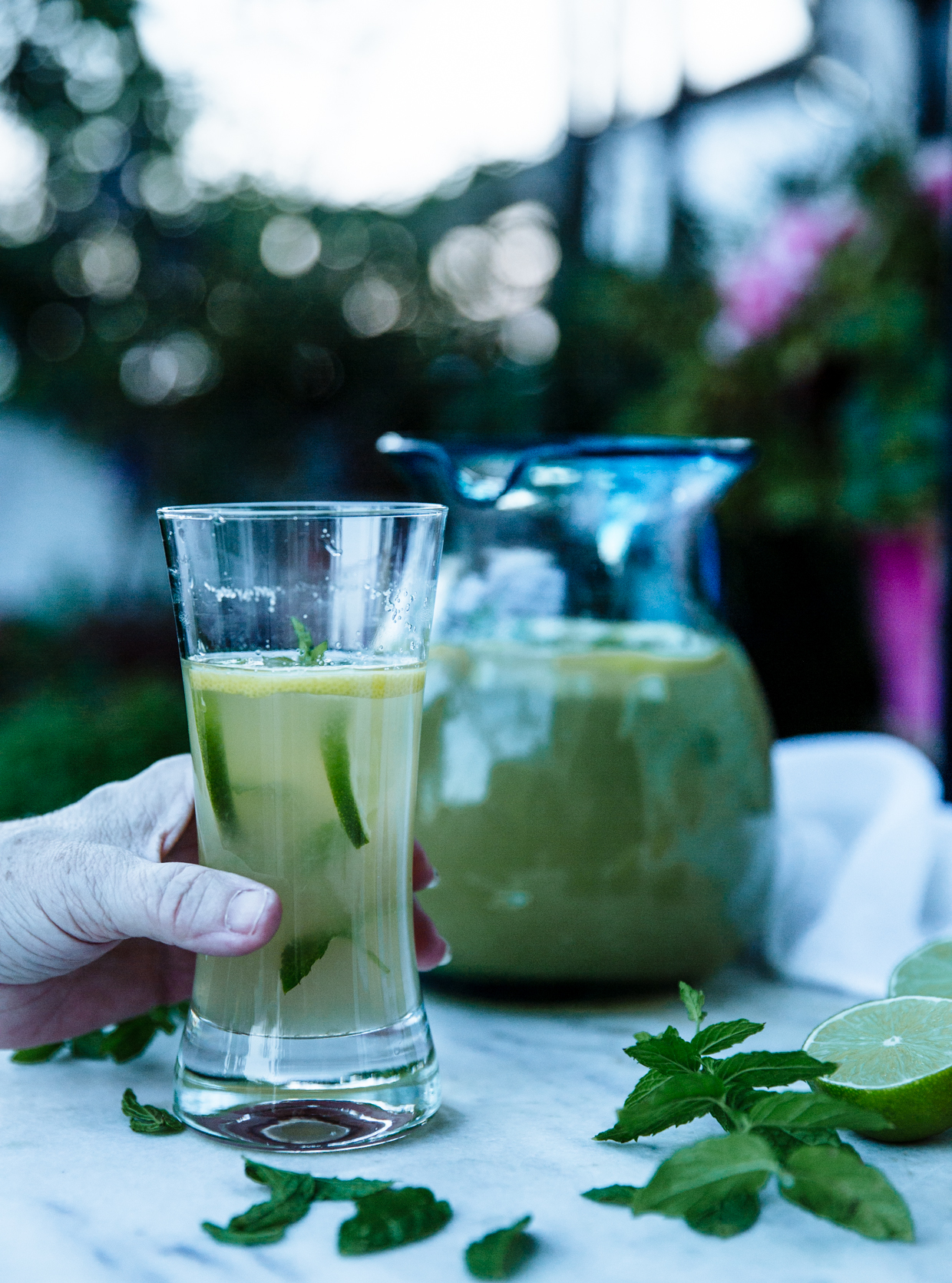 Once you make, serve immediately with lots of ice- or keep in the fridge for a while, allowing the flavours to intensify. Either way, the lemonade really is delicious and so so cool.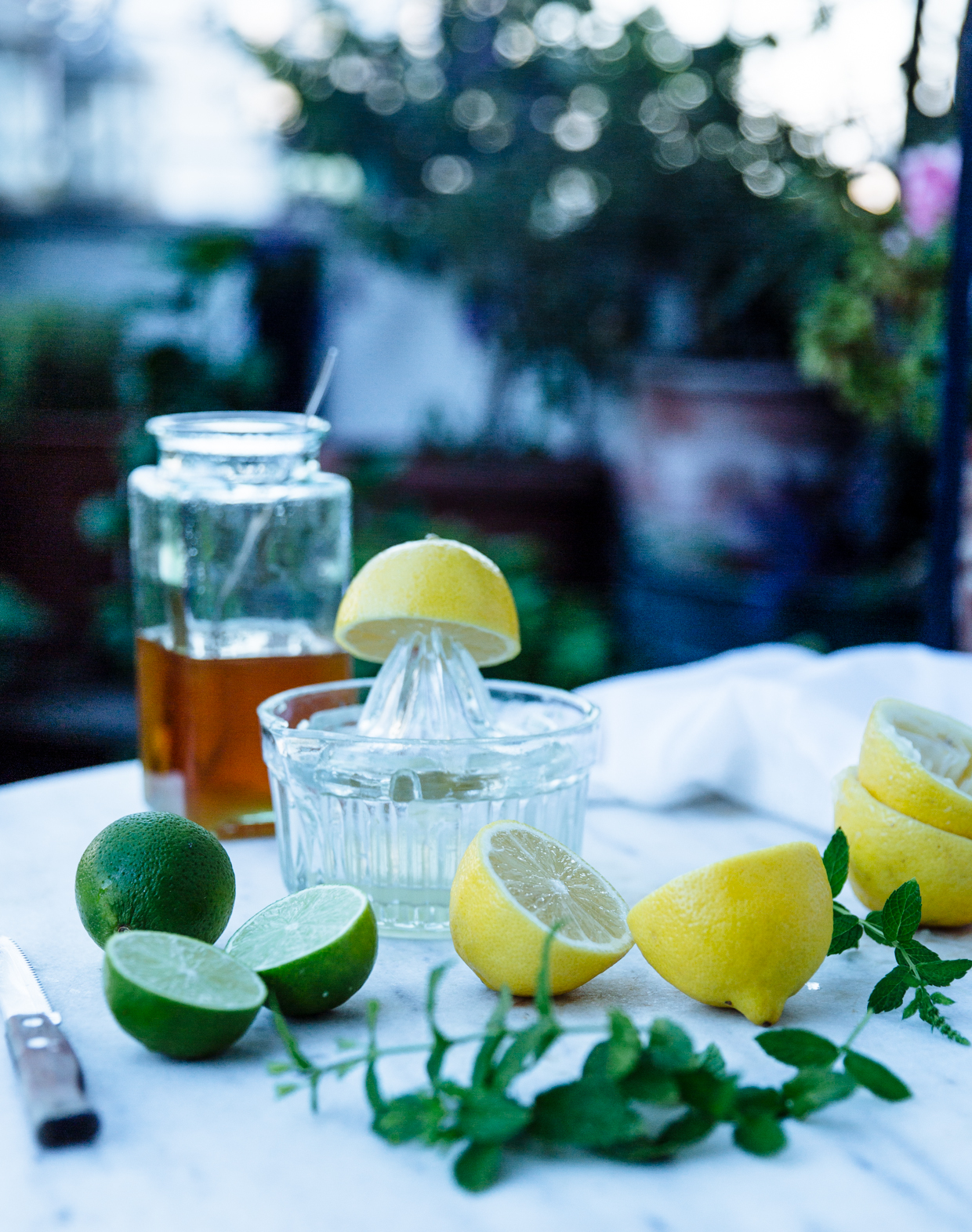 Lemonade with lime, spearmint & honey
WHAT
for a little over a litre:
1/2 cup thyme honey
1 cup water
1 cup lemon juice (from about 4-5 medium lemons)
juice from 1 1/2 limes
4 cups cold filtered water
a big handful of spearmint
to serve: additional lemon & lime wedges, ice
HOW
Pour the honey and 1 cup of water in a small saucepan and warm over medium heat until the honey has dissolved. Set aside to cool completely.
When cool, combine with the lemon & lime juice, 4 cups of cold water and spearmint and give everything a good stir.
When ready to serve, add ice (crushed or cubes) and lemons and lime wedges.
Serve in tall glasses with a spearmint stem.