And… for this Friday's trick… I'm bringing Food for Though back! I so loved that little compilation of all things random or not, from all over the web.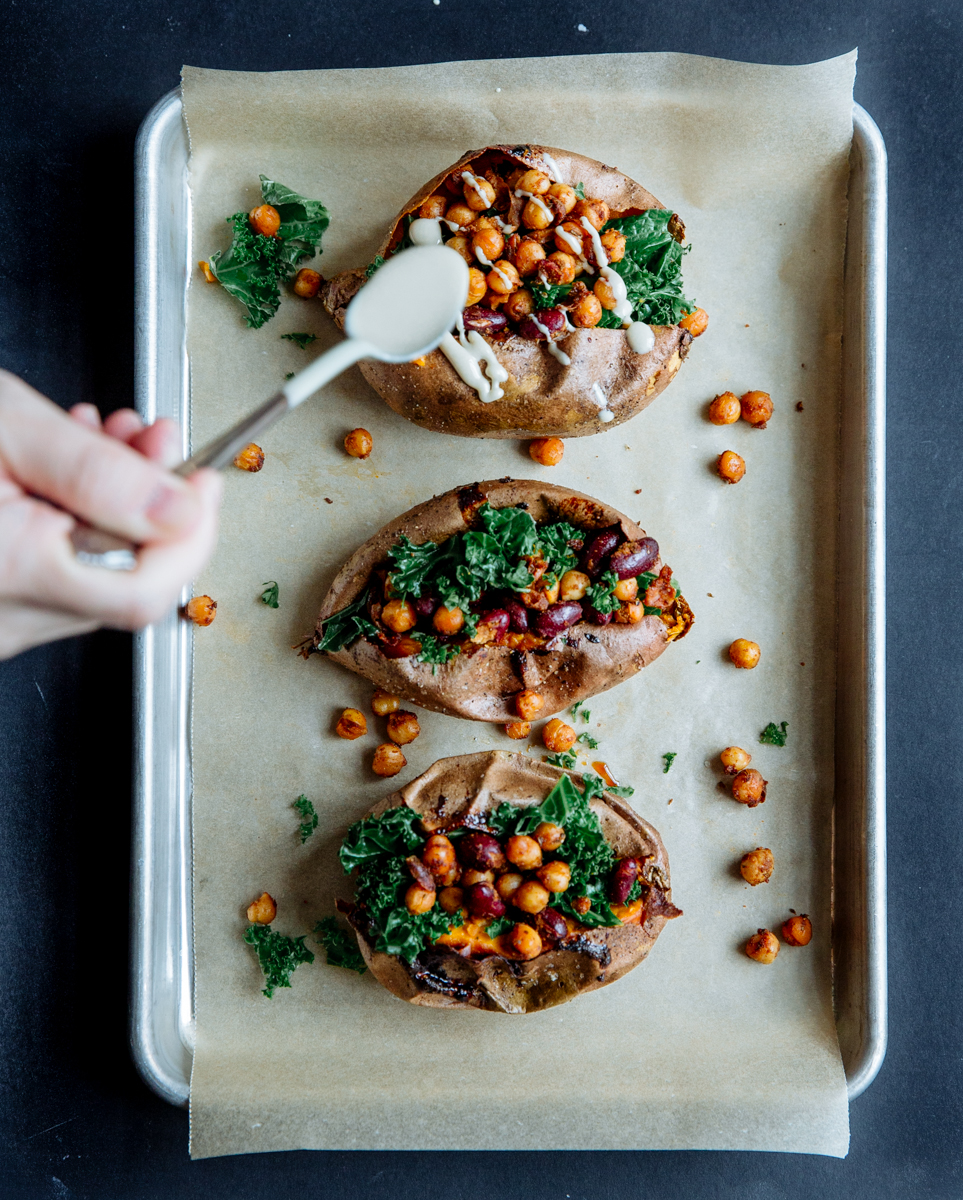 And then suddenly things got really busy. I felt I had little time to go through articles properly, to really read and think about them so that I could share them with y'all. As a result, Friday's post somehow slipped through the cracks. But then I realised I was missing it. And from what I've heard and read, some of you did too. So it's back.
The UK has been going through a kinda spectacular bleak midwinter phase. Even though it's March already (what?!), there's lots of snow, lots of wind, lots of layering and lots of comfort snacking happening around here. Soups are all the rage in the last couple of weeks (this one is my favourite yet) and also big bowls of rice and quinoa with all the trimmings. Apart from trying to keep warm, I'm also trying to keep up with Lent. This almost six week period of fasting before Easter is actually quite popular in Greece (and elsewhere too, I'm sure), albeit not always for strictly religious reasons. As much as I love my food love affairs (constant and occasional), I'm also quite intrigued by the idea of abstaining from certain foods I usually gravitate towards and see where that takes me. I suspect it will not only inspire me to use staple ingredients in different ways, but also reintroduce others on a more regular rotation. So far, I've fallen madly in love with veggie burgers and consuming tahini like there's no tomorrow; I've also embraced traditional Greek dishes (which are just perfect for lent), or at least my mother's interpretation of those. All in all, I miss cheese. Very much. Already. But I also feel very inspired. If you'd like to learn more, get some meat/ dairy/ fish and egg-free recipe ideas (like these insanely good and easy- as- pie stuffed sweet potatoes), you can have a look at my newsletter, where I'll be sharing one (maybe two) lent-appropriate recipes every Sunday until Easter. That way, both this weather and the prospect of new eating habits will be more fun, right? Sharing is caring- and fun. Happy Friday y'all!
London zoo in the snow. I just had to.
Another great way to keep warm (hint: there's alcohol involved).
Lent-related: better veggie sandwiches. Yes, please!
The trailer for Fahrenheit 451 is sizzling hot in more ways than one.
Money talk for couples by my favourite wee Scot. (Also: the secrets of happy couples. I loved the Michelangelo effect!)
How to rise and shine! (Here is my take, if you'd like to see.)
For travel & art lovers.
I love this breakfast quinoa– especially in this cold!
* The tastiest, easiest, prettiest stuffed sweet potatoes. Get the recipe on Sunday, straight in your inbox!