This delicious and filling smooth pea & spinach soup with lemongrass, ginger & fresh herbs lives almost exactly between winter and spring.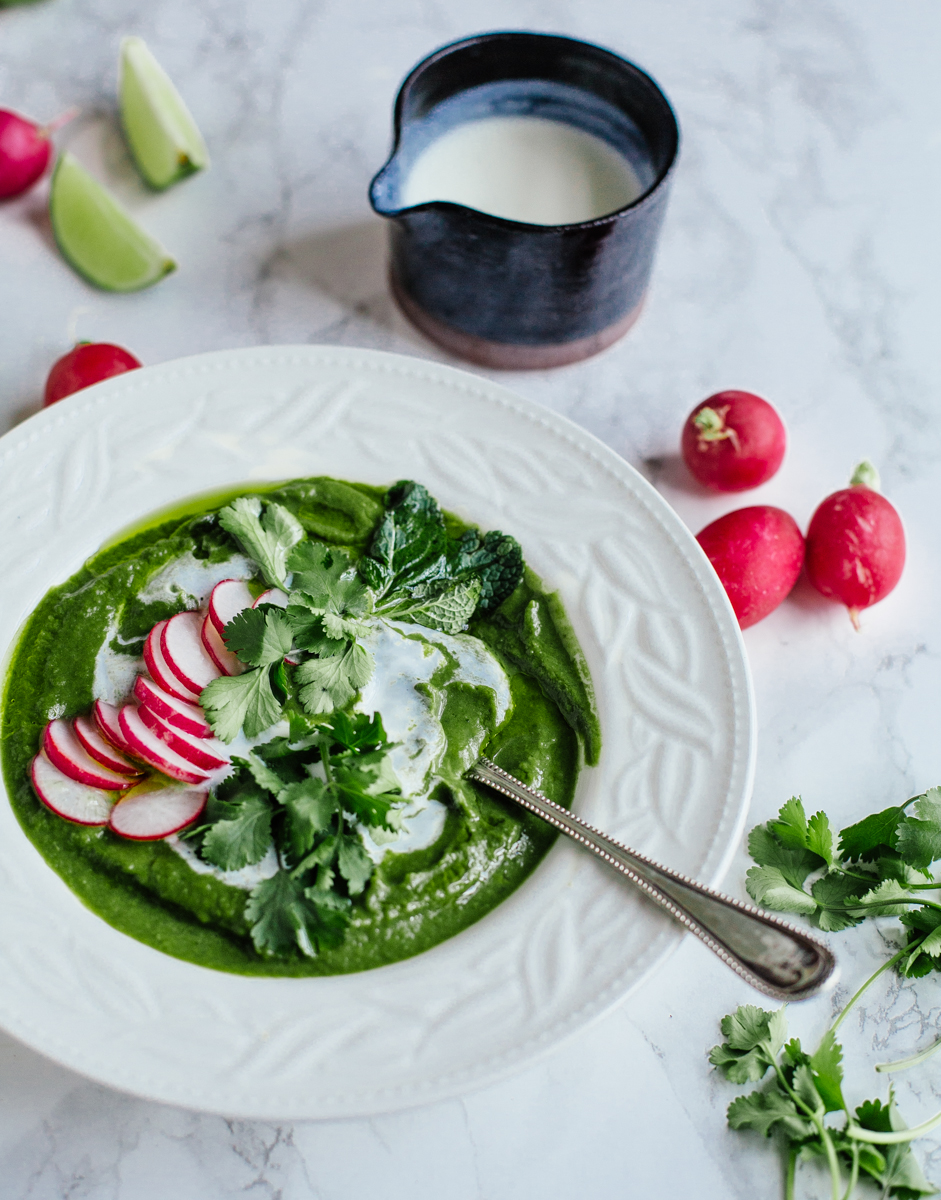 Winter had made an unexpected and very prominent come back to London this week. The days are very cold, deceivingly sunny and filled with beautiful snow. It seems like the seasons are at odds with each other: spring is attempting an early take over, gifting us with persistent brightness, while winter is firmly standing its ground with temperatures below zero and bitter gusts of wind. I love it all the same. The days are longer already, the snow is as always a sight for sore eyes and the cold nights beg for warmth and comfort. These may come in different forms (I love a fragrant hot toddy, a warm bowl of morning goodness and of course a slice of seasonal delight) but soups are almost always my go to.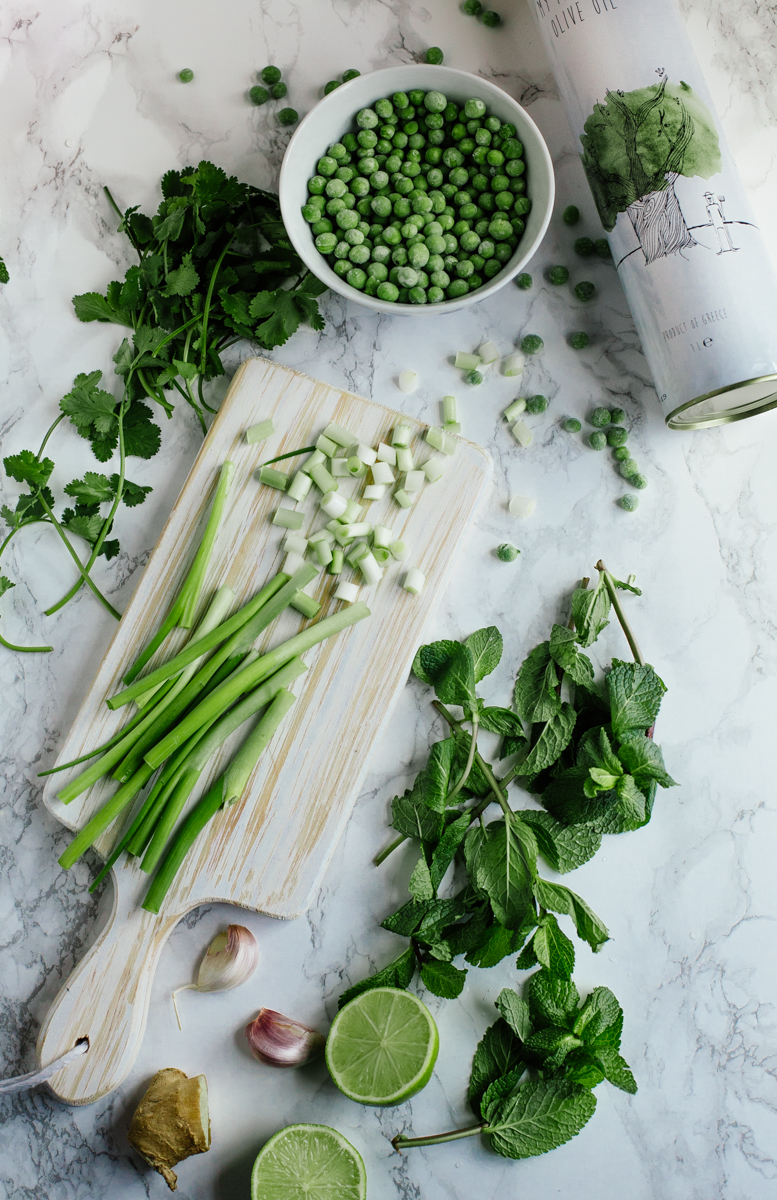 This bright green one, made in partnership with the delicious Olive Tree London extra virgin olive oil, is filled with vegetables and fresh herbs; peas and spinach for goodness and looks and mint and coriander, used whole right before taking the soup off the stove, for extra aroma. The lemongrass and ginger add extra depth and flavour and the sweet potatoes give it some delicious sweetness and lovely texture. Everything needs very little time, very little effort; still, give it all some love and attention and you'll be rewarded with a very tasty, very pretty, cry comforting bowl of soup. It's both refreshing and warming, an ode to the very prominent winter and a node to the shy spring begging to arrive.
**  This cake was created in partnership with Olive Tree London– and they are offering one of their 1L extra virgin My Father's Olive oil. To enter, have a look here! Thank you so for supporting brands that make all this possible. **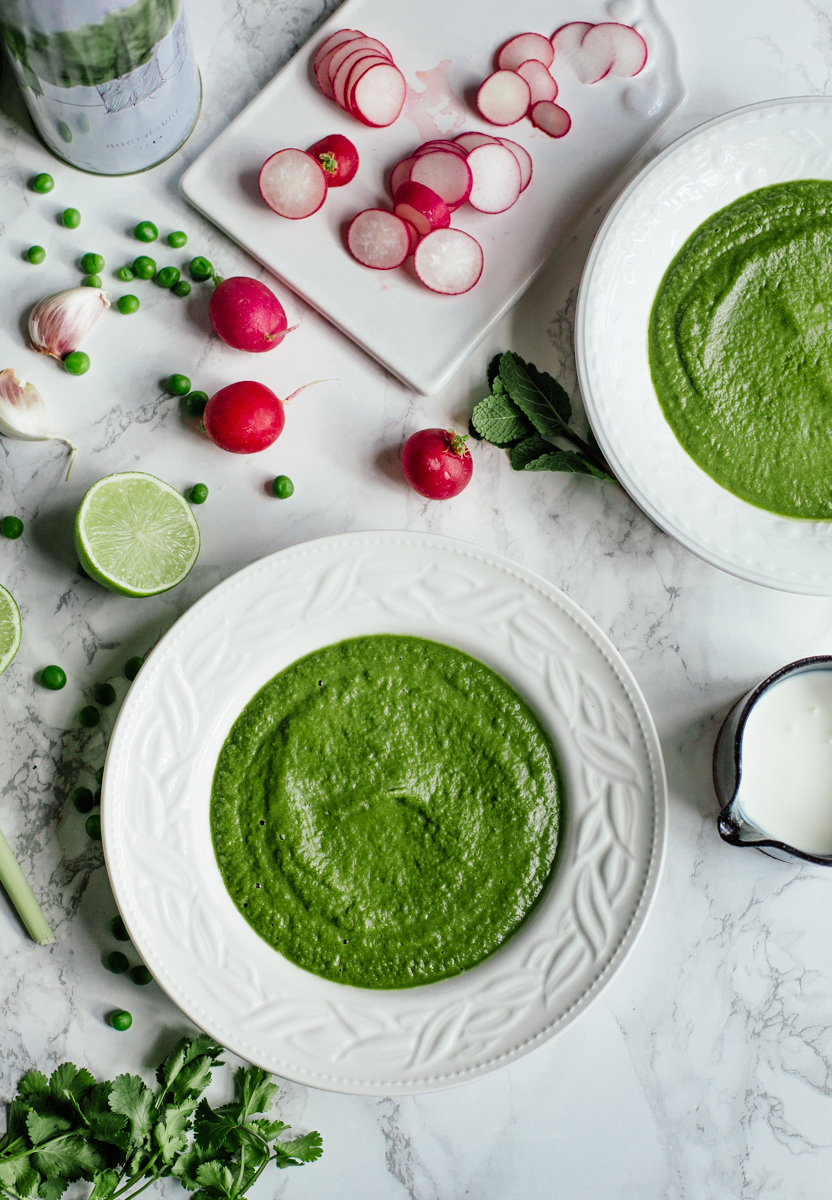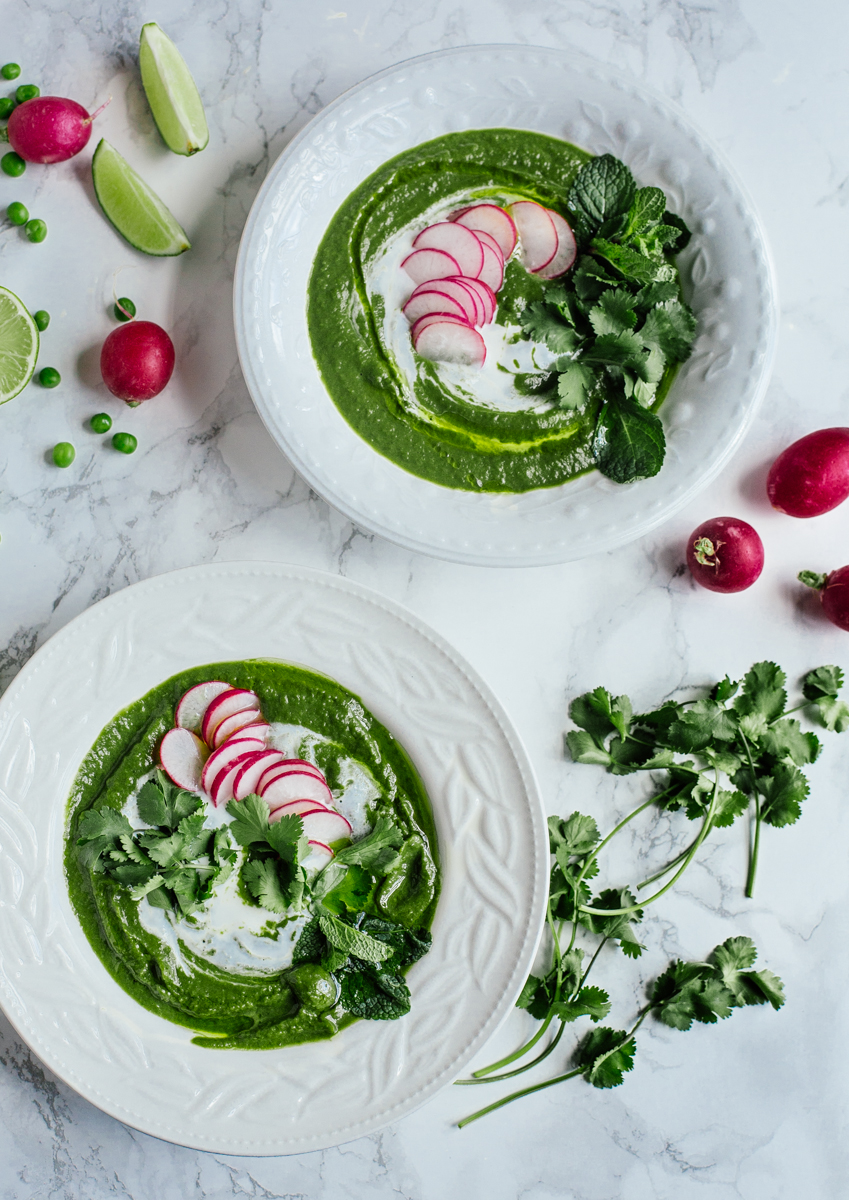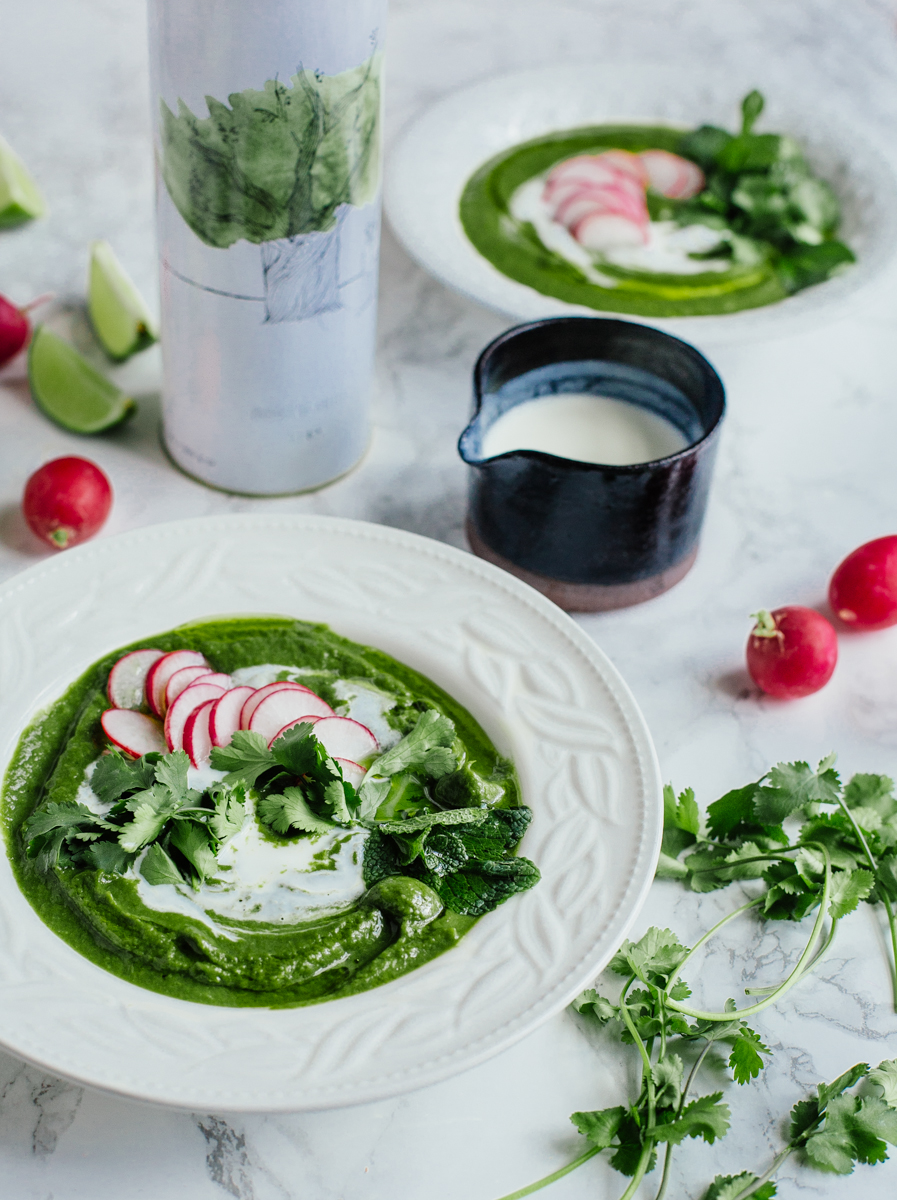 Smooth pea & spinach soup with lemongrass, ginger & fresh herbs
WHAT
3 tablespoons Olive Tree London extra virgin olive oil
5 spring onions, washed and sliced
2 garlic cloves, thinly sliced
1 thumb ginger, peeled and sliced
1 stem lemongrass, outer parts removed, thinly sliced
2 sweet potatoes, scrubbed and cubed
300gr frozen peas
350g fresh or frozen spinach
3 cups organic vegetable stock
1/2 bunch fresh mint, washed, leaves picked
1/2 bunch fresh coriander, washed
to serve:
extra virgin olive oil
sliced radishes (optional)
additional mint & coriander leaves
lime wedges
buttermilk (optional)
HOW
Warm the olive oil in a large pot over medium heat; add onions and cook for about 5′ or until soft. Add the garlic, ginger, lemongrass and sweet potatoes, toss well and cook for about 3′.
Add the peas, spinach and stock and bring to a boil. Reduce the heat to a simmer and cook until the potatoes are tender, about 15′.
Add the fresh herbs and season with sea salt and freshly ground black pepper to taste.
Blend the soup in a blender, taste for seasoning and serve with a good drizzle of extra virgin olive oil, sliced radishes (if using), a squeeze of lime, fresh herbs and if you want, a drizzle of buttermilk too.