The prettiest beet & kumquat salad with maple & blood orange dressing, perfectly finished with delicate greens, almonds & feta.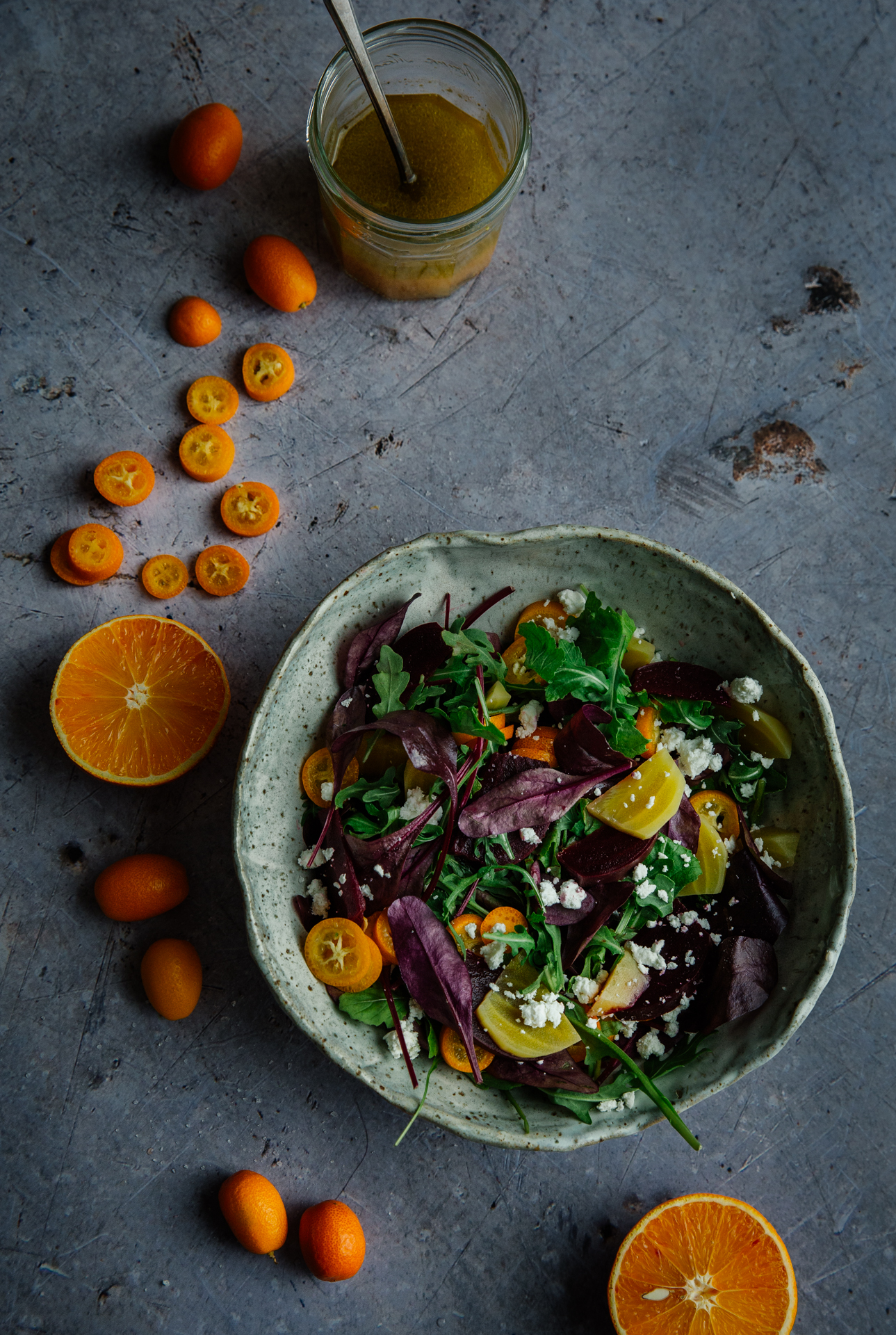 I love this salad so much! It's filled with so many different colours and textures and hits pretty much every note: sweet and salty, lightly bitter and sweet, fresh yet filling. The beginning of it all were blood oranges, those precious winter beauties with the impossibly pretty colour and lovely juice; and from there, I just started adding layers and layers of favourite ingredients: delicate green and purple leaves, some thinly sliced bittersweet kumquats from my seemingly endless supply and quickly pickled red & yellow beets. All those colours… I mean!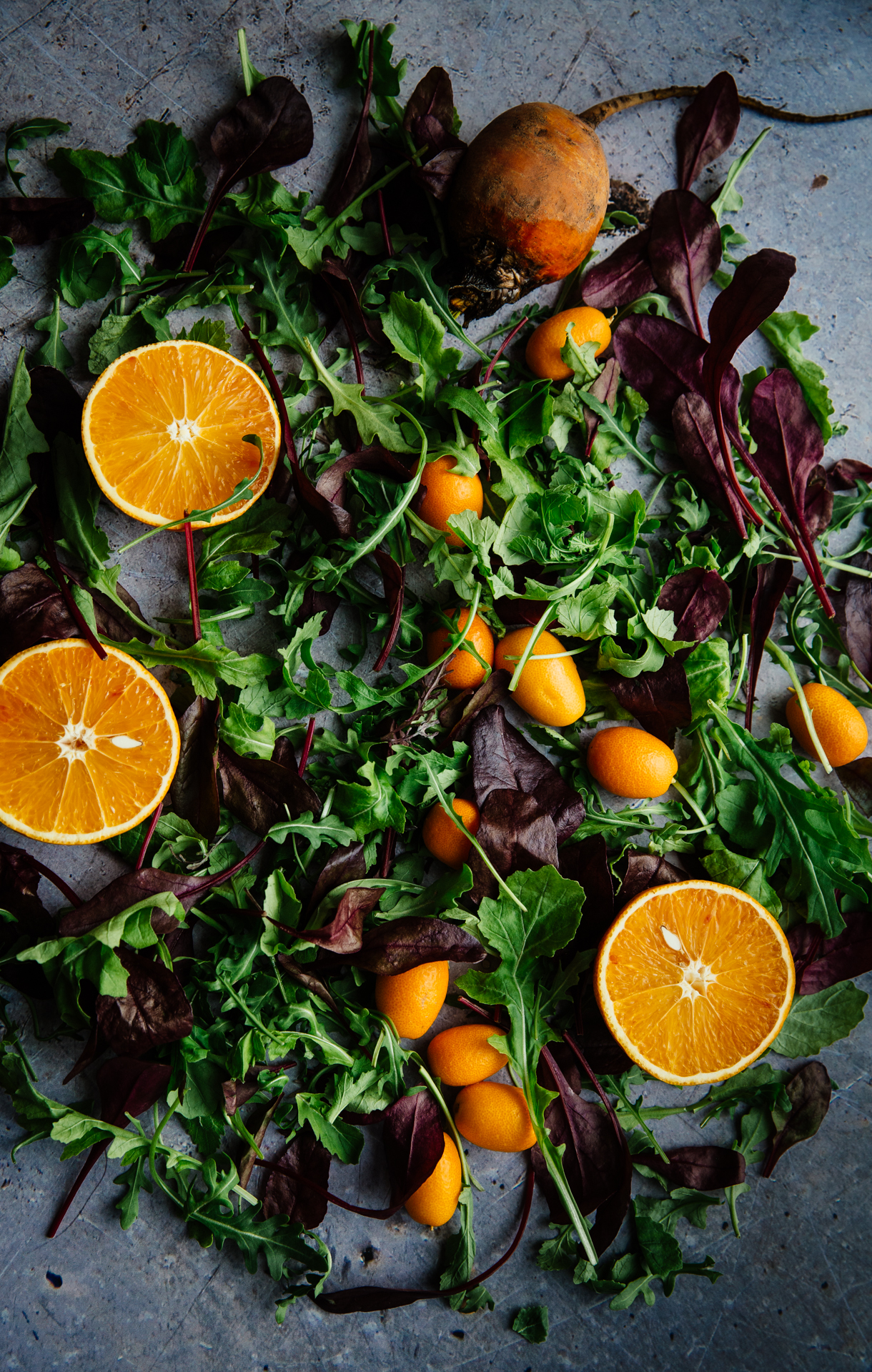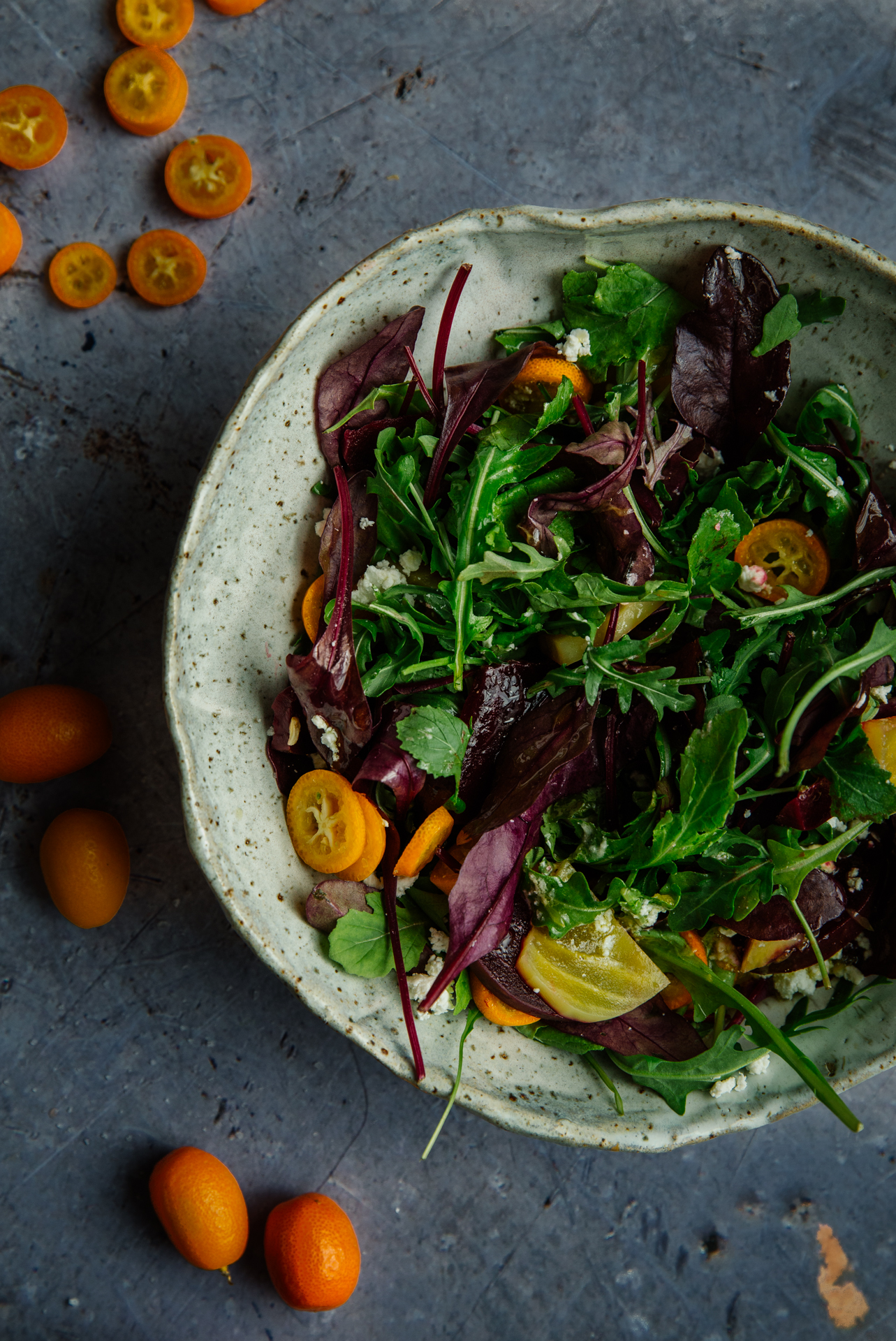 Since I believe the secret to every great salad is in the dressing, on to my favourite part: blood orange juice, extra virgin olive oil, a drizzle of delicious pure maple syrup, sea salt flakes and a few good grinds of black pepper. And of course, as almost no salad of mine would be left without nuts and/or cheese, feta crumbles to balance out the lightly sweet dressing and almond flakes for crunchiness.
So perfectly seasonal, bright and appetising- and as it happens, actually very appropriate for a Valentine's day dinner.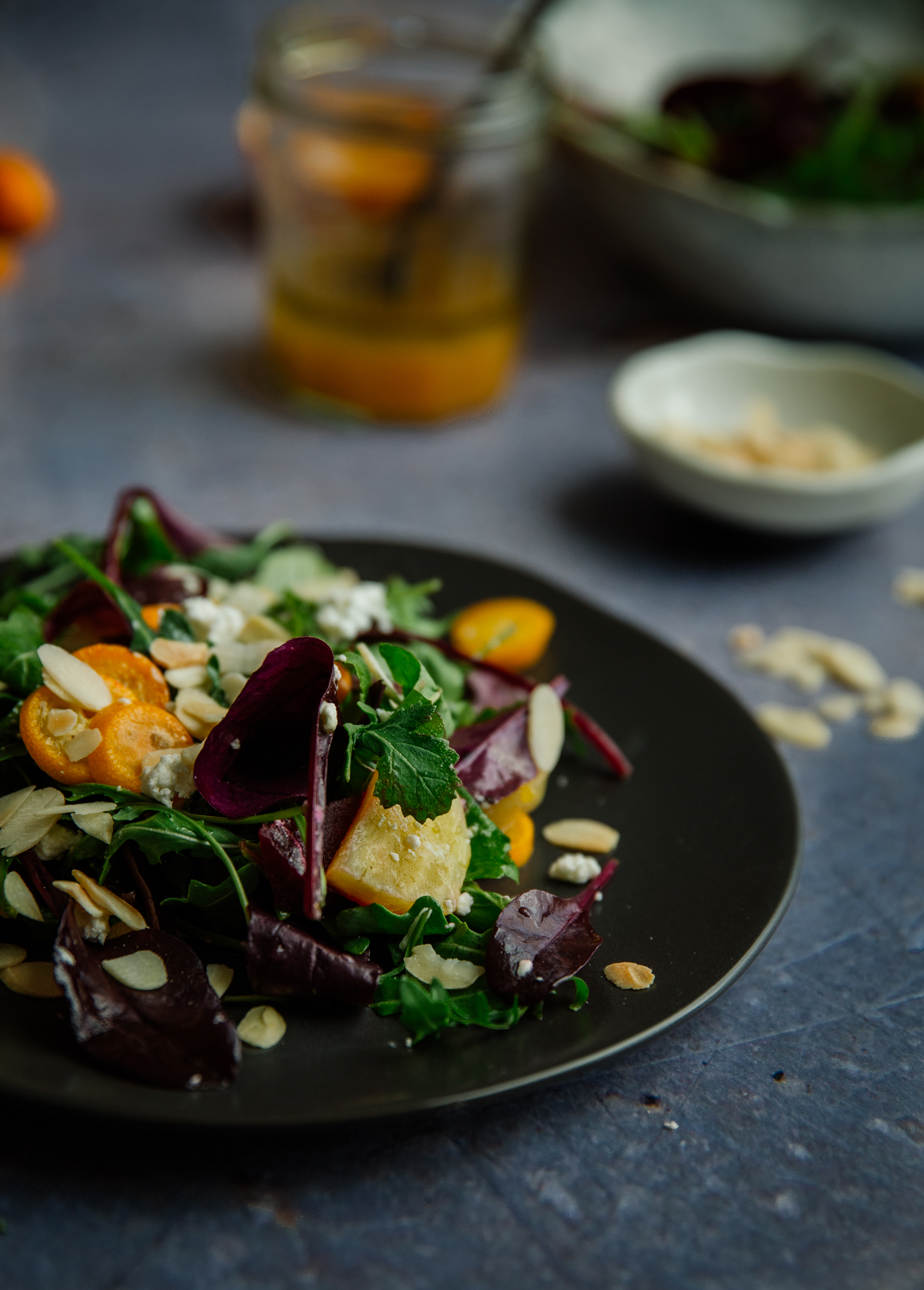 Beet & kumquat salad with maple & blood orange dressing
WHAT
1 medium red beet, washed and well scrubbed
1 medium yellow beet, washed and well scrubbed
300ml water
30g runny honey
about 150g salad leaves, washed and patted dry
5 kumquats, washed and thinly sliced, seeds removed 
for the dressing:
juice from 1 blood orange
1 heaping tablespoon pure maple syrup
80ml extra virgin olive oil
sa salt flakes & freshly ground black pepper to taste
to serve: 
80g feta cheese, crumbled
150 g (about 2 tablespoons) almond flakes
HOW
Start by quickly pickling the beets: slice both beets very thinly using a mandolin or very sharp knife and place in a big enough sterilised jar.
Combine the water & honey in a small saucepan and bring to a boil; remove from the heat and pour over the beets. Cover and let cool completely. (To save time and for better results, this can be done the previous day or a couple days ahead. Any remaining beets will keep in the fridge for up to two weeks.)
Prepare the dressing by placing all in the ingredients in a mason jar; put the lid on and shake until well combined.
To make the salad, place the greens in a large salad bowl and add the sliced kumquats and pickled beets (about half of them). When ready to serve, drizzle with the dressing (you will need about half of it) and top with the feta crumbles and almond flakes. Toss gently and serve.