This spicy savoy cabbage & shiitake miso soup is filled with all the vegetables and all the goodness & is perfect for winter weather & nasty colds.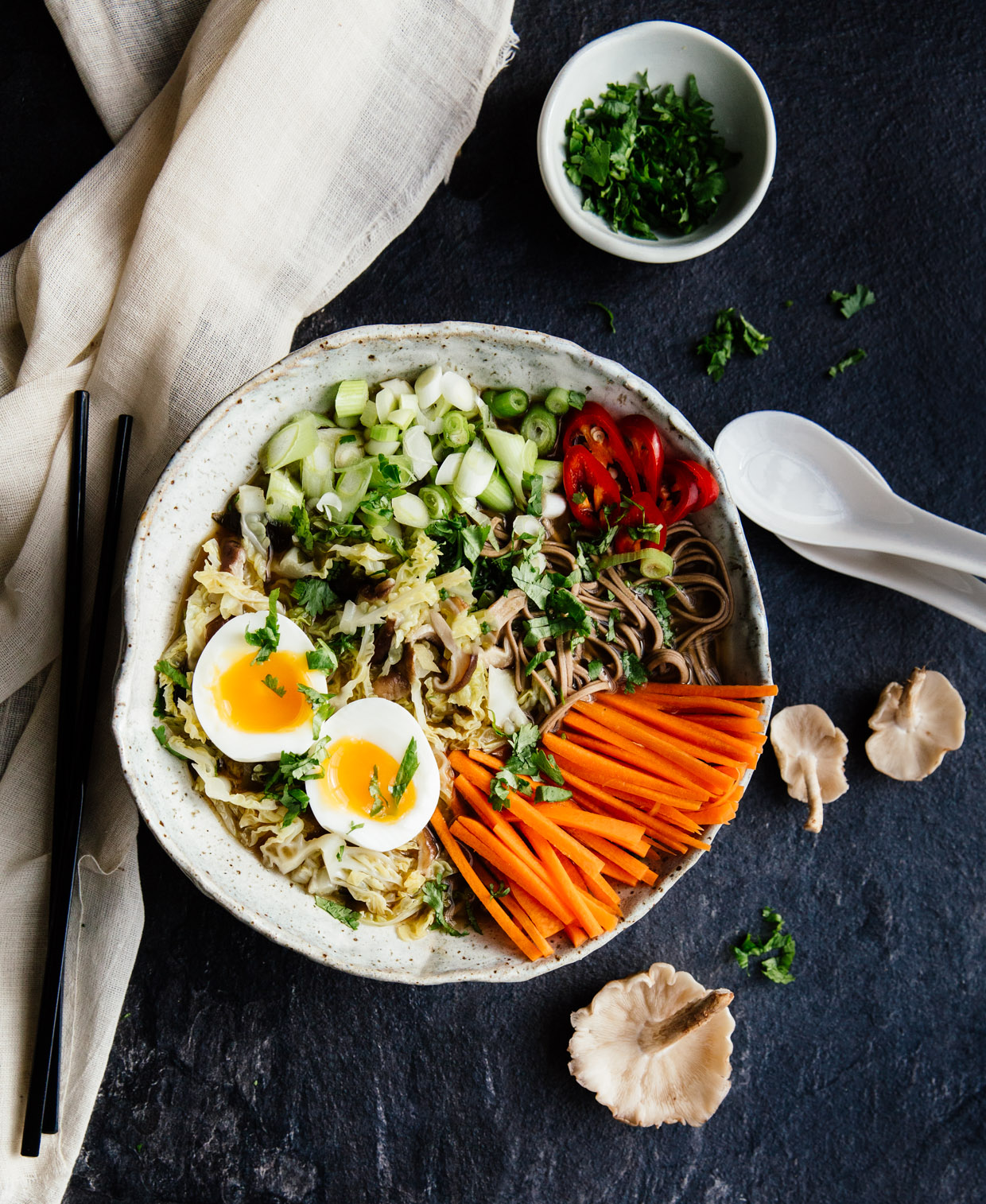 Not surprisingly, this cold and gloomy weather is just heavenly for a house cat like myself. I spent the whole of Sunday between the couch and the kitchen, between dreamily gazing at the snow, sleepily watching bad TV and hungrily devouring carrot soup, more grilled cheese than I should admit and spicy soft cookies baked straight from the freezer. My belly was full, my feet warm and I felt only mildly like a guilty sloth. All in all, a very satisfying winter day. And even though I will probably not have one like it for a while, I can always think about it fondly and enjoy warming, spicy and comforting dishes, like this colourful and fragrant miso soup.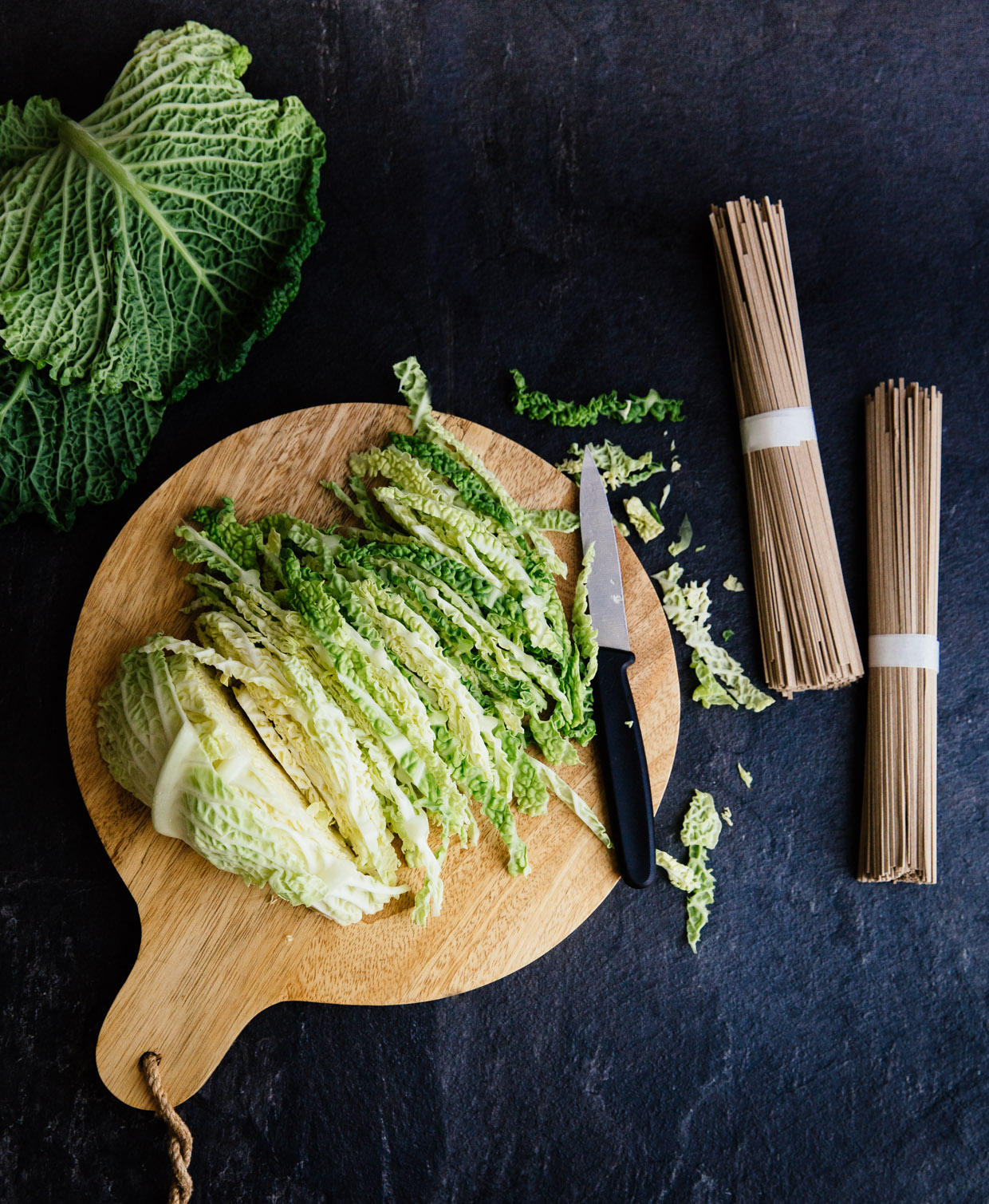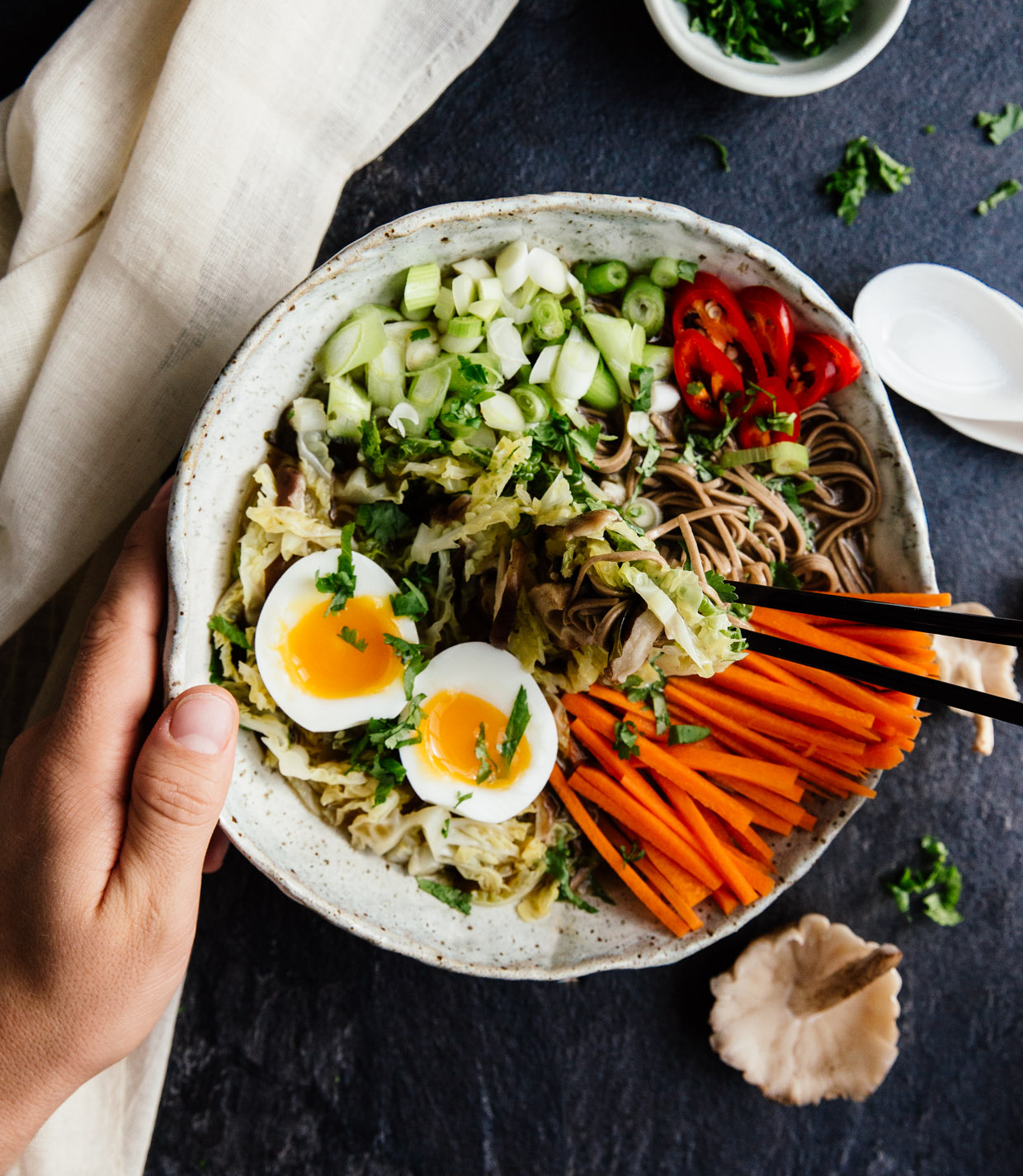 You can play around with any winter beauties you currently have in hand, but I'd highly recommend savoy cabbage; my favourite is from Blas Y Tir of course- I love it's beautiful frilly texture and hues and how beautifully it softens as it cooks. When paired with beautiful shiitake, it borrows some of their aroma and they both are in great company with crunchy, bright carrot, fresh chillies, spring onions and soba noodles (my favourite). Top with lots of fresh coriander and definitely a couple six minute eggs- softness and gooeyness, they are the perfect last touch to this fragrant soup. All the colours, all the textures, all the goodness for winter please!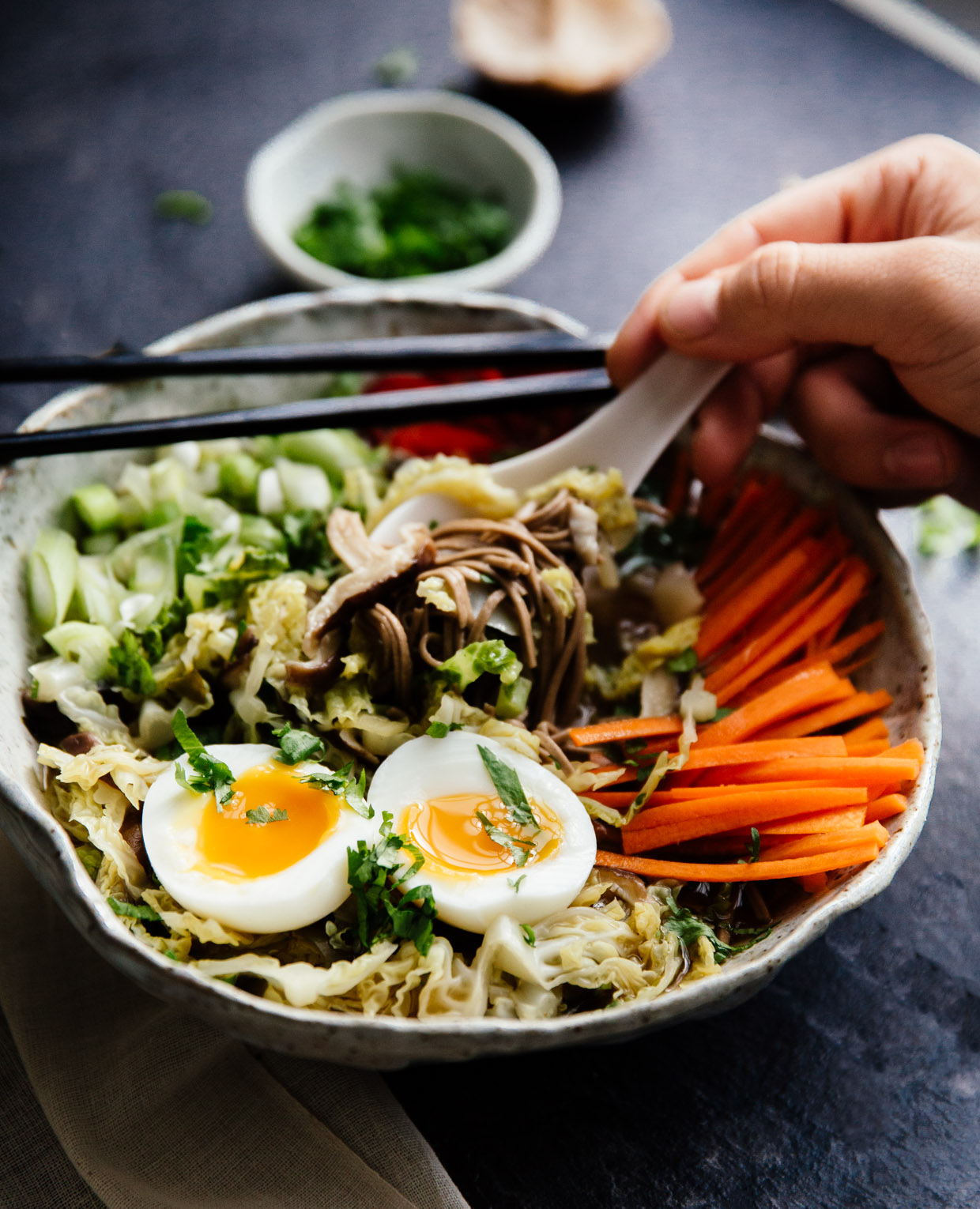 Spicy savoy cabbage & shiitake miso soup
WHAT (serves 4)
for the soup:
5 cups organic vegetable broth
1/2 teaspoons chilli flakes
1 thumb-size piece of ginger, peeled & minced
200 grams savoy cabbage, washed and sliced, outer leaves and core removed (about half a medium-sized cabbage)
120 grams fresh shiitake mushrooms, thinly sliced
3 tablespoons dark soy sauce
2 tablespoons fish sauce
2 tablespoons miso paste
4 medium eggs at room temperature
200g soba noodles
to serve: 
2 medium carrots, julienne (cut in matchsticks)
2 spring onions, thinly sliced
1 small red chilli, thinly sliced (optional)
1/2 bunch fresh coriander, finely chopped
extra soy sauce
HOW
Add the ginger and chilli flakes to the stock and cook for 5'. Then add the cabbage and shiitake and stir well; finally, add the soy and fish sauce and miso paste, stir well and cook for about 7, or until the cabbage and mushrooms are soft. Turn off the heat and let it sit until the eggs are ready.
For the 6' eggs: bring a large pot of water to the boil and then add the eggs carefully; turn the heat down to medium and cook for 6′. Remove from the pan and submerge into a pot of ice cold water.
While the eggs are cooking, prepare the noodles: place them in a large bowl and cover with boiling water. Let them sit for 4' and then drain in a colander and run under cold water. Drain well and divide into 4 warm bowls.
Top each bowl with the soup and garnish with the carrots, spring onions, chilli slices and fresh coriander. Slice each egg in half and top each bowl to serve.