Of all the speedy dishes my sister's whipped together, this ginger, lime & toasted nut quinoa is packed with flavour and probably my favourite. Ever.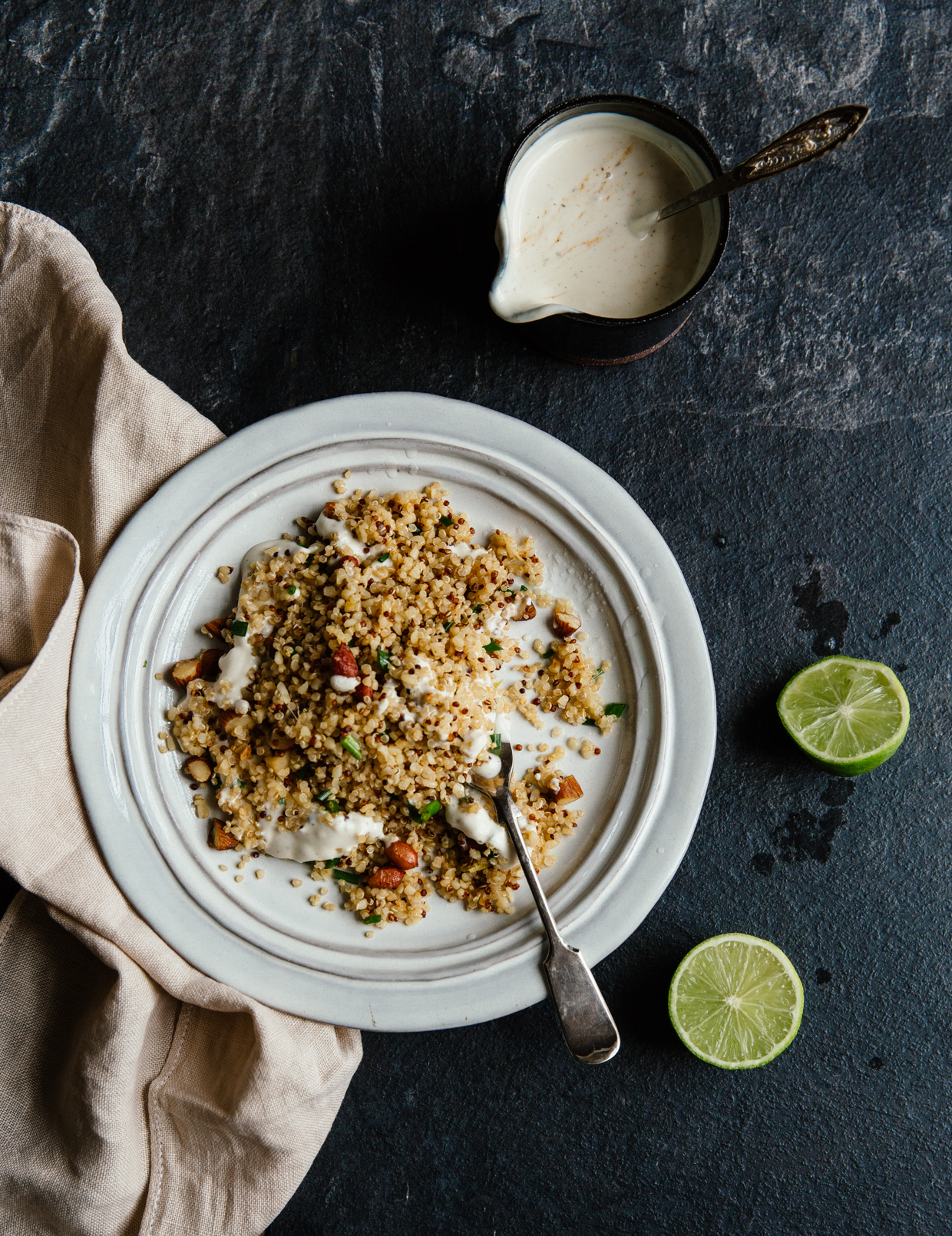 After having lived in different countries for almost seven years, I've found myself reconnected with my literal other half again. Alkyoni is back in the UK and her coming here has brought with it all the joy, frustration and memories that I'm sure close siblings share everywhere, always. It's been a very long time since we've lived together, yet being in the same house for about two weeks felt like not even a day had passed; and it also felt like a lot of timed had passed, like we were both the same yet also very different.  I've always loved being on my own, despite being very very fortunate with my partners and friends. But I've realised a while back that this is probably because I have never been on my own, not really. I'm never alone, as long as she's around. And she's always been around, even if we're countries, or continents away.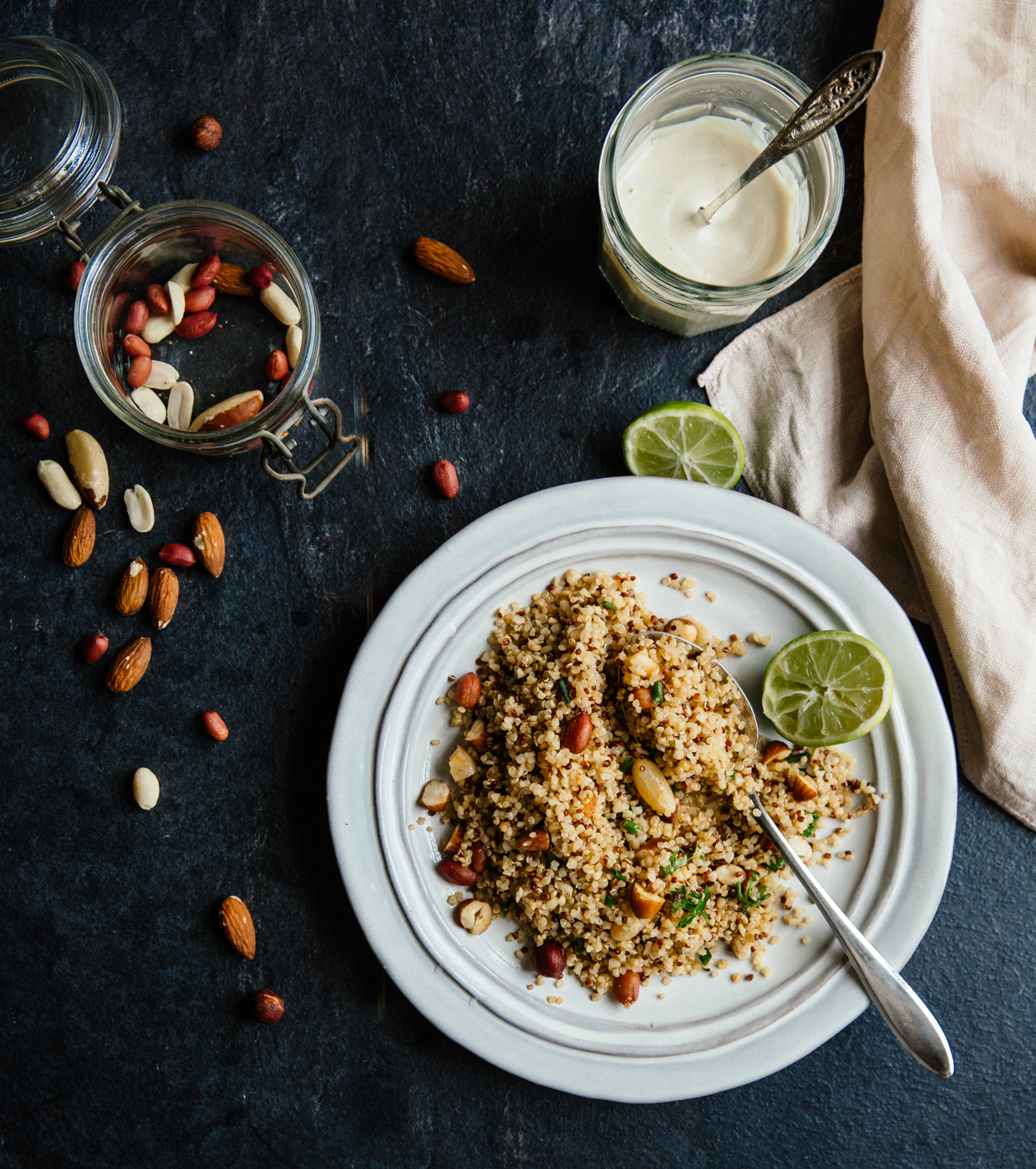 Of all the things that fuel our connection, food is quite significant; we grew up on our mom's delicious, simple yet imaginative dishes, which more than anything fuelled our love for cooking and eating. They also made us long most often for recipes coming together out of love for ingredients and the knowledge that they always taste better when shared.This quinoa is as simple as they come and Alkyoni put it together as she does most dishes: using a pinch of this and a dash of that, a little something from the fridge and another handful from the cupboards. And it came together like this, simply, unassumingly, without any bells and whistles, but with taste and love in spades.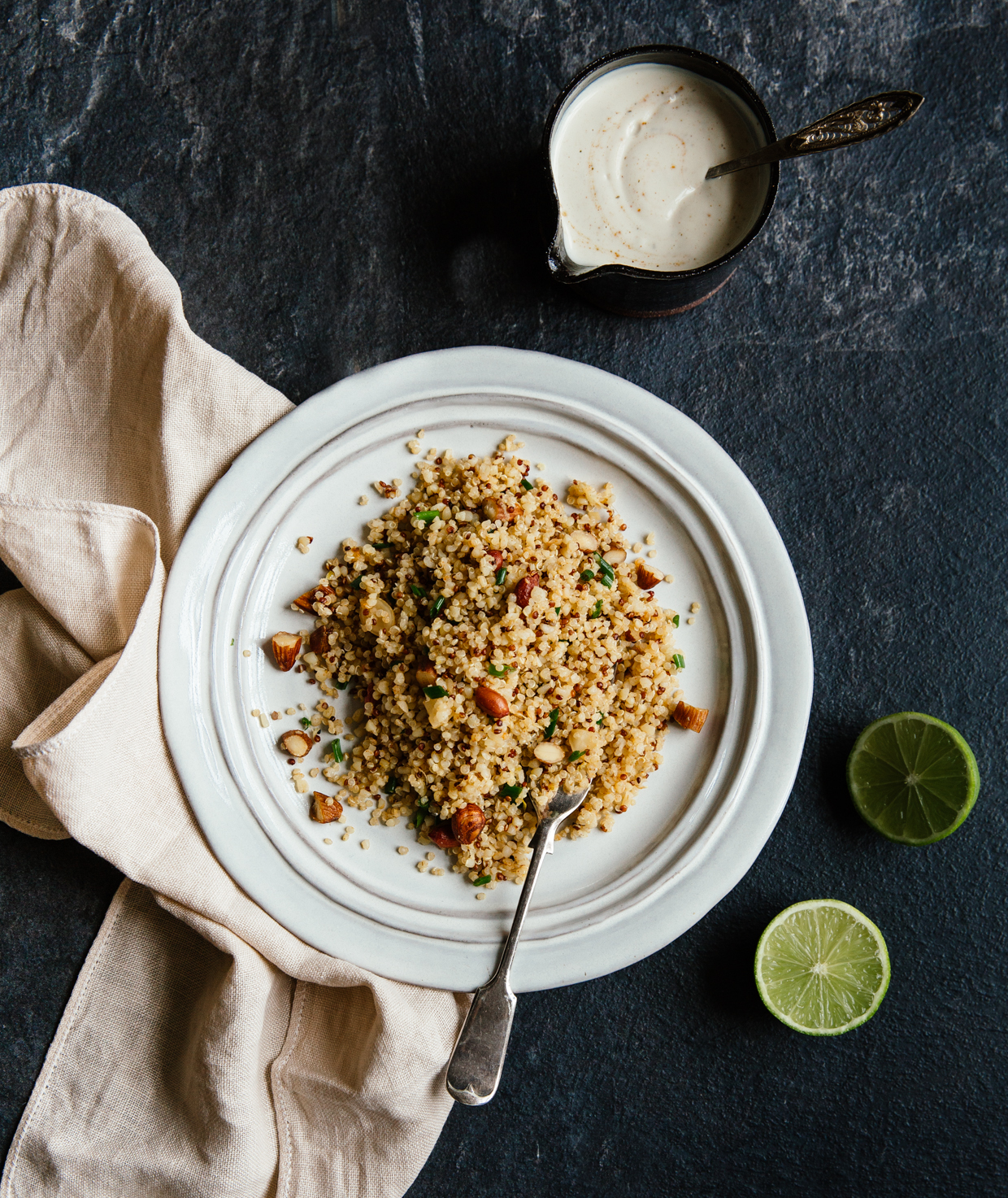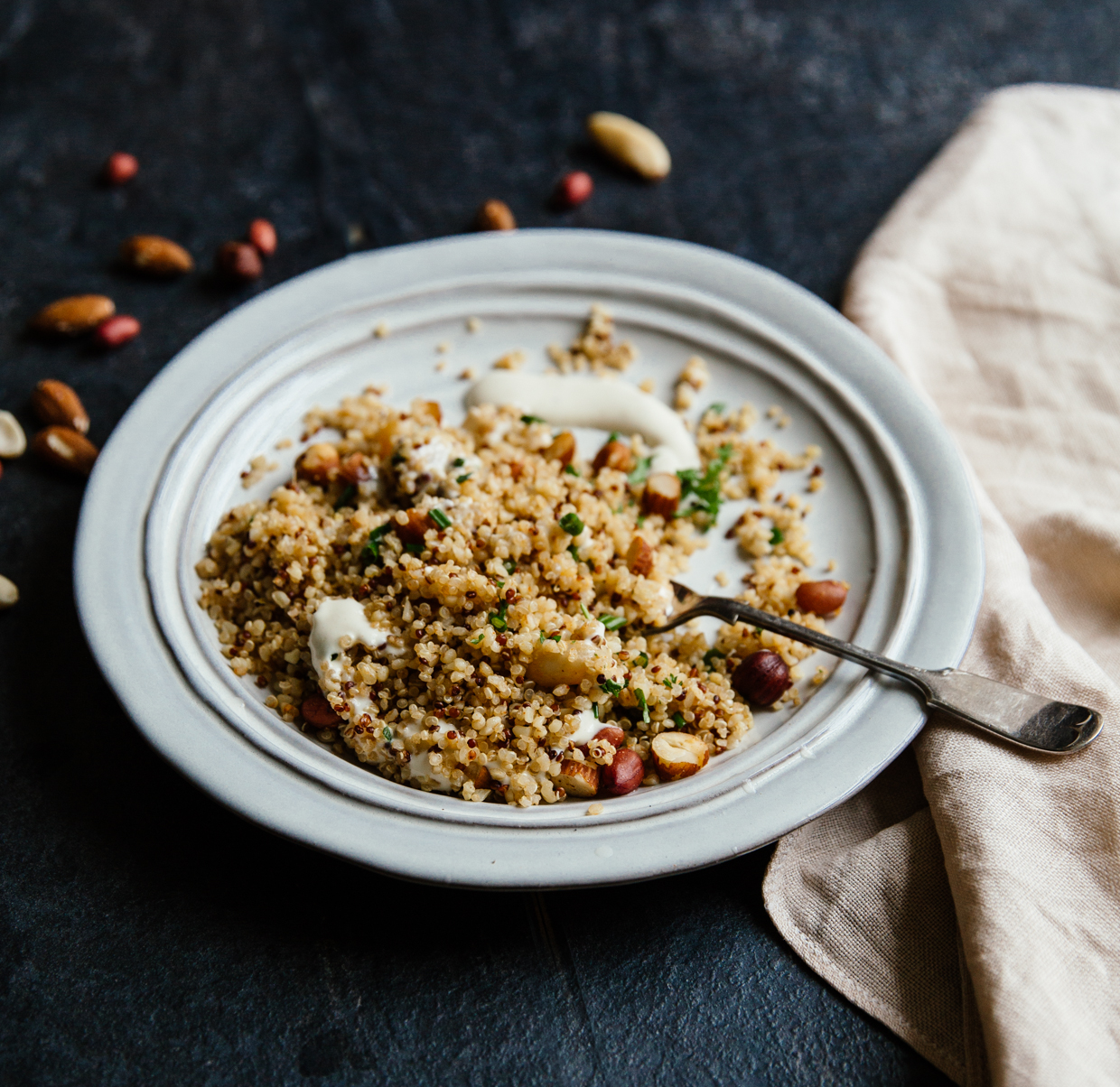 Ginger, lime & toasted nut quinoa
WHAT
1 cup quinoa (I love this one) & 2 cups water
1/4 teaspoon of each: sweet roasted paprika, ground coriander, ground cuimin
1 small knob of ginger, peeled & grated
1 lime (zest & juice)
1/3 cup roasted nuts, roughly chopped
sea salt flakes & freshly ground black pepper to taste
fresh coriander, thinly chopped
tahini yogurt:
1/2 cup low fat Greek yogurt
3-4 tablespoons tahini
1/2 tablespoon extra virgin olive oil
about 1/4 cup water at room temperature
salt & white pepper to taste
HOW
Make the tahini yogurt by combining all the ingredients, pouring the water gradually to a desired consistency. Season and set aside.
Combine the quinoa and water in a small pot and bring to a boil; reduce the heat to a gentle simmer and cook for 15′, or until the quinoa is soft but still holding a bite.
While the quinoa is cooking, place the spices in a medium pan over medium-low heat and allow them to release their fragrance- about 5′.
Remove from the heat and set aside to cool.
Once the quinoa is cooked, place in a bowl and combine with the spices, ginger, lime zest & juice and nuts. Season, garnish with lots of fresh coriander and serve with the tahini yogurt on its own or as a side dish to roasted vegetables, chicken or fish.