These delicious green baked eggs with spicy yogurt are packed with crunchy cavolo nero & fresh herbs. Serve with a good drizzle of olive oil & crusty bread.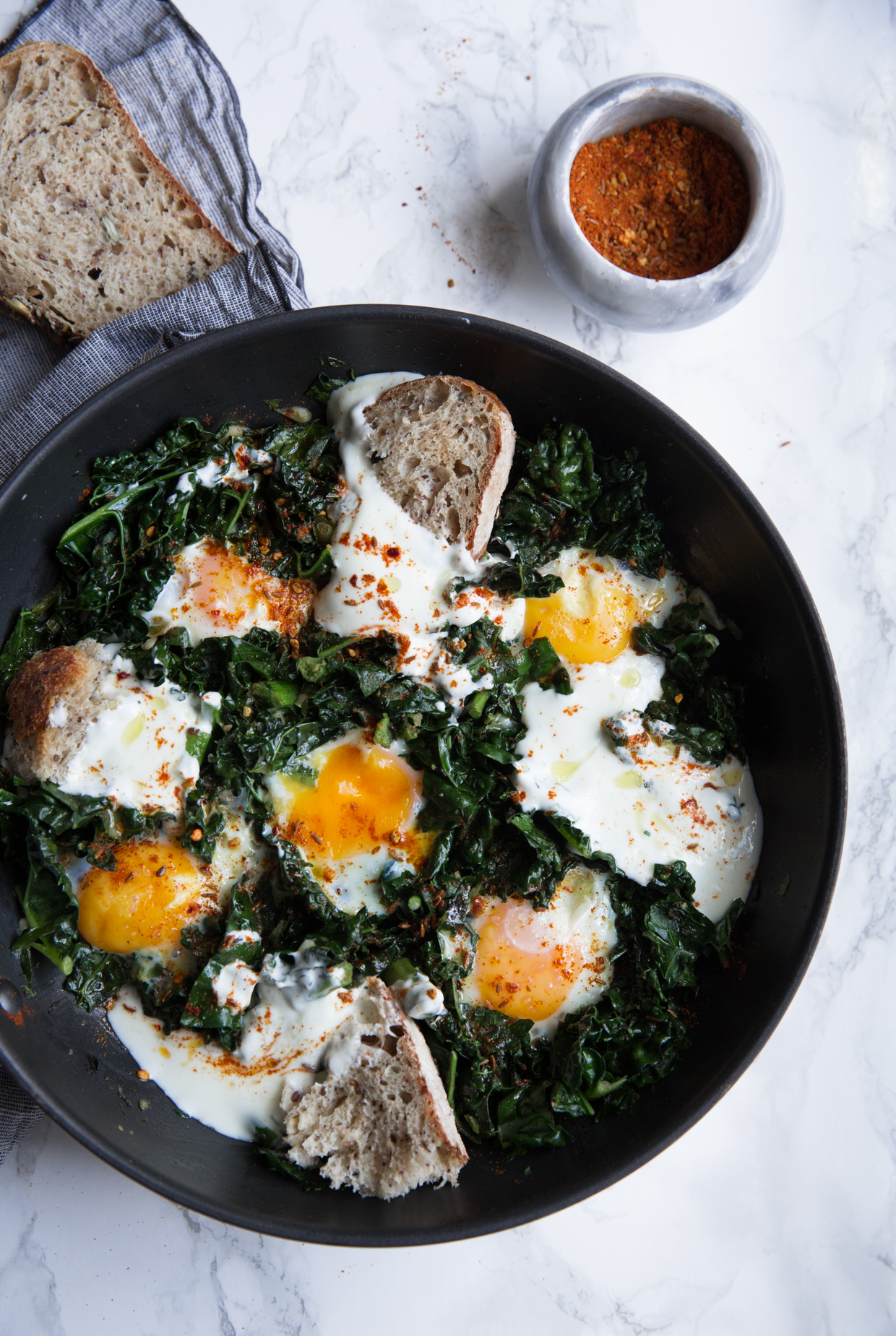 It's been a while since I last posted an egg recipe here; In fact, it's been a while since I last made eggs. I vaguely remember a sad looking, deflated, dense Dutch baby, which somehow found its way into our breakfast table back in August – after that, there has been radio silence on the egg front.
And then we went to Portugal for a week and in between almost dangerous amounts of cheese, bread and wine, I realised how much I had missed eggs. So here they are again, in all their glory, versatilly and damn good looks. I've made them all green and spicy this time, packing them with delicious cavolo ner, spring onions, parsley, mint & dill and serving them with thick yogurt and a generous drizzle of spicy oil.
These would be perfect as a hearty, almost decadent breakfast, but also a quick yet very substantial lunch or dinner. And, as most things, they are even better served with toasted crusty bread and a glass of good wine.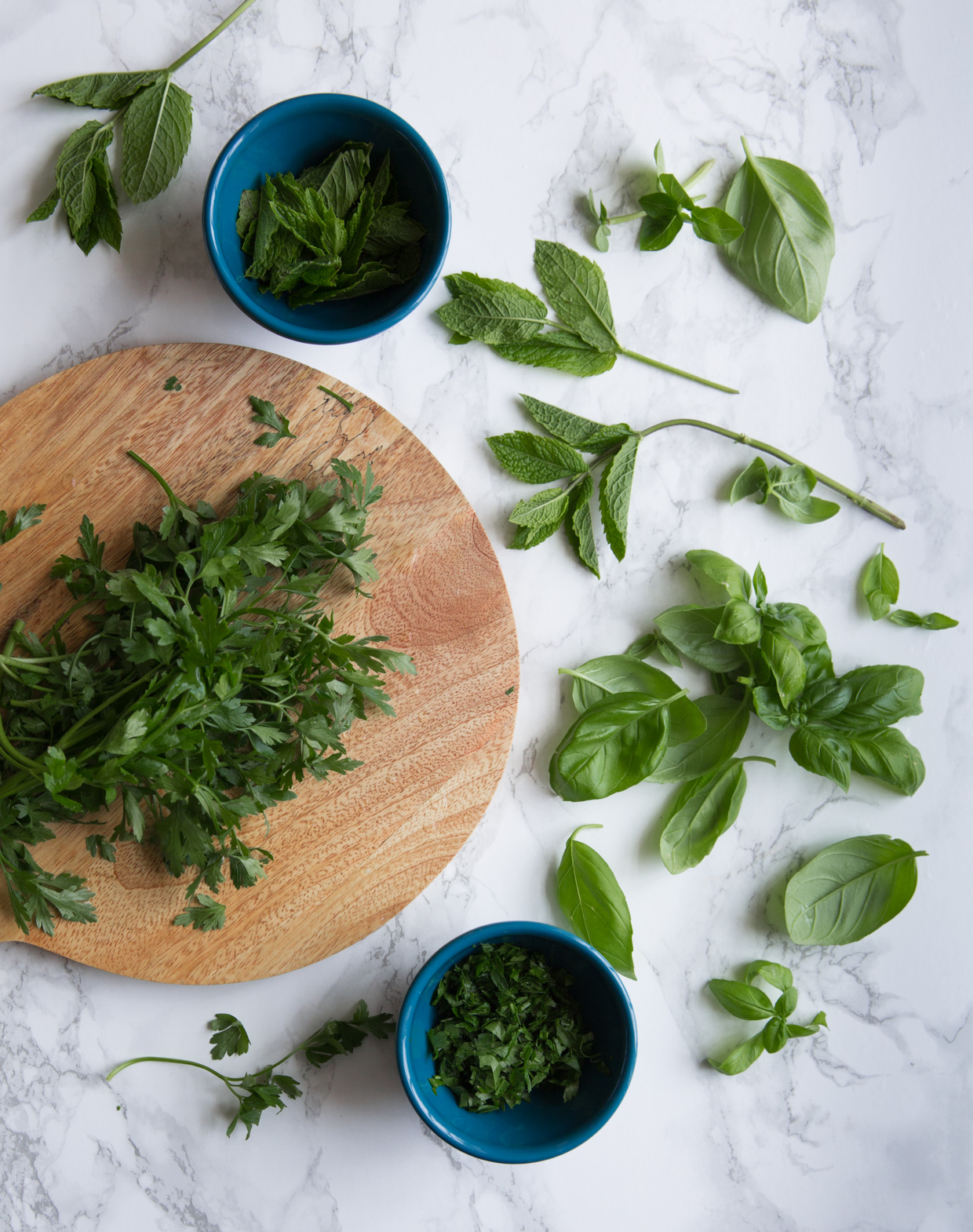 Green baked eggs with spicy yogurt
WHAT
200 gr cavolo nero, roughly chopped
plenty of boiled water
2 teaspoon cumin seeds
1 teaspoon caraway seeds
2 teaspoons ground coriander
1 teaspoon smoked paprika
1/4 teaspoon chilli flakes
3 tablespoons olive oil
3 garlic cloves, finely sliced
4 spring onions, sliced
20 gr fresh dill, chopped (reserve some for serving)
20 gr parsley, chopped (reserve some for serving)
20 gr fresh mint, chopped (reserve some for serving)
5 medium sized eggs
1/2 cup full fat Greek yogurt
sea salt flakes to taste
HOW
Place the cavolo nero in a large colander and pour plenty of hot water to soften it. Immediately place in a bowl of ice cold water and then drain it well. Set aside.
Warm a large pan over low-medium heat and add the spices. Cook until fragrant (about 2'), remove from the pan and set aside. When cooled, ground in a pestle and mortar.
Increase the heat to medium- hight and warm 2 tablespoons of olive oil; add the spring onions, cook for 5' and then add the sliced garlic. Cook for 2' and add the drained cavolo nero and herbs. Toss well to combine everything and turn the heat down to low.
Make 5 holes in the greens and crack one egg in each. Cover the pan and cook until the eggs are just set- about 5'.
Spoon the yogurt all over the greens and eggs and top with the spices, the remaining tablespoon of olive oil and the reserved herbs.
Serve hot with plenty of crusty bread.