Fragrant and delicious, this garam masala, pumpkin seed & dried cherry oatmeal will make you reconsider oats for breakfast once and for all.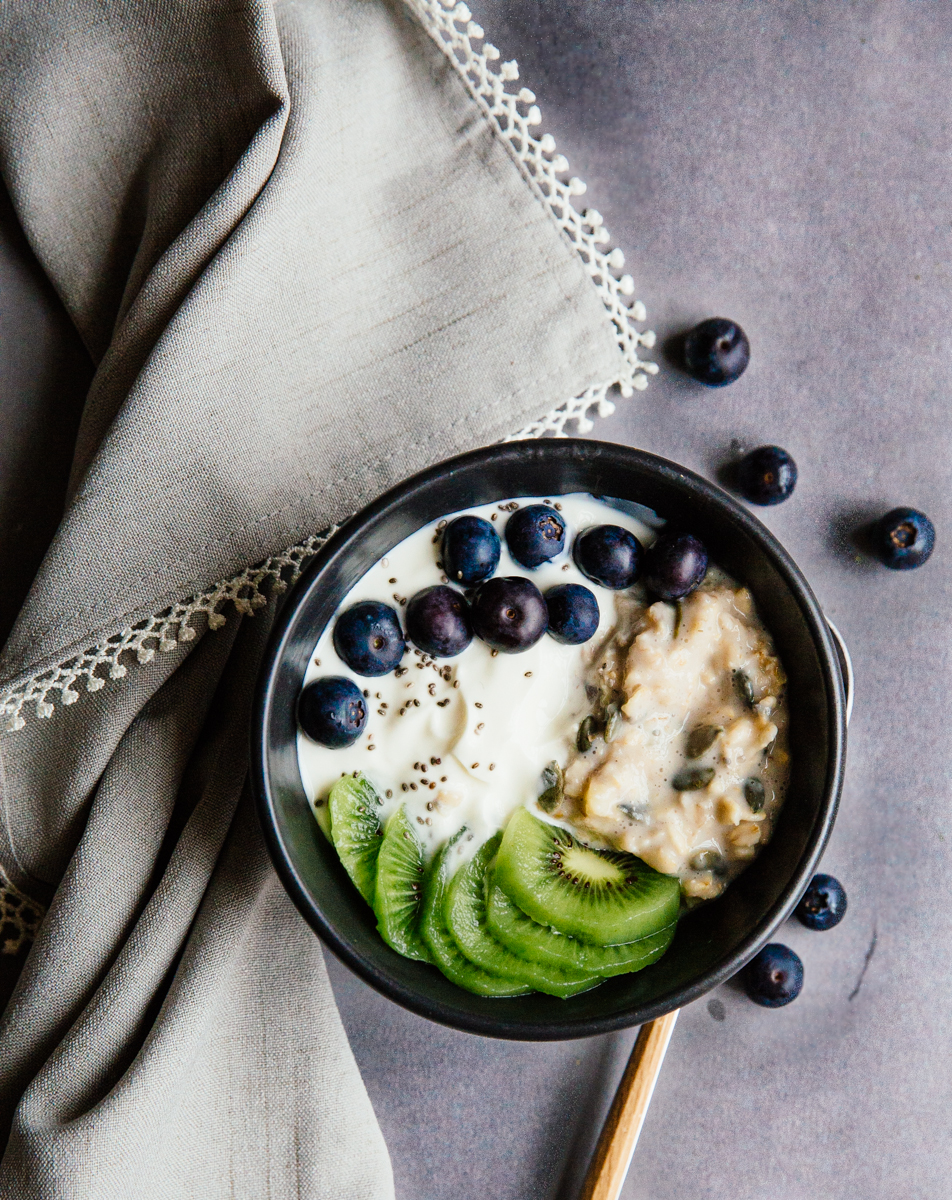 In my mind, breakfast is always a little slow and somewhat indulgent; I try to extend this vision to reality as well, as it truly is my favourite meal of the day, regardless of the time I have it (very early, during the week, a little later on the weekends), those I share it with and its contents. There may be eggs or fruit, pastries of a wide variety or toast; it may be just a humble bowl of oats but even then, even in a hurry, even in the gloomy morning light, I try to keep with my little morning rituals and make breakfast somewhat of a feast.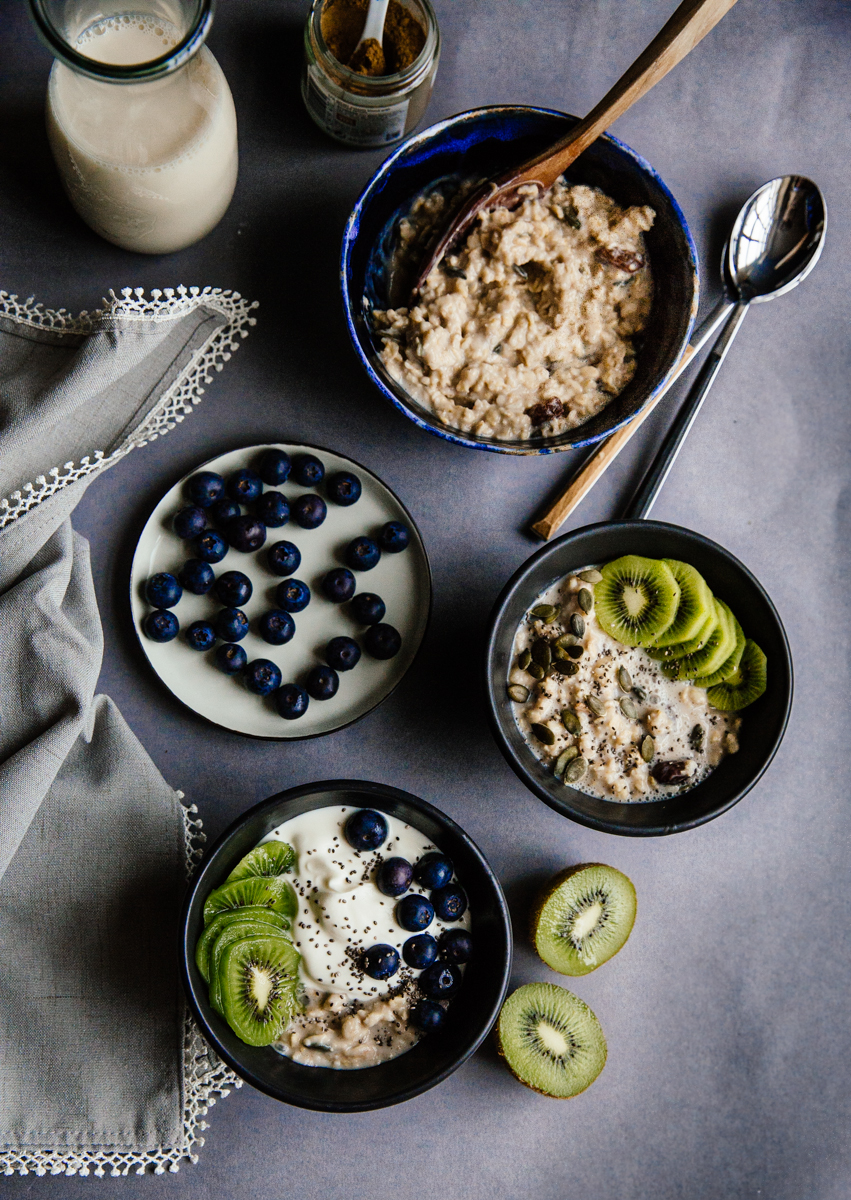 There oats are the perfect balancing act between hasty mid-week concoctions and leisurely spent, prolonged weekend meals. They come together in a heartbeat (5′ cooking and 7′ prep, including toasting the oats and seeds for additional flavour and texture), yet they are hearty, delicious and nothing like store-bought varieties. Make them any way you please, adding different spices, nuts, seeds, fresh or dried fruit. The only limits, should you choose to pose any, are the season, your pantry and your appetite. And those, I believe, we can quite effortlessly navigate. Here, I've added a touch of enchanting garam masala to add flavour and rich depth and combined the oats with banana, crunchy pumpkin seeds and soft dried cherries, which turn irresistibly plump after cooking.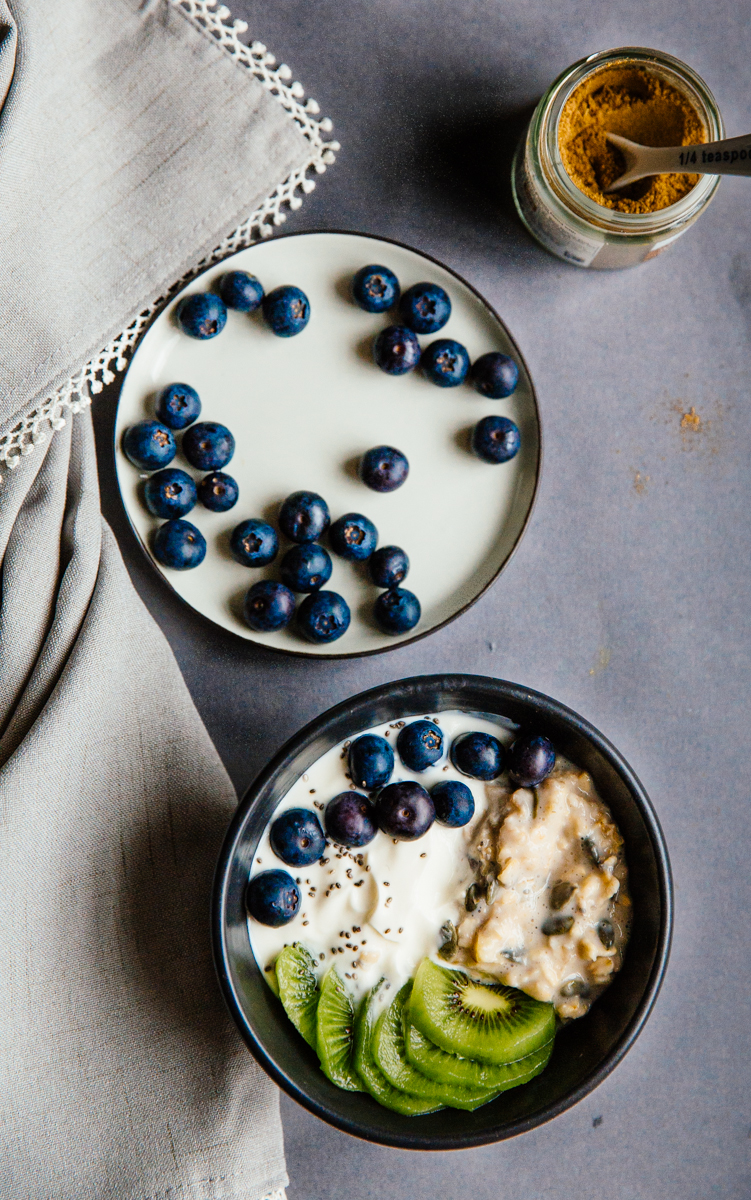 Free from sugar or artificial ingredients of any kind, they can last you almost a week; and every morning, should you feel like it, you can dress them up differently: fresh fruit and roughly chopped nuts, toasted coconut flakes, a drizzle of sweet honey or a glug of maple, a sprinkle of additional seeds,  a dollop of tahini, or even a sprinkle of sea salt flakes- really, anything which will make this breakfast dish your very own everyday feast.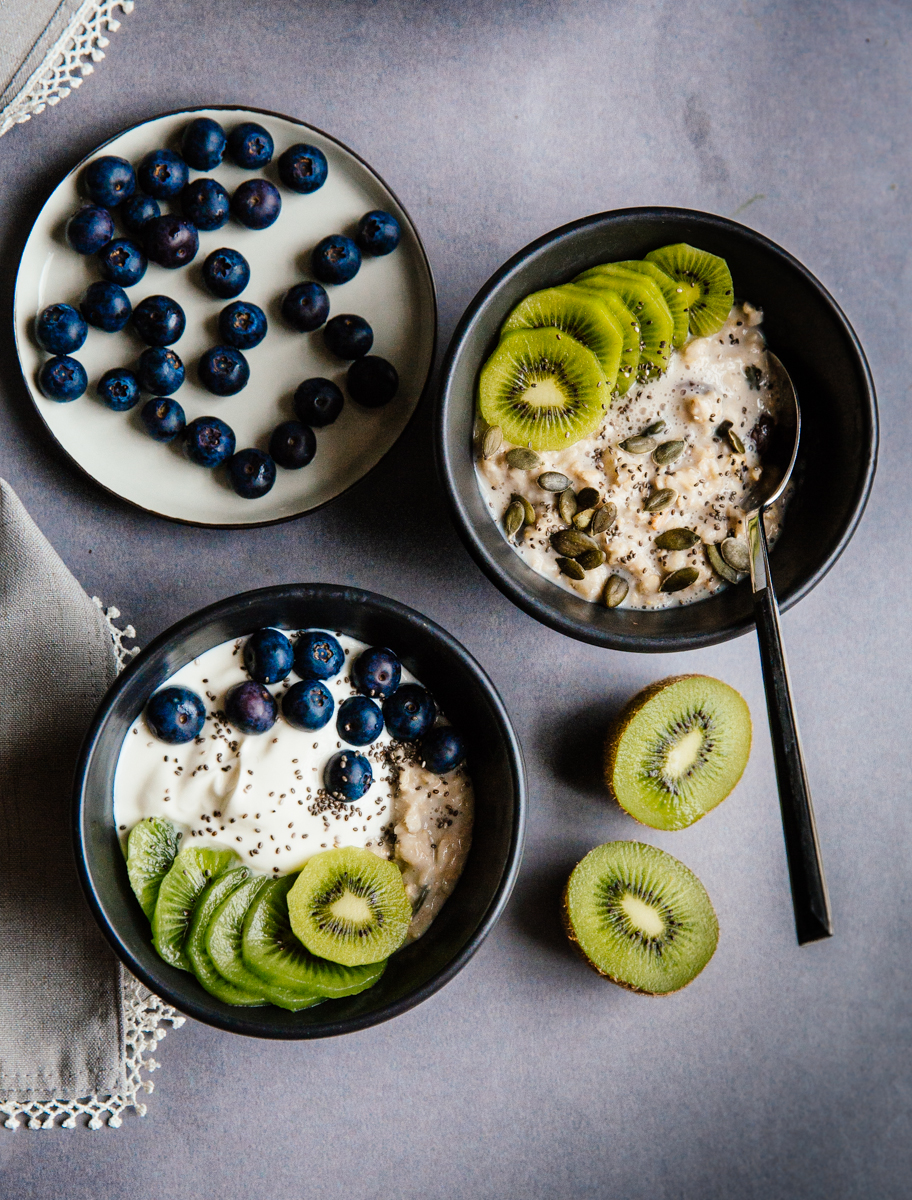 Garam masala, pumpkin seed & dried cherry oatmeal
WHAT (for 6 medium portions)
2 cups old fashioned oats
2 tablespoons pumpkin seeds
1 large ripe banana, mashed
2 cups & 2 tablespoons almond milk (or more, to your liking)
1/3 cup dried cherries
1/4 teaspoon garam masala spice
to serve: fresh fruit, seeds, chopped nuts, extra milk and/or yogurt, honey or maple syrup
HOW
Place the oats & pumpkin seeds in a large non-stick pan over medium heat and toast until fragrant- about 5′.
In a large, microwave safe, bowl combine the banana, milk, cherries, garam masala, salt and toasted oats and seeds.
Cook in the microwave for 2 1/2 minutes on 800W; take out, stir and then cook for another 2 1/2 minutes.
Spoon into bowls and serve according to taste.
Any remains can be kept in the fridge for up to a week. To serve, simply spoon into a bowl, add a generous splash of milk and microwave for 1′.