Love at first bite: this super healthy, super quick date, hazelnut & coconut fudge is the perfect little treat for your loved ones.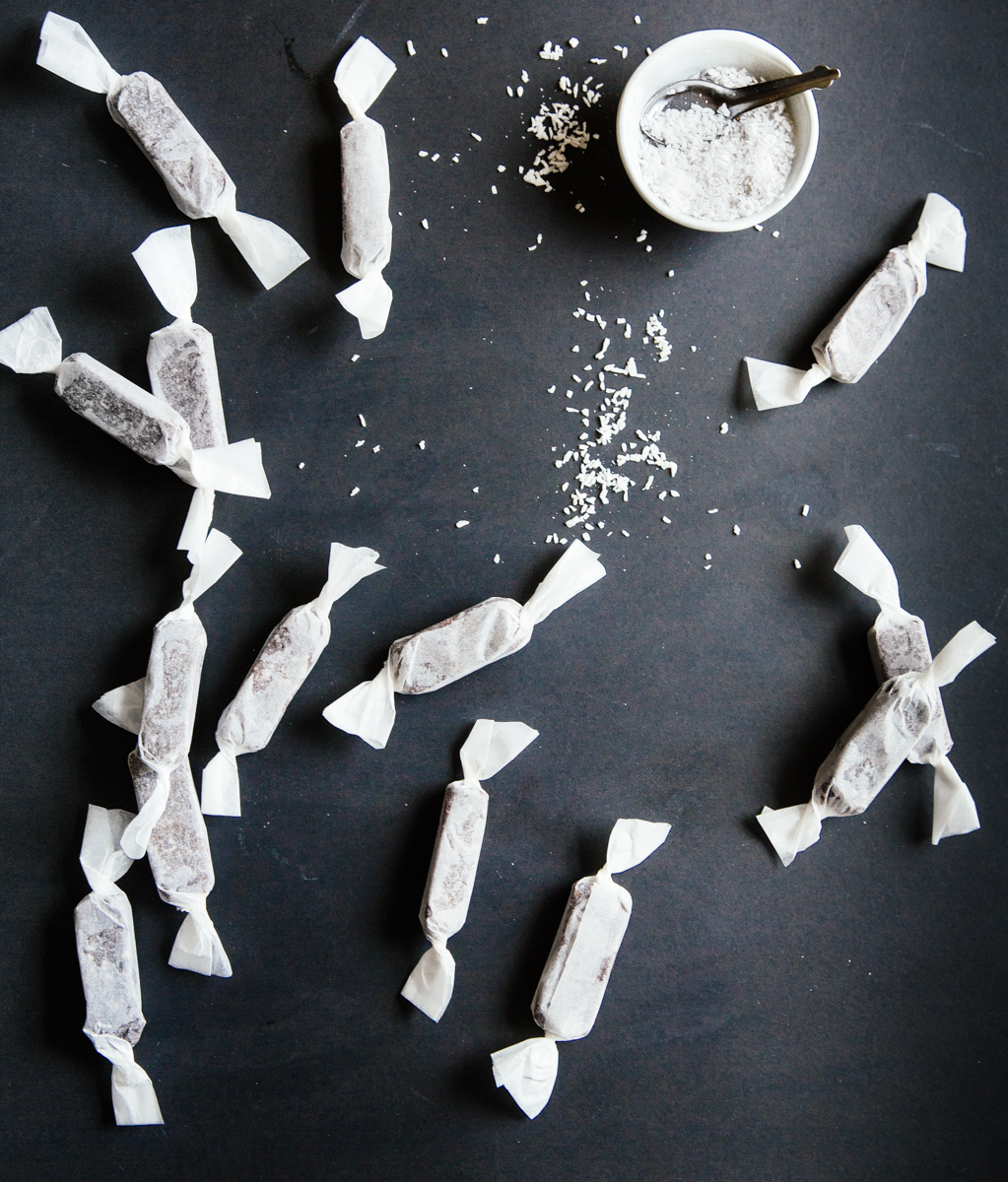 I believe I have already mentioned here my affection for Valentine's Day celebrations. It's a silly day and these are silly sentiments, really, but I am holding on to both with a somewhat nostalgic persistence. I am not quite sure what being a 'romantic' entails nor can I put in precise words my definition of a romance. Yet, I have the persistent and almost fantastic certainty that my parents share a love which is both one for the books and messily and reassuringly ordinary. I like to think that Mike's and mine romance shares both these attributes and somehow balances between the overwhelmingly extraordinary and the comforts of a serene routine.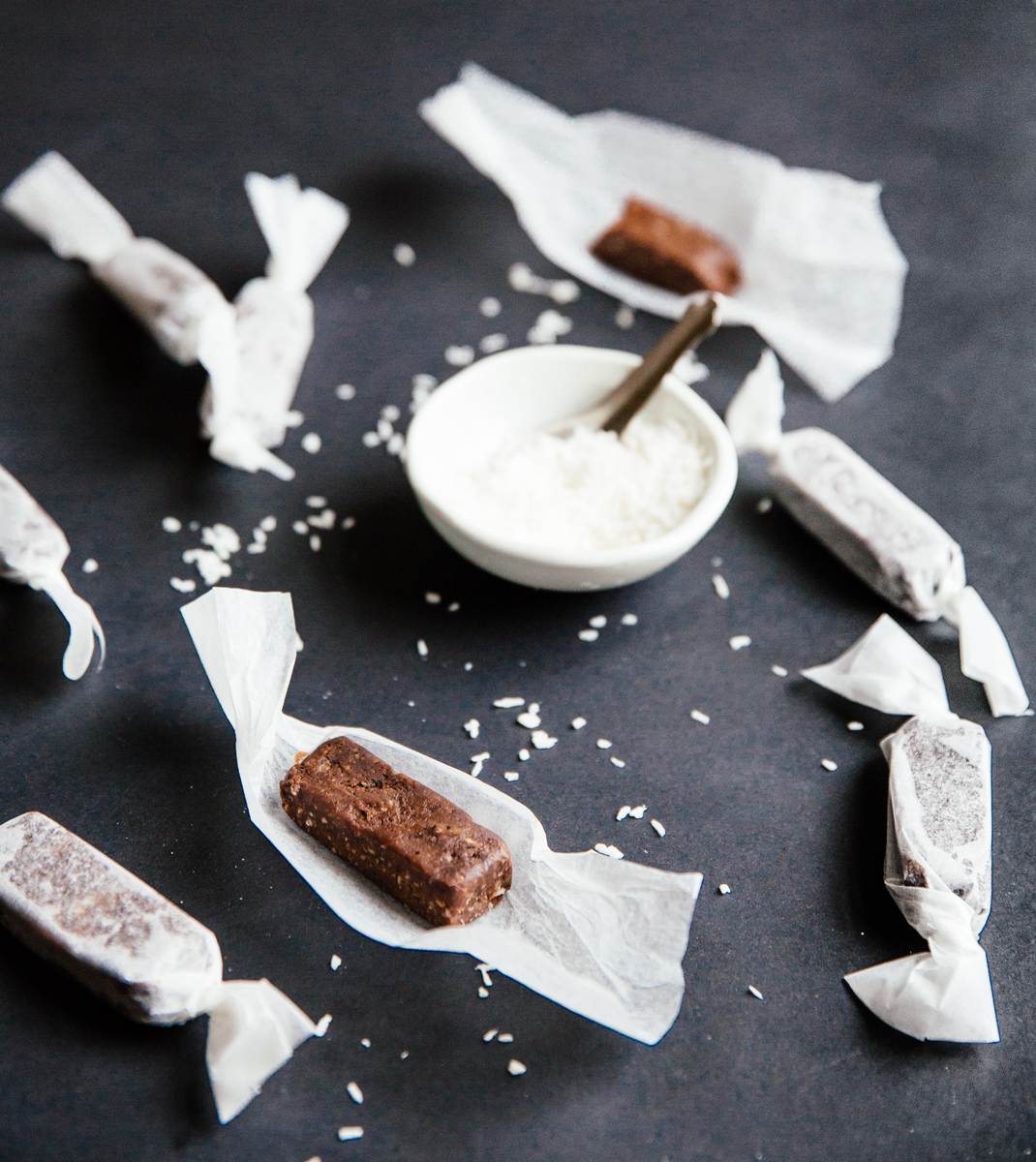 In addition to thoughts on romances -mine and others'- and their many manifestations, their significance and fragility, Valentine's Day also brings forward thoughts on other loving relationships. Like those with siblings or dear friends, connections which are possibly less intense, possessive and demanding, but still very precious and very dear. I've been very fortunate share my life with such companions and their true significance I've come to truly measure more in the last few years.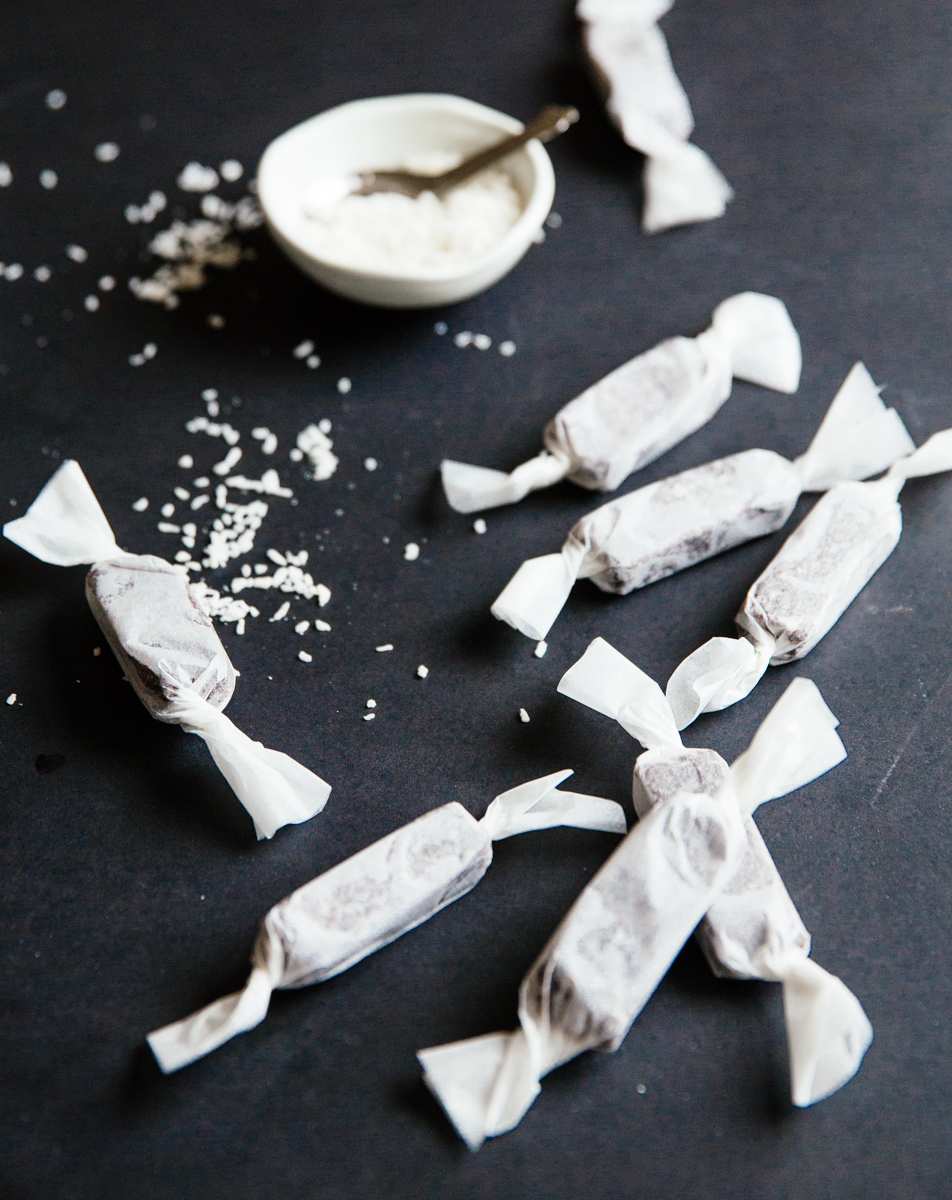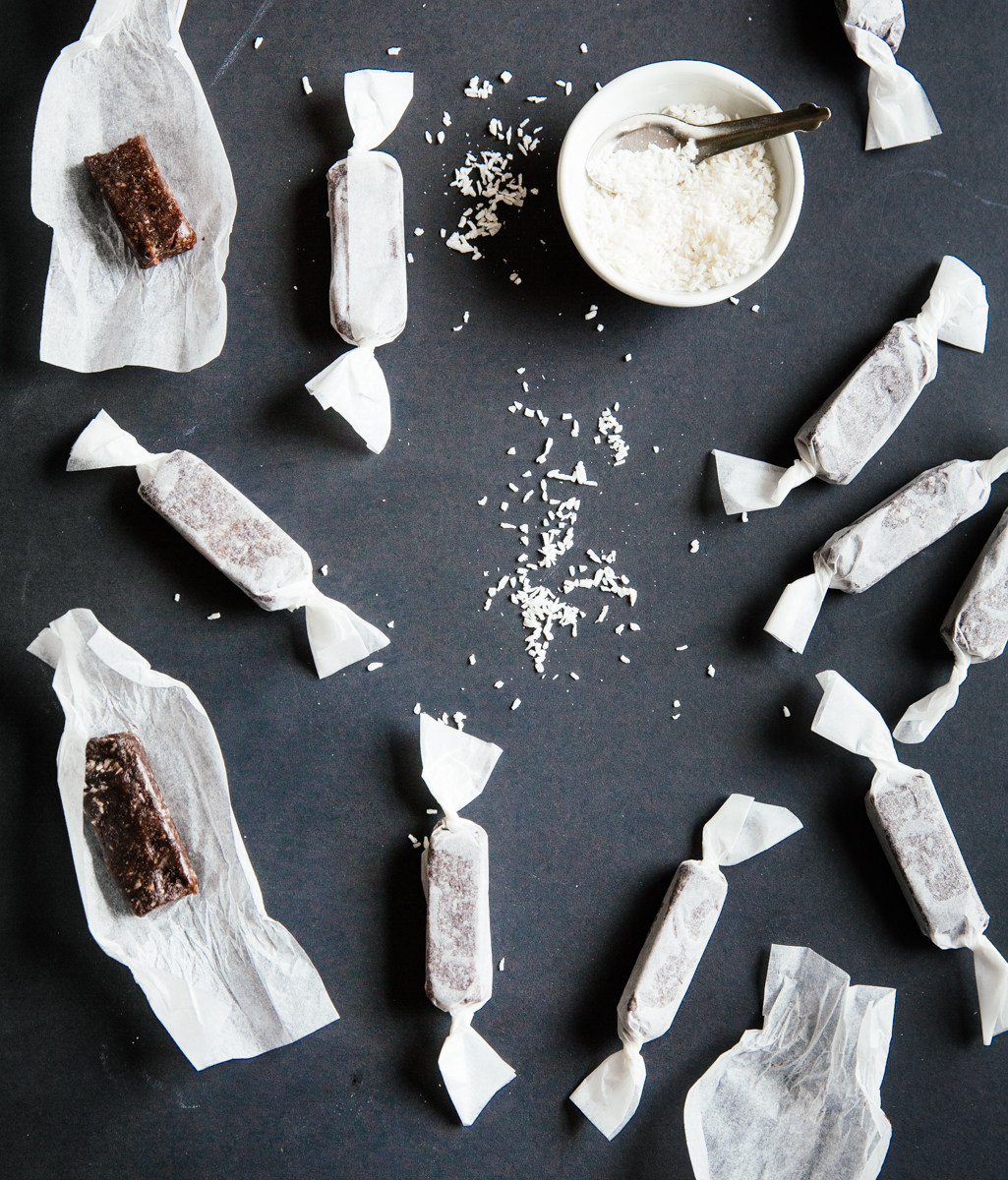 Apart from my twin sister, my true one and only (and a witty, cynical and deeply sentimental romantic), there is also a number of ladies in my life; our love story is made possible through sharing similarities and differences alike, and is one filled with many smaller stories, humour, gossip and deep affection for one another. This little date, hazelnut & coconut "fudge" is for them.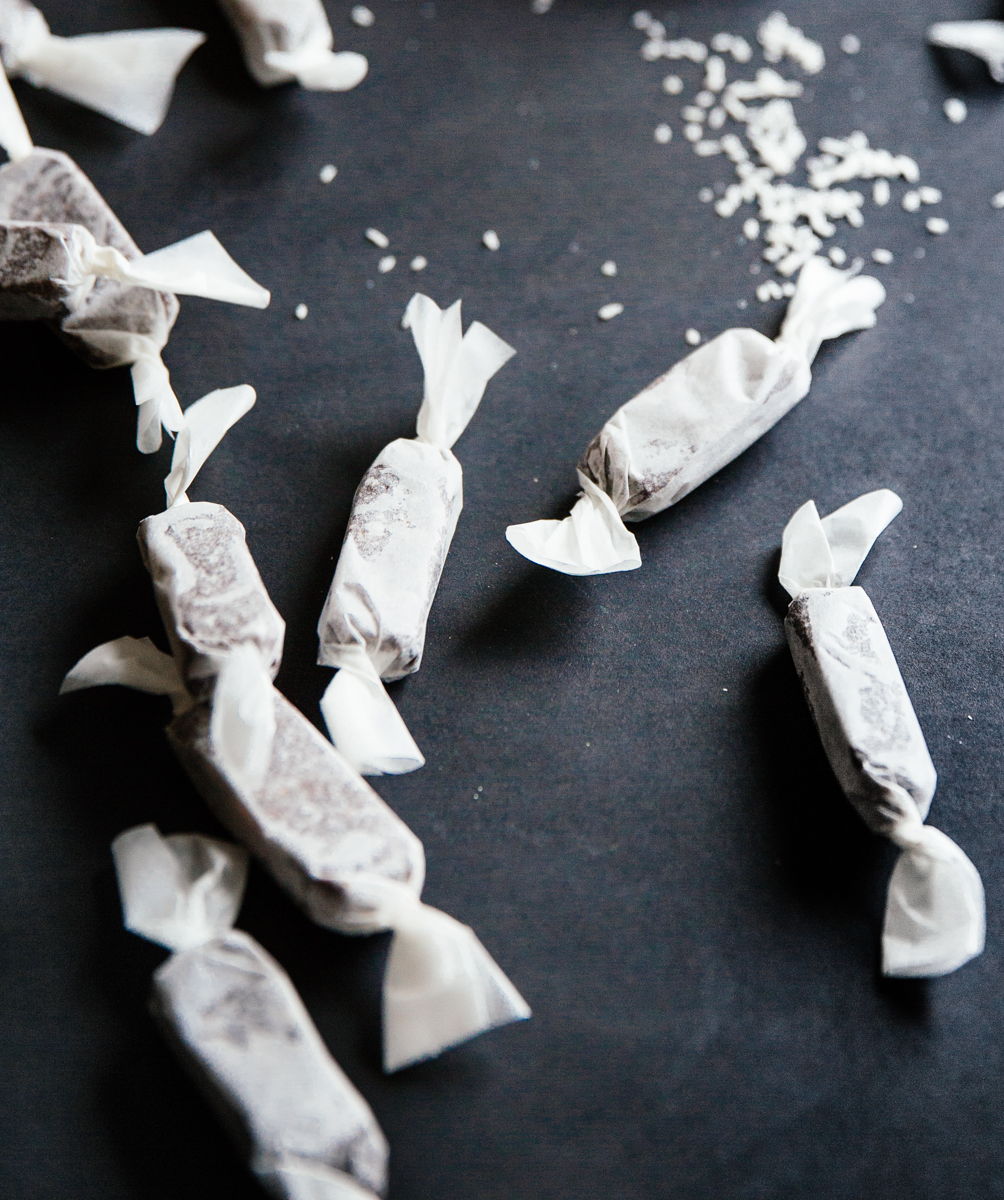 Date, hazelnut & coconut fudge
WHAT
3/4 cup blanched hazelnuts
200 gr Medjool dates
2 tablespoons cocoa powder
1 tablespoon runny honey
1 tablespoon unsweetened desiccated coconut
1/2 teaspoon coffee extract (optional)
HOW
Place the hazelnuts in a food processor and pulse until small crumbs form; pit the dates and add to the nuts, along with the cocoa, honey, coconut and coffee extract (if using) and pulse again until all ingredients are mixed together into a sticky mixture.
Line a small pyrex pan with parchment paper and spoon the mixture in there, pressing down with the back of the spoon, to flatten the top.
Place in the freezer for about an hour to set and then remove and cut in candy- sized pieces.
Wrap each piece in parchment paper, twisting the ends, and store in the fridge