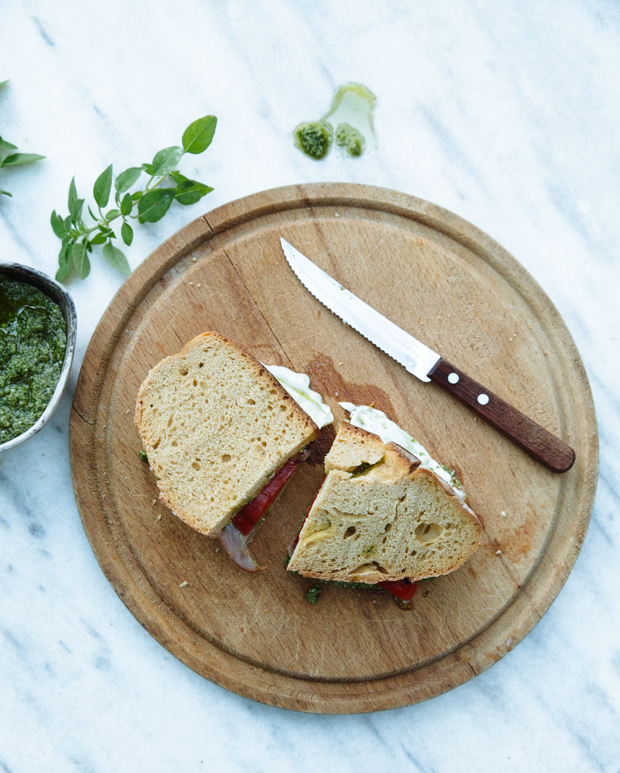 Well, would you look at this post title? Some of my favourite words ever, all together: pesto, bacon & fried egg sandwich. I could really write (and eat) this all day. And actually, I did, I spent a whole day this summer having this for breakfast, lunch and dinner. It's that good (and that easy).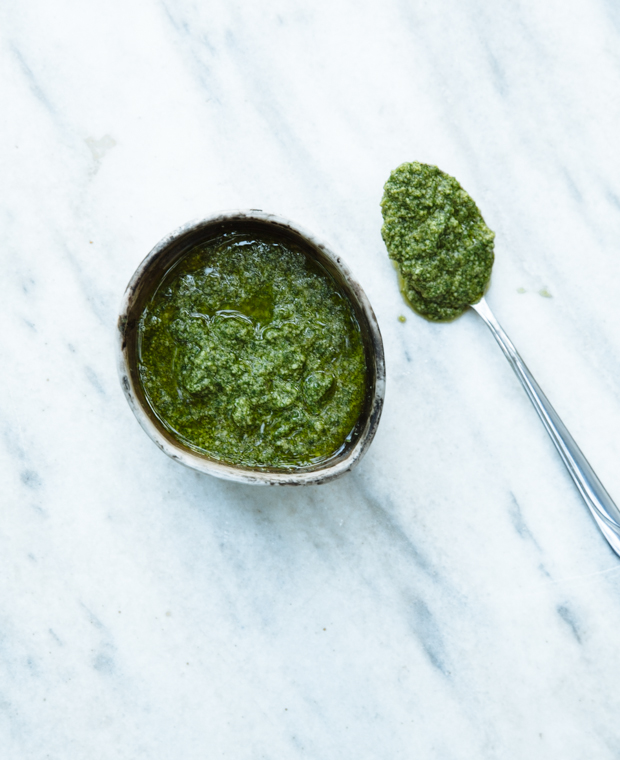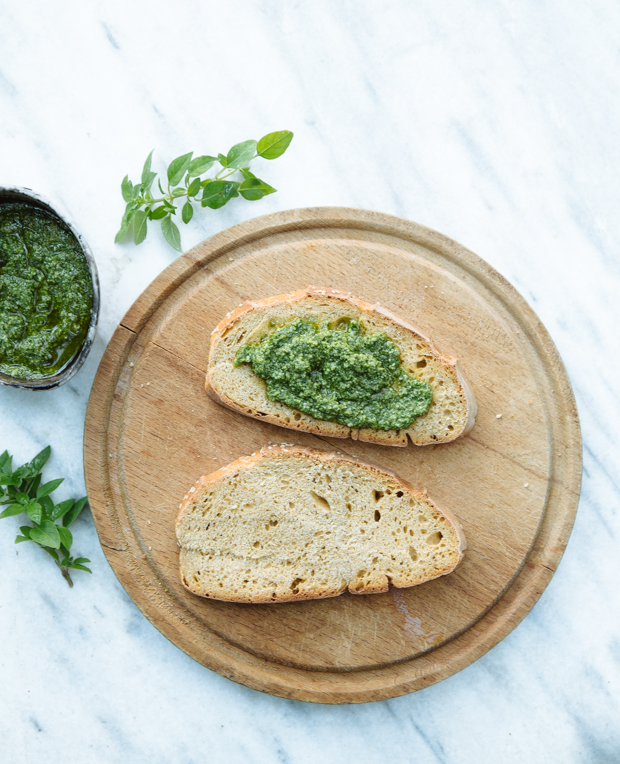 The last few recipes I've shared followed that same route: really good and really easy. Small bites, quick desserts and salads, filled with delicious late summer vegetables, lots of textures, lots of freshness and beautiful colours. Honestly, it's no surprise. See, after a long Greek summer and only a week back in London, I found myself on the West Coast, tasting super fresh and seasonal food*, mostly in sweltering temperatures. As much as I love this easy-breezy-summery way of eating, I also can hardly wait for fall food: hearty recipes, delicious and super comforting as well.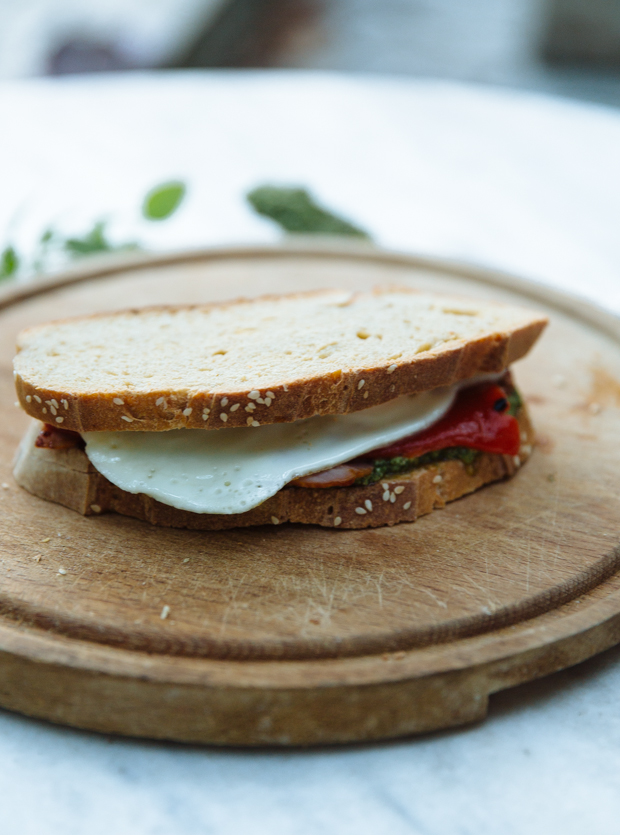 Speaking of comfort food which is also easy and fresh, I can't think of anything better than pesto. Actually, no, I can: pesto with eggs and bacon. Hear me out: lots and lots of fresh basil, pine nuts & parmesan for the perfectly delicious pesto; salty bacon slathered with some sweet honey and baked till crispy; a big slice of chargrilled, marinated red pepper and to finish things off like a star, a fried egg, tucked between two delicious slices of sourdough. You got all that? Seriously, if you can think of anything better as far as (I still want it to be summer) comfort food, let me know. I'll get on it right away. In the meantime: pesto, bacon & fried egg sandwich FTW.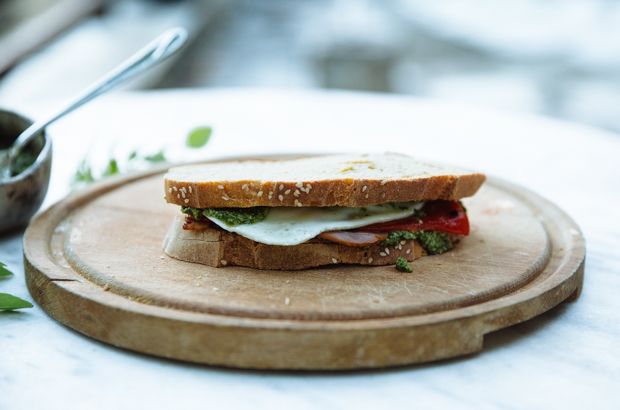 Pesto, bacon & fried egg sandwich
For the pesto:
1 big bunch flat leaf basil, washed
1/2 cup grated parmesan
1/3 cup pine nuts
freshly ground black pepper
sea salt flakes (if necessary)
1/2 cup extra virgin olive oil
per sandwich:
2 slices sourdough
1 slice chargrilled red pepper (or about 1 heaping tablespoon chopped ones)
3 slices bacon
1/2 teaspoon honey
freshly ground black pepper
1 egg, cooked to your liking (I'd recommend fried)
To make the pesto, place all the ingredients except the olive oil in a food processor and pulse until a thick paste forms. Slowly add the olive oil while the food processor runs and adjust the quantity depending on the consistency you want (you may not use all of it, or you may need more).
Coat the bacon slices with some honey and freshly ground pepper. Place a medium-sized pan over high heat and fry the bacon until crispy. Place on a kitchen paper-lined plate.
To assemble the sandwich: spread pesto on both bread slices. Top one of them with the bacon slices, red pepper(s) and fried egg. Top with the second slice of bread (pesto side in), cut in half, dig in.