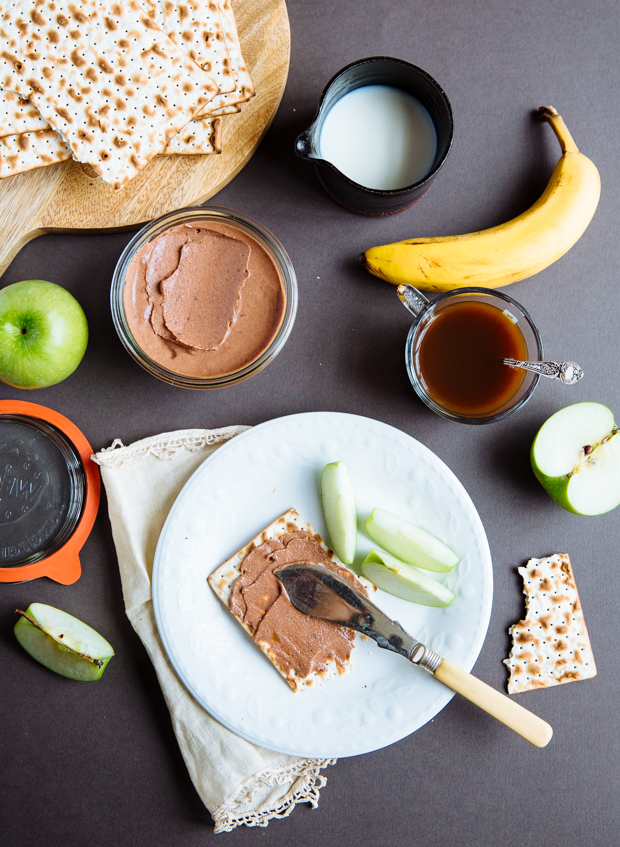 Every time I'm reunited with my sister, there are certain things that always take place (almost in this specific order): we hug and kiss (dramatically, on my part- Alkyoni is way cooler than me to gasp and whisper sweet nothings to my ear); we exchange gifts, have our first coffee and gossip enthusiastically. And then, on to the main course, our first brawl. It's loud, usually for a dumb reason and it escalates quickly. And then, like ten minutes later, we've apologised to each other, made up and are swiftly moving on to what really matters: food.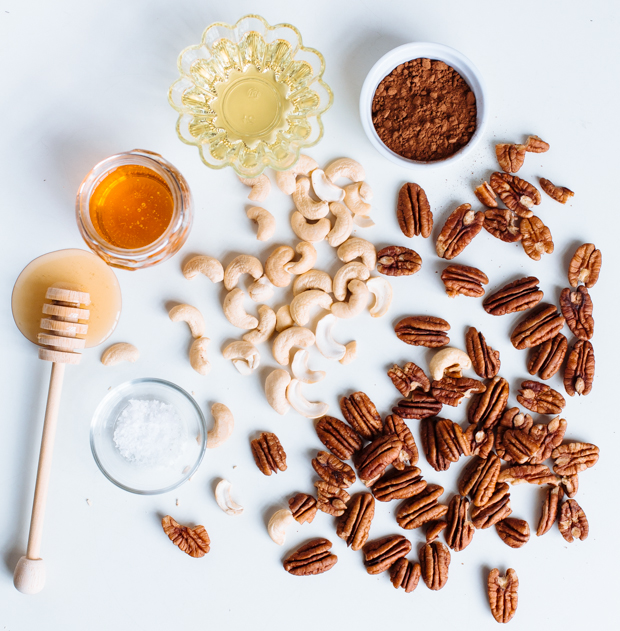 This time, we managed to combine two of our favourite activities: fighting and food talk. It all started with breakfast. As I've mentioned time and time again, I am crazy about breakfast! I enjoy it equally both in its simple, everyday form, as well as in its more decadent and indulgent weekend one, as long as there's variety.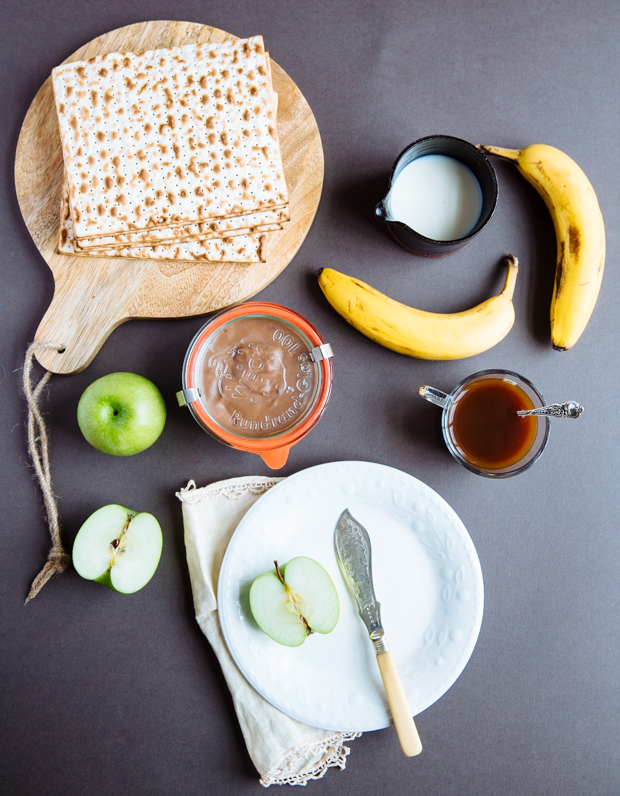 And that's where our conversation/argument/ passionate debate stemmed from: variety. Alkyoni complained about sometimes getting caught up in the same ol' granola/yogurt kinda thing. Her granola is excellent, sure, but after a few days in the row, it becomes a little boring. And breakfast should never be boring, right? It's our promise of a new day, the trigger of what's to follow, our first bite and first bit of fuel, so it needs to be interesting. Well, that was my speech, but I delivered it in the same way I tend to deliver lots of speeches: loudly, a little forcefully and in a preachy-y kinda way.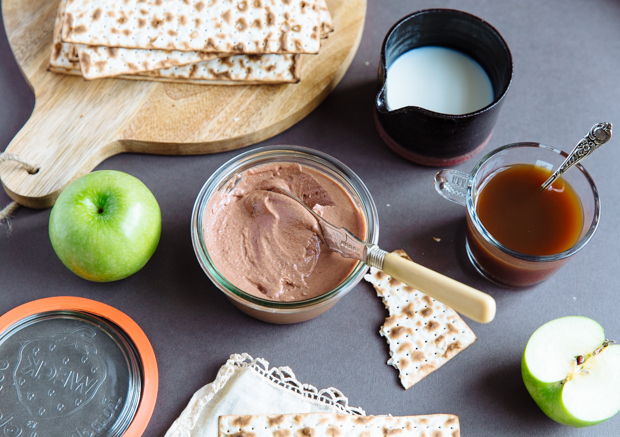 Lucky for me, Alkyoni is pretty smart (waaay smarter than me) and can let things go waaaay quicker than me. Also because the whole argument was about breakfast, and breakfast rumps all silly arguments, she decided to ignore me and pay attention to her breakfast instead: so in the days that followed, there were eggs (poached, sunny side up and hard-boiled), smoked salmon or mashed avocado on toast and tahini mixed with yogurt and sliced fresh fruit. And that's how Alkyoni fell in love with breakfast again and I ate my words (and lots of her breakfast).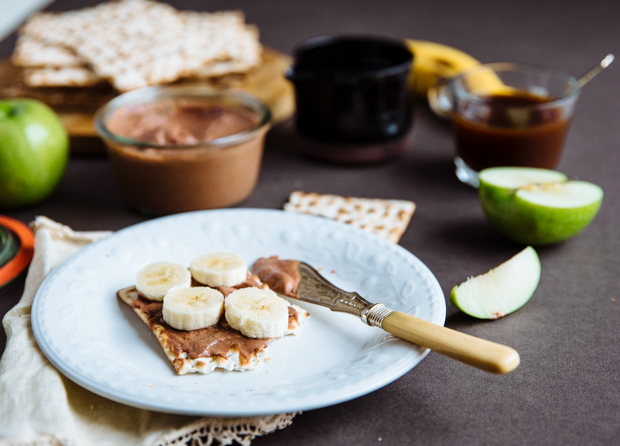 This vegan nut, cocoa & olive oil spread is another way to spice up your breakfast routine. Very lightly sweet, super creamy and packed with so much goodness to give a delicious start to your day and fill you up with enough energy till noon. Spread it on Mazza crackers (our latest addiction- so so good!) or pair it with fruit, it's delicious either way. Make a big batch, store in the fridge and make breakfast, not war.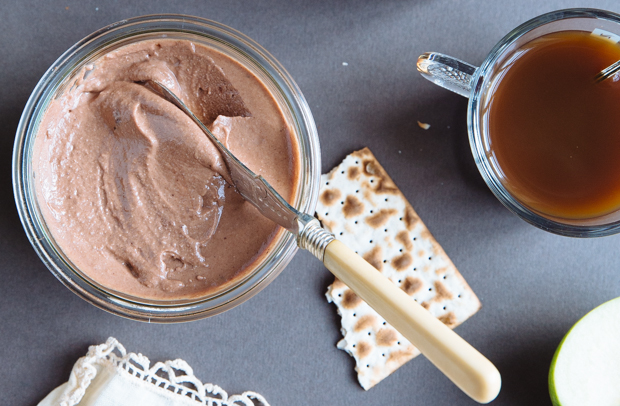 INGREDIENTS
1 cup cashews
1 cup pecans
6 tablespoons organic honey
2 tablespoons good quality cocoa powder
1 large pinch of sea salt
1/2 cup extra virgin olive oil
Add the nuts in a food processor and pulse until crumbled. Add the honey, cocoa and salt and pulse again to create a thick paste. Gradually add the olive oil, while running the food processor on low and stopping to scrape down the sides. Taste and adjust the sweetness and consistency to your liking (add some honey or an extra drizzle of olive oil) and place the spread in a jar or container. Store in the fridge for up to five days.