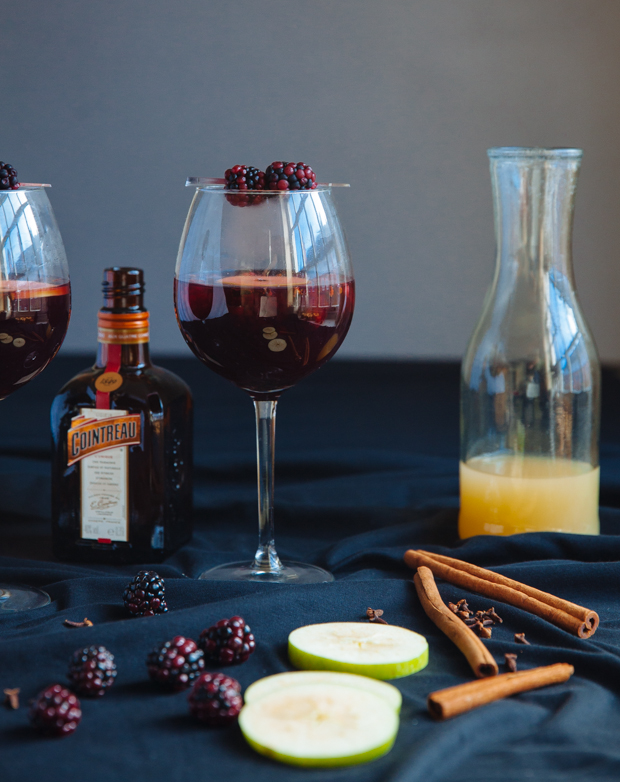 It's proper winter here in London. It's cold and windy and you need about a bazillion layers in order to step out but not freak out (at least I do). I hate the cold, but let me tell you, I LOVE winter! Maybe not as much as say, autumn and all its beautiful colours; or summer and its perfect vegetables & fruit and all the ice-creams and time spent at the beach; I love winter because of the coziness that comes with it. It's the season that invites gatherings at home, heart and body warming meals, decadent desserts and comforting drinks.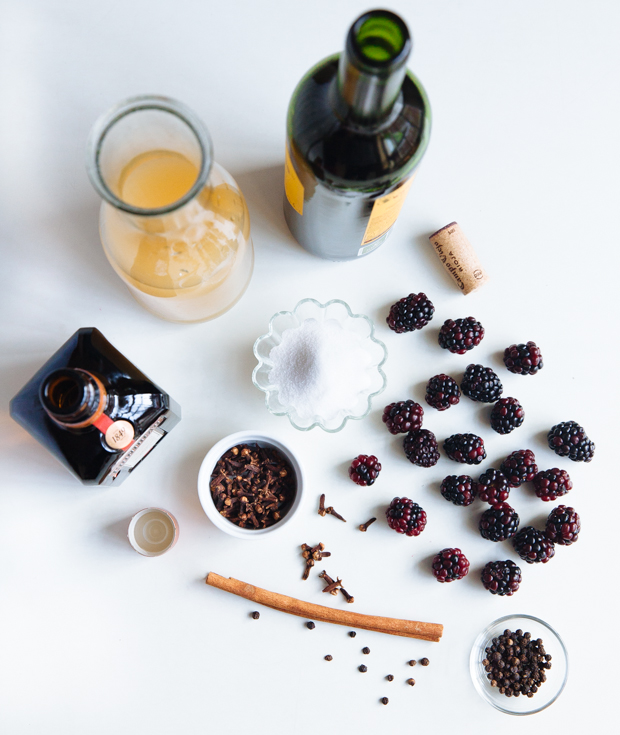 Speaking of drinks, winter is also the perfect time for mulled wine! Gorgeous in colour, oozing familiar, festive smells, delicious, warming and the perfect excuse to use spices (maybe second to cake- cake is always the perfect excuse for everything).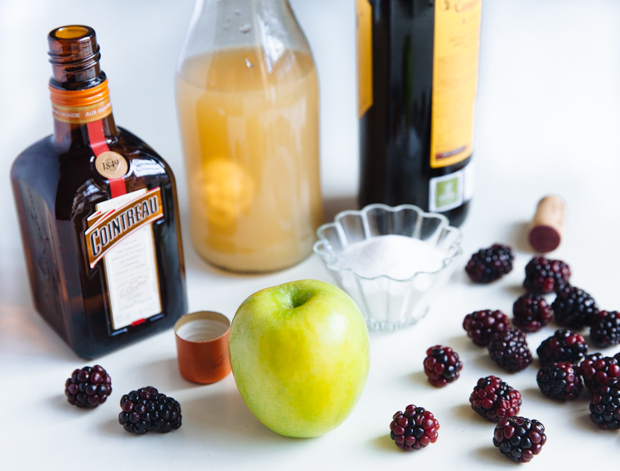 Even though I usually prefer wine in its simplest form, without any additions, this mulled wine has my heart: it's spicy and fragrant, sweet, quite addictive and very season-appropriate. Flavoured with cinnamon sticks, cloves (absolute winter darlings) and black peppercorns for a little kick, a heavy dose of tasty apple juice and a good splash of Cointreau (by far my favourite booze to use in the kitchen, super versatile and delicious) and topped with  fresh blackberries and apple slices.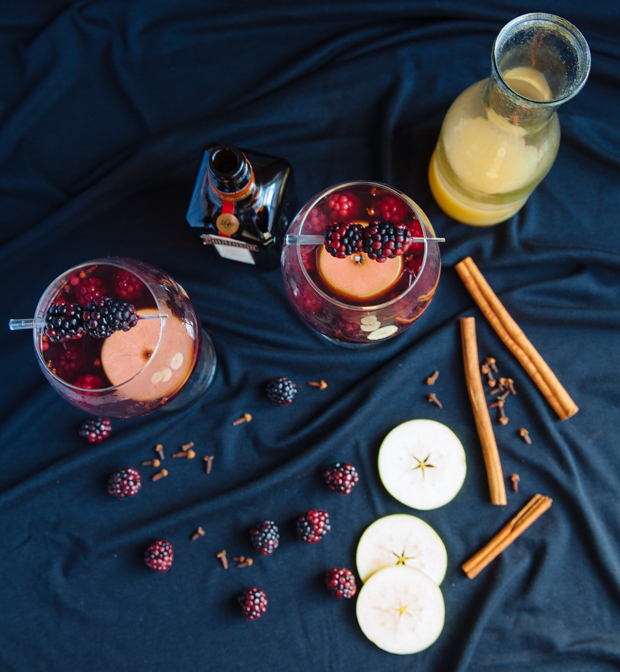 Aren't blackberries the most beautiful berries? Almost black and red and purple, shiny and perfect, they are delicious both on their own, but also added to desserts and sauces. Here, they are not only sitting looking pretty, but are also perfect paired with the crunchy apple slices. Spices: toasted until fragrant; wine, apple juice & sugar: added to the party and simmering until it's time for the best part: Cointreau, blackberries and apples. Damn! Welcome, winter. We're ready for you.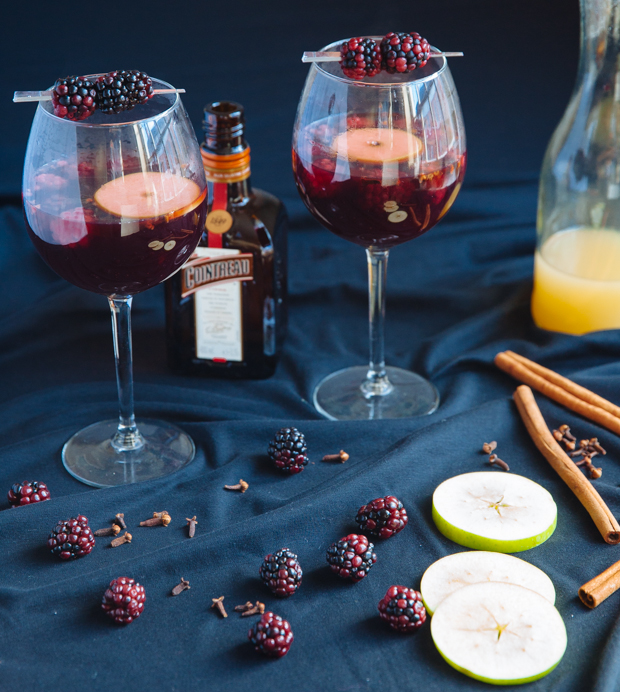 Blackberry Cointreau mulled wine
1 small cinnamon stick
1/2 tablespoon cloves
1 teaspoon black peppercorns
1 bottle dry red wine
1/2 litre good quality apple juice (I highly recommend this one)
1/3 cup caster sugar
1 1/2 tablespoons Cointreau
3/4 cup fresh blackberries
1 apple (Granny Smith or Golden Delicious), sliced
to serve: extra blackberries (optional)
Place the cinnamon, cloves and peppercorns in a large pan and warm over medium- low heat until fragrant and toasted (about 4′). Add the red wine, apple juice and sugar and simmer until the sugar is dissolved, about 15′.
Remove from the heat, add the Cointreau, blackberries and apple slices, let it sit for about 5′ and serve.