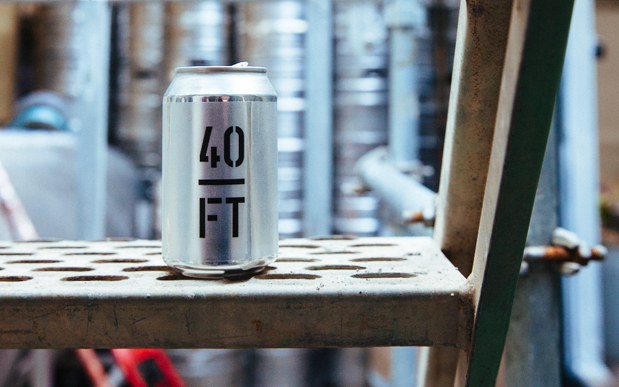 First I met the Irish, Steve (founder of Root & Bone), then one of the Swedes, Andreas. They're both photographers, working at the large Dalston studio where Mike often spends the better part of his day (and night). Both are funny, sweet and polite and, as I find out soon after, they're also making their own beer. How awesome is that? Since I'd never met any beer makers before, I naturally wanted to know more.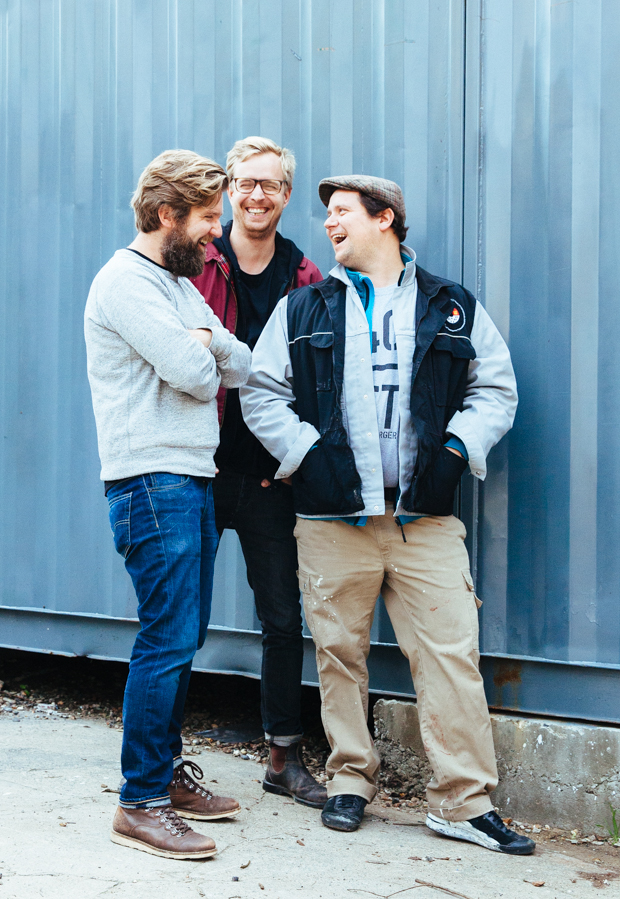 So, a few weeks ago, I found myself in Dalston, at 10.30 on a slightly gloomy morning, camera and notepad in hand, ready to talk beer. There was a lot of talking, but, most importantly, there was even more explaining and a very detailed walk-through of the brewery by Ben, their head brewer. My knowledge of chemistry is embarrassingly limited and has only slightly increased over the past couple of years through my baking endeavours. Still, Ben was so patient, enthusiastic and eager to share the whole process (and a couple pints of their Pale Ale and Lager) with me, I left the brewery a little wiser and very pleasantly tipsy.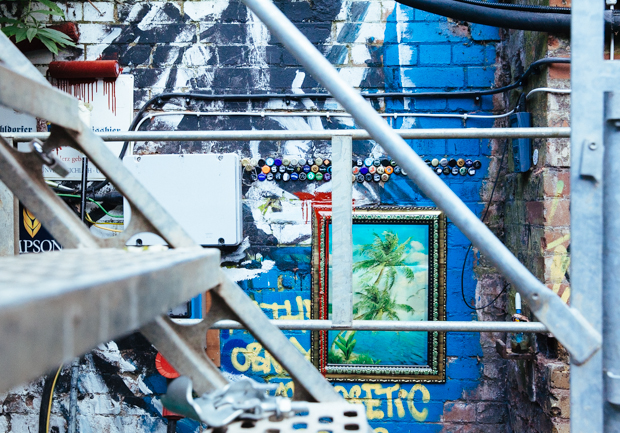 So here's how the whole story began: about three and a half years ago, Andreas, Steve and Andreas' brother Frederic, all beer lovers and curious minds, took a day-long course in 'beer-making at home'. It gave them a basic insight into the whole process, but mostly left them wanting to know more. So soon after, they had a go at making their own.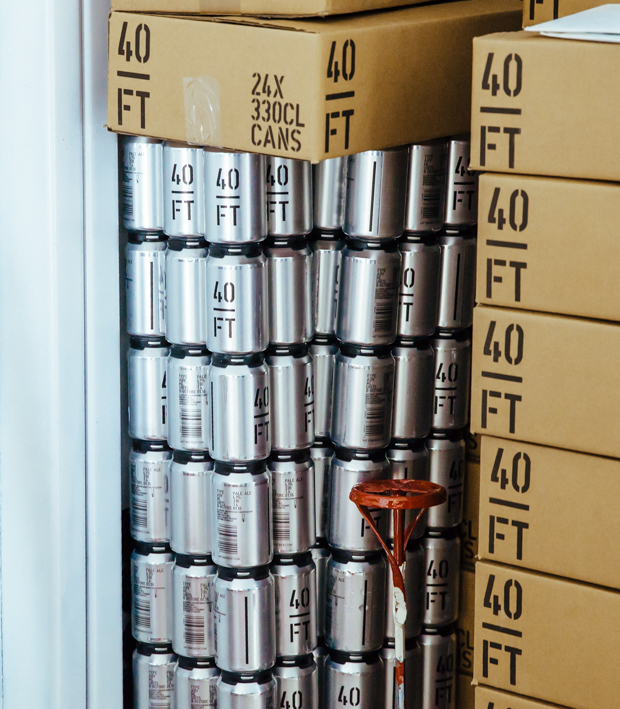 Their first beer was a Pale Ale and the first time they tried it was quite a celebration, shared with close friends over Indian takeaway. It was such a 'satisfying and empowering experienced', that they decided to pursue it further. They drafted a business plan in 2014, had their final meeting in January 2015 and, using their own savings and a small business loan, they started 40ft Brewery soon after.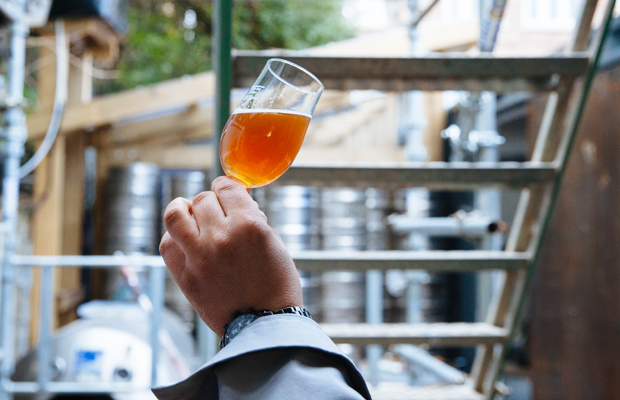 Their cool name is inspired by the brewery itself, which consists of industrial containers measuring- you guessed it- 40ft long. The logo and overall design perfectly mirror not only said containers, but also the setting where the idea was first conceived (Dalston) and the location where the brewery has taken form (the large backyard of the Dalston studio where they are working, amongst tall gray buildings and rooftops): 'since the beer emerged within this specific environment, we decided to use it and make it work to our advantage'.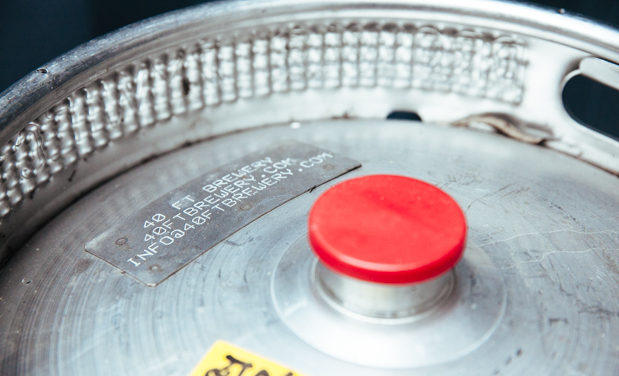 40ft is an absolute collaborative project. Steve and Andreas are handling the overall branding and image building of the company; Frederic is in charge of developing the brand's application, taking full advantage if his engineer's mindset; and finally Ben, formally trained in Cologne and having worked elsewhere as a head brewer, is the brewing genius behind 40ft. He came up with the final flavours of the beer and since they all share similar tastes, they decided on a product which would be 'well-balanced, yet complex', with flavours which would work well together.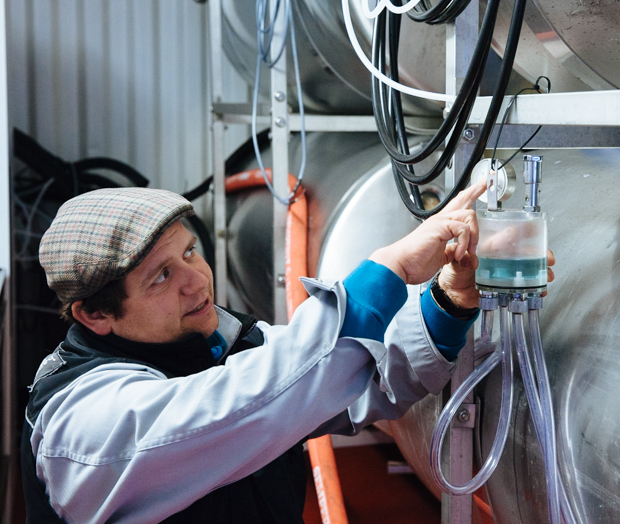 For the time being, 40ft produces two varieties and works hard to perfect them. The Pale Ale has an intense yet not overpowering taste; it's made of rye and imperial malt and four kinds of hop (2 British, earthy and spicy, and 2 more tropical California ones). The Lager (which they pronounce the German way, ladger), is made following the traditional German process. It's lighter, made of Lemon Drop hop and using 100 % summer barley, leaving a lasting and very pleasant citrus finish.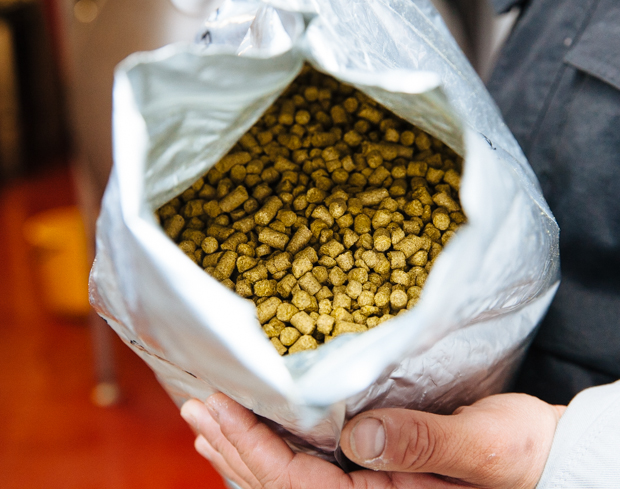 Both the Lager and the Pale Ale are of course perfectly satisfying on their own, but also pair well with food; The Lager's pleasant taste is easy to pair with most dishes, as it would not overpower other flavours. The Pale Ale on the other hand has a more complex flavour profile, but because of its tropical aroma, would be a perfect fit for spicy food. I used it in these baked nachos along with lots of cheese and it turned out to be the perfect addition and currently my absolute favourite thing to eat.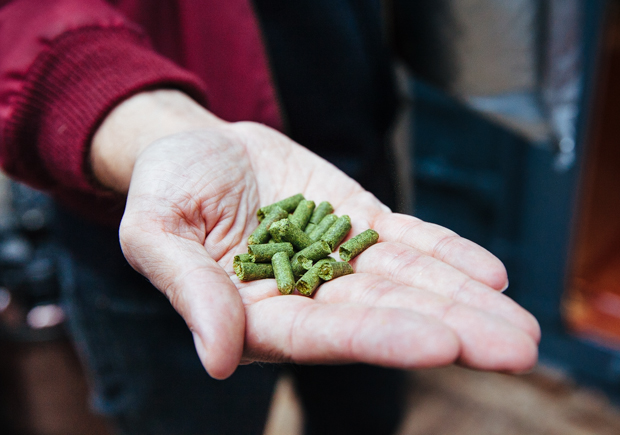 As a yet small brewery, for the moment 40ft mostly supply the area close to the Brewery. Their plans to expand however seem to progress along with the scene: while initially quite limited, for the past five years or so it has exploded, along with city's wider artisan scene. Apart from personal satisfaction, the guys are very optimistic about home-brewed beer in general. And London seems to be an excellent context for what they do, as 'producers are more investing (both emotionally and financially), so they really put some effort into their beer'. The customers at the same time are 'more educated and curious about new flavours and distinct products'. While many pubs still only carry beers of mostly limited flavour profiles, things are slowly changing, mostly because of individual interest and people supporting the industry in its more local and small form. Especially in East London (which is 40ft's main turf), there are lots of small breweries, among which there is a strong communal sense, with members sharing tips and materials and supporting each other.
Find the beer here:
Read on for Andreas' food preferences: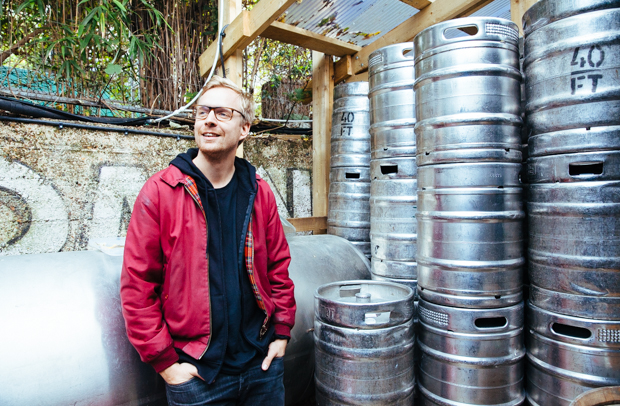 3 favorite ingredients: garlic, coriander, cheese
What do you always have in your fridge? eggs
Go- to snack: cheese sandwich
Which ingredient do you consider overrated? bananas
3 favourite places to eat in London: Gujarati Rasoi (Vegetarian Indian, Dalston Kingsland), Mangal 1 (Turkish, Dalston), St John (for the best offal dishes, Spitalfields)
3 places you go to for your grocery shopping: local Costcutter, Ridley Road market and farmers markets
Favourite food memory: Hasselback potatoes! On our birthday, our Mum let us decide what to have for dinner. I always chose hasselback potatoes, the true king and queen of potato!