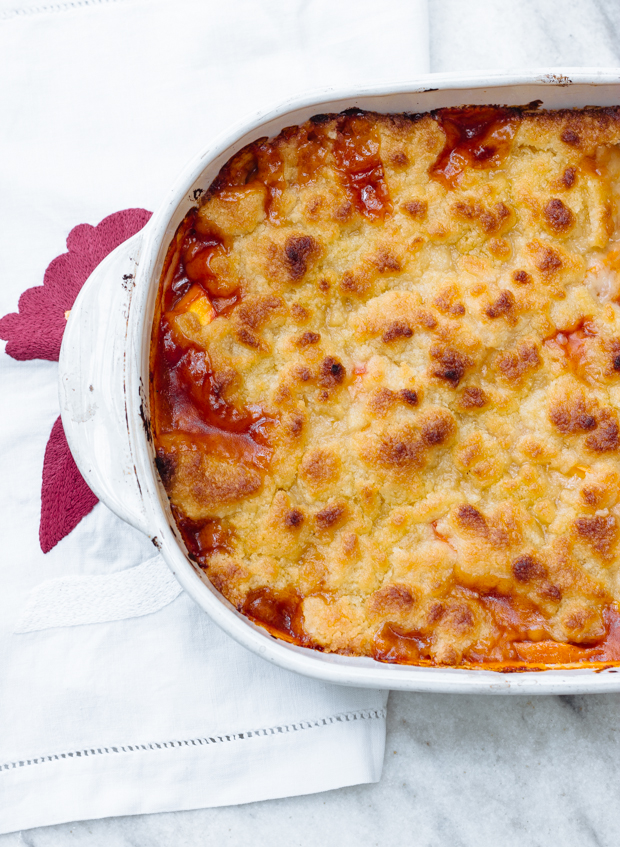 Stone fruits are my go-to, especially towards the end of the summer. They're not as striking as watermelon and melon, not even as fancy as grapes or figs. But they're just as pretty, just as tasty and around late August, when I've had way way too much of the above, I start attacking peaches, nectarines and apricots. I prefer them when they're just ripe, still holding a little bite and just the right amount of juice.
As much as I love them fresh, I also like adding them into salads or desserts. I usually make pie, but this time, I thought I'd make a slight detour. See, it was the last hot days I'd enjoy for probably another year, there was a beach waiting for me, hence I was in no mood to make, chill and roll out pie dough, as much as I love it (and I do, I really do). So it had to be something similar, but easier, quicker. A pie/cobbler/crumble hybrid, one where beautiful stone fruits would be stars, highlighted appropriately by delicious bits of sweet buttery dough.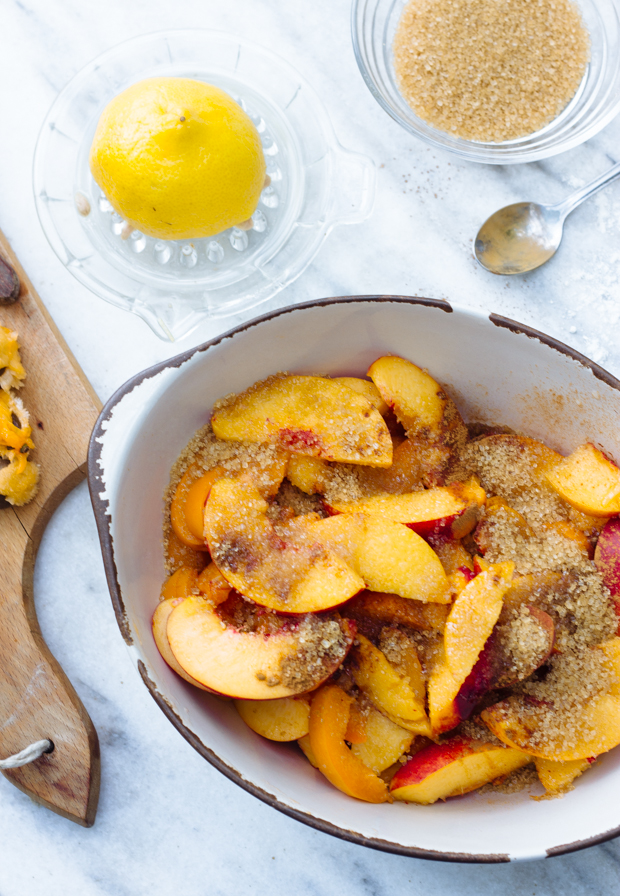 So I made just that: I sliced fruit, I tossed them with a little sugar, some lemon juice and a pinch of cinnamon, to bring forward their sweetness and aroma. Them I made the laziest doughy mixture and dropped spoonfuls of it on top of the juicy fruit mixture. I baked it just enough to make the top bubbly and golden brown, leaving what's underneath soft and slightly gooey.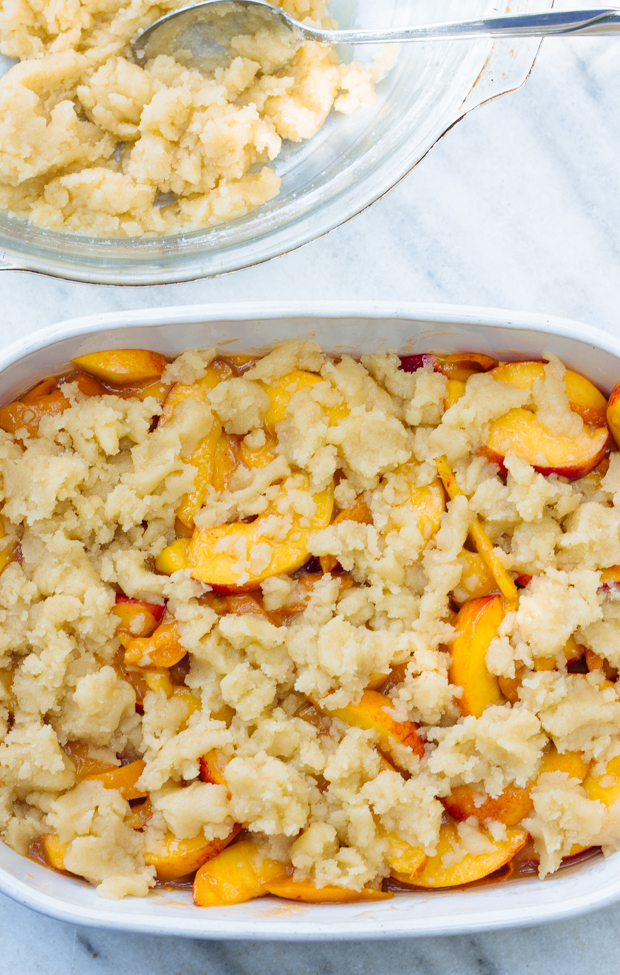 And that was that. And it was perfect with vanilla ice cream scoops on top. And I had most of it straight from the baking dish, almost straight from the oven. And I had too much and was too lazy to go for a swim afterwards. And life was good- life was good regardless. That's what stone fruit combined with dough will do to you. So do it. Just do it.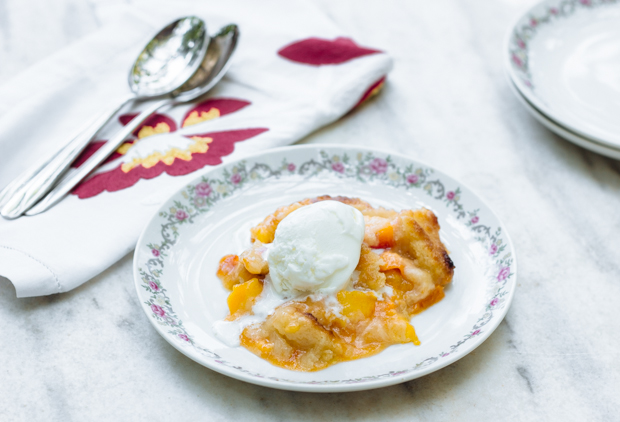 INGREDIENTS
6 medium apricots, washed, stoned and sliced thickly
3 nectarines, washed, stoned and sliced thickly
1/2 cup granulated sugar
2 tablespoons lemon juice
1 teaspoon cinnamon
for the dough:
1 1/2 cups all purpose flour
1 1/2 cups granulated sugar
3/4 cup butter, melted and cooled
a pinch of salt
Preheat the oven to 175C (155 for air).
Toss the sliced fruit with the sugar, lemon juice and cinnamon, pour into a baking dish and set aside while you're mixing the dough ingredients.
Combine the flour, sugar and salt and add the butter slowly, to form a dough of sorts- it will be smooth but not sticky.
Add dollops of the the dough on top of the fruit and put in the oven for 30', or until the top is golden brown and set. I like mine gooey on the inside, but if you like it more set, you can bake for a little extra time.
Allow to cook slightly and serve with vanilla ice cream.