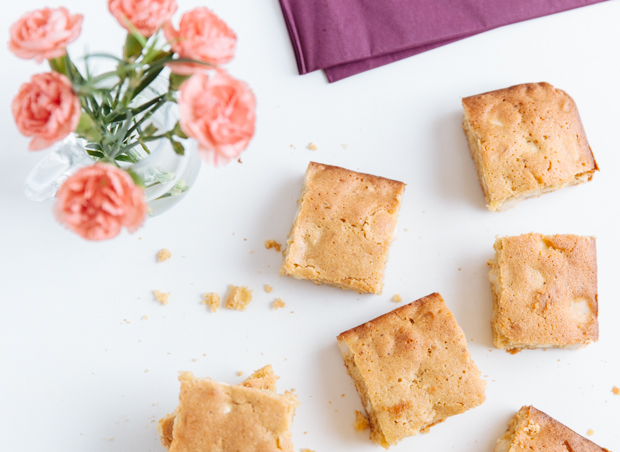 This has been quite a roller coaster of a week; lots of work, lots of nights out, midweek drinks combined with too-early wake-ups, a lot of gloom and a little bit of sunshine. You get the picture. Kinda. I kinda get it too, as most of it went by too fast and looking back it seems quite blurry.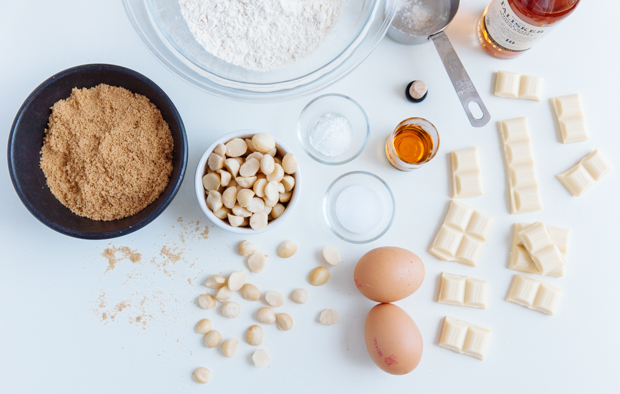 But today is Friday. And Friday is the most hopeful and potentially excited day of the week for me. It marks the end of the work week, sure, but it's also the gateway to that magical place called 'the weekend'. Now, most weeks I envision that my weekends will be legendary. Epic. Including lots of glorious food, lots of friends, lots of naps and lots of time spent doing absolutely nothing. Some times, they are just that. Most of the times thought, they sprint right past me, I blink and it's Sunday night and I'm kinda tired and kinda overwhelmed by the prospect of Monday.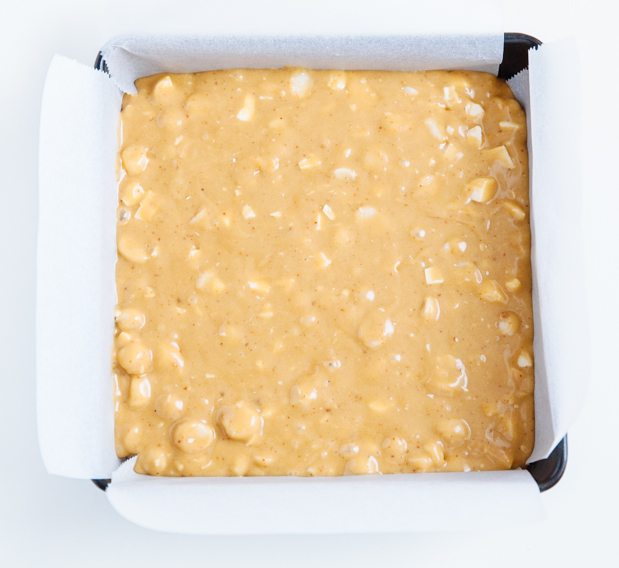 We can't have it all in just one weekend- most of the time. But we can at least have one kick ass dessert, one that'll hit all the right notes, one that'll be easy to make and even easier to eat, one that'll be pretty and satisfying enough to make up for all the other things we can't have. We can at least have blondies is what I'm saying.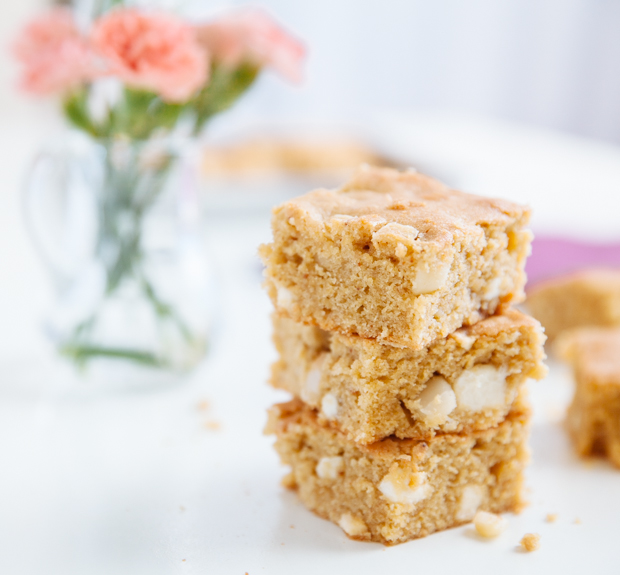 We can have delicious, sweet white chocolate, pretty, crunchy macadamias and strong whiskey, all combined with lots of browned, nutty, super fragrant butter. I really don't think we need much else.
I'm not sure how I'll feel come Sunday evening, but for the time being, all these seem more than enough. Have a great weekend!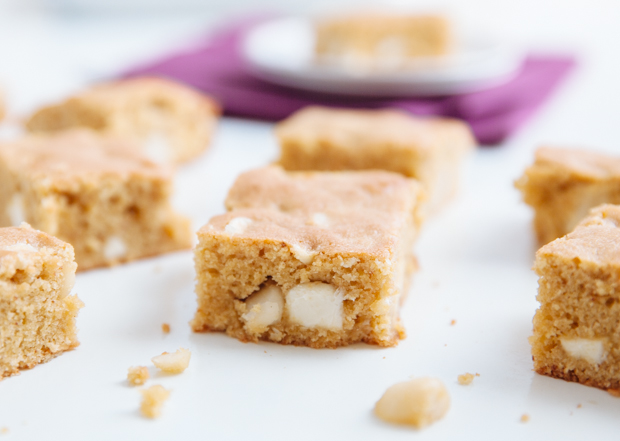 INGREDIENTS
1 1/2 cups all purpose flour
1 teaspoon baking soda
1/2 teaspoons table salt 
200 g unsalted butter
2 large eggs
1 1/2 cups light brown sugar
2 tablespoons whiskey
1 cup macadamias, left whole or roughly chopped
150 g white chocolate bar, roughly chopped
Preheat the oven to 180C (160C air) and line a square baking pan with parchment paper; set aside.
Combine the flour, baking powder and salt and set aside.
Place the butter in a small saucepan over medium heat and cook until very lightly browned and smelling nutty (careful not to overcook; turn it off as soon as you get that first whiff of nuttiness). Set aside and let cool slightly.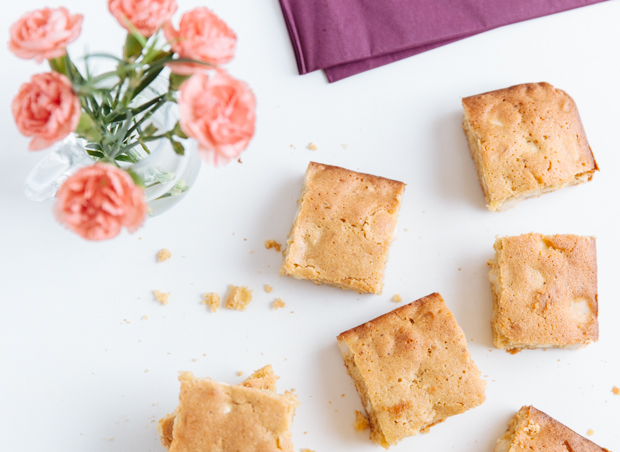 Beat the eggs and sugar until light and fluffy, add the browned butter and whiskey and beat to combine.
Add the dry ingredients slowly, mixing well to incorporate in between and lastly add the nuts and chopped chocolate.
Pour into the parchment paper-lined tray and bake until just golden brown, around 20′.
Remove from the oven, let cool to room temperature and cut in squares.