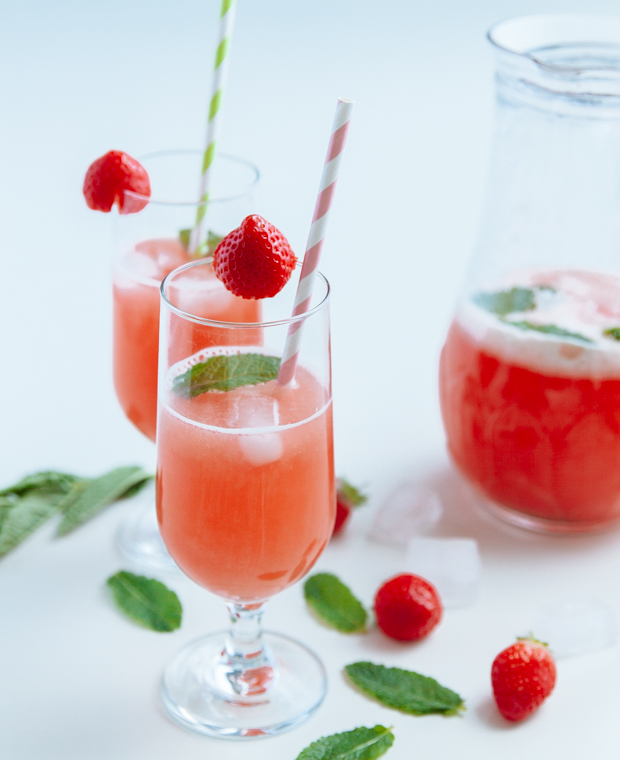 As a kid and teenager, I never drunk anything apart from water, milk and freshly squeezed juices; there were never sodas or ready made juices around and I never really craved them. Our first summer after high school, when I had discovered and was passionately devoted to coffee, my sister, friends and I decided (among other, irrelevant things) to cut down on coffee. So we stocked up on insane amounts of ice tea powder and set out for a new, healthier start; dissolved in ice cold water, that stuff was anything but: mean sweet, in artificial lemon and peach flavours which left you parched, with an overwhelming sugar buzz and a craving for anything salty. It was just too much- and we had made so much of it. I don't remember what happened to our ice tea- it probably sat in our fridges for a few days and was tossed soon after; what I do remember is that we all went enthusiastically back to drinking lots of coffee.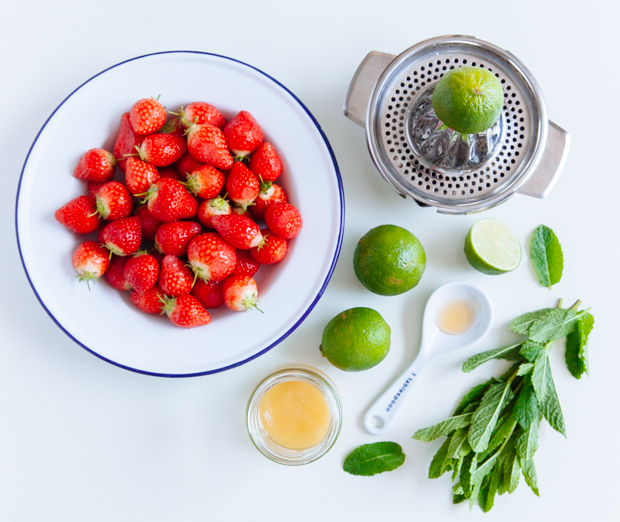 As an adult, my drinks of choice are water, coffee and alcohol; still no sodas or bottled juices, still can't see the point of them. Want some juice? Make it yourself: get some fruit and vegetables, add some spices and just do it. With that in mind, a fridge filled with limes and seriously fed up with smoothies, I decided to go another, super fresh, super easy and super summery route: limeade!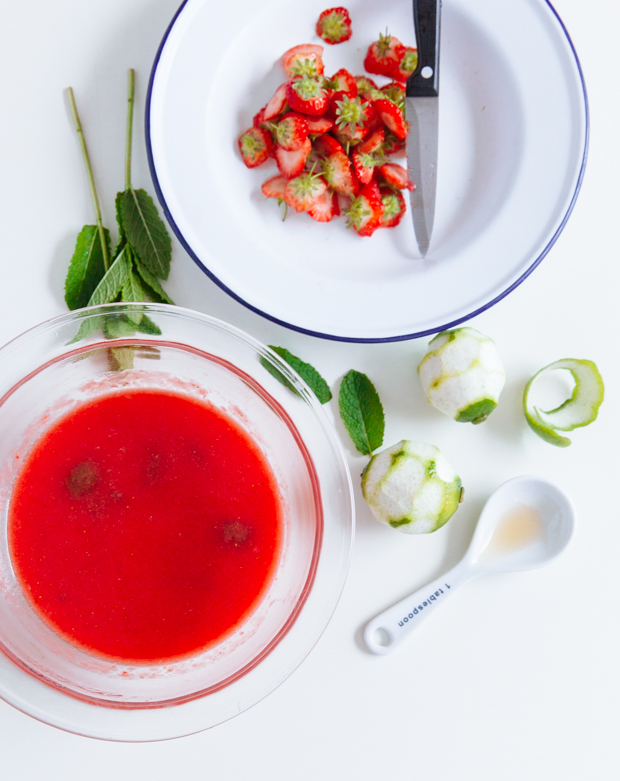 Why limeade you ask? I actually lied just before: the only other drink I absolutely loved as a kid, and still do, is a super lemony, slightly sweet lemonade with a strong zing. So I was inspired to make something similar, irresistibly bubbly and a little sour, but with limes instead and the addition of sweet, beautiful strawberries.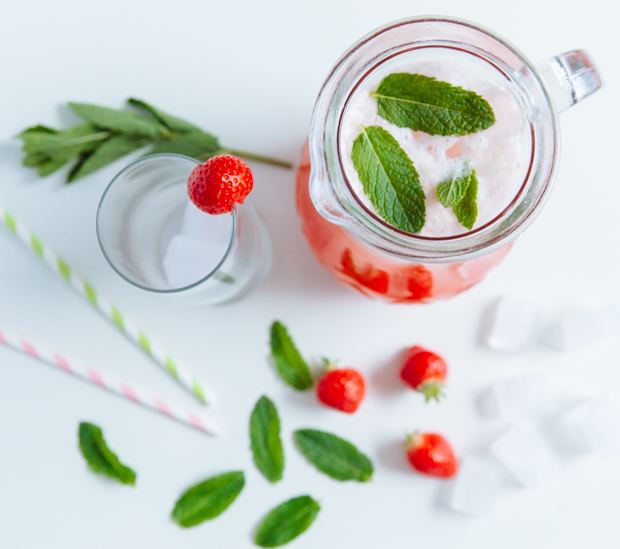 You guys, this is so easy: blend the strawberries to a pulp, toss with lime juice and rind and add some delicious honey for extra sweetness; you don't even have to make a syrup for this, just add some boiling water, mix well and let sit until cold. Pour into a chilled jug and serve in tall glasses with some extra strawberries and fresh mint leaves.
Move away ice coffee, I've just discovered this summer's addiction.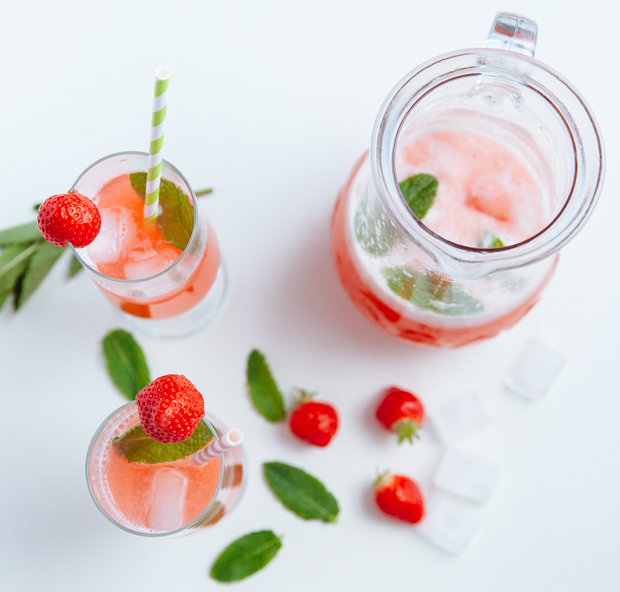 INGREDIENTS
400g strawberries, washed and hulled
juice from 2 limes
rind from 1 1/2 limes
4 1/2 tablespoons honey
2 1/2 cups boiling water
to serve: sparkling water
strawberries
fresh mint leaves
Put the strawberries in a food processor and pulse to a thick slush.
Pour into a measuring jug or a bowl and add the honey, lime juice and rind. Toss well and add the boiling water.
Let sit until it reaches room temperature and then strain into a chilled jug.
Top with sparkling water, toss well and serve with extra strawberries (sliced or whole) and fresh mint leaves.