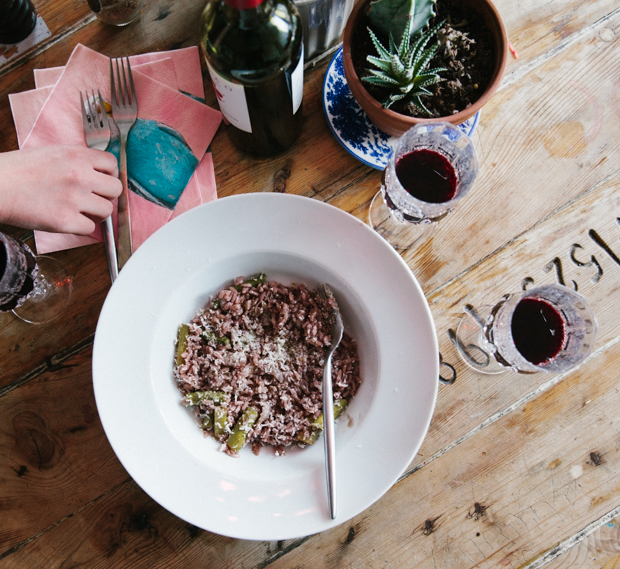 Risotto is the best thing in the world for me. My favourite part of it is the wine- as you pour it in the pan, the alcohol evaporates and you get a little tipsy while cooking.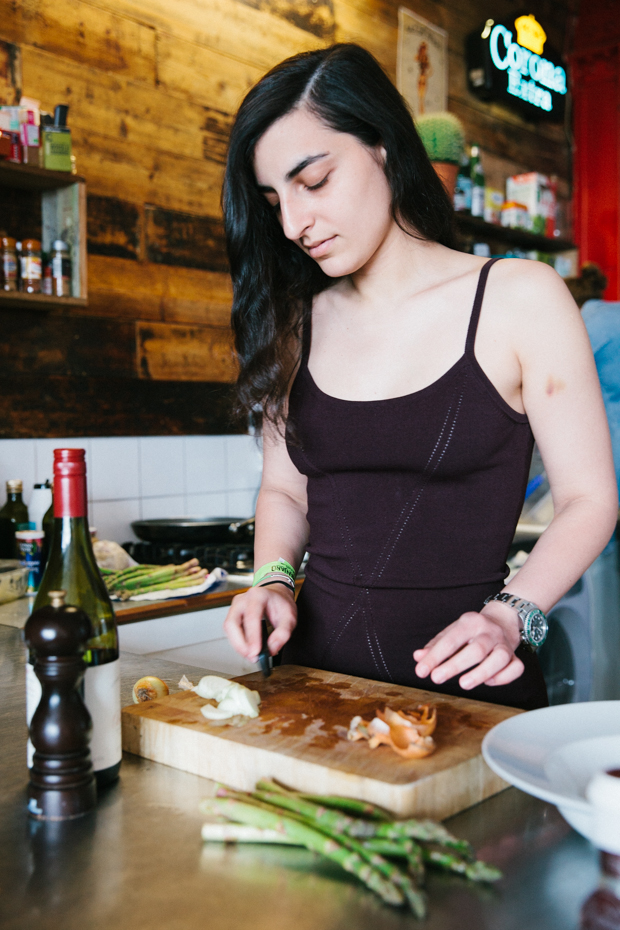 The best risotto is usually the simplest one, so I always keep it minimal and seasonal.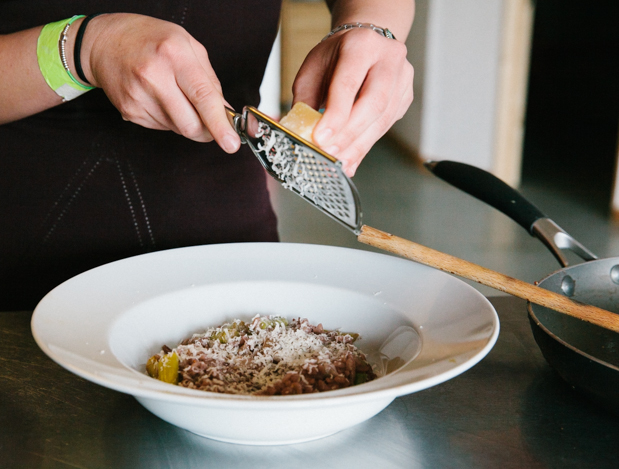 INGREDIENTS
Arborio rice (2 handfuls per person)
1 onion, chopped
1 garlic clove, chopped
20 g butter
red wine
fresh asparagus (about ten stalks, washed, hard parts removed)
parmesan (if you got a 24-month mature one, you know your stuff)
Cracked black pepper
Extras: chilli flakes, smoked salt, pine nuts, a touch of mustard seeds
(I always have all my ingredients on display, to make sure I won't forget any- it's kind of a ritual for me.)
Heat the pan and add the butter and garlic. When melted and sizzling, add the chopped onion.
Add the rice and allow it to get the glow of the butter and then absorb it all; than add a bit water, just enough to cover the pan.
Allow the rice to absorb the water as well and then add a little more. (Don't pour in loads of water all at once, or you will kill all the flavours immediately. Give your risotto some love.)
Add all your extras 5 minutes after repeating this process.
On the 10th minute, replace the water with red wine and add the asparagus.
On the 19th minute turn off the heat, add grated parmesan and stir.
Serve you risotto, add loads of extra grated parmesan on top and allow your risotto to rest a bit and the parmesan to melt.
Add freshly ground pepper (I love a mixture of black pepper for the spiciness, white for the lemony flavour, red for the sweetness and green for the wooden taste) and you're done. Exactly 20 minutes of cooking, a bit of getting tipsy in between and your risotto is ready and sexy.