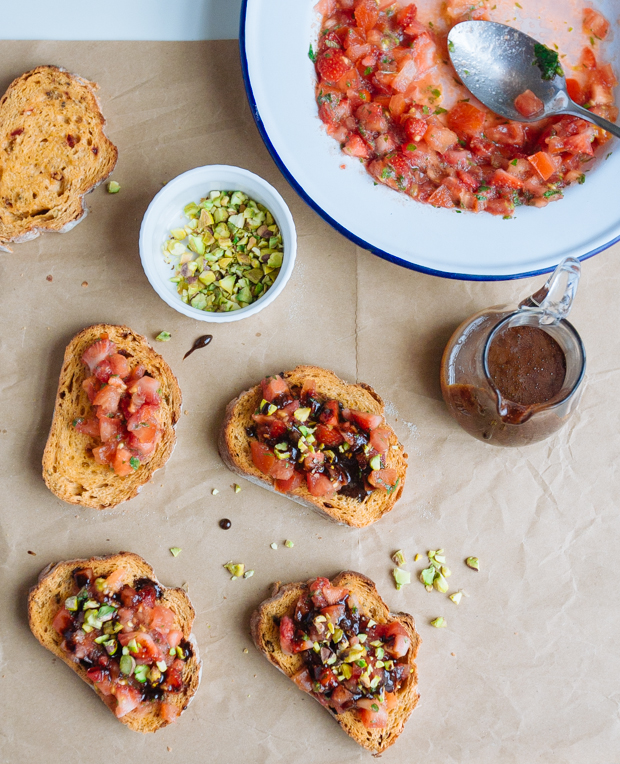 I always think of May as the most charming month. It brings with it warm, long days and breezy nights; it calls for lighter clothes and an even lighter frame of mind; it's filled with a strong sense that the anticipation for summer is almost over. Every year, right around this time, my mind is gone. Gone, all over the place gone. And I love it. It makes me feel like a teenager again, but you know, a wiser, cooler, tougher teenager, one that knows what's up. Actually, scratch that last part- May comes and I really don't know what's up for the first few days. Like I said, gone.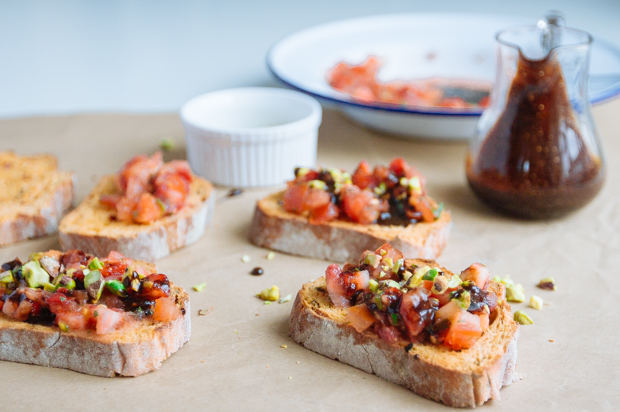 Amidst this overwhelmingly charming, chaotic and springy haze, I try to keep my head in the game- at least when it comes to my two favourite activities, cooking and eating. See, what I really want to eat is lots and lots of ice cream. So, basically, my meal planning revolves around things I can quickly whip up and eat, before my next ice cream. It's simple math, really. Real simple.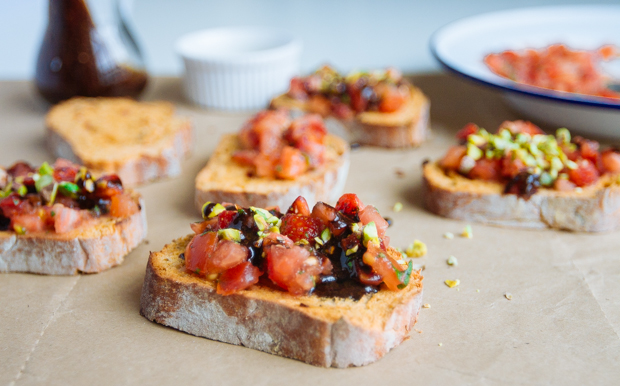 According to said math, the easiest way to get to an ice cream, is a good ol' salad. Lots of of fresh vegetables tossed together with aromatic herbs, a quick dressing and- just to prove that you're not only thinking about those god damn ice creams- some extra fanciness: nuts, croutons, fruit etc.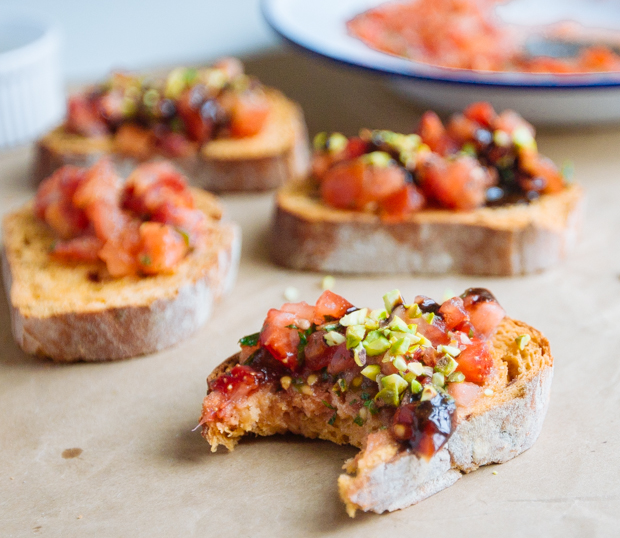 Lately, I've been feeling quite fancy indeed; and not too distracted by May and its ice creams either. So my salad got a slight makeover: juicy tomatoes were combined with sweet strawberries and cool, fragrant mint leaves. Then they were spread on crunchy slices of bread and topped with a glossy and sticky honey balsamic reduction and crunchy pistachios. Then they were momentarily admired, because they were quite prettier than my usual bowl of salad. Then they were messily devoured, and they were sweet and a little sour, filled with juices and crunchiness. And then it was time for ice cream again and I gave up and gave in and blamed everything on May.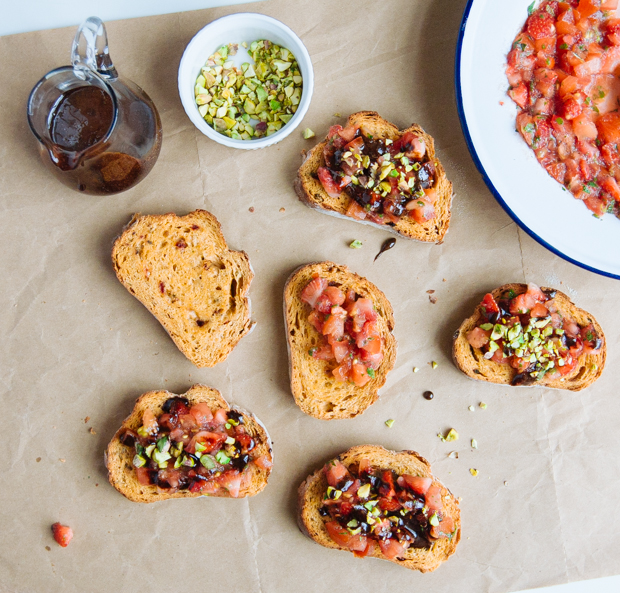 INGREDIENTS
3 medium, ripe tomatoes
3/4 cups strawberries, hulled
1 teaspoon chilli oil (or just plain olive oil)
1 1/2 tablespoon fresh mint leaves, finely chopped
sea salt flakes
8 slices of bread
1/4 cup pistachios, roughly chopped
reduction: 1/2 cup balsamic vinegar, 1 tablespoon honey
Chop the tomatoes and strawberries in small chunks and toss them with the chilli oil, mint leaves and a good pinch of sea salt flakes; slightly mash them with your fingers and set them aside while you prepare the reduction.
Pour the balsamic and honey in a small sauce pan, over high heat; bring to the boil and immediately lower the heat to a very low simmer. When the liquid reduces to about half (it should need 12'-15'), remove from the heat, stir well and pour into a jar.
Toast or grill the bread slices and top with the tomato/strawberry mixture, a good drizzle of the reduction and the crushed pistachios.