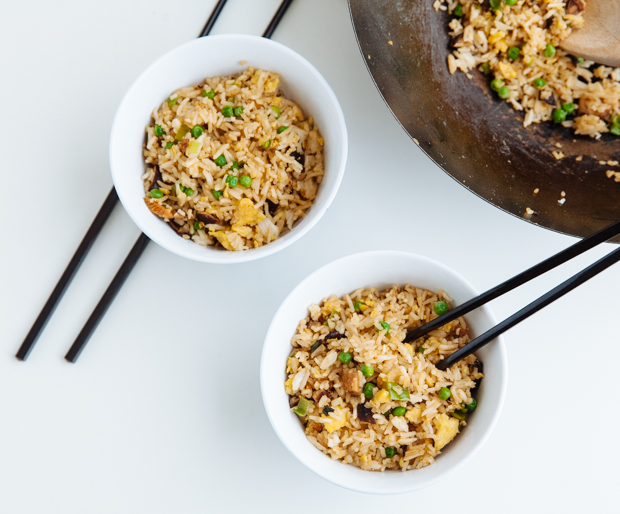 Egg fried rice is one of my all time favourite late night dishes. There is a particular teeny tiny, super busy spot in Soho that makes the best one I've had so far- I usually find it by smell, as every time I've been there I was either too tired or have had too good a time to remember its name or exact location.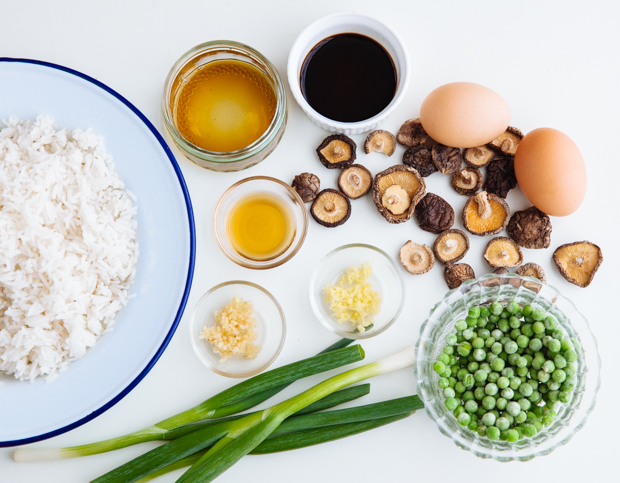 Up until recently, I had never attempted egg fried rice at home- it was one of those dishes I've only associated with nights out and never thought I could replicate their flavour and comforting effect. But I've been on a Chinese high as of late, so it's just about time to get on it.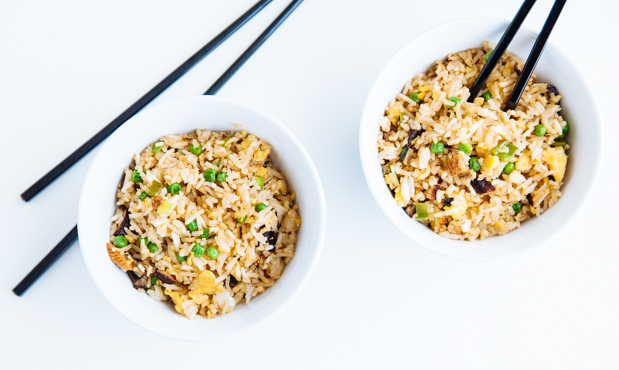 What makes this dish for me is the barely fried eggs and the copious amounts of fish and soy sauce. I can't tell you how much I hate the smell of fish sauce as soon as I open the bottle and how much I love it as soon as it hits the wok. I mean, I just can't. It brings everything together and results in this strong-flavoured, delicious dish that tastes as dirty and comforting as it should.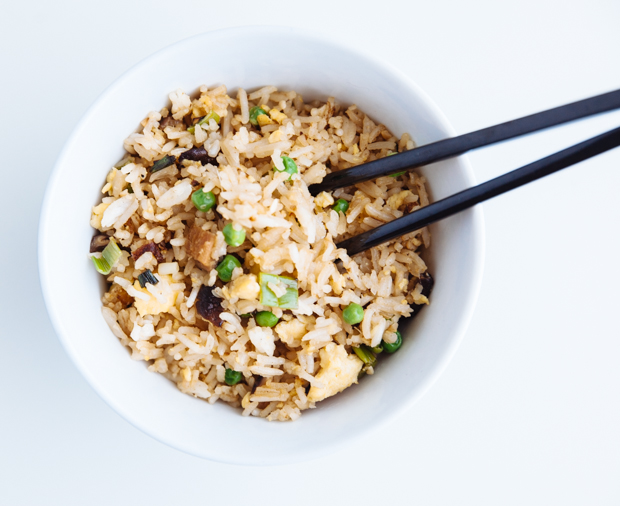 And it's dangerously easy to make too: some cooked basmati rice (avoid using just cooked rice, as it can easily get mushy; day-old is just perfect, just make sure you fluff it, before storing it in the fridge), any vegetables you have available (I used peas, because I like their slight sweetness and their bright colour and shiitake, for their chewiness and intense aroma), some green onions, chopped garlic and fresh ginger. And let's not forget the stars of the show, cooked eggs, fish and soy sauce. Ready in a matter of minutes and endlessly comforting.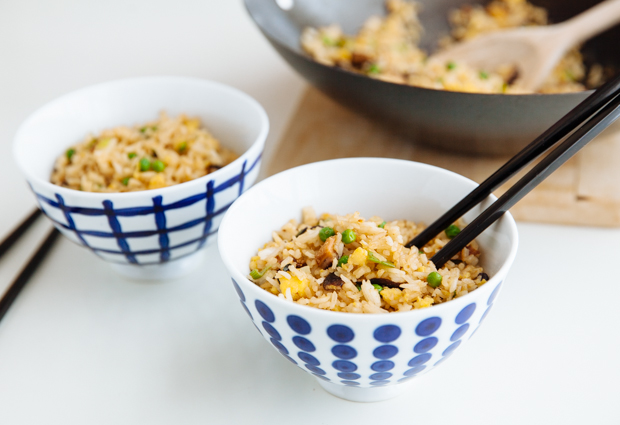 INGREDIENTS
2 eggs, beaten
1 teaspoon & 1/2 tablespoon toasted sesame oil
3 spring onions, thinly sliced
1 tablespoon ginger, minced
1/2 cup frozen peas, thawed
1/2 cup shiitake mushrooms
2 cups day old cooked basmati rice
2 1/2 tablespoons fish sauce
2 1/2 tablespoons light soy sauce
salt and freshly ground black pepper to taste
Soak the mushrooms in hot water for 30'. Drain and cut in thin slices. Set aside.
Add 1 teaspoon sesame oil in a wok, brush the bottom and sides and warm over medium heat. Add the beaten eggs, tilting the wok, so they spread evenly. Cook until just set, flip and cook the other side. Remove from the wok, chop roughly and set aside.
Add 1/2 tablespoon sesame oil to the same wok over high heat and add the chopped onions; cook for 2-3′, add the chopped garlic and ginger and cook for another minute or so.
Add the peas and mushrooms and stir fry for about 2'. Add the cooked rice, fish and soy sauce and continue stir frying for another 2'. Add the egg pieces, season with salt and pepper, mix well and serve.