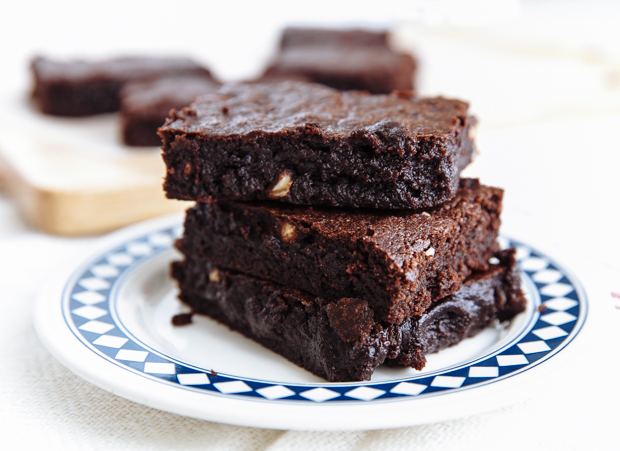 It really doesn't take much to throw a successful dinner party; as I've shared on Monday's post, as long as you get a bit organised with the prep required, being surrounded by good friends alone is a guarantee for a fun night in. Even though preparing and plating appetisers is my favourite 'before' step, the part of the meal I always anticipate the most is the dessert.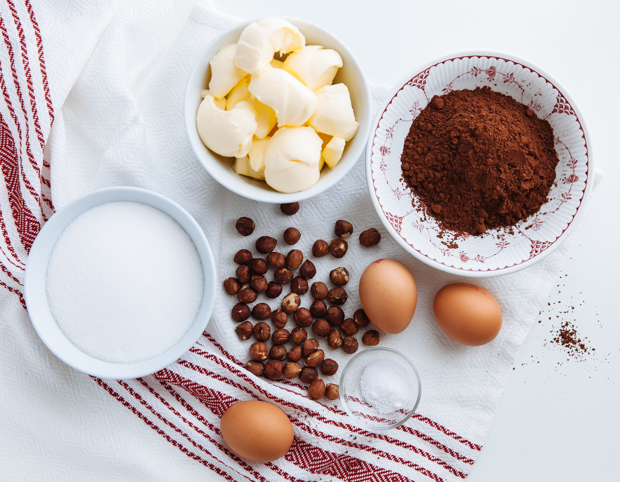 Not everyone shares my sweet tooth, so perhaps this may not be the highlight for all, but I think a great dessert really helps the dinner (and the overall night) end on a sweet note- and can even make your guests linger a little longer. I prefer one that can be made ahead (even better on the previous day), does not require lots of time plating or accessorising and can kick everyone's socks off, without however leaving them scratching their head trying to figure out what the hell they're eating.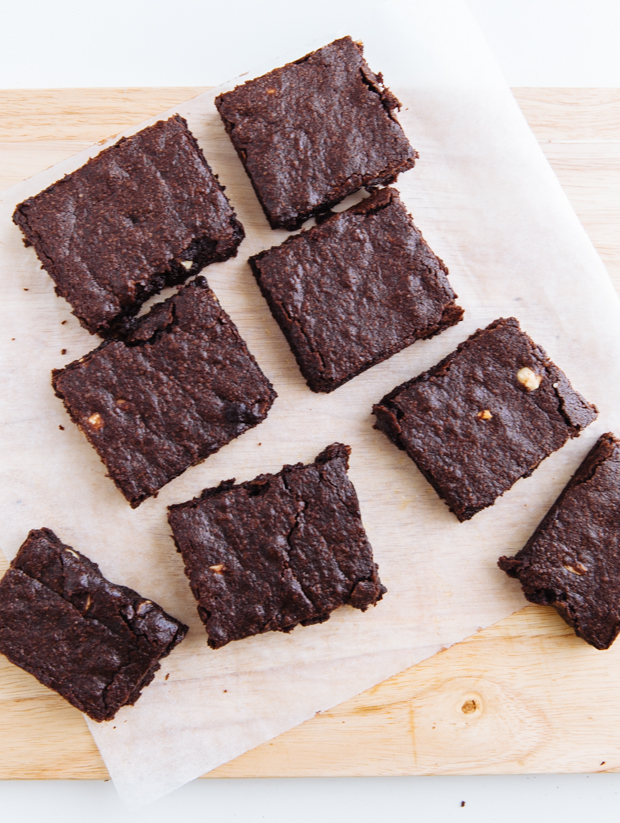 Brownies are therefore often my go-to dessert for when we're having people over; they are a classic choice: small (or not so small) chocolate squares, a little crunchy on the outside and perfectly gooey on the inside- you really can't go wrong with brownies. Dangerously easy to whip up and even better paired with some ice cream- I really can't think of a better ending to a meal. Can you?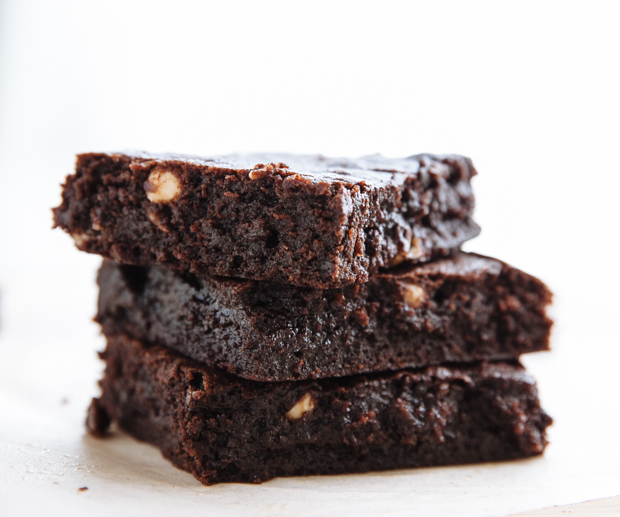 These are filled with cocoa powder and crunchy, toasted hazelnuts- although, if you're a brownie purist, you can leave them out. Warm the sugar, butter and cocoa over a simmering pot of water until melted, glossy and gorgeous; then combine with the rest of the ingredients and bake until the edges are just set. Serve them warm, add a couple scoops of ice cream and pat your self on the back. Kick ass dinner party- and dessert? Double check.
INGREDIENTS
1 cup unsalted butter
2 cups sugar
1 1/2 cups cocoa powder
1 3/4 cups all purpose flour
1 teaspoon kosher salt
3 medium eggs
1/2 cup toasted hazelnuts, roughly chopped
Preheat the oven to 170C (150C air) and line a baking pan with parchment paper.
Place the butter, sugar and cocoa in a large pot and set over a simmering pot of water (making sure the bottom of the pot does not touch the water). Allow to melt, stirring to incorporate.
Once melted, set the bowl aside to cool to room temperature.
Sift the flour and salt and set aside.
In a small bowl, beat the eggs lightly and add to the cooled chocolate mixture. Stir well to combine.
Add the flour, salt and hazelnuts and fold with a spatula, well combining all the ingredients.
Pour into the baking pan, even the top with a spatula and bake for 18-20 minutes, or until the top is just set.
Take out of the oven, let cool slightly, remove from the pan and cut in pieces (the larger the better, I always say).