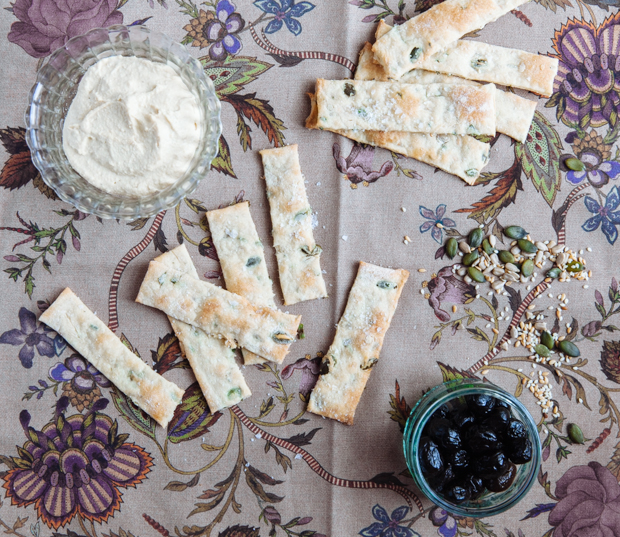 Appetisers are my favourite thing to prep for a dinner party; they can be as simple as the hummus featured here- or even a little different, such as this fragrant quince paste, perfectly paired with cheese. You don't have to go all out on appetisers; make sure there's enough for your guests to nibble on while enjoying some drinks and get in the mood for dinner and plate them in a simple, yet appealing way to set the tone for the rest of the night.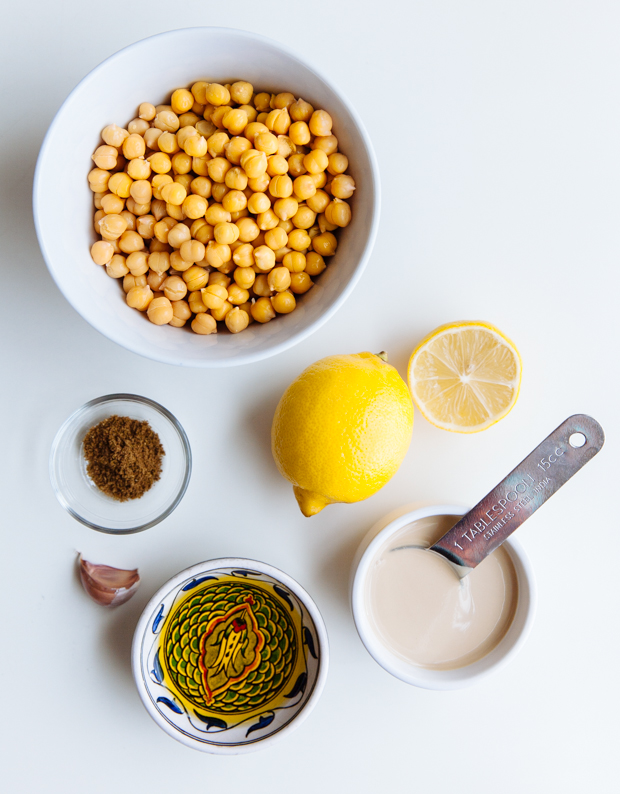 Apart from my go-to snack, hummus is probably also my favourite appetiser. It packs tons of flavour without being too fussy or overpowering, and you can easily adjust its flavour profile with the addition of different spices and/or vegetables.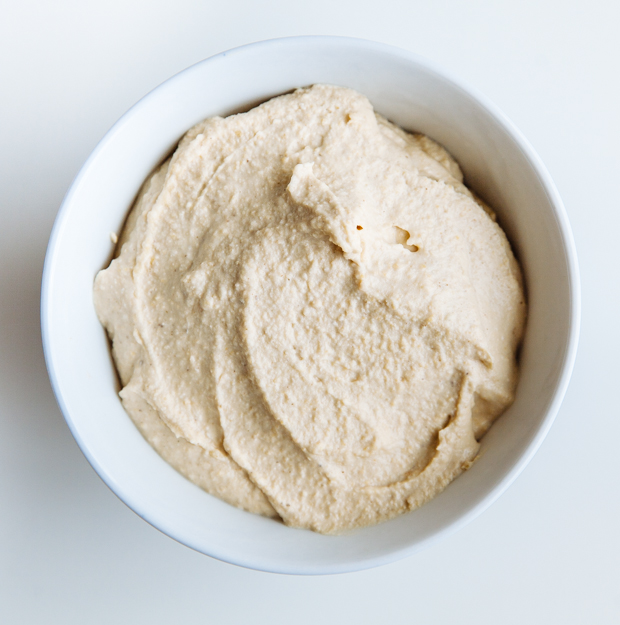 I almost always make my own hummus- it takes a bit of time (especially because I like to remove the skins from the chickpeas), but it's remarkably easy, not to mention significantly better from any store-bought variety.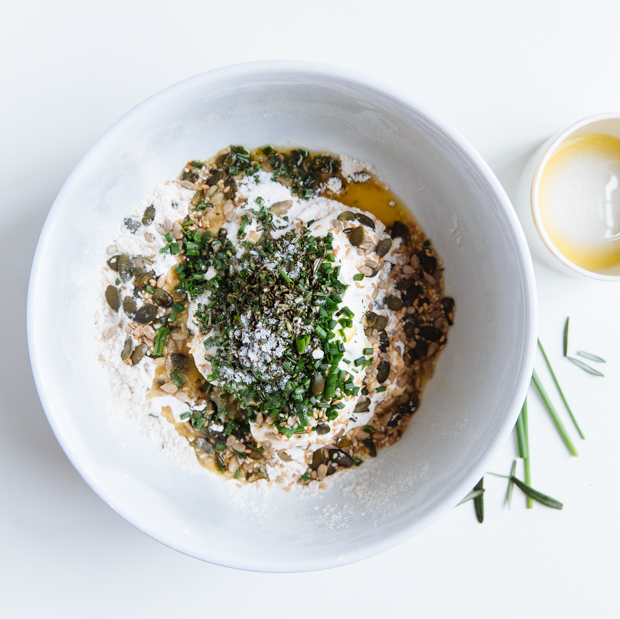 I like to serve it with an assortment of olives and crudités, as well as a selection of crackers or flatbreads. I usually make one big flatbread and break it smaller pieces, but these mini flatbreads from Honestly Yum are even better! Pillowy and crunchy at the same time, packed with different seeds and some rosemary and chives for extra aroma and flavour, paired with the hummus (or even some cheese), they are the perfect appetiser! So, get yourself a glass of wine and breath out- it's all good.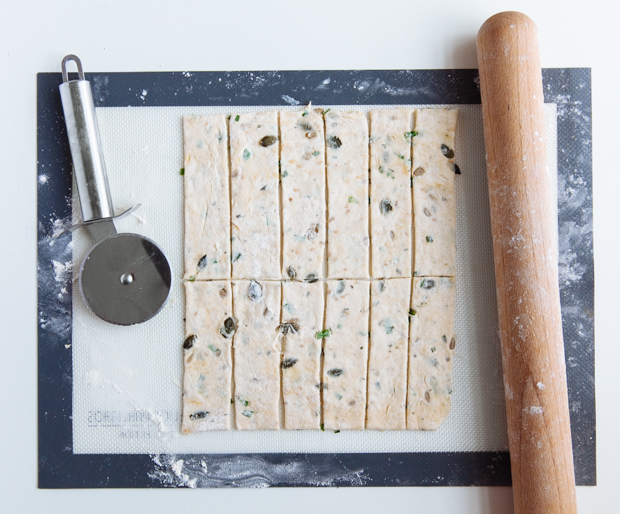 INGREDIENTS
Hummus
2 cups canned chickpeas, soaked in water for half an hour, drained and gently rubbed with kitchen paper to remove the skins (I highly recommend doing this if you have the time, it makes for a much smoother hummus)
juice from 1 1/2 lemons
4 tablespoons good quality tahini
1 heaped teaspoon cumin
1/2 teaspoon crushed coriander seeds
3 1/2 tablespoons olive oil
about 4 tablespoons lukewarm water, depending on how thick you like your hummus
1 garlic clove (you can adjust the quantity to taste)
First make the hummus: pulse the chickpeas in a food processor, until a coarse paste forms.
Add the tahini, lemon juice, cumin, coriander seeds, olive oil, salt and freshly ground black pepper. Add the water, one tablespoon at a time.
Pulse again, until all the ingredients are mixed into a smooth, velvety paste.  Check the seasoning and thickness and adjust to taste.
Put in the fridge while you prepare the crackers- but remember to bring to room temperature before serving.
Flatbread crackers (slighlty adjusted from here)
2 cups flour
2 1/2 tablespoons mixed seeds
3 tablespoons chives
1 1/2 tablespoons rosemary
1 teaspoon kosher salt
freshly ground black pepper
1/2 cup & 2 tablespoons sour cream
3 tablespoons olive oil
5 tablespoons room temperature water
sea salt flakes
Preheat the oven to 200 C (180 C air).
In a medium bowl, combine the flour, seeds, chives, rosemary, salt and pepper; add the sour cream, olive oil and water- one tablespoon at a time. You want to the dough to be quite moist, but not wet and sticky.
Divide the dough into three pieces; lay a piece of parchment paper on a working surface and flour it generously; using a rolling pin, roll one piece of dough out in a thin layer and cut stripes using a pizza cutter (you can make the stripes in any size your want).
Generously sprinkle with sea salt flakes, place on a baking tray and bake in the preheated oven for 8- 10 minutes, rotating halfway through.
Repeat with the other two pieces of dough.