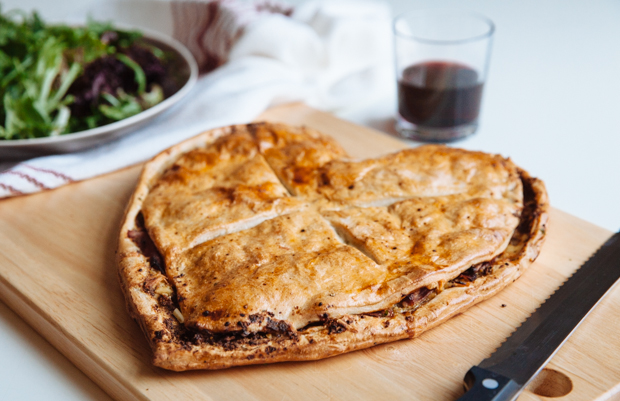 Just when you thought that after the last few posts, I was done being cheesy… Behold! V-day is upon us! I always though Valentine's Day was lame. Lame and commercial; that was until, a few years ago, I was shocked to find out that my parents celebrated Valentine's Day- flowers, gifts, cards and all.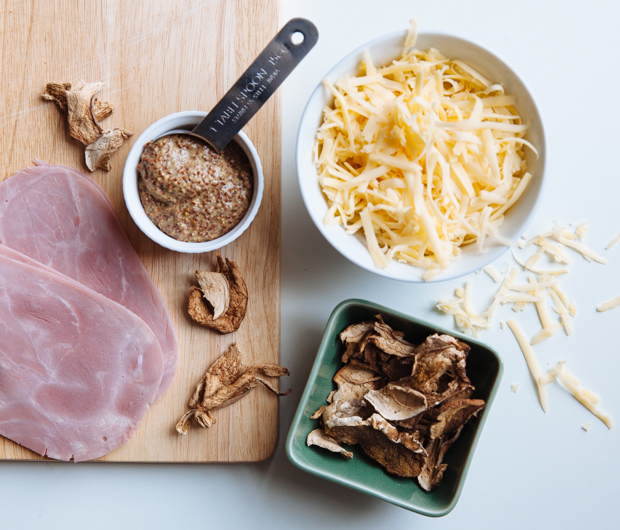 I'll let you in on a little secret: I always thought my parents were cool. Even as a teenager, when it was absolutely un-cool to think of your parents as cool, I did. I still do. So, after that shocking realisation, I slowly began to embrace the dreaded V-day myself. I have to say, spotting red and pink hearts and whatnot everywhere around late December still freaks me out- but I think I've managed to find a good balance between the ridiculously commercial and the silly romantic in me. My Valentine also helps: he's endlessly patient and happy to participate in almost any activity, as long as there's no whining on my part and lots of food (also on my part).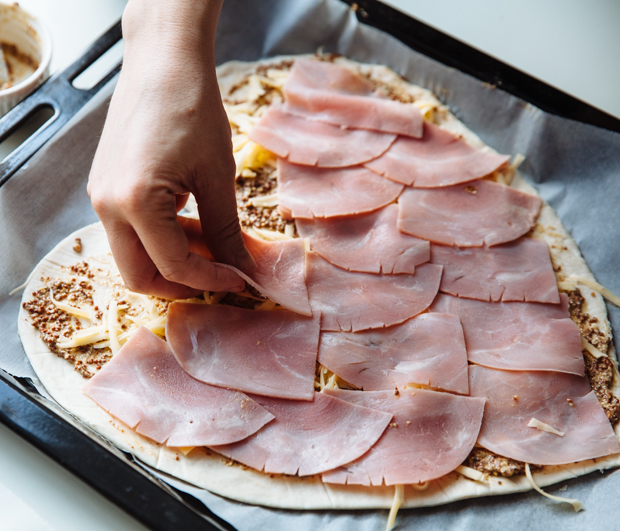 Every year I cook dinner based on a loose theme (last year, it was hot dogs, a spicy slaw and a variation of these chips, finished off with dark chocolate and sea salt donuts and a viewing of Bad Boys. Serious V-day balance.) I'm still on the fence about what to make this year and have been testing (and eating) lots of different ideas. One of them is a play on one of Mike's favourite snacks: a cheese and ham pie.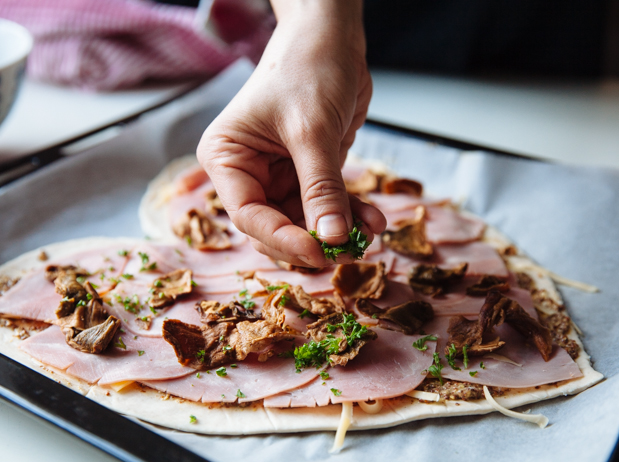 Lots of ham and lots of cheese- the core of this delicious pie- are accompanied by earthy, beautiful porcini for extra flavour and texture; a good slather of spicy whole grain mustard adds just the right amount of heat and lastly, a good sprinkle of minced parsley gives a final pop of colour and freshness. Heart- shaping your puff pastry is completely optional (and completely cheesy, come to think of it), but I did it. Be cool.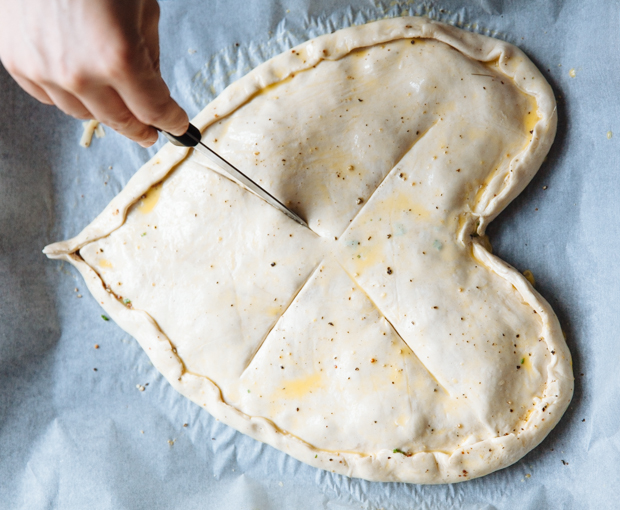 INGREDIENTS
2 sheets all butter puff pastry
2 cups grated gouda
3/4 cups dried porcini mushrooms
8 large slices smoked ham, quartered
2 1/2 tablespoons wholegrain mustard
1 teaspoon fresh parsley, minced
salt and pepper to taste
1 egg & 1/2 tablespoons water, beaten together
Preheat the oven to 190C. Line a large baking sheet with parchment paper and set aside.
Soak the mushrooms in lukewarm water until soft, drain (keeping the water- you can use it to make a beautiful risotto, I always do) and pat dry with kitchen paper.
Roll out one sheet of puff pastry and slightly flatten with a rolling pin (to shape as a heart, top the pastry sheet with a second piece of parchment paper and using a pencil, trace the shape of a heart on the paper. Using a pizza cutter or a very short knife, cut the paper and dough underneath around the heart shape- repeat with the second pastry sheet).
Generously slather wholegrain mustard onto the pastry sheet, leaving a small margin at the edges; top with half of the cheese and follow with the ham slices, porcini and second half of the cheese. Sprinkle with minced parsley and black pepper and salt to taste. Top with the second puff pastry sheet, rolling the bottom sheet inwards. Spread the eggs wash all over using a pastry brush and make a couple large slits at the centre.
Bake for 20-25', or until golden brown. Let cool slightly before serving.