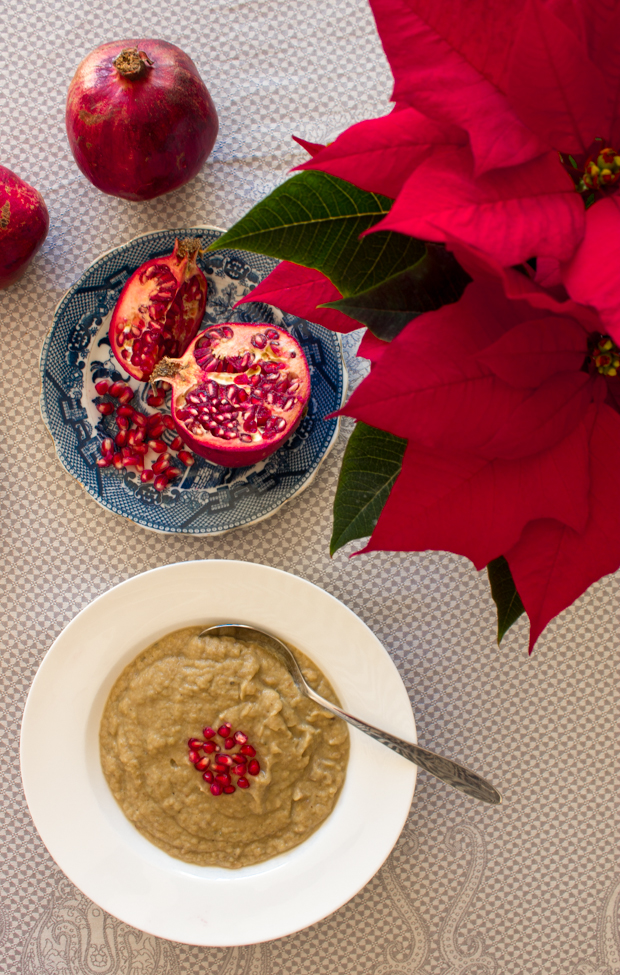 For the past few years, I spend New Year's Eve at my parents house, with family and close friends of my parents. I always anticipate this night mostly because of the food- even though past 12 o'clock things usually deteriorate for me: by that time I have eaten so much, I can hardly move; and yet, instead of staying in and watching Home Alone or Charmed for the gazillionth time while rubbing my belly, I usually have to go out and meet my overenthusiastic, and usually quite drunk friends, for whom apparently the highlight of the night is not food.
But honestly, New Year's Eve is not all just about the food- I also love all the preparations that go with it, despite the different approaches my mom, sister and I have: I believe that as long as you cook a sensible variety of dishes using fresh, seasonal ingredients, everyone is happy; my mom takes into consideration what guests actually like to eat, thinks of crowd pleasers and season's favourites; my sister usually acts like a buffer, as she's happy to make and plate any kind of food and is usually not as bossy as I am.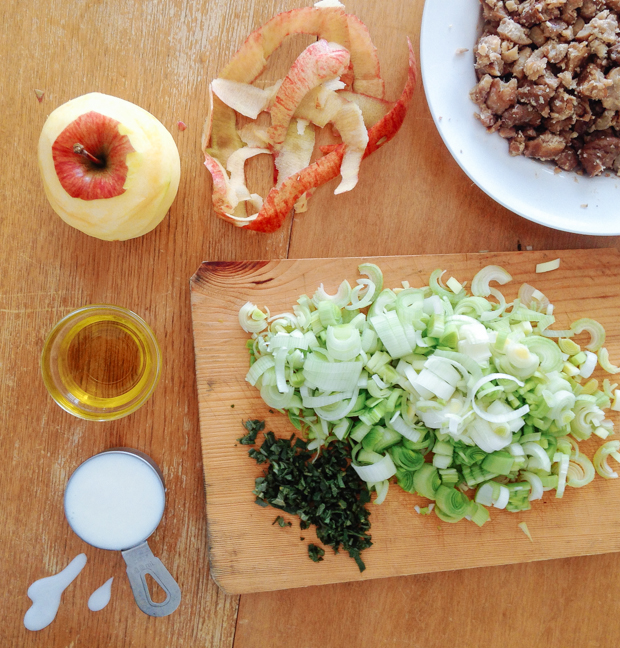 At the end, we always come up with a menu that combines all of the above, mostly because we love cooking and feeding people, and also because we know that mom is always right. (That's a general rule, people. Mom is always right.)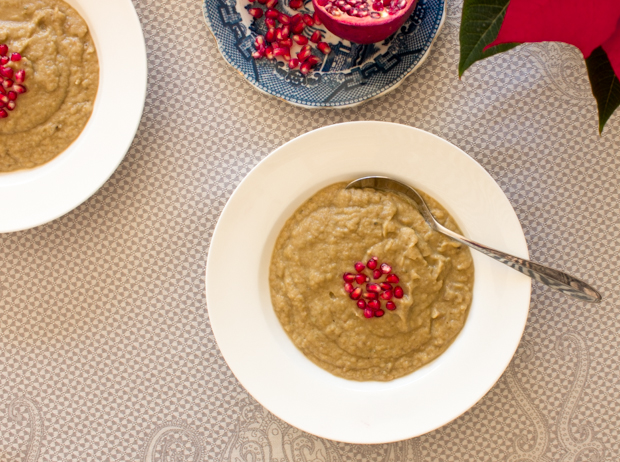 This year, we'll be having dinner at a friends' house, but to honour our yearly tradition, we still made a soup, just for our family this time. Sweet, earthy chestnuts, leeks softened in butter, a couple potatoes and an apple, along with some super fragrant sage, all topped with ruby red, juicy pomegranate seeds: creamy and sweet, aromatic and filling, a little festive and a lot easy. Perfect soup for a perfect dinner- and year! Happy New Year, everyone!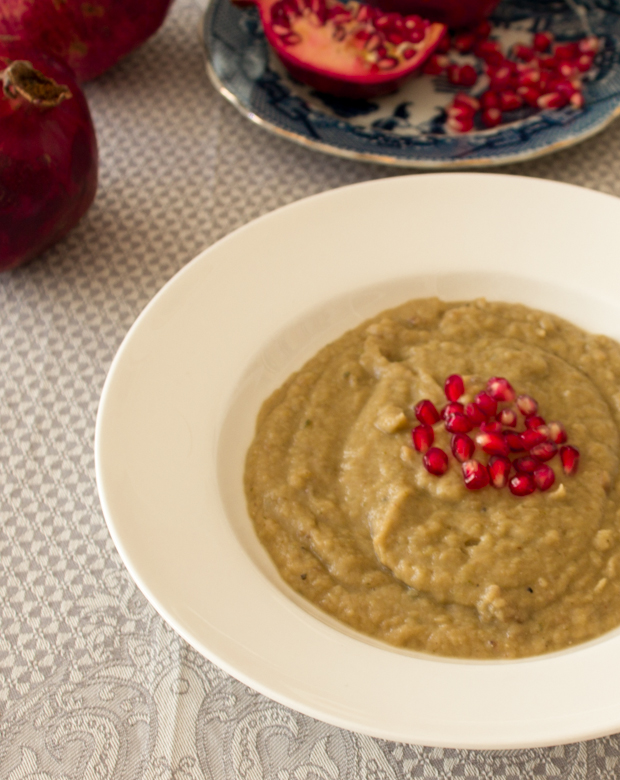 INGREDIENTS
400 grams pre-cooked chestnuts
3 medium leeks, cut in small pieces, green leaves removed
1 1/2 tablespoons fresh sage, minced
1/3 cup olive oil
2 potatoes, peeled and cut in small cubes
1 apple (red or green, depending on how sweet you like your soup), peeled & cored, cut in small pieces
4 cups vegetable broth
sea salt and freshly ground black pepper to taste
1- 1 1/2 cups buttermilk
1/3 cup pomegranate seeds (optional).
Heat the oil in a large pot over medium- low heat and add the leeks and sage; cook until soft and fragrant.
Crumble the chestnuts with your hands and add to the pot, along with the potatoes, softened leeks and sage, apple and broth. Season with salt and pepper.
Cook over medium heat until the chestnuts and potatoes are almost melted and most of the liquid has been absorbed, about 40'.
Turn the heat off, remove the pot from the stove and let cool slightly; Puree with a hand mixer until velvety and add enough buttermilk to thin out the soup to desired consistency. Taste and adjust seasoning, if needed.
Put back on the stove and heat up over low heat, without boiling.
Serve the soup topped with pomegranate seeds.