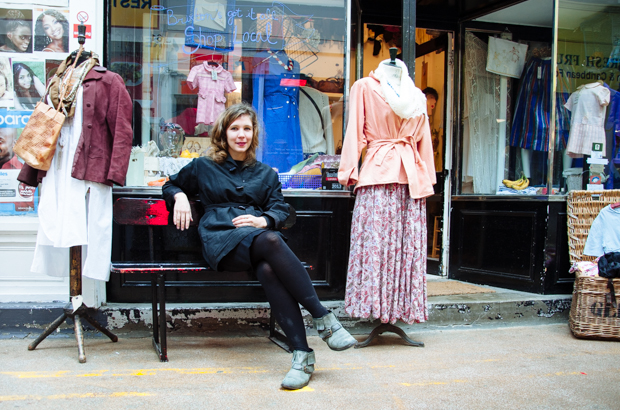 Fashion and antiques dealer, French/American, lives in Brixton, London
Margot is the owner of Leftovers, a gorgeous vintage store in Brixton Village, a mirror of Margot herself: gorgeous, tasteful, the perfect mixture of modern quirkiness and old school finesse.
Margot studied fashion design in Paris and, while at school, she learned the tricks of the antique clothing trade as an assistant to one of the foremost fashion antique dealers of the capital. After doing an internship at Alexander McQueen's studio, she moved to  London in 2009, with suitcases full of her exceptional collection, which soon became the first stock of Leftovers.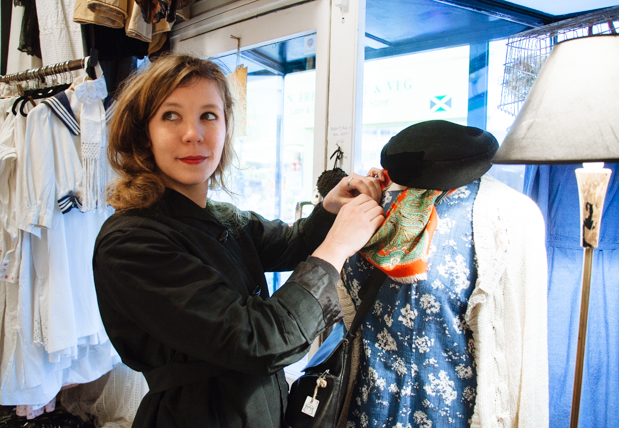 Margot's unique style (simple, almost masculine lines, perfectly combined with vintage, carefully selected details) comes forward not only in her clothes and gorgeous home, but also in the food she likes: 'All the things I like to eat (earthy, peasant-y, rustic, simple), are also totally the style and colour of things I like to wear!' Not surprisingly, Margot grew up being told that the dinner table is the heartbeat of a family. Her parents, relentless globe-trotters and obsessive eaters, have taught her everything about appreciating food and the joy of discovering new recipes.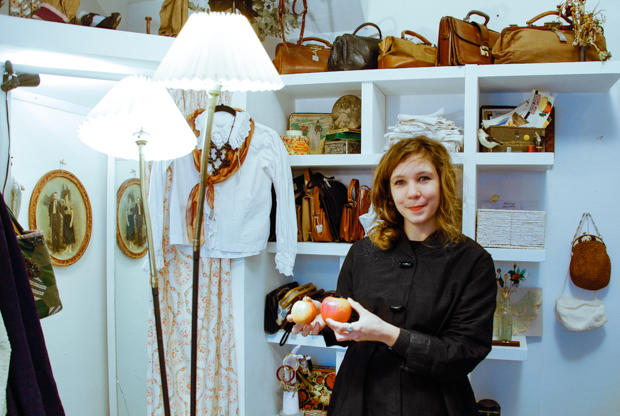 3 favourite ingredients: avocados, all the nuts in the world, comté cheese
3 favourite places to eat in London: Brindisa (tapas bar in Borough Market), Cornercopia (seasonal British cuisine in Brixton Village), Tayyabs (North Indian food in White Chapel)
3 go-to places for grocery shopping: Brixton farmers market, Nour cash and carry (Brixton Market), Brixton Wholefoods
Food memories: My dad's EVERYTHING- but if I had to pick… My dad's corn chowder and Swedish apple pie and my French grandfather's pork and prune stew.
Favourite dishes: Salads! Empty every vegetable in your fridge in a large bowl, add olive oil, balsamic, a teaspoon of Dijon mustard, salt and pepper. Also, Nigel Slater's lentil stew with chorizo, to which I add crumbs of fresh goat's cheese and roasted walnuts. Finally, the perfect pasta: it's the easiest, most delicious recipe!