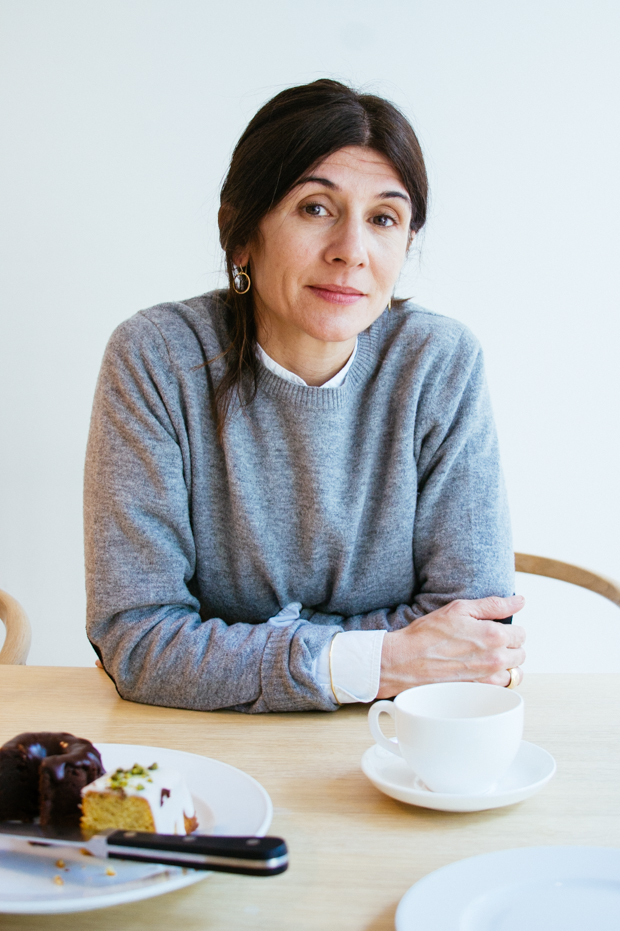 Jeweller, British/ Greek, lives in Westbourne Park Road, London
I first met Marina a couple years back; she was one of my brightest and most dedicated students, as well as one of the most stylish and warm people I have ever met. We kept in touch and the first time I visited her gorgeous home on Westbourne Park and spent some time talking about food in her beautiful white kitchen, I knew I had to have a proper foodie sit down with her. So, soon after, over delicious pastries and freshly brewed coffee, we talked about favourite stores and ingredients, food memories from the time she spent in Greece as a kid, as well as her attitude towards food as a mom to Luca, 12 and Pia, 10.
'I was born in London to a Greek father and English mother; shortly after I was born, we went to live in Athens; we resided in Kifissia, a lovely suburb, filled with bushy trees and old neoclassic houses. Some of my first culinary memories are from that time: my grandmother Pavlina often made an 'avgolemono' (egg-lemon) soup, my father's favourite dish. My godmother Theodora (my grandmother's sister), lived close to my grandma, in a huge house with a magnificent garden, full of fig and lemon trees and jasmines and tortoises. We would play for hours in her garden and come inside to her cool marble kitchen for some mastica on a spoon in a glass of water (a traditional Greek treat), or watermelon, ice cold, straight from her fridge. My family also had a little house in Naxos island that we would visit often; I vividly remember windy, rough ferry rides to get there, Easter celebrations at night, when everyone would walk back to the house with their candles from the church and feasts with lamb on the spit the following day.
When I finished school and Art college in London, I spent a year travelling in South and Central America; I ended up in Mexico, where I spent three months in Taxco, the centre of silversmithing. There I found a tiny school, only one other student at the time and two brilliantly skilled teachers: one a traditional Silversmith and the other a wax modeller. That's how my  passion for making Jewellery began, which I now continue to do from my studio in Notting Hill.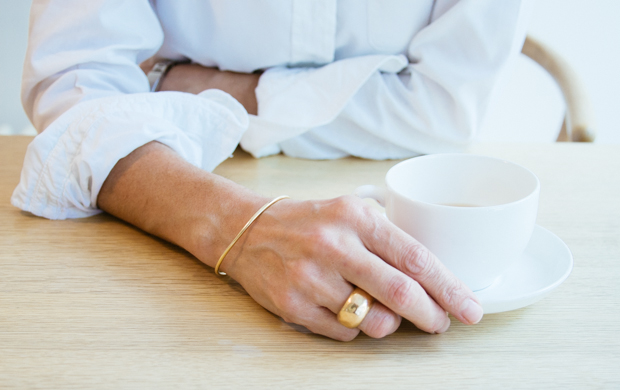 You are a mom. How has this changed your eating and cooking habits?
Having Children has absolutely changed my shopping / cooking habits! From the moment Luca started on solids, I was very focused on giving him the best quality (organic where possible) food. As soon as he and Pia were old enough to eat everything, I tried to vary their diets as much as possible and introduce them to many different flavours and types of food, in the hope that they would grow up enjoying everything and not being fussy eaters. This seems to have worked better with Luca than Pia, but she is getting more adventurous now. We have travelled to many places with the children from a young age (Morocco Italy, Spain, Sri Lanka, France, India  and of course Greece), so they have been lucky to try many different cuisines.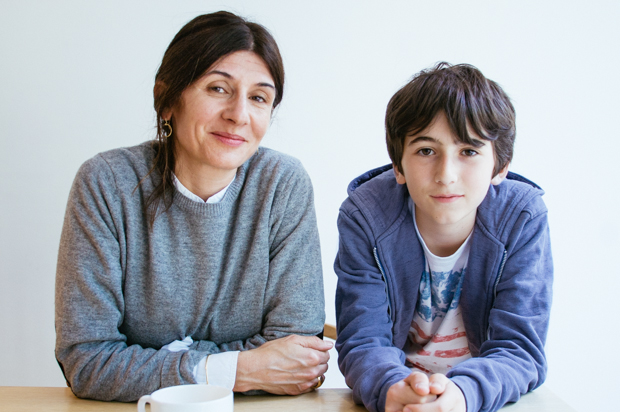 London boasts a very impressive food scene, both in terms of places to eat, as well as markets and various delis. Having a family, do you find this intimidating, or can it be another London 'treat' you can also expose your children to?
We always, when and where possible, eat together as a family and, being half Greek, I obviously enjoy large gatherings around food! In London I think we are very lucky to have so many good sources and suppliers for good quality ingredients for cooking and also for restaurants. We have been eating out with the kids since they were at a young age; London can spoil you with great Japanese, Indian etc, you can eat from every cuisine and we regularly do. I like to shop locally, mostly in small delicatessens; apart from Tavola and the Athenian Grocery in Moscow road, I also like Planet Organic for healthy snacks for the kids' packed lunches and Portobello Road market for fruit and vegetables and big bunches of herbs .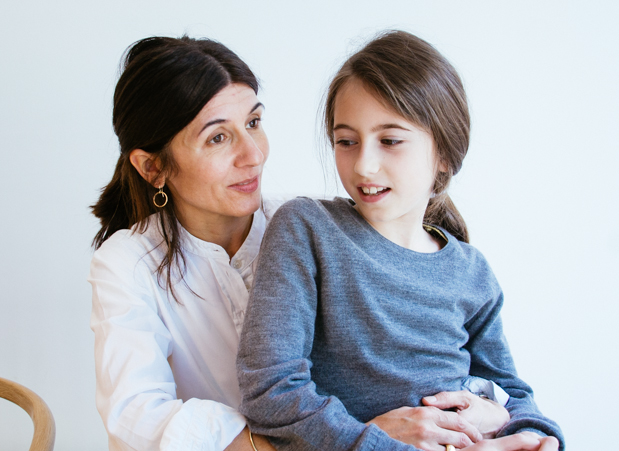 3 favorite ingredients: Lemons / Garlic / Olive Oil
3 favorite places to eat in London: Assaggi  (Italian, Notting Hill), Sushi Say (Japanese, Willesden), The River Café  [Italian (but too busy these days and too many tables crammed in!)]
3 go-to places for grocery shopping: Tavola (Westbourne Grove), Portobello Road Market, The Athenian Grocery (Moscow Road); When I have the time on the weekend I like to go to the Maylebone or Notting Hill Farmers markets, to stock up on organic vegetables, chicken and fish.
3 culinary memories: Loukoumades (a traditional Greek dessert, resembling small round donuts, fried and dipped in honey) in Kolonaki, Athens, with my grandmother; spaghetti with lemons in Capri; an incredible omelette with artichokes in a tiny trattoria in Florence.
Check out Marina's delicious chicken casserole recipe!